10 Best Cheap Eat Outs in London
* Disclosure: This post may contain affiliate links, which means we may receive a commission if you click a link and book something (there is never any extra cost to you for using these links).
There has always been a misconception that the top restaurants in London are super expensive. However, there are many places to eat in London that fit your pocket easily.
Here is a list of 10 cheap eats in London that serve you for less than 10 Pounds.
1. Berwick Street Market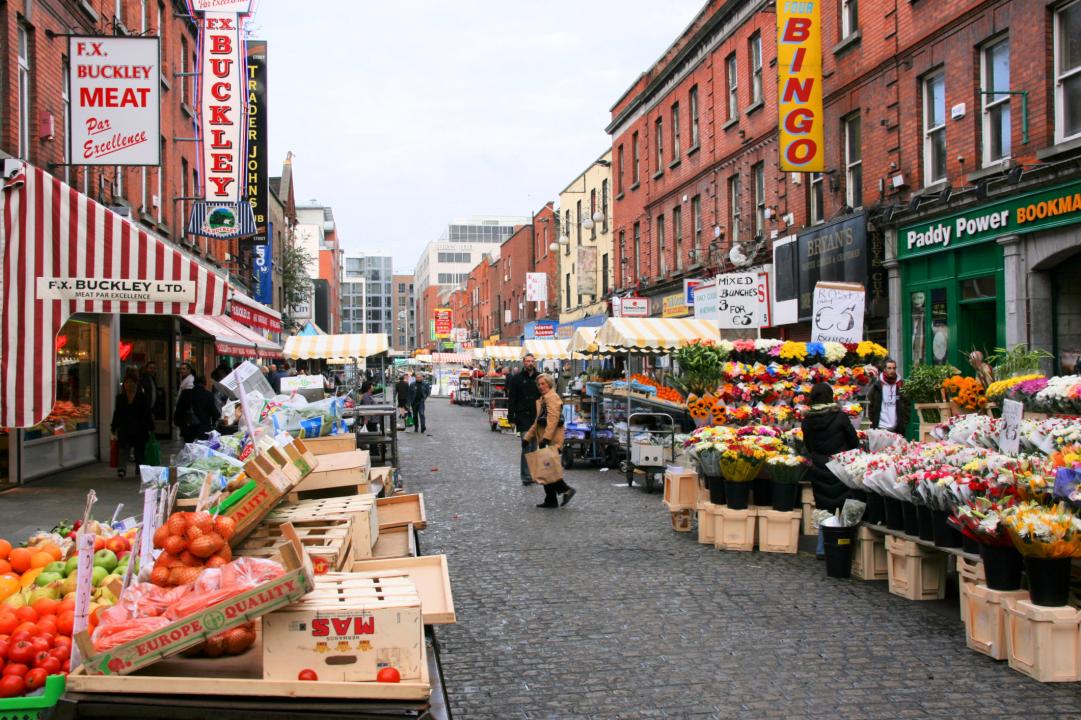 PC: en.academic
This street has housed a vegetable market selling fresh produce ever since the eighteenth century. Hawkers set up their stalls here cooking the fresh produce and turning it into delicious meals. You can enjoy everything from cakes, pastries, meat bites, melting cheese burgers, wraps, curries, burritos, falafel, juice, and a lot more. A maximum of 10 Pounds would be sufficient to suffice your hunger pangs here.
Address: Berwick St, Soho, London, UK
Contact Number: NA
2. Books for Cooks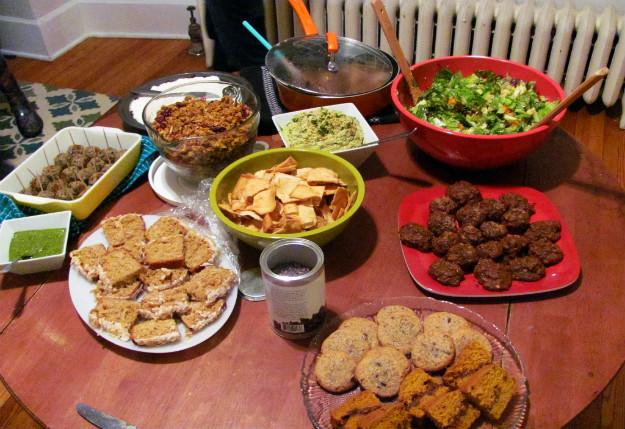 PC: happyvalleylearntocook
This budget place serves you a 2 course meal for 5 Pounds and a three course meal for 7 Pounds. Cheap! Isn't it? Books for cooks are also home to a section of recipe books and a cookery workshop. The high standard of cooking and yummy food brought to the table is sure to keep you coming back for more.
Address: 4 Blenheim Crescent, London W11 1NN, England
Contact Number: 020-7221-1992
3. Honey & Co.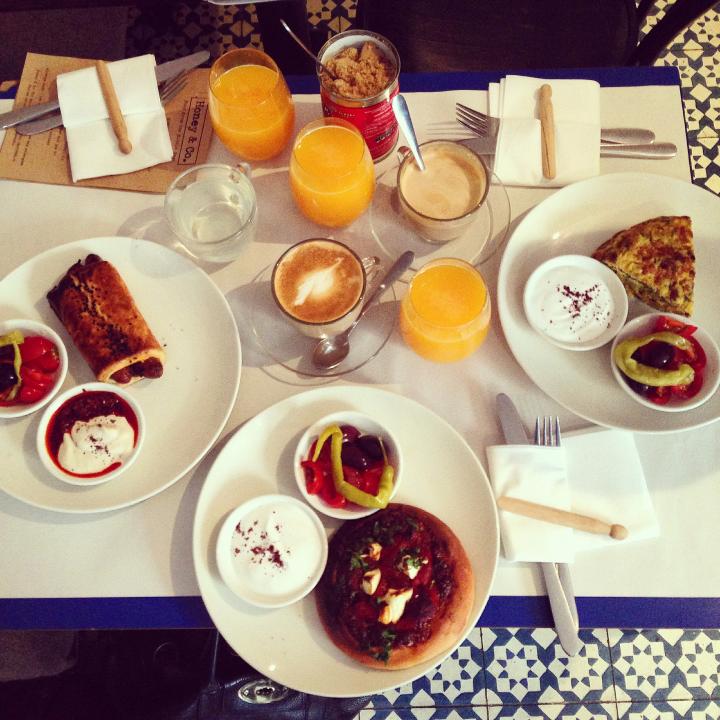 PC: thoroughlymodernmilly
Enjoy pizza-like lahma breads with delicious toppings, lamb sausages, pastries and much more and a budget below 10 Pounds. Honey & Co. serves mouthwatering meals between 3 and 6 Pounds.
Address: Warren Street, W1
Contact Number: 020 7388 6175
4. Attendant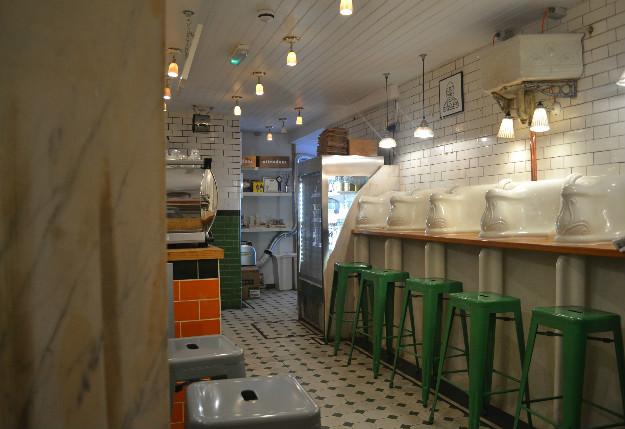 PC: lyndonscoffee
What was once the space of a public toilet is today a cool brunch place in London. The trendy place serves delectable cakes, soup, hot deli sandwiches, porridge, almond milk, cheddar cheese soufflé, oven-roasted tomatoes, buttery pan-fried mushrooms and fresh baby spinach, muffins and a lot more. You can enjoy a meal here for 3 to 5.50. Pounds.
Address: 27a Foley Street, W1
Contact Number: 020 7637 3794
5. Foxcroft & Ginger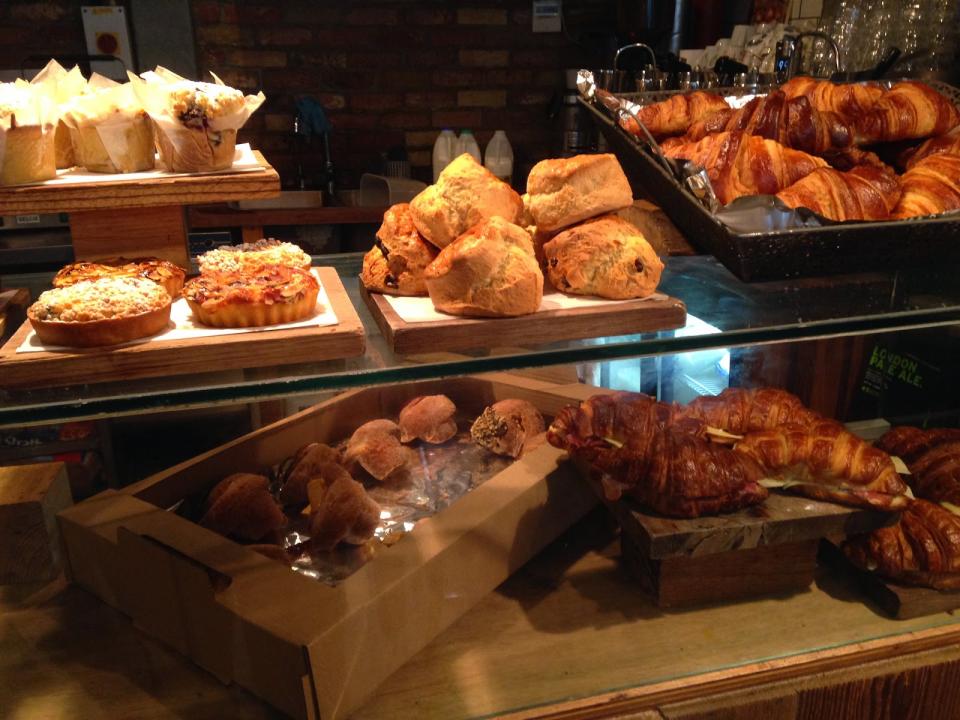 PC: smithandchips.blogspot
Splurge on pastries, breads, brownies, saucy buns and more at Foxcroft & Ginger. You can also feast on slow-cooked pork, jalapenos, smoky tomatoes and mozzarella, or buttermilk fried chicken with avocado and garlic mayonnaise, shredded beef, salads and other delicious dishes that are affordable enough. You can treat yourself to breakfast at just 2.80 Pounds, lunch between 3.50 and 6.50 Pounds, and brunch at 9.50 Pounds.
Address: 3 Berwick Street, W1
Contact Number: 020 3602 3371
6. Honest Burger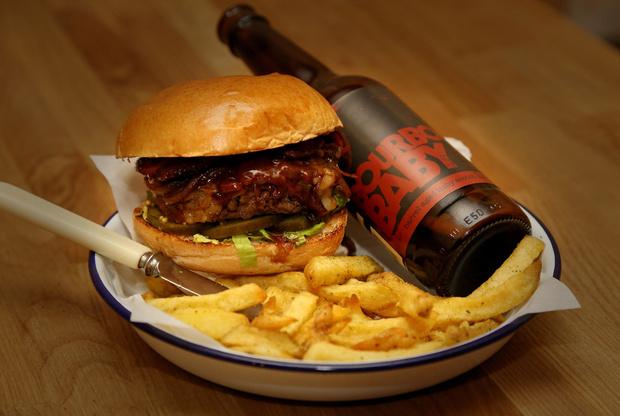 PC: brewdog
The best beef burgers in London come for cheap. Yes! Honest burgers serve the most delicious burgers with a yummy combination of salty, rosemary-flecked, and skin-on chips. The burger is crusty on the outside and soft and pink on the inside. You could feast on the uber delicious burger for 8 Pounds only.
Address: 4a Meard Street, W1
Contact Number: 020 3609 9524
7. Pizza Pilgrims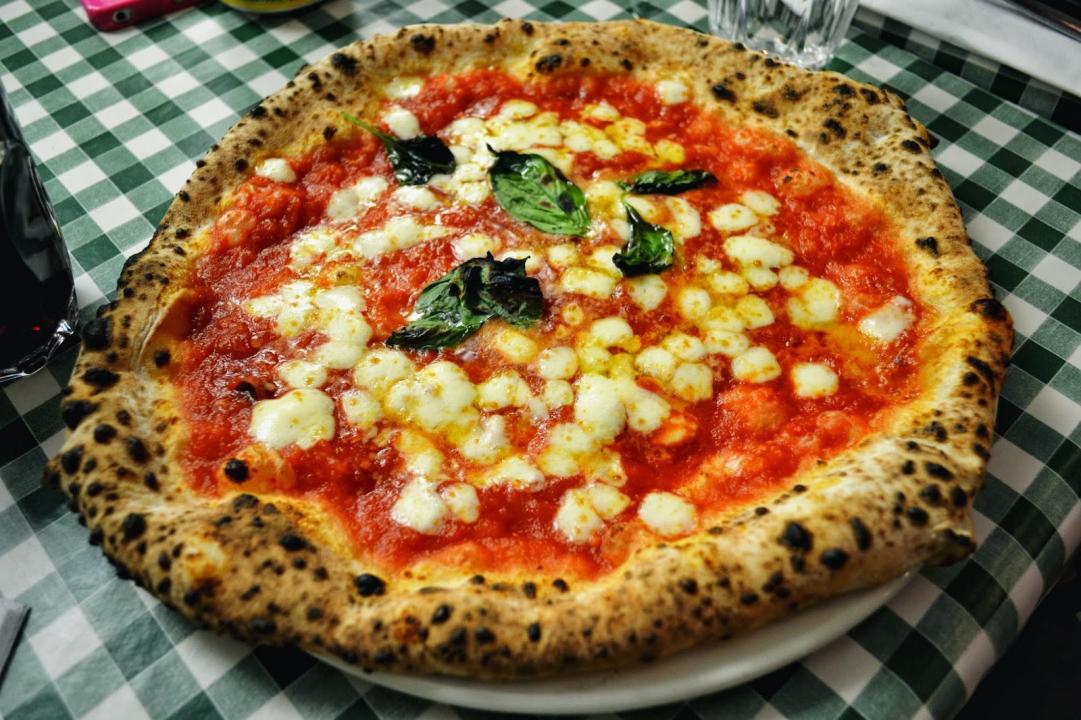 PC: thecutlerychronicles
Grab a toothsome pizza for just 6 or 7 Pounds at Pizza Pilgrims. The pizza base here is soft and thick making the delicious pizza like a sponge bite.
Address: 11 Dean Street, W1
Contact Number: 020 7287 8964
8. Chettinad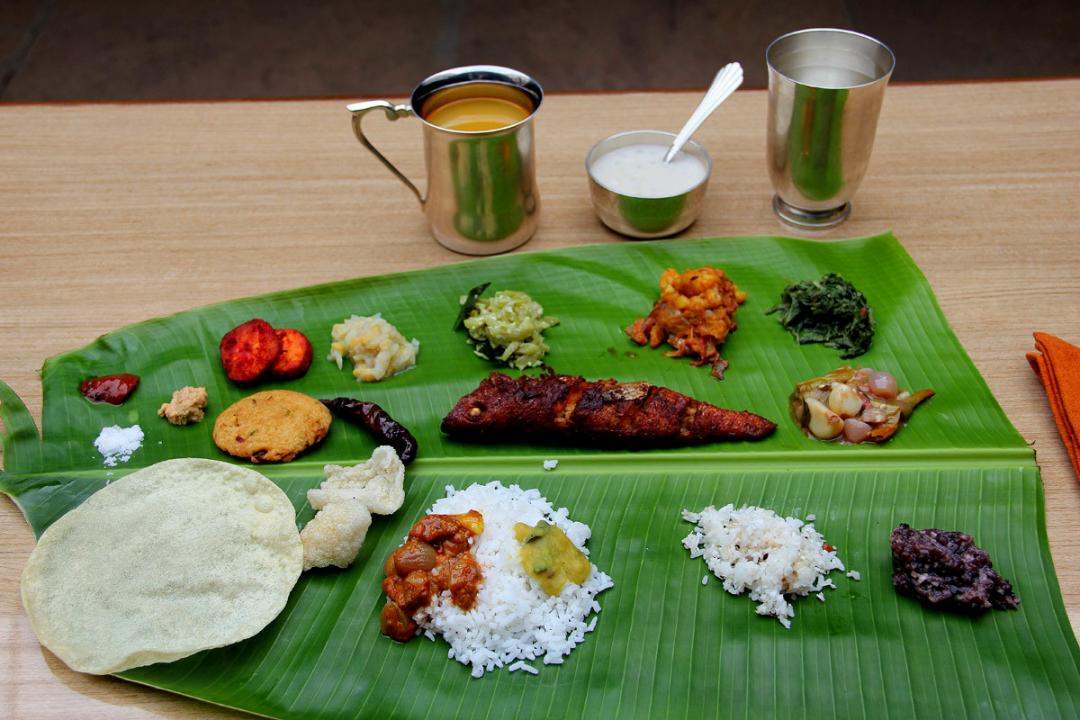 PC: indiadirections
The Indian YMCA is home to an Indian canteen serving Indian food with flavorful spices. If you love spicy food and Indian cooked flavors this place is ideal as you have great food at affordable prices here. You can savor the food served here at just 3.75 Pounds.
Address: 16 Percy Street, W1
Contact Number: 020 3556 1229
9. Banh Mi Bay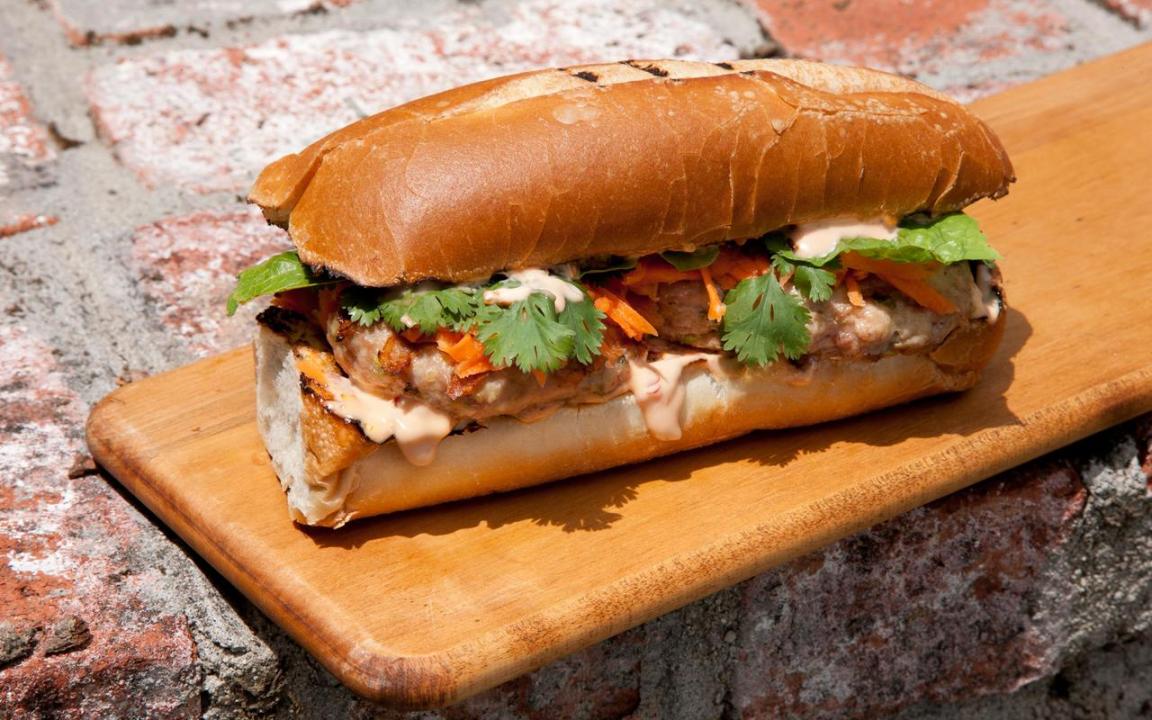 PC: chowhound
Enjoy yummy food here for just 4.35 Pounds. Banh Mi Bay serves juices, sandwiches, pancakes, pickles and more. You can feast on meals here for a mere 4.35, Pounds. Rice boxes and noodle dishes come for 5.50 Pounds.
Address: 4-6 Theobalds Road, Holborn, WC1, and 21 Rathbone Street, W1,
Contact Number: 020 7831 4079/ 020 3609 4830
10. Scandinavian Kitchen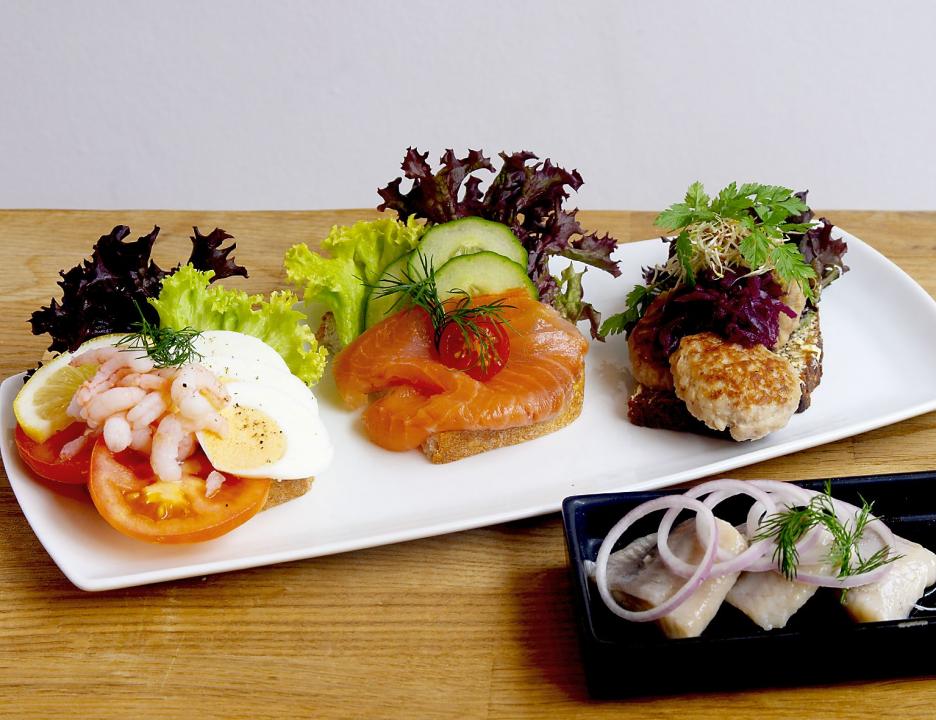 PC: scandikitchen.typepad
Begin you morning with yummy sourdough sandwiches, egg rolls or smoked salmon. The kitchen also serves meatballs in a sweet, sharp beetroot cream; smoked mackerel with fennel and crushed peas, with salads to the side. Although the portions are small, it is sure to satisfy your hunger. The staff is great and the food comes below 10 Pounds. Enjoy a breakfast here between 2.25 and 4.50 Pounds and lunch between 2.95 and 9.95 Pounds.
Address: 61 Great Titchfield Street, W1
Contact Number: 020 7580 7161
The aforementioned restaurants and cafes serve some of the best food in London. If you're on a budget, these eat outs can prove to be of great help.