10 Luxury Prisons Around the World - Pampered in Prison
* Disclosure: This post may contain affiliate links, which means we may receive a commission if you click a link and book something (there is never any extra cost to you for using these links).
Yes you read that right! These are prisons where the inmates serve time in style. Check it out these luxury prisons in the world.
1. Bastoy Prison, Norway
Like most things in Norway, living conditions and quality of life are given high importance and the prison system is no different. This minimum-security prison houses 100 inmates in small cottages that are well furnished and extremely comfortable. They work in the prison farm and for recreation have been known to engage in sunbathing, horseback riding and even tennis!
2. Aranjuez Prison, Spain
Serving time away from your family is not just hard on the inmates but also on their children. In order to ensure that children receive the time they deserve from both parents, the five-star cells at the Aranjuez Prison permit families with kids to live together as long as the children are present for the roll call.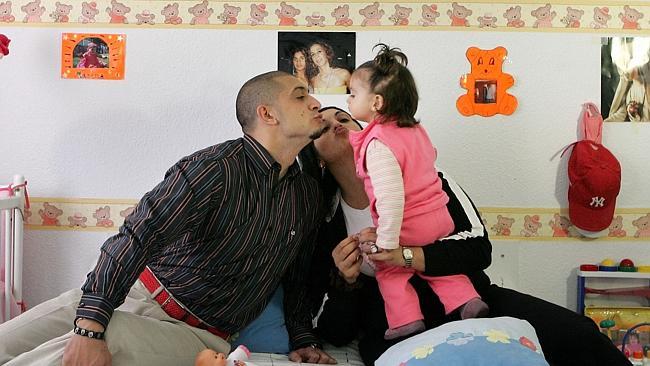 3. Otago Corrections Facility, New Zealand
The cells at this minimum security prison almost resemble college dorm rooms. The inmates also have access to facilities that resemble a hotel, which has led to this luxury prison being dubbed as Milton-Hilton!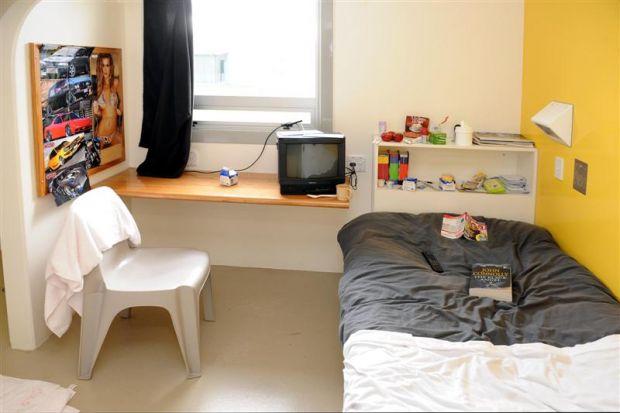 4. San Pedro Prison, Bolivia
While luxury may be scarce here, the San Pedro correctional facility is world renowned for the way it functions as an independent society. The inmates have jobs, run businesses, and rent apartments where they live with their entire family, all within the prison limits. Tourism and cocaine are the main sources of income here.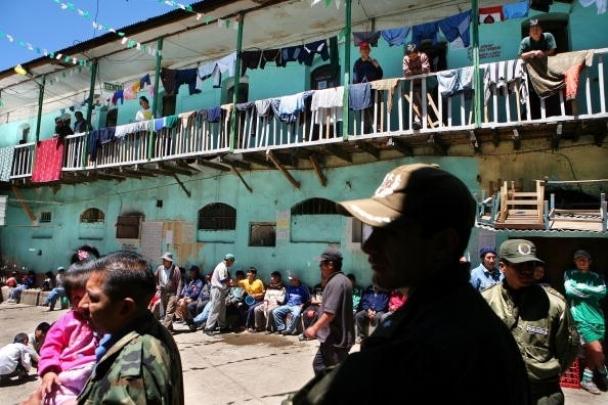 5. Halden Prison, Norway
Another minimum-security prison with a high standard of living in Norway! The extravagant cells here come decked out with televisions and refrigerators.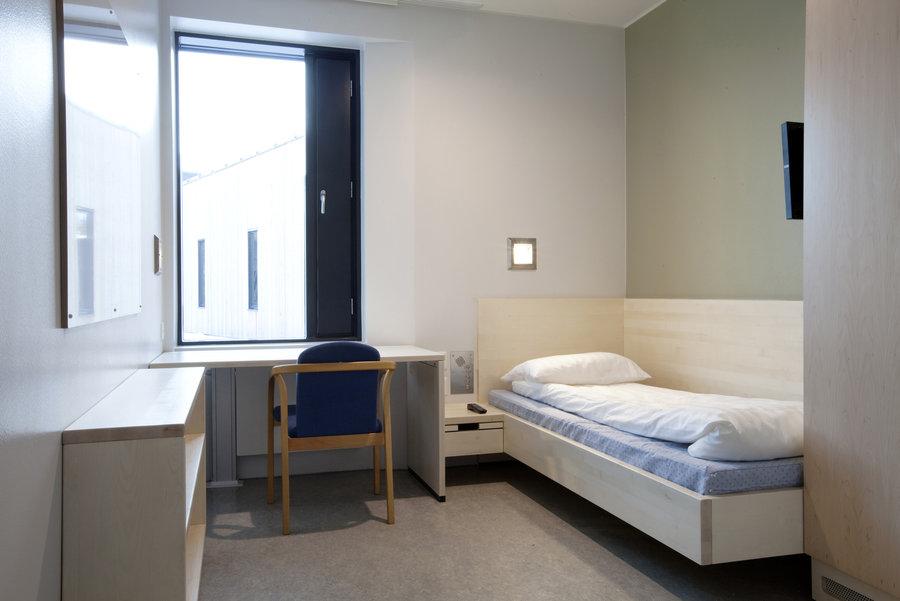 6. Justice Center Leoben, Austria
The cells of this luxury prison could pass of as listings on AirBnb! They come with private bathrooms, a kitchenette and very comfortable furnished living quarters.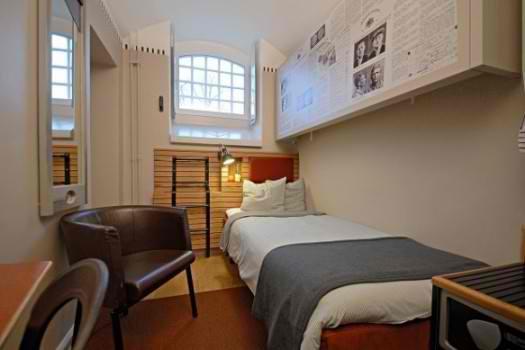 7. Champ-Dollon Prison, Switzerland
Protests by the inmates owing to poor living conditions resulted in this prison receiving millions of dollars for a makeover and a face-lift! Today it is a comfortable place to atone for your crimes.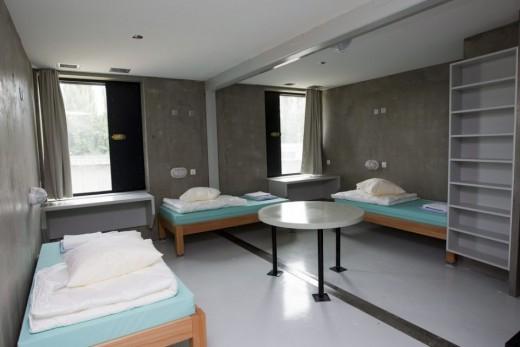 8. Pondok Bambu Prison, Indonesia
A women only prison which rewards well behaved prisoners with mani-pedis, hairstyling and other beauty treatments at the onsite salon! Yes it has an onsite salon! That's not all; the ladies can learn various skills including bread-making and enjoy karaoke nights.
9. Her Majesty's Prison Addiewell, Scotland
Well when you're Her Majesty's guest there are bound to be some perks. The prison focuses on rehabilitating rather than punishing the offenders. They live in bright colourful quarters, receive fulltime jobs and a healthy approach to life!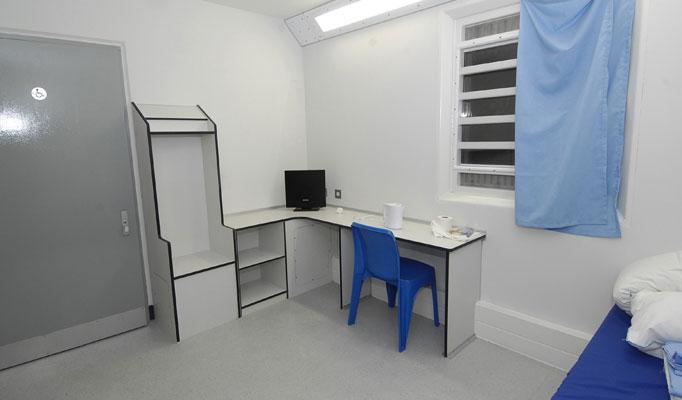 10. JVA Fuhlsbuettel Prison, Germany
This cool prison has been made to look less like a prison probably by design. The interiors are pleasant, the furniture includes couches and desks and everything you need. There are private showers too.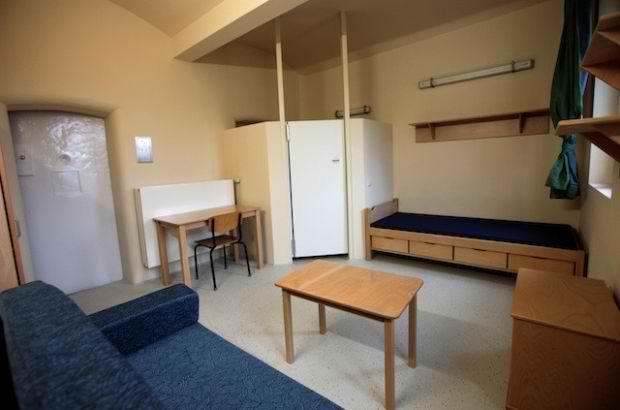 These places make you wonder why you would splurge on your next holiday when you could have a government-funded vacation in the lap of luxury! The catch is you also have to commit a crime and have a criminal record for the rest of your life!
Read more about luxury places:
Palaces turned into luxury hotels