10 Reasons Why Delhiites Love to Hate Delhi!
* Disclosure: This post may contain affiliate links, which means we may receive a commission if you click a link and book something (there is never any extra cost to you for using these links).
Delhi, the "eastern Rome", is the heart of India and entices everyone who visits it with its medieval charm, reminiscences of lost empire and the present day mega malls. It's one of those cities in India where past peeps through the present day architecture and thus renders its landscape more majestic and colorful. People who visit this city can't resist themselves falling in love with it. However due to some recent accidents and its sprawling mayhem, certain negative aspects have popped up making the perception of the people checkered towards this royal city. Dilliwallahs love to love Delhi, however, today we have come up with the task of listing what Dilliwallahs also hate about this city.
1. Delhi is overcrowded but hey it's vivacious!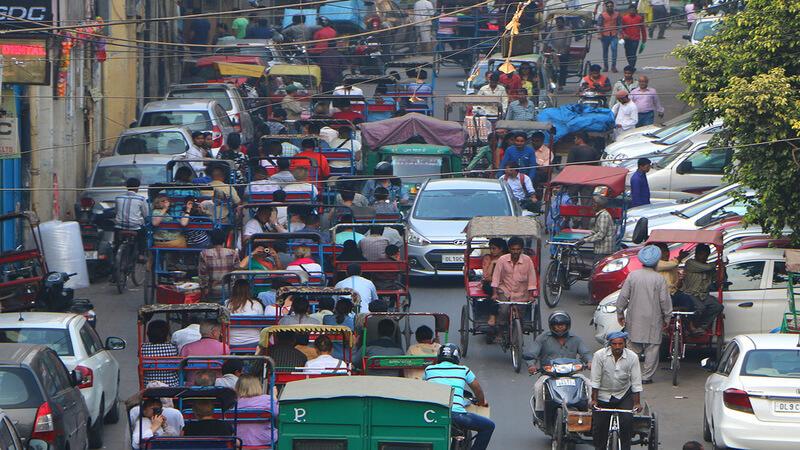 Image Source: Juan Antonio Segal/flickr.com
There are many people who regularly complain of Delhi overcrowded streets and traffic especially the Old Delhi Area. But then, isn't it true that in spite of Delhi's mayhem, the city's vivacity cannot be denied. The "Dillwalon ki Dilli" is one place where you will find people in love with life. They know how to live. Others may call it as pomp and show but whatever people in Delhi do reflects their lively ways of living.
2. The sprawling old Delhi but you get the best street food in India here!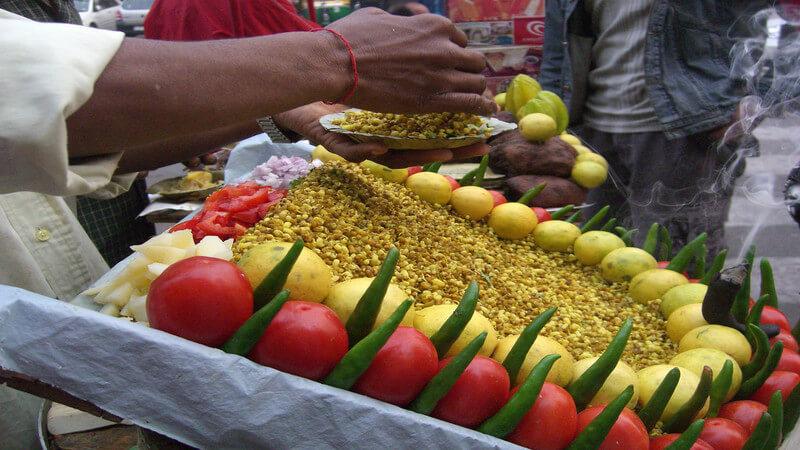 Image Source: nathalie_r/flickr.com
Old Delhi is made up of narrow lanes that are bordered with encroached shops, hawelis turned hotels and street food corners. A person stepping into this part of Delhi might consider it as a nightmare but then it is a fact universally acknowledged that Old Delhi serves the best street food ever in India. Starting from paranthas, gol gappas, chaat and lassi, this place is a haven for those who love to gorge on street food.
3. Delhi might not be the safest of the cities, but it's beautiful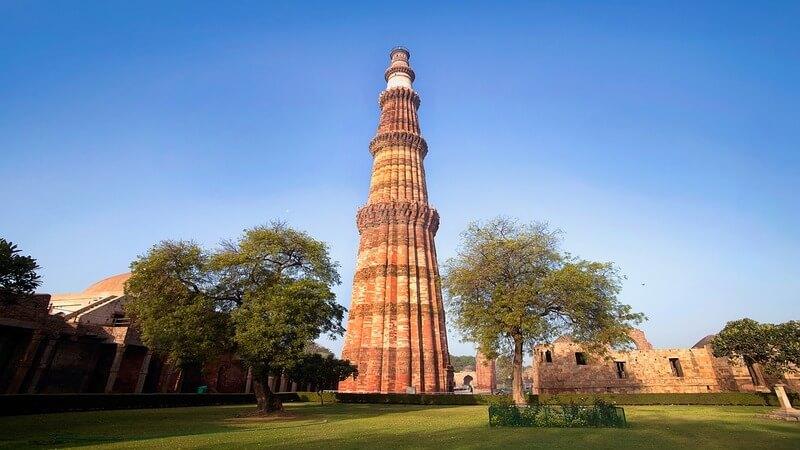 Image Source: Pixabay.com
Delhi is one of the best cities in the world but unfortunately is marred by its bad reputation. There have been incidences because of which the city is not considered as safe for women but then walk through Delhi and its simply amazing. Its beautiful and reflects that medieval aura such as Qutab Minar.
4. Delhi is scorching hot in Summers but then Winters are simply lovely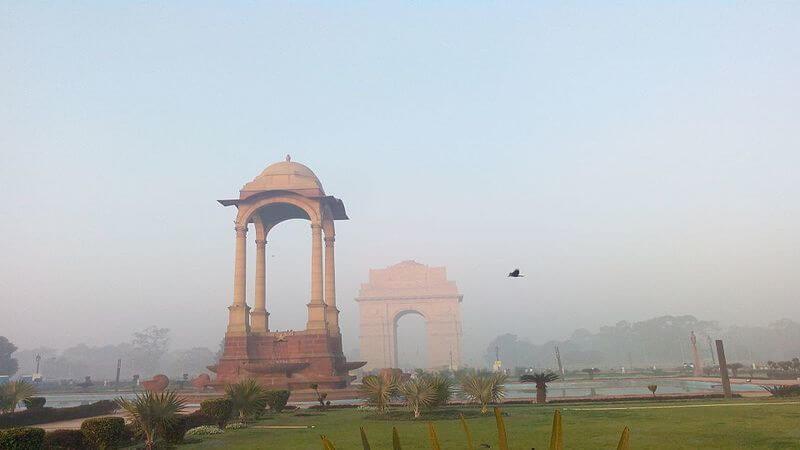 Image Source: Wikimedia Commons
Walking down the streets of Delhi in summers can squeeze the energy out of you. You will end up sweating out of your bones. But then winters in this city are simply beautiful. The famous "Dilli ki sardi" is what people visit this place for, a feature that is coveted by most of the other metropolitan cities in India.
5. Metro has become crowded but it's the best!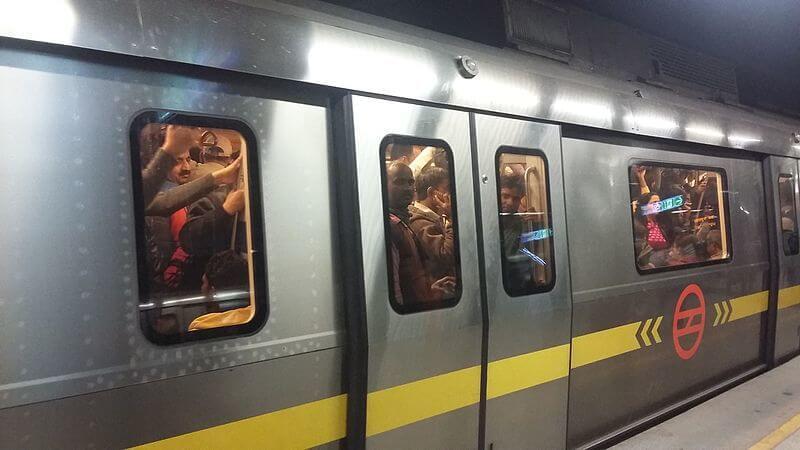 Image Source: Wikimedia Commons
Even though metro in Delhi gets extremely crowded but then it is one of those means of commutation that the other cities in India simply gaze after. Its convenient, cheap and beats most of the European metro networks.
6. A lot of pomp and show but nothing can beat the Delhi marriages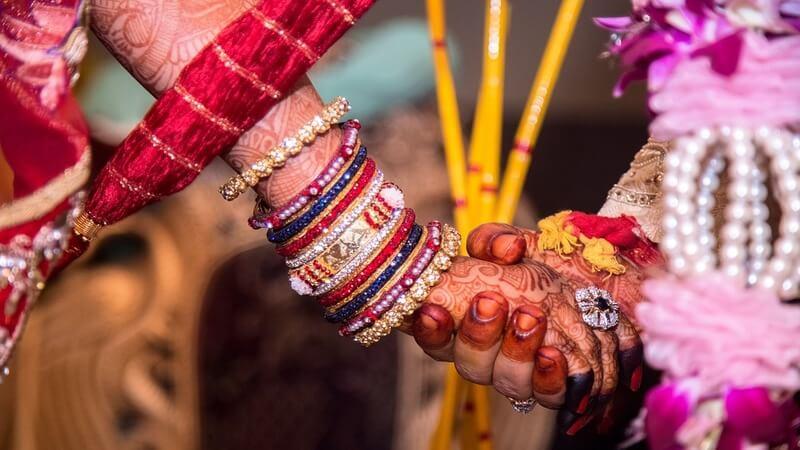 Image Source: Pixabay.com
There have been many portrayals where Dilliwallahs are shown to be pompous. To a certain extent, this is true as well. However, no state or city in India can match up the way the lively Punjabi culture comes at its best through weddings. After all, these are the ones that have inspired many Bollywood movies."Rock n roll soniye"!
7. Delhi's corruption sucks but you are sitting in the centre of power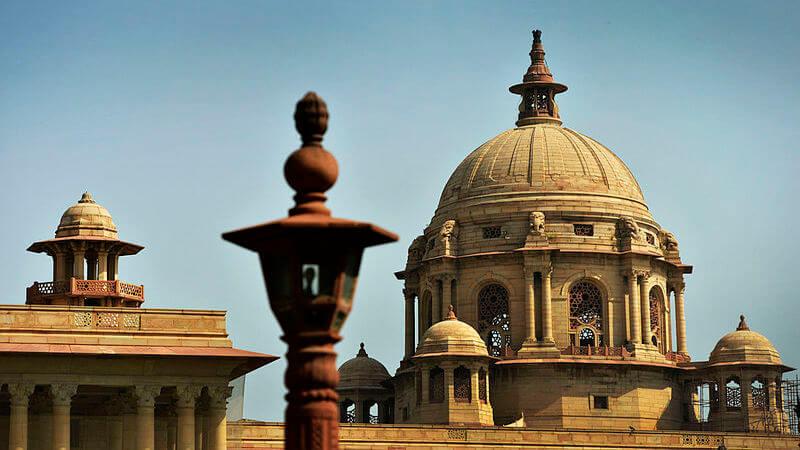 Image Source: Wikimedia Commons
Yes it is true! In Delhi, corruption is evident everywhere- from the government offices to roads. This is one annoying aspect of Delhi that will make you hate the place. However, don't forget that with Delhi you are there in the centre of power. The best comes to Delhi first because the politicians need it the first.
8. A lot of abusing but Delhi boys are hunks!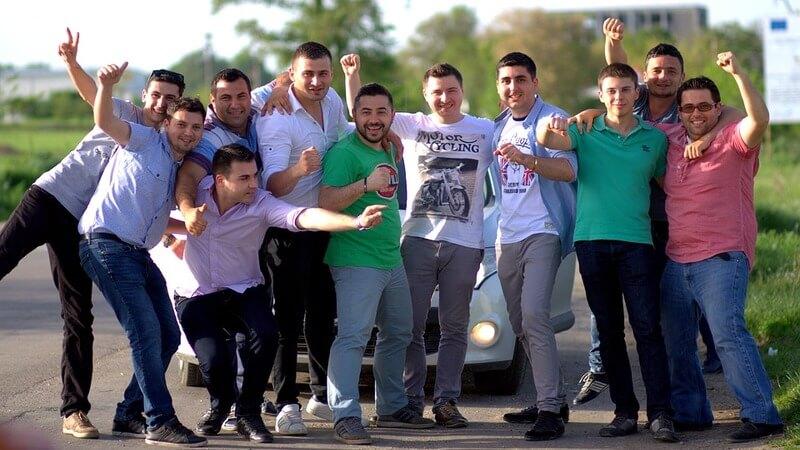 Image Source: Pixabay.com
Delhi men are known for their abuses. Maa ki *** and behen ki *** - these are just some of the priceless gems that they have given to the rest of India. Many of them are so pretty enough to make their girlfriends go back to the ladies room to powder their noses. Not to forget, they are fitness freaks. Gymming is not just an obsession here; it's a status symbol. Most likely than not, your boyfriend will have a body fit enough to shame the Greek gods.
9. The desire to stay in the posh stinks but ultimately the Janpath rocks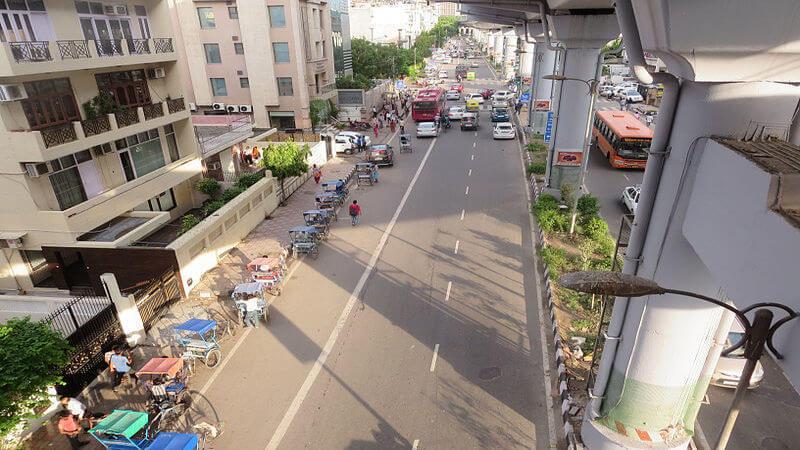 Image Source: Wikimedia Commons
Delhi is a city where the rags and riches have an equal share. The rich follow the 'have it-flaunt-it'policy and the poor have a 'don't-have-it-yet-flaunt-it' policy. You see, the slums are not exactly treated as something to be hidden or removed or replaced by a proper residential area for the dwellers. The rich, here are snug and comfortable in their Sainik Farms, Defence Colony, Greater Kailash and New Friends Colony bungalows. They enjoy the hyped Delhi nightlife, all that shopping and basically every luxury that the city has to offer. It is as easy to find a convertible Ferrari in the South as finding a slum in the East. But then ultimately when it comes to represent the city, it is Janpath that does so. This street market ultimately charms you with its local stuff.
10. Crazy bunch of people but you get the best of business here
Image Source: Flickr.com
Delhi in the 20th century was majorly occupied by the people who had to leave the other side of the border- Pakistan. People from Punjab who came here, established themselves through their hard work and ultimately prospered to become the businessmen. You may call them a crazy bunch of people (as most of the Bollywood movies show) but don't forget that they have an aching history of partition to share. Loo at the carefree bunch of people in Dil dhadakne Do and you will realise.
Every city has its own positive and negative ones. Without the coexistence of these two, life can be dull. And this is what makes Delhi as colorful as it sounds.
You May Also Like To Read:
DELHI V/S MUMBAI- The Age Old Battle
Exciting Weekend Retreats From Delhi For Under 3000 Rupees
Top Ten Highway Dhabas Near Delhi