10 Things Only Tourists Do in Amsterdam
* Disclosure: This post may contain affiliate links, which means we may receive a commission if you click a link and book something (there is never any extra cost to you for using these links).
Heading to Amsterdam? Famous and infamous for all things alike, this Dutch capital will leave you tempted for many things! The famous picturesque canals and their boat rides, world-class museums like the Van Gogh Museum and the Rijksmuseum, shopping at the Nine Little Streets, cycling around on rented cycles, and the infamous things like the red light area, a pulsating nightlife, some stoning and the likes, you are ought to have a time of your life, with everything here beyond average! However, if you don't want to attract unwanted attention as a 'vulnerable tourist' in this freewheeling city, where not everything is as free as you think, read on these things only tourists do in Amsterdam!
1. Eating the free cookies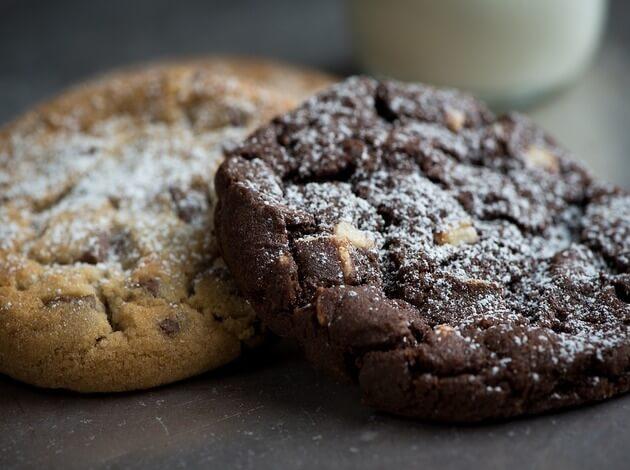 Image source: pixabay.com
As you start exploring the city, expect a svelte Dutch girl or a warm welcoming old lady, or of course an attractive young lad to lure you with some home-baked goodies in their attempt to 'Welcome to Amsterdam'. You might not want to give into this temptation, to save yourself some dazed out walking to a deserted alley, with your vanished valuables!
2. Photographing the prostitutes
The Rossebuurt, as referred to by locals, is an area full of attractive, sultry women of all nationalities. With many of these entertainers literally displayed in windows, you will see a lot of regulars as well as tourists struck in complete bewilderment. However, don't succumb to the excitement of capturing this as a souvenir back home. It is illegal to click pictures of the prostitutes. And if you do, along with criminalization, also be ready to douse yourself and your camera with a bucket full of ammonia/ bleach-laced water!
Visiting Amsterdam
Make this trip count! Build a custom itinerary with Amsterdam trip planner and create an unforgettable experience for your trip. Bon Voyage!
3. Walking on the bike paths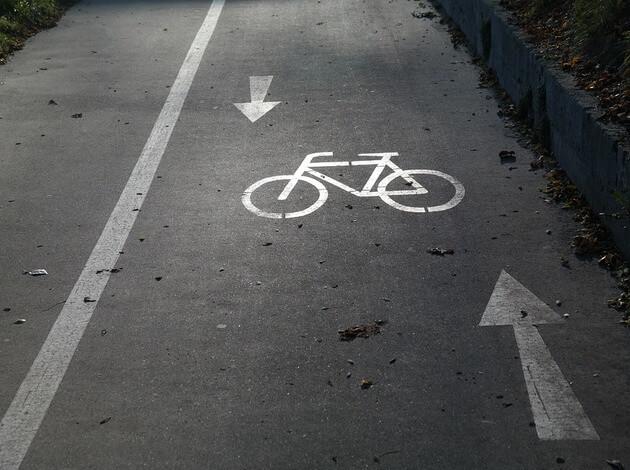 Image source: pixabay.com
Cycling is a way of life in Amsterdam! There are an estimated 800,000 cycles here and about 63% of the locals build up this figure. Goes without saying, that there is a very good network of cycle routes throughout the city and they are well-marked. And so are there many sidewalks, as well. Steer clear off the bicycle lanes, to save yourself some bicyclists irk.
4. Renting a MacBike
After mentioning steering clear off the bike paths, let's talk about which color bike to rent! Being the biggest bike rental in Amsterdam, MacBike offers the cheapest rentals. However, if you don't want to look like a vulnerable tourist, cycling around the city, choose the black over a MacBike.
5. Eating at restaurants reminding you of home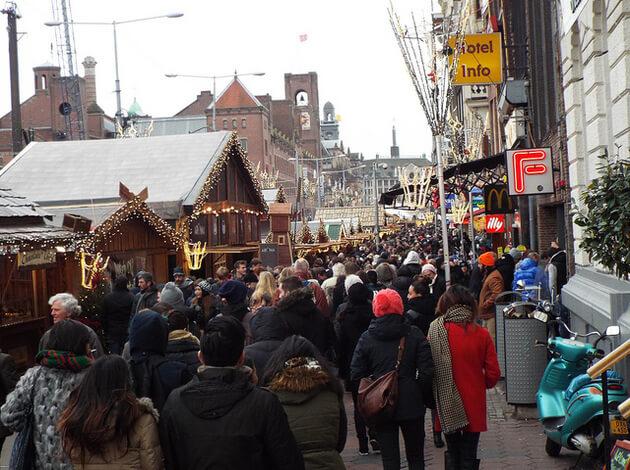 Image source: flickr.com/Matt Smith
Especially Damrak, that is always packed with tourists! Guys, home food is indeed satisfying, but trying out the local varieties or something that you never have, is the real thing about travel, right!? New place, new people, new experiences then why same food?! Go on, try something you never thought you would have.
6. Confusing coffee shops as coffee shops
Most of the coffee shops in Amsterdam are the go-to places for soft drugs. If you must want to buy some, stick to licensed 'coffee shops'. In spite of weed being legal in Amsterdam, some coffee shops are a trap you must stay away from. Hence, don't confuse coffee shops for coffee shops only!
7. Peeing in the canals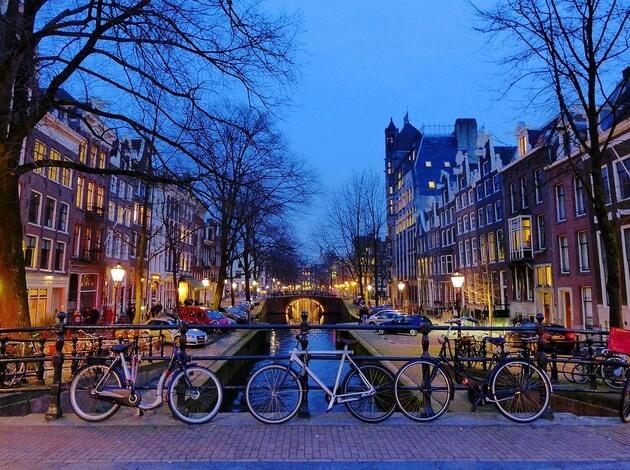 Image source: pixabay.com
Don't even bother to pee in the canals and anywhere else that is not a urinal! Besides paying a hefty fine and going against the law, chances are you might actually fall into the canal! There have been a lot of cases, wherein drunk and sober men alike have fallen into the canal, while doing the act. Especially for men, there are a lot urinals across the city.
8. Sticking to bucket list of tourist attractions
Coming to Amsterdam you sure have an idea of what to do, where to go, but keep in mind you don't want to come across as a susceptible tourist, doing all the touristy things. While you must visit these
best museums in Amsterdam
, 'I am Amsterdam photos', 'Carrying a Van Gogh Museum or Heineken Experience gift box' are clear invitations for pick-pocketers and thieves.
9. Posing with cute kids or unreliable characters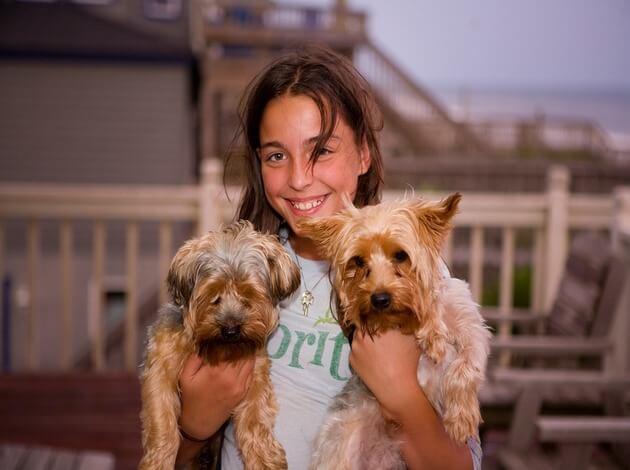 Image source: pixabay.com
While you may be inveigled to click a picture with that dinky Dutch kid or a warm looking local, beware. Don't spare the crooks who pose as false police too, they will make you open your wallet to check for 'fake Euros' and fulfill their obvious motive.
10. Interacting with the junkies
You might find yourself, being stared at by creepy strangers, who might proceed on to lure you into hash, coke, or even bike rentals. Don't even reply to them, if they pursue you. The drugs won't work and bikes are most likely stolen. Not just these, but they will even try to persuade you into some FYI about food, medicine, cafes and even hotels!
A little common sense and trusting your sober intuition goes a long way. Every country has its share of tourist traps. Just be careful and don't let anything spoil you earned vacation!
Read Also: