30 Trips You Should Take after You Turn 30!
* Disclosure: This post may contain affiliate links, which means we may receive a commission if you click a link and book something (there is never any extra cost to you for using these links).
Congratulations on getting on the other side of the quarter life crisis! Safe to say that 30 is the new 20, if not better! Not only are you settled professionally, you are emotionally strong, you adapt to changes quickly, more or less ready to take risks.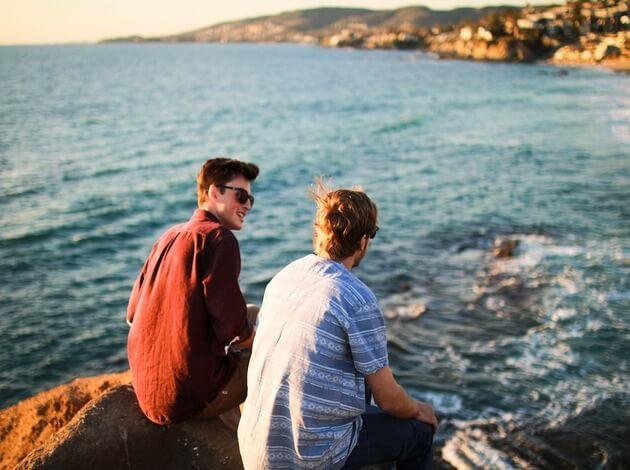 Enough has been written about how and why one must travel, chances are, you know all about it and in fact, have sneakily been waiting for that perfect travel opportunity! And without further contemplation, you must ASAP cash on any that comes your way. With age and all the resources on your side, there couldn't be a better time to get out! As you can do literally anything at this age, holding no bars, every destination, whether, adventure, culture, food or party, is apt. Time flies, and so you got to check out these 30 trips you should take after you turn 30!
1. Backpack solo in the Himachal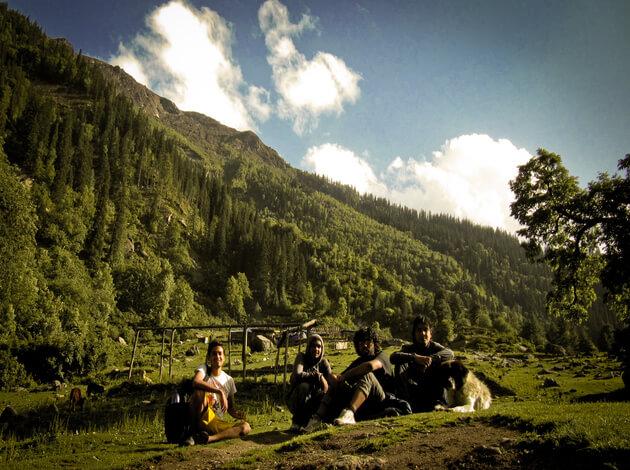 Image source: flickr.com/PlaneMad
Why?
The mountains will call and you will have to concede! A long journey, with tons of zigzag roads, will fortify it's being, as you touch paradise. No, this is not hyperbole in any way, which you will realize once you feel it yourself. The Himachal has a plethora of backpacking destinations, from spiritual tranquilness of McLeod Ganj, Manali's quaintness to absolute nirvana at Kheerganga near the trance hotspot of Kasol, every hike will enlighten you in more than ways than one. One thing, however, remains constant, the captivating Himalayas!
When?
The best time to backpack in the Himachal would be from March to July.
2. Monastery hopping in Bhutan
Why?
Do not underestimate this quaint Himalayan kingdom. This landlocked country is perhaps, beyond oblivion. The number of monasteries here will leave you apprised. Demonstrate the teachings of Buddha, to find the ultimate moksha. Holistic things to do in Bhutan too are simply awesome, after all, the monastery hopping.
When?
The best time to go monastery hopping in Bhutan would be from October to December.
3. Experience culture blending smoothly with savvy tech in Tokyo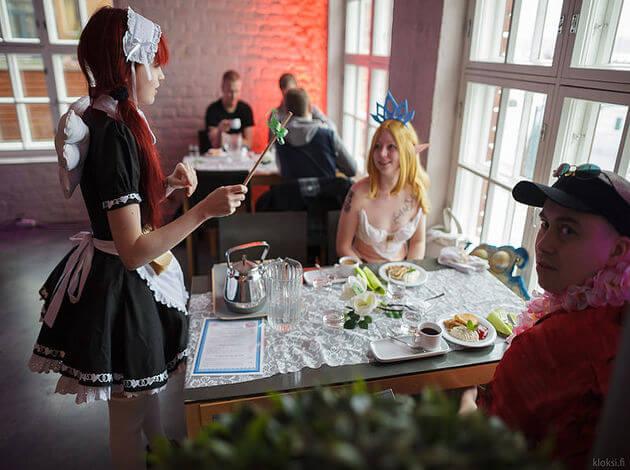 Image source: wikipedia.org
Why?
If you thought Tokyo, was just the world's electronic hub, you are in for a grand surprise! Sure, technology is there everywhere here, but you cannot miss out on the cultural heritage here either. Formerly a castle city, Tokyo went all savvy till pretty recent times. Your travel list may feature many must-see attractions, but the quirkier things will take you aback! Think of this; visiting a café with maids (given Japan's love for cosplay), robot restaurants, insanely freaky fashion at Harajuku and Akihabara, witness a tuna auction, and stay in a capsule hotel! These are just some of the many very interesting things Tokyo has to offer.
When?
The best time to visit Tokyo would be September to November.
4. Touch the skies at Dzuko Valley, Kohima, Nagaland
Why?
For some reason, the extreme east has always been left unventured. This, of course, is a good thing as well as a bad thing. Gladly, the region remains unadulterated and pristine to the utmost. At Dzuko, if you ever dreamt of walking in paradise, complete with carpets of exotic flowers, amidst verdant hills, and streams gushing around, this is where you can live it! Nestled on the Nagaland-Manipur border the Dzuko valley, is an easy to moderate grade hike of 8000 ft.
When?
The best time to venture Dzuko Valley, Kohima is June to July.
Have You Travelled Without A Plan?
Don't be lost on your vacation! Explore the best with TripHobo! plan a trip today!
5. Explore the city of lights, Paris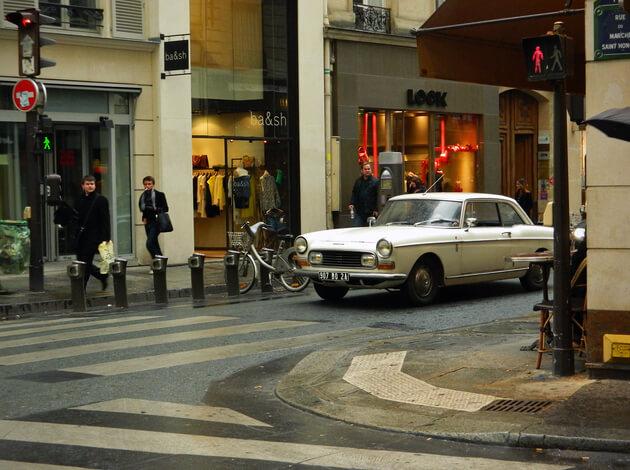 Image source: flickr.com/Bruno Pereira
Why?
Paris is rightly called as the city of lights and romance! The city will not cease throwing opportunities at you to explore it vividly. The architecture, food, panoramas, culture and the amazing people are worth looking forward to. While the Eiffel Tower and the Louvre are a must, spending an afternoon strolling to the charming lanes, followed by a coffee or drink at the many cafes, would be a perfect Parisian experience.
When?
The best time to explore Paris is June to August.
6. Feel alive at the Big Apple, NYC
Why?
The city that never sleeps, New York needs no introduction. Global cultures beautifully blend in this effervescent city. Just being in the city, is good enough to live it. Of course, you to feel the real essence you have to do some must-do things like visiting the Statue of Liberty, a dinner cruise, old world charm of Brooklyn, walk in the Central Park, and the breathtaking Niagara Falls. The food and nightlife here, are a world apart!
When?
The best time to visit New York would literally be anytime!
7. Get enchanted at Tuscany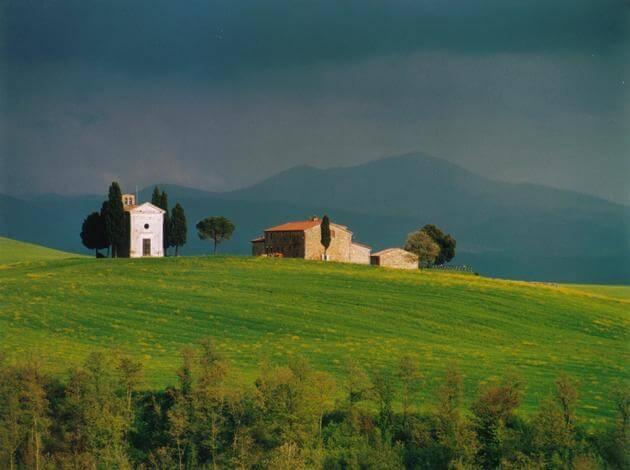 Image source: flickr.com/Giulio Bernardi
Why?
Nothing less than a beautiful painting, Tuscany is supremely spellbinding. Apparently the greatest repository of art in the world, Tuscany is home to extraordinary paintings and sculpture to frescoes and architectural masterpieces. Apart from fine art, another reason to visit this place is breathtaking countryside. The gourmet and buffs can have a good time, indulging in the wonderful cuisine and wine. While those who love walking, can delight in the several mountain paths. The sea coast and islands especially are perfect for a summer vacation.
When?
The best time for a Tuscany sojourn is April, May, June, September, and October
8. Live luxury in Dubai
Why?
Synonym to luxury, this Arab gem is full of startling enlightenment. Here you will witness, that money can perhaps buy happiness. From city-sized malls, world-class cuisines, to class apart extravagance, Dubai is a glamorous powerhouse. Swanky cars, super wealthy people, world's tallest building, astonishing architectural marvels, sand dune adventures, and rich culture build up this urban paradigm.
When?
The best time to visit this land of Sheikhs is November to March.
9. Ice skate at the Lake Louise, Canada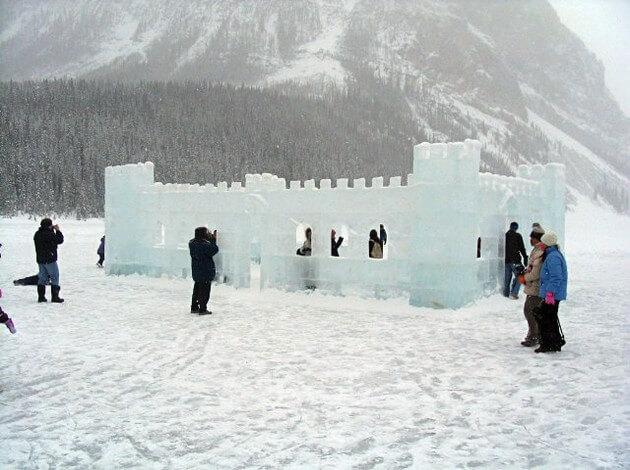 Image source: wikipedia.org
Why?
Picture being surrounded by six glaciers amidst still frozen waters. The icy blue Lake Louis is located in the Banff National Park. Beckoning ice-skaters from all over the lake is thriving with enthusiasts come winter season. The pine-lined shores serve as the perfect setting for a summer paddle boat ride too or to simply admire the beauty of the Canadian Rockies.
When?
The best time to visit here would be ideal throughout the year, however for different activities.
10. Go night cycling over canyons at Moab, Uta
Why?
The Colorado river serves some great adrenaline rush. From mountain cycling and superb marathons, amidst a very strong Native American influence. Do either of the two, and you have all the right to go bragging about it. While there is Slickrock biking that happens vastly here, there also are cowboys working on the land here, a perfect juxtapose!
When?
The best time to visit Utah is September to October.
11. Get the adrenaline rushing with some watersports at Southern West Virginia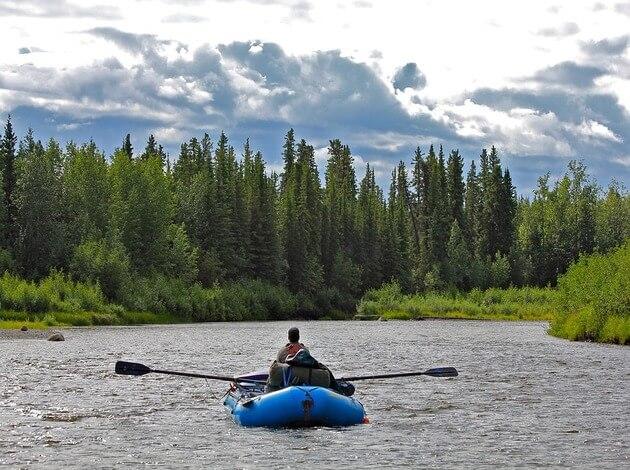 Image source: pixabay.com
Why?
The best of the east, in terms of adventure, Virginia is the go-to spot for some audacious escapade. With dining, lodging and many surprising festivals, a visit to Fayetteville on the Upper Gauley or New River is more than just a vacation. Rafting is the most undertaken adventure here, in the fall season. The cold silence of the autumn falls apart as you venture close to the Summersville Lake when you start hearing white waters gushing in all their might! An unforgettable experience indeed.
When?
The best time to take on a white water rafting advent here is from September and October.
12. Delight at Grand Cayman, Cayman Islands aquatic feast
Why?
The perfect place for all the water babies! The Cayman Islands will delight you with its wealth of marine life, from colorful schools of fish to stingrays that you can play with. It's a constantly changing feast. All these in their natural habitat are rare to interact with and this is one place where you actually can. The7 mile long beach is the highlight of this place. Watersport activities are big on this island.
When?
The best time to visit the Cayman Islands is from March to June.
13. Zip line in Costa Rica's rainforests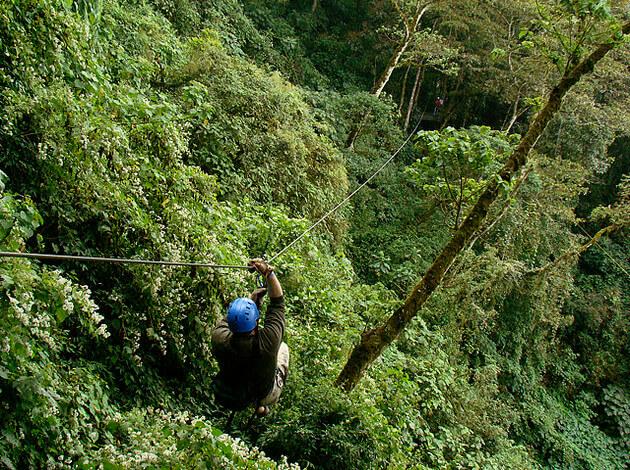 Image source: wikimedia.org
Why?
Costa Rica is everything a tropical dreamland would be like. This is your 'Alice in wonderland moment' as you wander to rainforests, encounter numerous waterfalls, that lead to deserted beaches. Sounds like the perfect escapade from the world, doesn't it? Undertake this adventure, on foot, a kayak or even a horseback! Adventurous activities galore Costa Rica, and a one-of-a-kind experience would be zip lining here! Zip line from canopies as you spot toucans and macaw, making you feel like the protagonist of an animated movie.
When?
The best time to undertake a Costa Rican advent would be from mid-December to April.
14. Hang gliding from atop Pedra Bonita in Rio de Janeiro, Brazil
Why?
Bustling Rio de Janeiro has been a prime factor of Brazil's tourism and trade. Vibrant and vivacious the city has an abundance of things to do. If you have been contemplating a hand gliding lesson for a while, there couldn't be a better place than Rio for the first time. Fly peaceful like a bird, against the tropical winds, as you get a bird's eye view of the beautiful city's attractions and beaches.
When?
The best time to hand glide in Rio would be between December and March.
15. Take on a wildlife safari at Kruger National Park, South Africa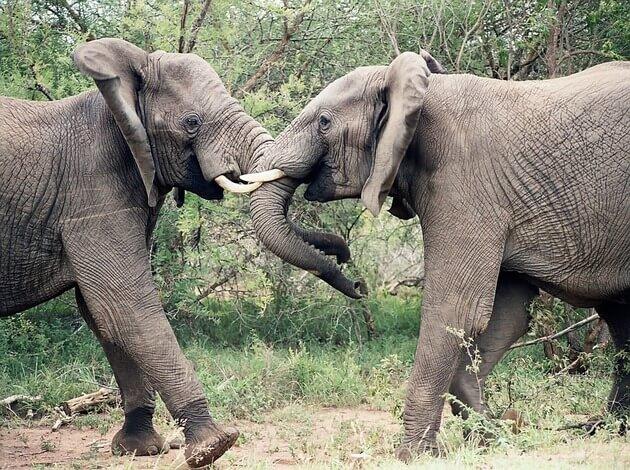 Image source: pixabay.com
Why?
South Africa has long been the epitome of wildlife and adventure. And if you have a thing for both, the Kruger National Park is just right for you. Witness the raw, wild side of nature, in the form of life's cycle. Watch live action of hyenas, water buffalos, and much more along with spectating the importance of every being on earth from termites to vultures. A great insight into the diverse form of life!
When?
Best time to visit Kruger Nation Park is April to May and September to October.
16. Bungee jump at Queenstown, New Zealand
Why?
Imagine a thrilling jump in the thick of snowcapped mountains and gushing rivers spraying mists over you. Queenstown in New Zealand is where it happens! With a number of other adventure opportunities, you will even find heli-skiing to careening here. Bungee jumping, however, remains to be the top pick. This, in fact, is where bungee jumping first began, apparently.
When?
The best time to take on a Queenstown advent would be from October t o February.
17. Ride a swing at the Casa de Arbol in Ecuador, factually at the end of the world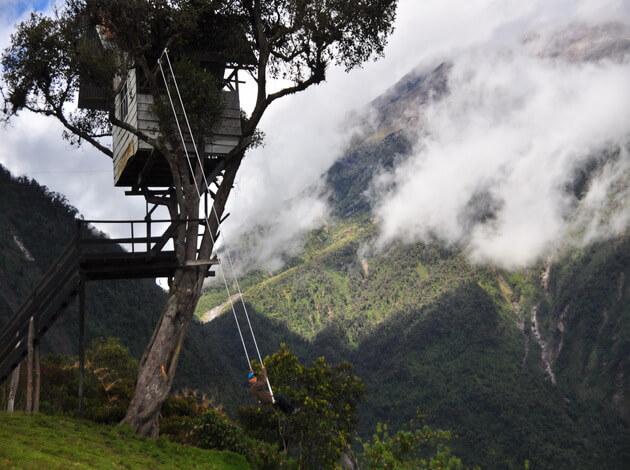 Image source: flickr.com/Rinaldo Wurglitsch
Why?
Popular as 'Swing at The End of the World', this is one extreme adventure that you could ever endeavor! Picture this swinging over an abyss, on Ecuador's mountains without any safety precautions! This is exactly what happens here, and could possibly even result into the end of somebody. Hike to up to Bellavista, towards the seismic monitoring station named La Casa del ute;rbol (The Treehouse) as you begin this exploit! Taking the thrill, a notch higher, are the clouds when they block your views, and you are swinging into the conjecture!
When?
The best time to swing at the Casa de Arbol is from June to September
18. Let Spain's cultural heritage sights charm you
Why?
This Mediterranean gem is a fabulous miscellany of rustic architecture, the great food, the peppy music and the eccentric culture. Exuberant and passionate people depict the same in their culture and heritage, that is rich and diverse. You will find a pleasant blend of three main religions here of Roman, Christian and Muslim influences. The eccentric architecture, that is like a beautiful marriage of European and Arabic influences. This also where you can see what gothic architecture actually is. The food and festivals here are extremely recommended.
When?
The best time to visit Spain is August.
19. The perfect chill at Istanbul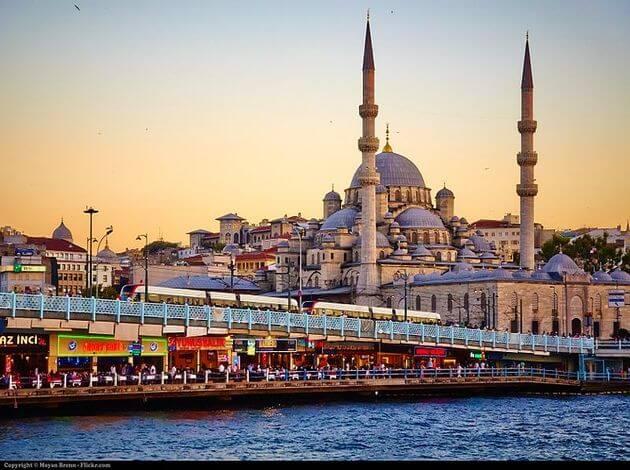 Image source: wikimedia.org
Why?
An exemplary city of traditional & modern culture, Istanbul is one of the oldest cities in the world. Some commendable artwork can be seen in the form of beautiful Mosques, museums and other archaeological centers. This is where Europe meets Asia! Mesmerize at the seamless collusion of the Oriental and the Occidental culture, as you stroll through the streets, absolutely perfect as a laidback vacation. The escalating party culture is apparent with the many nightclubs popping up in the city. Safe to say that this is the next big thing!
When?
The best time to head to Istanbul is from September to November.
20. Party the night away at Berlin, Germany
Why?
With a proud nightlife culture, Berlin will amuse you with why and how this is one of the top ten party destinations of the world. With bars having happening party scenes for days, berlin has just anything and everything going on here! Soundtracked with house and techno music, Berlin is bohemia!
When?
The best time to party in Berlin is May through September.
21. Try your luck at Vegas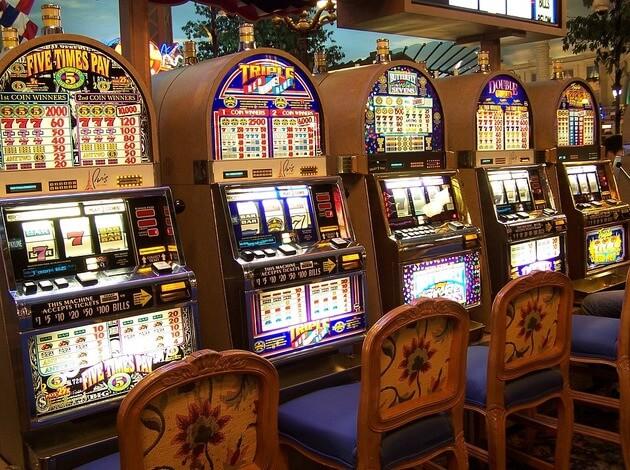 Image source: pixabay.com
Why?
Vegas baby; certainly needs no primer! The land of luck and sin, Vegas is one of the best experience an adult could ever have in life! Glitz, glam, and luck rule the Vegas life. This is the ultimate escape, as you get the dices rolling into the sunrise. Egypt, ancient Rome, Eiffel tower all can be experienced at once here in Vegas. This is where you will find ice bars serving 3 feet high margaritas and frozen vodkas, going down one after the other, for the ultimate troll! A party never stops in Vegas, there are no clocks in the casinos!
When?
The best time to visit Vegas is March to May and from September to November.
22. Go crazy in Amsterdam
Why?
Famous and infamous for all things alike, Amsterdam will leave you craving for sin and hold your darkest secrets! Everything here is beyond average; from the very popular red light area, a pulsating nightlife, some stoning and the likes, you are ought to have a time of your life! This freewheeling city will keep you wanting for more with its artistic heritage, elaborate canal system and narrow houses with gabled facades.
When?
The best time to go crazy in Amsterdam is April and May or September and November.
23. Ibiza the world's party capital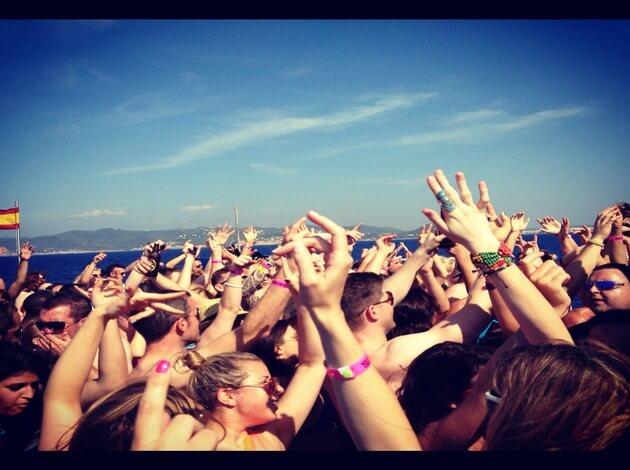 Image source: wikimedia.org
Why?
Admit it, you once tripped on the Vengaboys' song, 'We are going to Ibiza'! Long been a favorite party destination of the world, Ibiza is the jewel of the party culture. Not for the faint hearted, the party scenes in Ibiza are everything but pleasant! Home to the world's largest party club, Ibiza is a legendary party epicenter. Clubs stay open till as late, or let's say early till 8 am!
When?
The best time to party the night away in Ibiza is from the end of May until the start of October.
24. Get awe-struck at Santorini
Why?
One of the most spectacular Volcanic Islands in the Aegean Sea, Santorini will make you fall in love with it. White sandy beaches and pristine blue waters, surrounded by the dramatic cliffs protruding into the green sea are the main reason why tourists flock this all white and blue island. Smaller islands of Palea Kameni and Nea Kameni, around are other great attractions close by.
When?
The best time to visit Santorini is April to November.
25. Moon parties in Thailand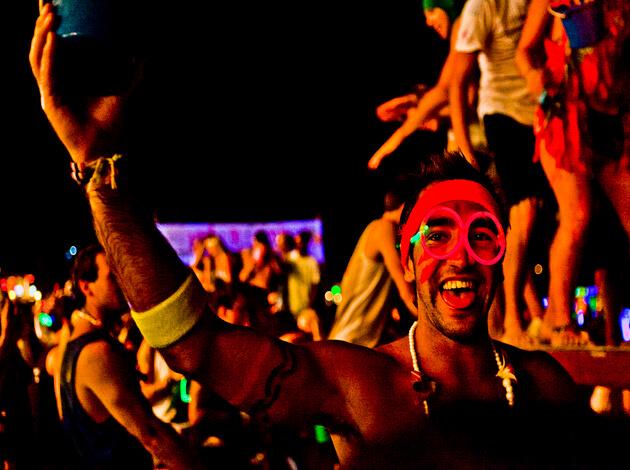 Image source: flickr.com/Joe Stump
Why?
There are more reasons than one as to why Thailand is one of the most popular tourist destination is the world. Infamous as 'The World's Sex Capital' there, in fact, is so much more, to the kingdom. It is easy on the wallet, the Buddhist culture here is soothing, there are several exotic islands, has the perfect warm and sunny weather, there are many great accommodations, superb shopping and has a pulsating nightlife! Enough reasons to head there already.
When?
The best time to visit Thailand is throughout the year.
26. Go snorkeling at Bora Bora
Why?
If you thought Bora Bora was only for honeymooners, think again. This is the perfect description of what a dreamy island is made up of. Sparkling waters, powdery sands, and palm trees! Bora Bora only got so popular recently, with luxury resorts popping up throughout the island, each offering something unique. The things-to-do list here would be a brief one, as you would probably just want to be here, watching the golden sunsets as you savor your favorite drink. But the water sports here, are altogether r a different thing! Snorkeling, scuba diving, and parasailing dominate the water sports scene here.
When?
The best time to go snorkeling in Bora Bora is November and April.
27. Behold the Machu Picchu wonders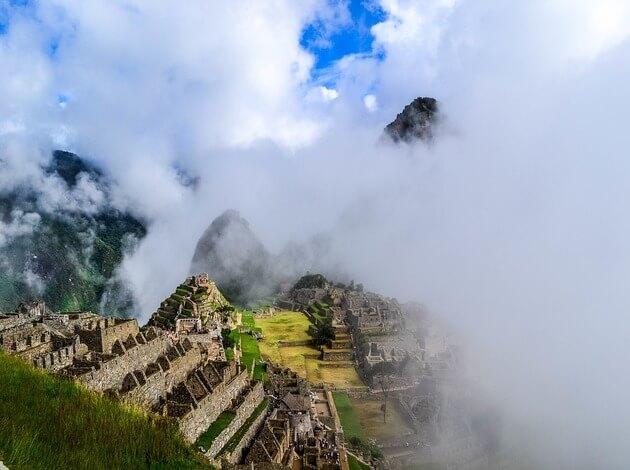 Image source: pixabay.com
Why?
Situated in Peru, the Machu Picchu is the lost Incan city! Also being one of the world's most important heritage sights, Machu Picchu is sheer delight! The remains of the still manifested ethnic cultures are prevalent in this monument's reigns. The complex of palaces and plazas, temples and homes may have that were built as a ceremonial site are evidence of this.
When?
The best time to visit Machu Pichu is May to September.
28. Island hopping at the Caribbean
Why?
A Caribbean escapade could possibly be the best break for anyone over 30, given the beauty of this destination. Tiny islands form a necklace like an outline of the entire Caribbean region. Gaining popularity as the exquisite and luxurious sojourns, the hospitality here is constantly prepped with the many uber luxurious resorts sprawling the place. A whopping 32 islands form this archipelago, perfect to leave you baffled as to choose which one.
When?
The best time to visit the Caribbean is December to April and September to October.
29. Ski at Zermatt, Switzerland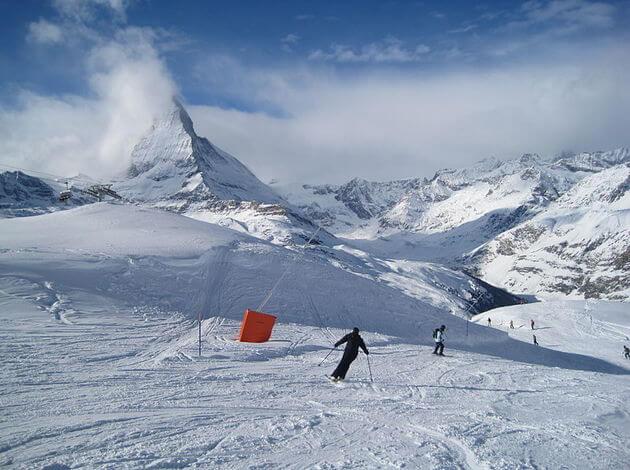 Image source: wikimedia.org
Why?
If there is any place perfect for some snow adventure, it has got to be the Alps! Switzerland is the quintessential e often associated with snow paradise, given its specular beauty. This could easily one of the best things you do in your life skiing at the highest ski resort in Europe. Carefully designed for everyone, the 360 km of pistes couldn't get any more ideal. What's more? The area is sprawled by many famous and cozy mountain restaurants to get warm after a blissful ski session!
When?
The best time to ski at Zermatt is between June and September.
30. Route 66 road trip
Why?
Last but not the list, hit the road! I could possibly go on about road trips, but you've got to get your kicks on one to actually know what it is like. Route 66 is the ultimate all-American road trip from Illinois to California. Spanning across a whopping 2000 miles, this road trip covers extraordinary vistas of the Missouri, Kansas, Oklahoma, Texas, New Mexico and Arizona states. You must take this one to experience the road's ingrained timeline of contemporary America!
When?
The best time to get your kicks on at the Route 66 is early March.
There you have it 30 trips for the amazing 30 you because the best is yet to come!