Unique Things to do This 4th of July
* Disclosure: This post may contain affiliate links, which means we may receive a commission if you click a link and book something (there is never any extra cost to you for using these links).
The 4th of July. It's the only time of the year an American can dress up as a snooty British colonialist whining about his toy countries taken away and people will laugh with you instead of at you. If you're doing it any other time, you're probably someone old and white from the UK who voted for Brexit in which case, it's safe to say your grandkids all hate you for the Thursday of 23rd June. They know what you did, Grandpa. They know what you did.
But if you're feeling vaguely guilty about a certain lack of excitement this time, don't! You're not unpatriotic. I know that your buddy, co-worker, wife, kids, and even Great Aunt Dorothy from Kansas all LOOK excited, but I promise you, it's only because they left Will Smith out of Independence Day: Resurgence. (Sorry to say, it's still a terrible franchise).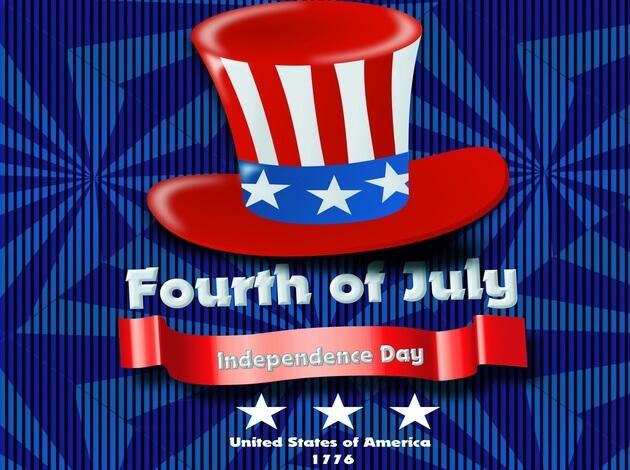 Image Source: publicdomainpictures.net
Bristol is going to hold the exact same Fourth of July Parade. Macy's is going to blow up the sky above Hudson a few billion times again. In fact, the only exciting thing we can hope for is maybe, just maybe, Kanye West will be officially sued by Donald Trump for implying the two slept together (if you're confused, watch the Famous music video - NSFW Warning). I'd celebrate that!
It can be hard to get hyped up about literally the exact same routine of celebration every year! That's why, we, being the awesome folks that we are, are serving up a few alternative ways for you to mark Independence Day. Be a rebel.
1. Find A Filipino Community/Or Go To Phillipines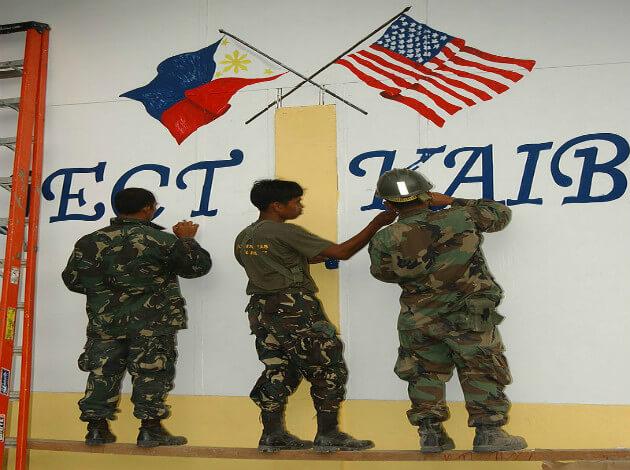 Image Source: Wikimedia Commons
If your irony meter is running low, then you should know that Philippines used to celebrate its independence on the exact same date as the United States does. Independence from whom, you ask? Get your irony tanks ready kids - because, yes, it was from the United States. On June 4th 1946, the Philippines signed the Treaty of Manila with the USA. For a while, they celebrated it as the Independence Day. Then they decided this wasn't patriotic enough and they made it Republic Day. And they decided this wasn't patriotic enough so they did away with the July 4th celebrations all together. Well, almost. Now on July 4th they celebrate the Philippines American-Friendship Day.
2. Go to the Girdwood Forest Fair
If you are the kind constantly complaining about the soul numbing commercialisation of American Independence Day, then you should probably head for Anchorage, Alaska. The local family community arranges for a parade, and what is probably the country's most underrated and laid back alternative music festival. Local artists set up innumerable craft stall, you can be the T-shirt that won the Fair Design Contest, and there's a beer garden. It's all about the unusual, novel, unfamiliar and the exotic.
3. 75th Pageant of the Queen of the Candles
Since 1843, in Lititz, Pennsylvania, it's been the custom to light and decorate candles around Lititz Springs Park. But back in 1942, someone had the bright idea to make a beauty pageant out of the ceremony. Every year, the secret winner of the Pageant is the first to light her own candle, then the candles of her candle court, who in turn light wicks of the candle boy scouts. Thus are all five thousand candles of the park lit. Sponsored by the Lilitz Women's Club, it's actually quite a charming ritual. And why wouldn't it be? Seriously, what would you rather win, the advertisement funded tiara of a Miss America pageant, or the heartwarming community title Queen of the Candles?
4. All Indian Pow-wow Rodeo, Flagstaff, Arizona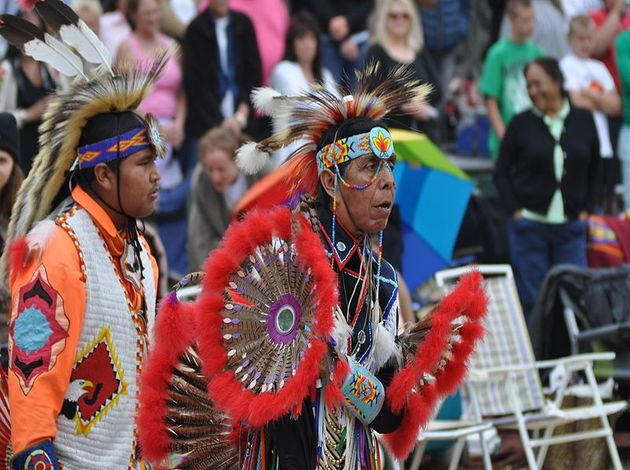 Image Source: Wikimedia Commons
If you are not a United States citizen or history is not your thing, the heading of this subtitle probably send you into a little bit of a panic. Chill. Here's the breakdown. The Indian in this title stands for Native American. Yes, we know it's time people stopped this bad habit, but rest assured that while cows may be involved, there's no curry. A powwow is a gathering of various Native American tribes for feasting, singing, and dancing. And a rodeo actually, if you've come this far west into the USA without knowing what a rodeo is, you should probably head back. Anyway, put them all together, and you've got a fairly accurate picture in your mind.
5. First Independence Day Parade In The Nation, Gatlinburg
The tiny community of Gatlinburg hosts the earliest parade of the day on 4th of July by starting it at 12.01am. Over 80,000 people turn up to watch this midnight display, and while it's not quite as extravagant as the fireworks in Texas, NYC or Washington, it's an excellent bout of entertainment.
*featured image: Wikimedia Commons
You may also like to read:
Things to do in USA before you die