Best Adventure Honeymoon Destinations
* Disclosure: This post may contain affiliate links, which means we may receive a commission if you click a link and book something (there is never any extra cost to you for using these links).
Honeymoons are a romantic escapade. You set off to a wonderful place, proclaim your love, drink wine, and relax. But 2-3 days into the honeymoon, the routine gets predictable and becomes uninteresting. Guys, don't be scared. This has nothing to do with the love you have for each other, it happens to every couple on their honeymoon. The problem is with the routine. Add a little adventure to your honeymoon and you are set to take off your honeymoon vacation to a whole different level. The thrill of the adventure and the romance work well together adding a new flavor to your hearty holiday.
Here are 10 of the best adventure honeymoon destinations in the world to make your honeymoon a totally unique experience.
1. Cappadocia, Turkey - A Floating Adventure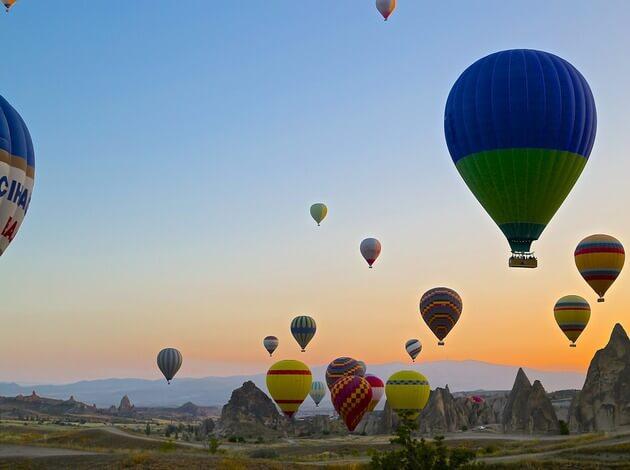 Image Credits: Pixabay.com
Remember the cheesy line that you have whispered at least a 100 times to your loved one to escape from the situational crisis, "You make me fly in the air". Actually, you know what, you could work on that saying when you are in Cappadocia, a place popularly known for its hot air balloons. Decorated with incredible landscapes, and historic caves, Cappadocia in Turkey is the perfect place to go hot-air ballooning. And when you are done dancing in the skies, sleep peacefully in one of the beautifully, unique cave houses in Cappadocia.
2. Rocky Mountains, Colorado - An All Season Honeymoon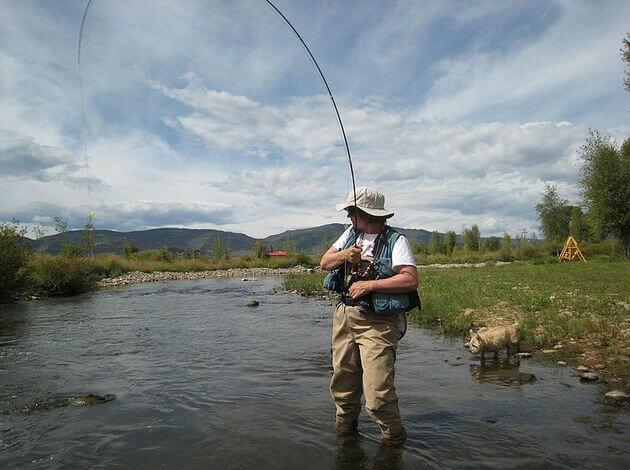 Image Source: Wikimedia Commons
Looking for a honeymoon destination that is fulfilling during any season of the year? Then Rocky mountains in Colorado is the place you should go. During the summers you can go hiking, fly fishing, horseback riding and river rafting. And when the winter sets in, the scene in Rocky mountains changes completely. The green terrains get covered with a thick spread of snow that could be best experienced by indulging in activities like skiing, snowboarding, and sleigh riding. In the evening, when the moon invades the sky, get cozy in a teepee house, sing a romantic song together and kiss under the starry night.
3. Hawaii - An Underwater Honeymoon Adventure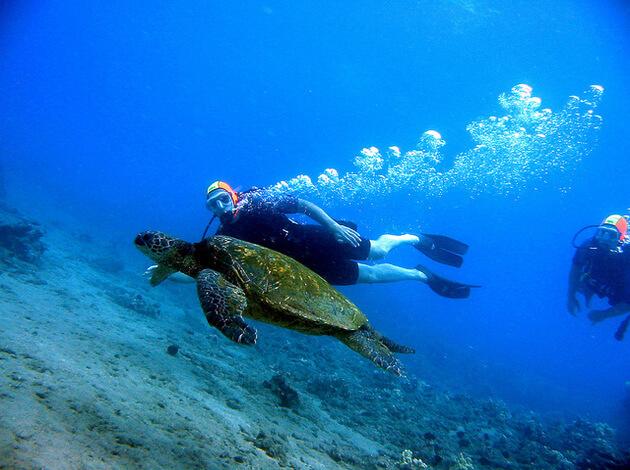 Image Credits: Alessandra Nölting/flickr.com
Popularly known as the 'Paradise of the pacific', the whimsical land of Hawaii entices you with its tranquil waters. Put on your scuba gear and explore the magical underwater coral reefs while you swim hand-in-hand alongside the colorful fish making them all jealous. And did you know you could also
get married underwater
? I know you are already married which is why you are having the honeymoon in the first place. But wouldn't it be great to get married again underwater anyway?!
4. South Africa - A Wild Adventure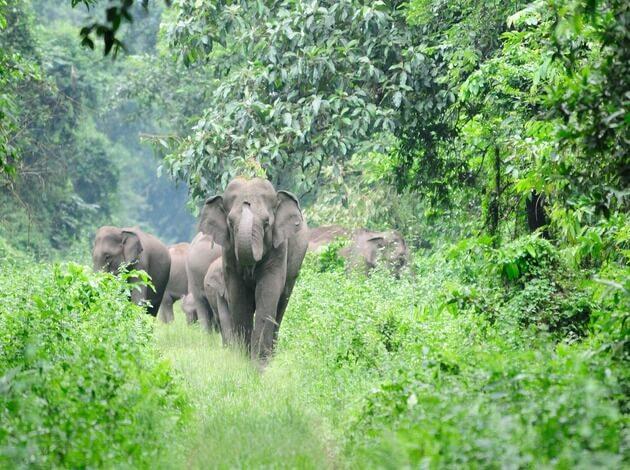 Image Source: Pixabay.com

The first thing that strikes our mind when we hear South Africa is wildlife. True to our guess, South Africa is the ideal place to go on a jungle safari and spot different varieties of animals. Stay in wooden houses, wake up to the sound of the elephants and go riding on them. You could easily spot rhinos, leopards, wild buffalos, and ostriches on your ride in the desert scape of South Africa. Go wild on your honeymoon by riding on the backs of ostriches if you wish and do a speed check for yourself. South Africa is definitely one of the affordable adventure honeymoon destinations.
5. Switzerland - Alpine Style Honeymoon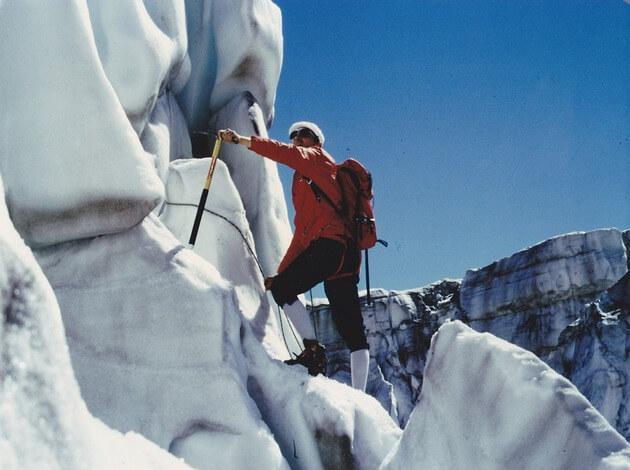 Image Credits: Pixabay.com

The Alpine country of Switzerland is one of the active honeymoon destinations in the world. Compelled by its beauty and the scenery, millions of tourists visit Switzerland every year. And the best thing about Switzerland is that it offers plenty of adventure activities while embracing its naturalistic side, making it a whole package. Indulge in snow based activities like skiing, snowboarding, snowshoeing and sledding. When done, don't just stop there. There are plenty of other activities that include hiking, sky diving, helicopter jumping, paragliding, and bungy jumping waiting to be explored.
6. Puerto Rico - A Private Affair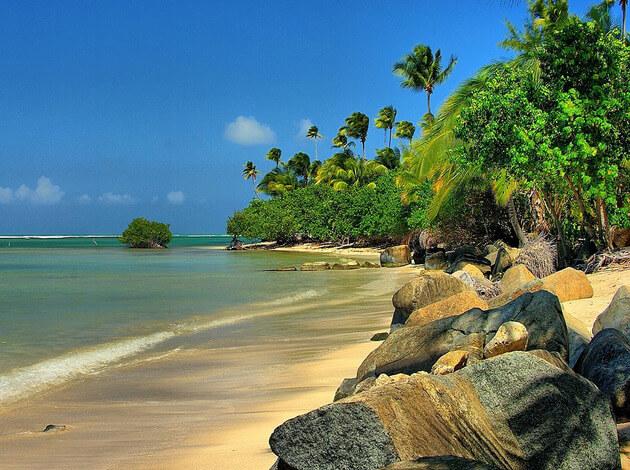 Image Source: Ron Reiring/flickr.com
Honeymoons require privacy and the enchanting island of the Carribean,
Puerto Rico
with a laidback vibe is the place to visit for a quiet, private honeymoon. A picturesque landscape that is dotted with lush greens, rivers and forests makes Puerto Rico a nature enthusiasts home. From Snorkeling to caving to Ziplining, the adventure activities in Puerto Rico vary to suit your needs. Drift off to the island of Puerto Rico to escape from the bustling noises of the city and have a peaceful but adventurous honeymoon.
7. Manali-Leh - A Breathtaking Adventure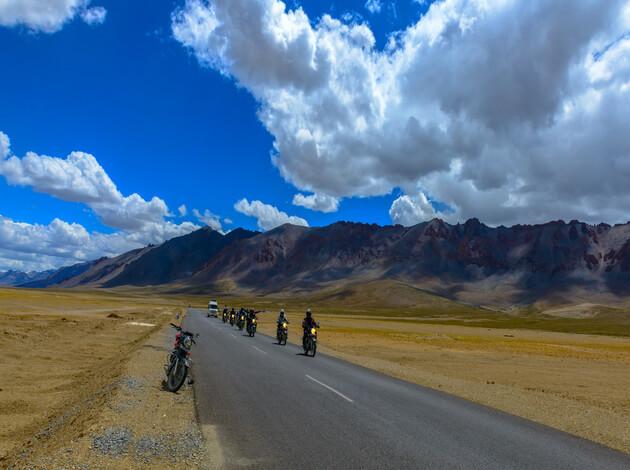 Image Credits: ManoharD/flickr.com
Road trip for a honeymoon?! Yes, it is a road trip but it would definitely be a unique and a breathtakingly amazing adventure. A 473 Kilometer ride marked with some of the unparalleled views of nature, this road adventure from Manali-Leh in India will take you through a spectacular ride filled with gorgeous valleys, splendid waterfalls, rocky trails and serene meadows. As the distance progresses, the scenery changes rapidly and it becomes more heavenly and adventurous. Don't miss out on this road adventure for this is one of the best and affordable honeymoon experiences.
8. Costa Rica - Ecologically Perfect Honeymoon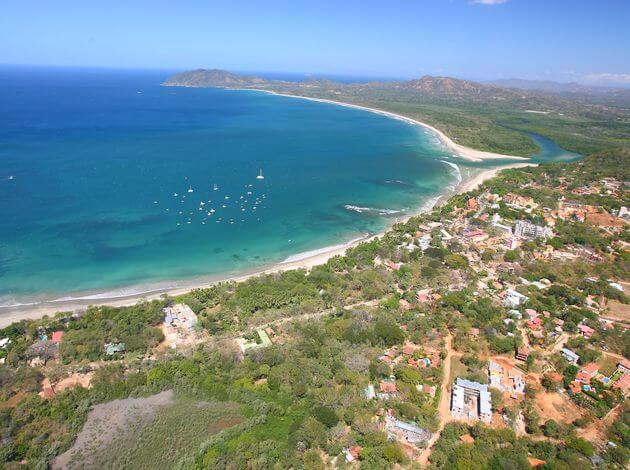 Image Source: Wikimedia Commons

Turquoise blue waters welcome you to the fascinating country of Costa Rica, which is also rated as one of the happiest places to live in. Biologically rich with more than 5 million species of plants and animals, Costa Rica offers an ecologically perfect honeymoon experience that brims with adventure activities. Hike along the dense Monteverde forest, go sailing on a yacht and try your hand at deep-sea fishing. Finally end the day by romanticizing in the beach sands while the crashing of the waves pen a sweet melody.
9. New Zealand - An Exhilarating Honeymoon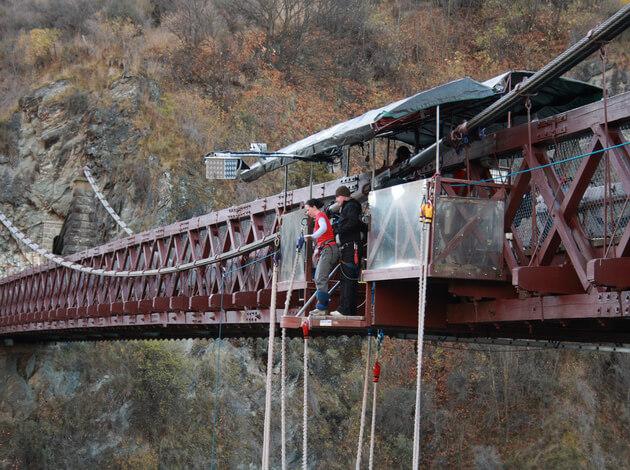 Image Credits: Adam Selwood/flickr.com

The agricultural wonderland of New Zealand is an amazingly picturesque destination. Painted with surreal landscapes, it is certainly one of the best places to go for your honeymoon to have the best collection of photographs for your album. But this peaceful, photogenic destination has a riveting, adventurous side to it. It is New Zealand - the ultimate bungy jumping destination. Dotted with so many bungy jumping spots, New Zealand tops the list of best bungy spots in the world and offers an uncompromising experience. Express how much you love each other and take the leap of faith!
10. Dune of Pilat, France - An Offbeat Honeymoon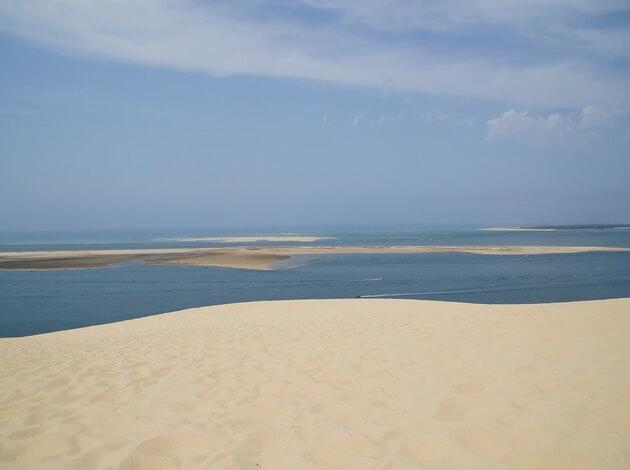 Image Source: Pixabay.com
Located in the Arcachon bay area of France, Dune of Pilat is one of the
offbeat honeymoon destinations
in the world and has the largest dune in the whole of Europe. Running across a length of 2.7 Kilometers and a height of 110 meters above the sea level, Dune of Pilat looks totally magnificent and is bustling with tourists all the time. The place is also crowded with paragliders and is a popular destination for paragliding, thanks to the strong blowing Atlantic winds. Soar over the Atlantic ocean in this off-road destination and scream your love from atop.
Honeymoon is about getting to know each other better and these adventurous honeymoon destinations will get you two closer than ever. Happy Honeymoon sweet loves!