Top 11 Adventure Activities in Goa
* Disclosure: This post may contain affiliate links, which means we may receive a commission if you click a link and book something (there is never any extra cost to you for using these links).
Famous for its wild parties, there is more to Goa than just revelry and beach bumming! The state has a lot to offer to adventure enthusiasts and thrill seekers. Planning on exploring the adrenalin pumping activities in Goa? Here's a list of Goa adventure activities that you should try. And no, the list does not include cliché activities like scuba diving and snorkelling!
1. Wildlife Safari: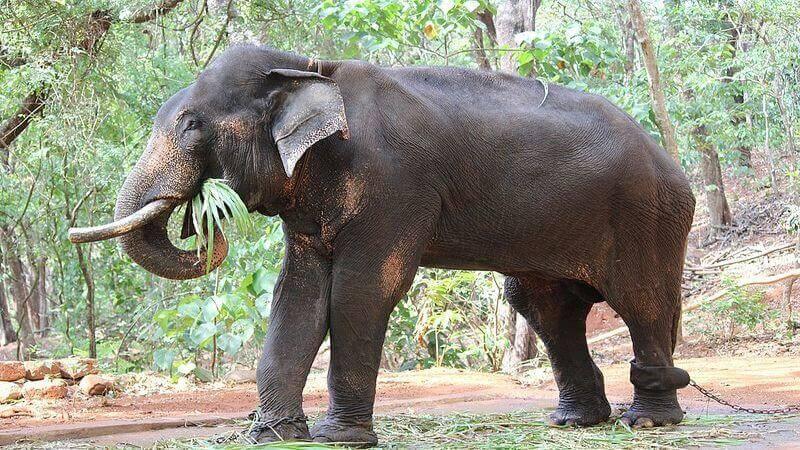 Image Source: Wikimedia Commons
The state of Goa houses some of the best wildlife sanctuaries in the western part of the country. The Mahdei Wildlife Sanctuary, the Cotigao Wildlife Sanctuary, the Bondla Wildlife Sanctuary, the Bhagwan Mahavir Wildlife Sanctuary and Mollem National Park, the Netravali Wildlife Sanctuary and the Salim Ali Bird Sanctuary are some remarkable wildlife sanctuaries you can explore and perhaps even camp in while exploring Goa.
2. Canyoning: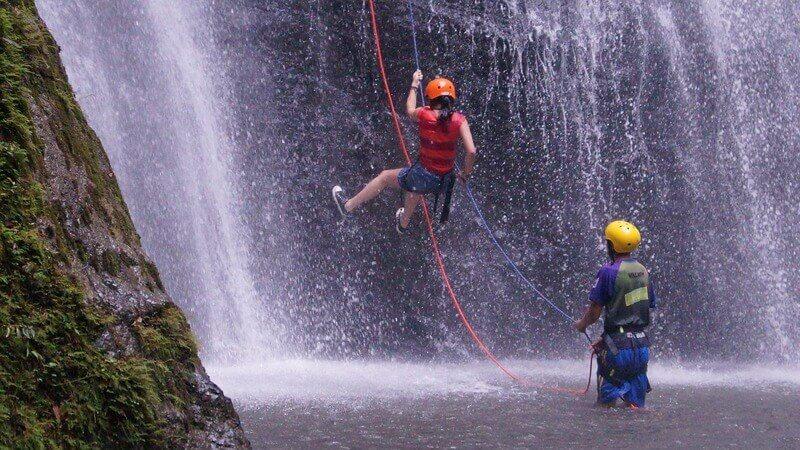 Image Source: Pixabay.com
Another adventure activity that is picking up popularity in Goa is Canyoning. Canyoning basically means the practice of descending waterfalls by using techniques such as rappelling, sliding, walking, rock climbing, jumping and even ziplining.
3. Trekking: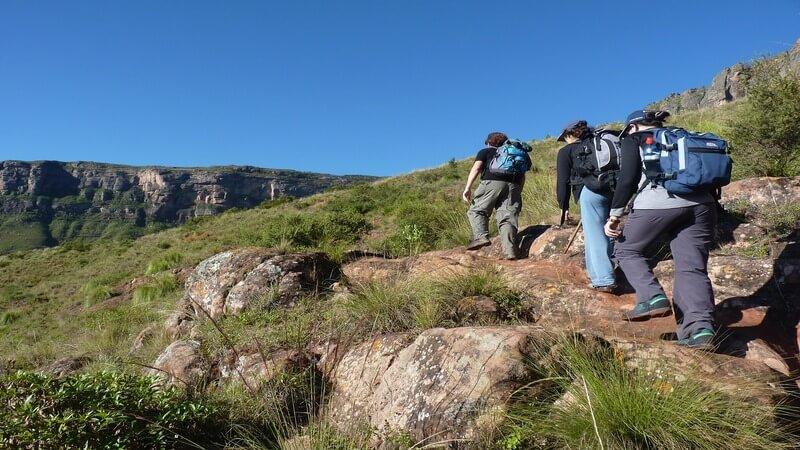 Image Source: Pixabay.com
One of the best free things to do in Goa is to trek up to the vivacious and bustling Dudhsagar waterfall. Infact, many of the earlier mentioned wildlife sanctuaries also have trekking and hiking trails on their grounds. If trekking in the wild is what gets you excited, the Cotigao Wildlife Sanctuary and the Mollem National Park offer some fantastic nature hike paths.
Also Read: Scuba Diving in India
4. Kayaking: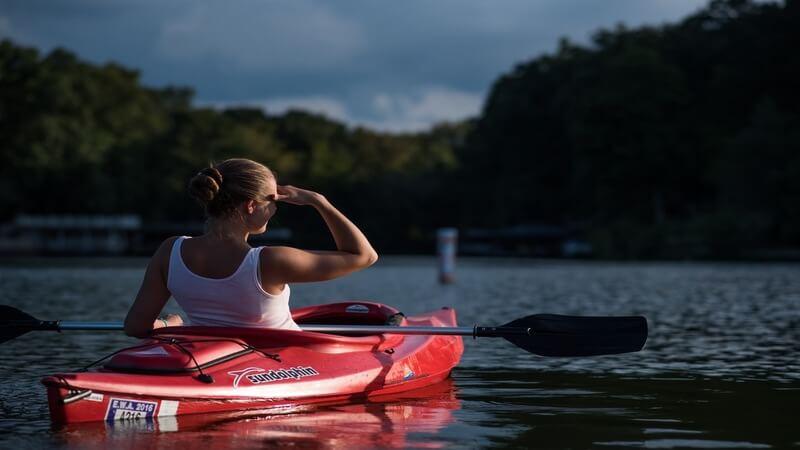 Image Source: Pexels.com
Home to many bustling rivers, namely the Zuari, the Nerul, the Mandovi, and the Sal backwaters, the state of Goa offers fantastic opportunities for kayaking. An experience of a lifetime you should not miss is the 'Moonlight Kayaking' which was introduced by the Goa Tourism Board. A limited edition activity undertaken almost every year, do book your slot way in advance.
You May Also Interested in Offbeat Things to Do in Goa at Night
5. Go Karting: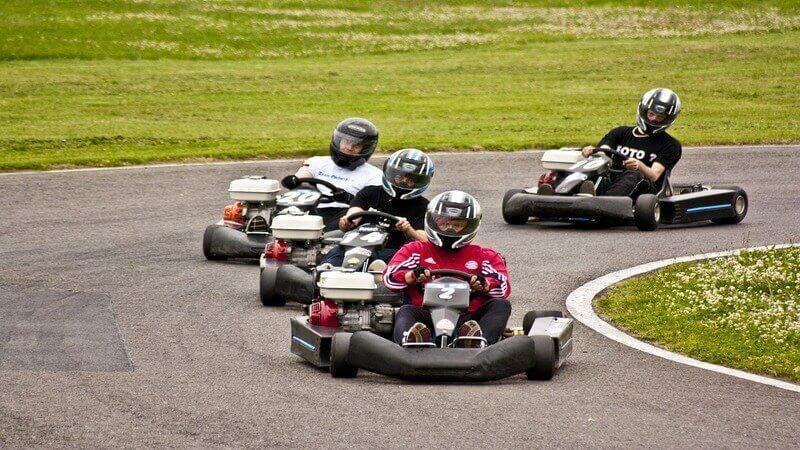 Image Source: Pixabay.com
If you love speed and if you enjoy driving, Go Karting would be the perfect adrenalin pumping activity for you. In Goa, you will find Go Karting tracks in Arpora village as well as Nuvem village.
Also read about the ultimate Mumbai to Goa Road Trip
6. Wakeboarding: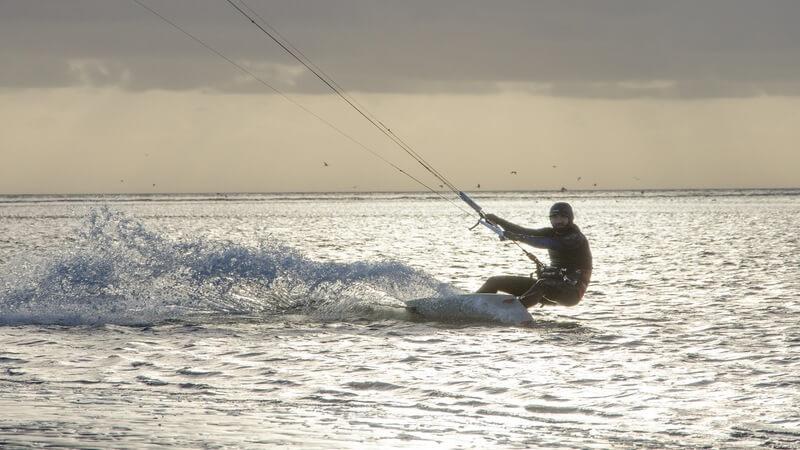 Image Source: Pexels.com
A water sport that is slowly gaining popularity in Goa is Wakeboarding. Similar to Water Skiing, in Wakeboarding, the rider rides on a single board which is tied to a speed boat! Glide through the emerald waters of Goa while undertaking this activity. Don't lose your balance though!
7. Paddleboarding: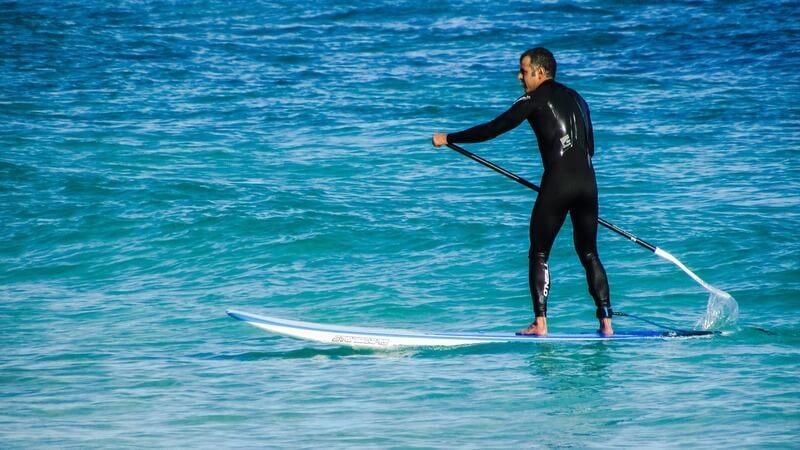 Image Source: Pixabay.com
Many people tend to compare paddleboarding to water surfing. Although a surf board is involved, the similarity ends there. In paddleboarding, one needs to stand or be on their knees on a board and paddle through the turbulent waves. Not as easy as it looks!
Also read about Bachelor Party Ideas in Goa
8. Knee Boarding: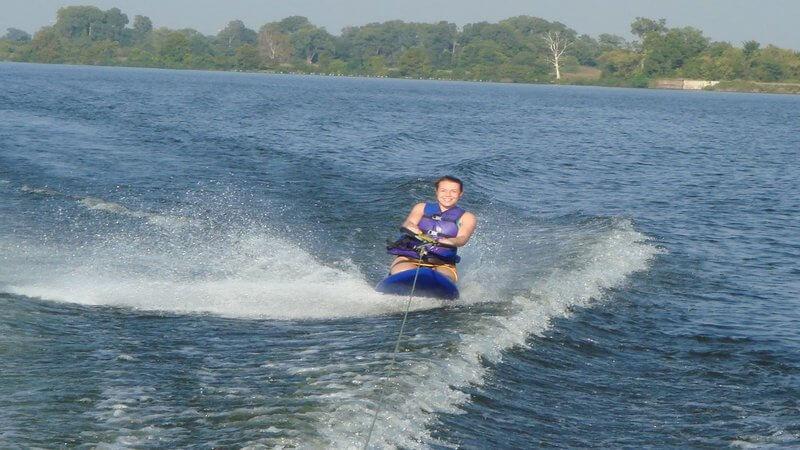 Image Source: Stephen Durham/flickr.com
A different version of Water Skiing and Wakeboarding, Knee Boarding is generally undertaken by adventure enthusiasts who want to step into the world of hard-hitting water sports. Plenty of agencies and tour operators in Goa have now started offering this amazing water activity.
9. Windsurfing: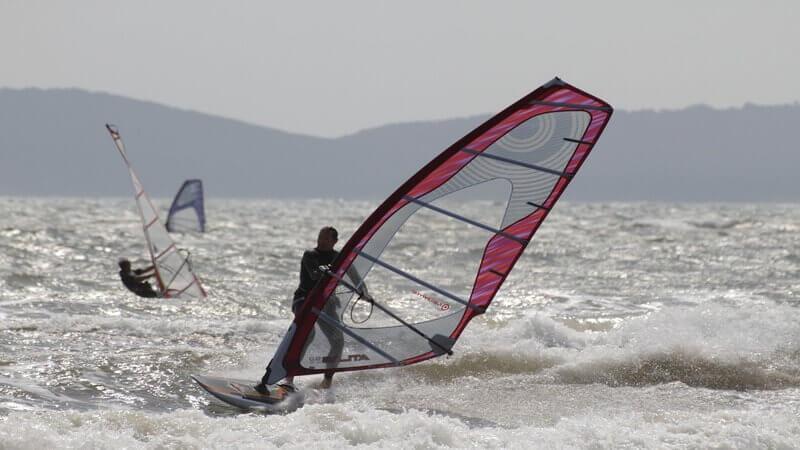 Image Source: Pixabay.com
An extremely popular water sport in Goa, windsurfing is one activity almost every visitor undertakes on their vacation, even if it's their first time in Goa! Performed on a windsurf board, the board has a sail attached to it that assists the windsurfer in picking up the winds and changing the directions accordingly. The rest of the sport depends on how good you are at pulling a balancing act!
10. White Water Rafting: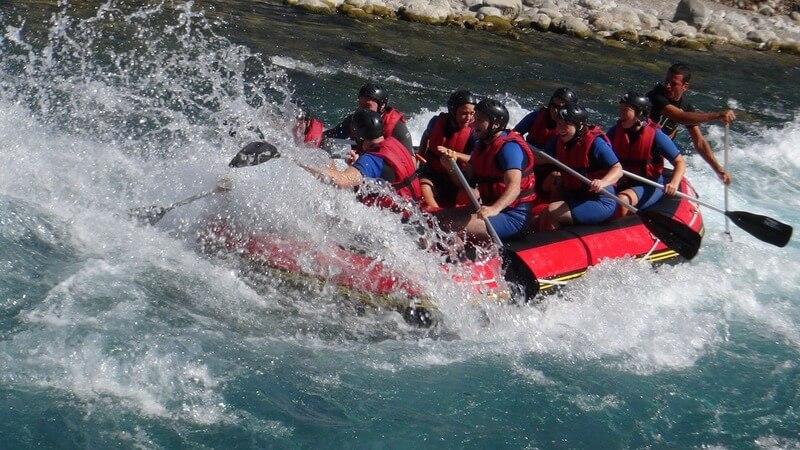 Image Source: Pixabay.com
In association with a popular water sports company, the Goa Tourism Development Corporation (GTDC) recently introduced Water Rafting in the lively waters of the Mhadei River. This activity is undertaken at the picturesque village of Ustem in Valpoi.
11. ATV Biking: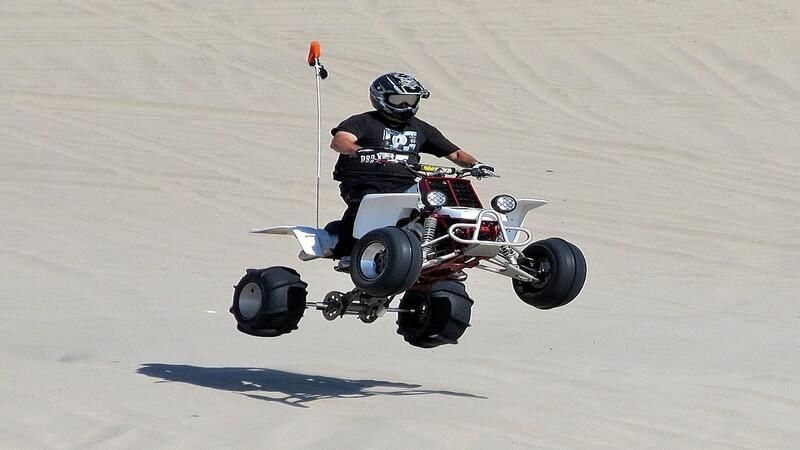 Image Source: Pixabay.com
Definitely an incredible adventure activity in Goa, All Terrain Vehicle biking or ATV biking is where adventure enthusiasts get to ride enormously powerful bikes in all the types of terrains. However, you need to be atleast 14 years old to participate in the ATV escapades. No terrain is off limits in this activity- be it mud, rocks, beach or even the forests of Goa.
All set to take up adventure sports in Goa? Do book your tours and activities using our newly launched Tours segment. Don't forget to use your discount coupon to get the best deals possible. Hope you have the time of your life in Goa!
You May Also Like: