Top 10 Adventure Sports in Thailand For Adrenaline Pumping
* Disclosure: This post may contain affiliate links, which means we may receive a commission if you click a link and book something (there is never any extra cost to you for using these links).
People frequent Thailand for its temples, amazing souvenirs, and well the famous massages. But wonder what makes people hit massage parlors often in Thailand? It's because they indulge in some kickass adventure sports. Thailand is filled with thrilling, adventurous activities that'll help you find your lost love for life.
Get ready to feel the adrenaline rush in your body by these top adventure sports in Thailand and give your muscles a rest in the end with a refreshing Thai Massage.
1. Waterfall Abseiling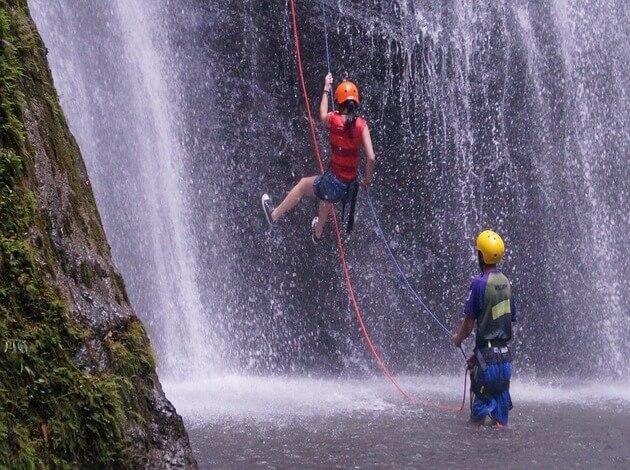 Image Source: Pixabay.com
Waterfalls are for admiring, clicking pictures, and to take a bath (if they are small). This is what I thought until I came to know about Waterfall Abseiling. Doi Inthanon, in the city of Chiang Mai, is where the adventure sport can be best experienced. Test your limits by descending against the strong force of the Wachiratarn waterfall as it comes thumping on your heart and cherish the victory forever.
2. Zip Lining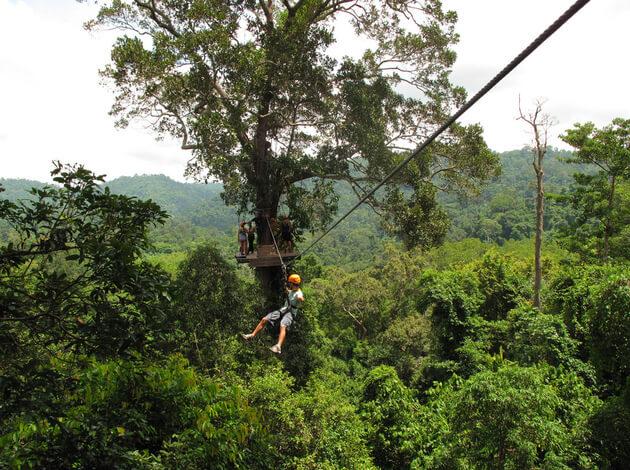 Image Source: Clark H/flickr.com
So the movie Tarzan got released and looked exciting on screen. But off-screen what's more exciting and tributing is to get to try this 'Tarzan-like' experience in Chiang Mai, Thailand. Suspended in between a fully entangled flora and fauna, Zip lining would give you an ariel view of the whole forest populated by trees. As the wild adventure picks up, you turn into the Tarzan himself but with clothes. How sad!
3. White River rafting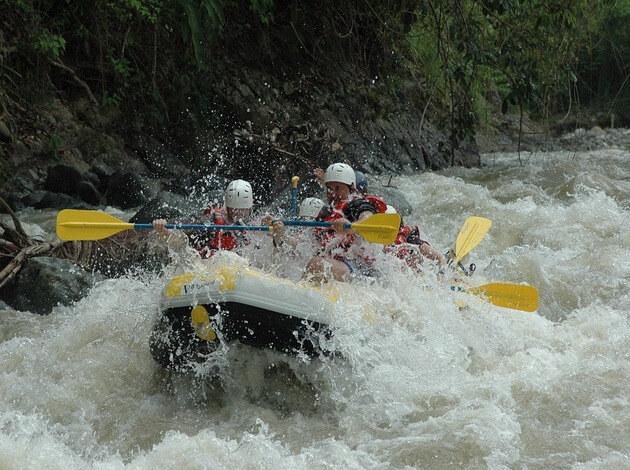 Image Source: Pixabay.com
Talking about team skills, how about proving it while you rush through the rapids of rocky landscapes amidst the forest in rubber rafts! An adventure sport which is familiar to many is rapidly getting popular in Thailand and there are plenty of companies offering you the best river rafting experience. With river rafting, explore Thailand through its rivers and let your story run wild like a river.
4. Skydiving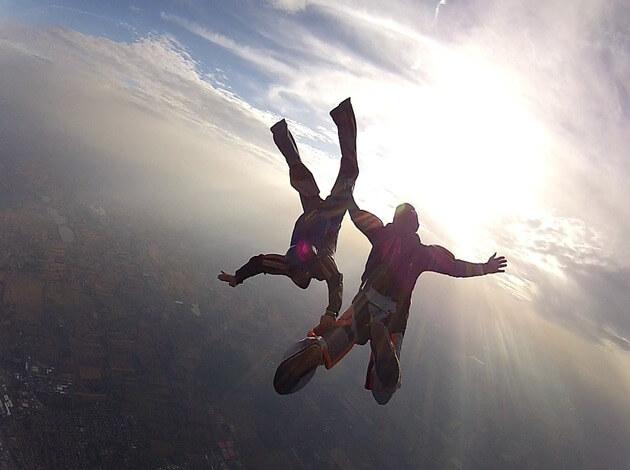 Image Source: Pixabay.com
Suit yourselves up there's a lot of skydiving to do. Taunted as one of the most scarily, adventurous sports, Skydiving can pump your hearts to the speed of a Ferrari within seconds. Plummet to the Earth while you gaze at the unparalleled view from up the sky and proclaim your love to Thailand, loud and clear.
Here are few things to know before you visit Thailand
5. Forest trekking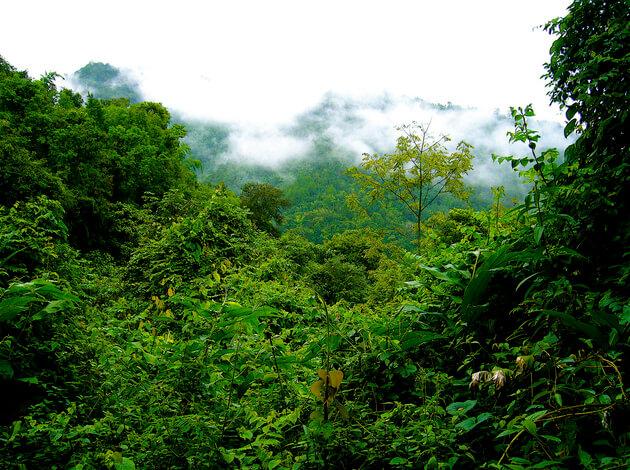 Image Source: Bfick/flickr.com
Let's go wild! Thailand is not all city and shopping. There is a totally different side to Thailand and what's a better way to explore it than trekking. Trek along the jungles trails of Thailand highlighted by rainforest trees and stay transfixed at the astonishing wild scenery.
6. Wakeboarding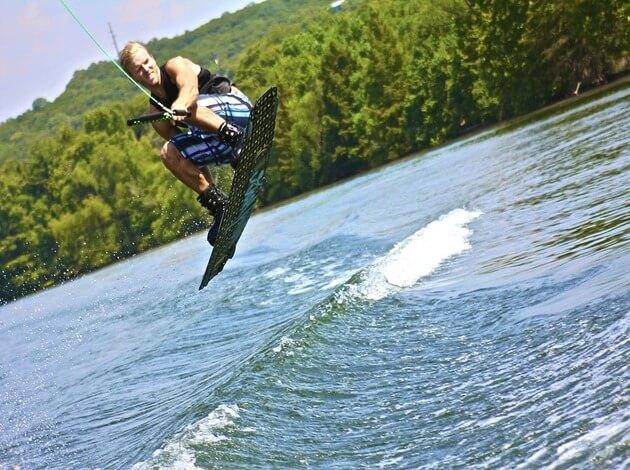 Image Source: Pixabay.com
Time for some acrobatics in water. With plenty of water sporting options in Thailand, you'll be spoilt for choices. Wakeboarding is one such water sports adventure that will give you the adrenaline kick. Grab on tight to the extended cable of the speeding boat and unleash your acrobatic skills in the water. The best place to try wakeboarding is in Bangkok, Thailand.
Recommended Itinerary for Bangkok : Bangkok Itinerary 5 Days
7. Rollerball Zorbing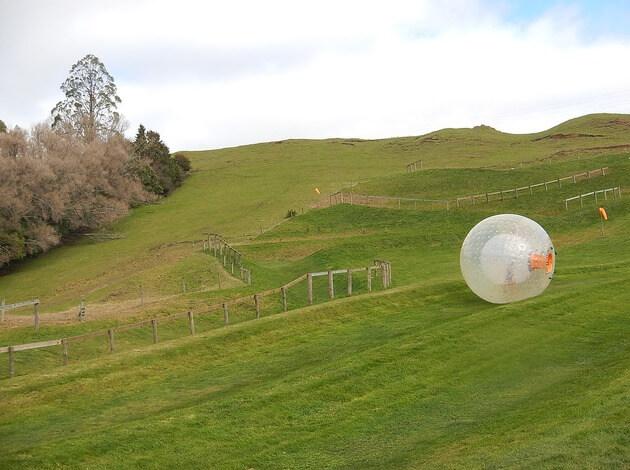 Image Source: Pixabay.com
Adventure with fun makes for a perfect day. Zorbing provides just that. Zorbing requires you to get inside a transparent, plastic ball called the orb and off you come rolling down the green, hilly slope. What's the fun in that, you ask? Get into the orb and we'll talk. Because this is exactly how you roll on an adventure in Thailand.
8. Mountain Biking
Image Source: Soozed/flickr.com
If you're a bike enthusiast, then this is definitely for you. Oh wait, this is just a bicycle! Then why is this biking? I guess, this has to do with the wheels. Nevertheless, Thailand is famous for its Mountain biking and most places in here offers you an amazing opportunity to experience the true wilderness of Thailand on wheels. From bike tours that are short as an hour to tours, that extend for days, get the best of Thailand through bikes, actually, cycles to be precise.
9. Sea Kayaking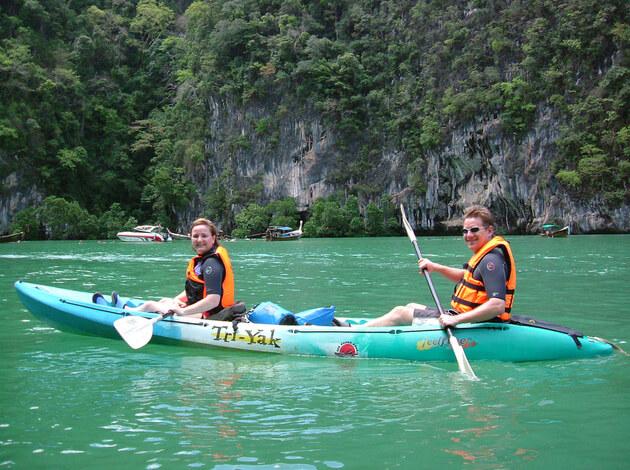 Image Source: Steve Cornish/flickr.com
Why should all the adventure activities have to be fast? Why not something slow but at the same time exciting and fascinating? Go Kayaking in Ao Nang, in the Krabi province of Thailand for a soothing, adventurous ride. Slowly paddle your canoe against the sea that glows with a turquoise hue and admire the beauty of the limestone cliffs marked with intricate caves.
Holistic experiences in Thailand one must have
10. Bungee jumping
Bungee jumping in Pattaya is a fairly popular sport. With the height of the jump as high as 60 metres, Bungee jumping will tickle your fear of heights for sure. Once you're done with Bungee jumping, don't forget to try 'The Human Slingshot' which is close by. In here, you get to become 'Angry birds' in the literal sense and accelerate close to 150kph with a force of 4G acting on you. How crazy can adventure in Thailand be!
There are so many different things to do in Thailand, that the country can keep your calenders occupied.