10 Affordable Bars In Bangalore
SAMEER KAPOOR
UPDATED Oct 25, 2018
119.5K Views
As they say, Bangalore is famous for three W's- wine, weather and beautiful and independent women. What can be a better way to enjoy Bangalore's weather than to spend those evenings at cool comfy bars? And if your drinks come at affordable prices- there can be nothing better than that! Let us look at 10 bars in Bangalore that are easily affordable by the vivacious crowd of the city:
1. B-hive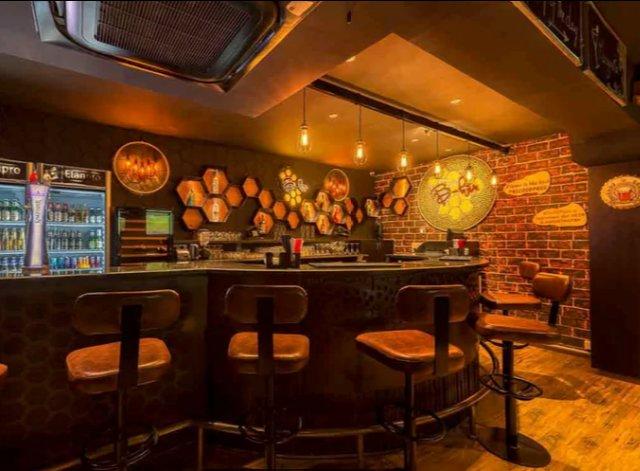 Image Source: zomato.com
Where: 43/A, 1st Main, Near Wipro Park, Jakkasandra Road, Koramangala 1st Block, Bangalore
Happy Hours: All Day every day 2+1 available on Hard Liquor & Cocktails
Cost for 2: Rs. 1200/-
Adorning classic bar décor with a snooker pool and a jukebox, B-Hive is one of the cheapest bars in Bangalore. The in-house DJ makes sure the music is thumping adding to the ambience. Cheap drinks and wide spread for munchies as well as main course makes it a perfect place for drinks & dinner.
Also Read : Top 15 Restaurants in Pune For Yummy Food Under 200 Rupees
2. Downtown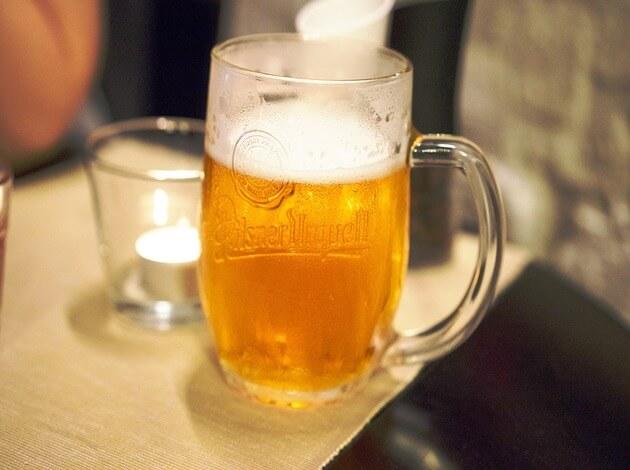 Image Source: pixabay.com
Where: Residency Plaza, 41 & 42, Residency Road, Bangalore
Happy Hours: 10:00am to 6:00pm
Cost for 2: Rs. 800/-
Downtown offers you simple pleasures of raising your toasts with your friends! Simple yet satisfying, this bar also serves finger licking good food making it one of the must try places to eat in Bangalore.
3. Easy Tiger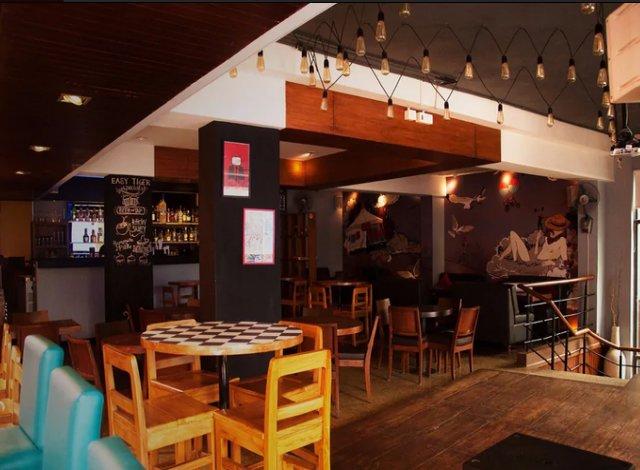 Image Source: Zomato.com
Where: 1/A, Church Street, Bangalore
Cost for 2: Rs. 1100/-
Classic wooden furniture with high seating as well as formal tables, Easy Tiger is a perfect place to beat the post-work blues. Munch of some chicken popcorn, listening to the music as you wash down cheap drinks! Don't forget to try the Ginger Ale!
4.

Hoppipolla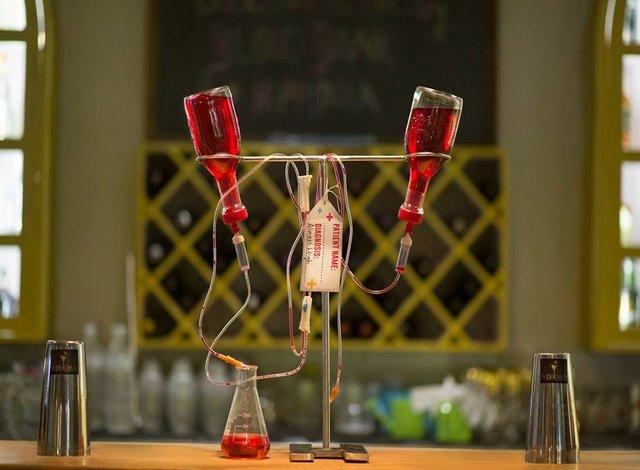 Image Source - Hoppippola/Facebook
Where: 4032, Terrace Mainland China Building, HAL 2nd Stage, Off 100 Feet Road, Indiranagar, Bangalore
Happy Hours: Monday to Friday 4:00 pm to 8:00 pm
Cost for 2: 1300/-
Hoppippola is a go-to place for casual drinks with friends or even a date. Its laid-back décor in white with an occasional splash colour and subtle music creates a perfect ambience, no matter what time of the day or night you wish to drop in. Slurp on some excellent booze as you get your hands dirty munching on cheesy-chiliato, a specialty!
5. Purple Haze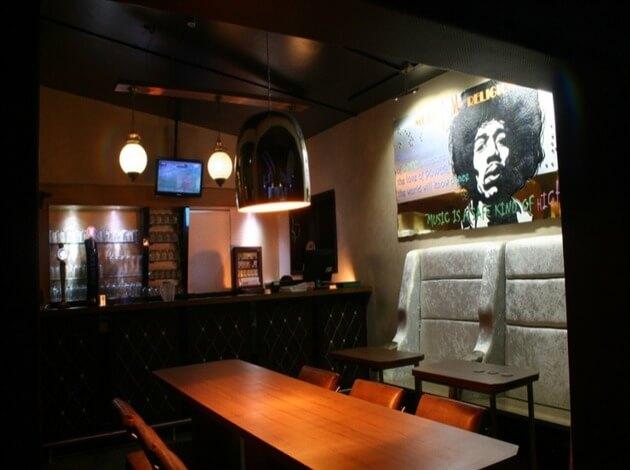 Image Source: zomato.com
Where: 65, Jyothi Nivas College Road, 5th Block, Koramangala, Bangalore
Happy Hours: 11:00am too 11:00pm(Mon-Thu)
Cost for 2: Rs. 1600/-
Hippies rejoice! The ambience is smart and they have the right kind of food to go with your drink. Bars, cafes, restaurant, here's an ultimate guide to the tourist places near Bangalore
6. Pecos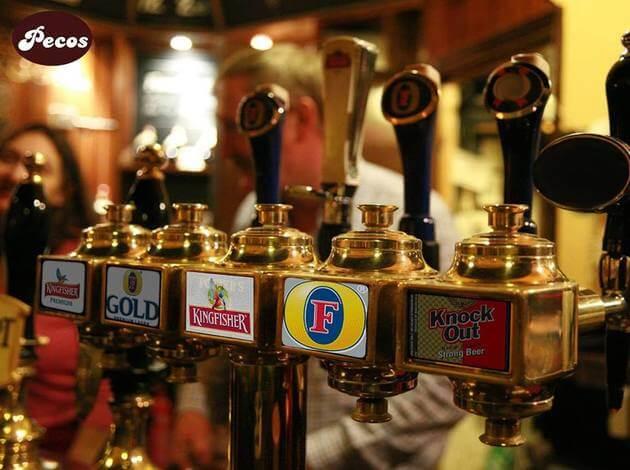 Image Source: PecosPubs/Facebook
Where: 189, Opposite Metro Shoes, Brigade Road, Bangalore
Happy Hours: 2:00pm 7:00pm
Cost for 2: 900/-
Spread across three floors in Brigade Road, this is one place that draws people time and time again. Serving their famous beer along with non vegetarian food, this place is the oldest bar in town and also the most happening.
Must Read: Best 24 Hour Restaurants in Bangalore
7. 13th Floor Bar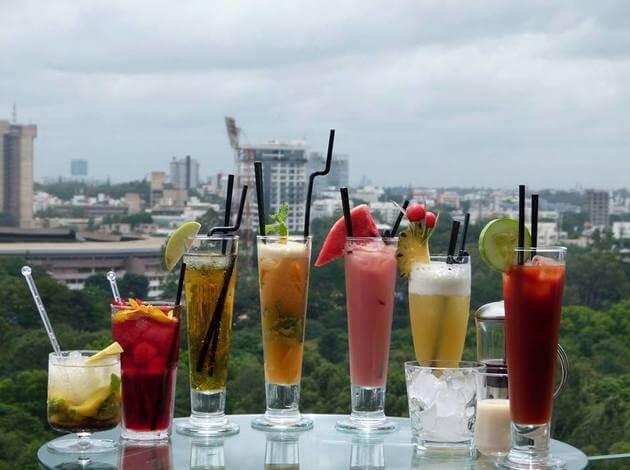 Image Source: the13thfloorbangalore/Facebook
Where: 84, Barton Centre, MG Road, Bangalore 560001
Happy Hours: 5:00pm - 7:00pm
Cost for 2: Rs. 2000/-
Have your drinks on the rooftop, with a gorgeous view of the city skyline. A trendy and sophisticated joint, that draws much of its attention due to its location.
8. Watsons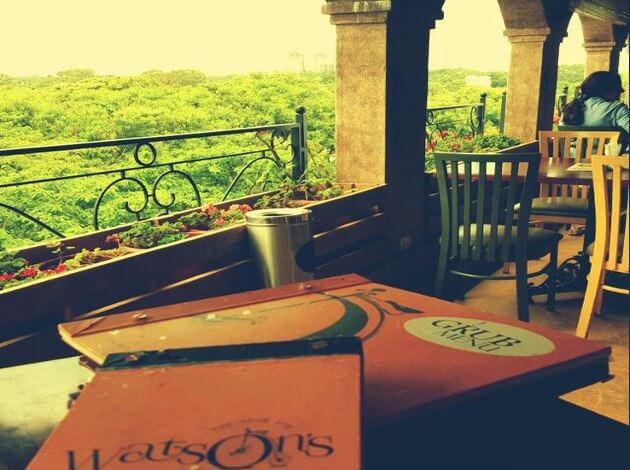 Image Source: zomato.com
Where: Skywalk, 4th Floor, Near Body Craft, Assaye Road, Ulsoor, Bangalore
Cost for 2: 1200/-
Claiming to serve you with fun and drinks, Watsons is a favourite haunt of young people in town. They also serve good north Indian food too!
Further Read: Best Mexican Restaurants In Bangalore
9. Guzzlers Inn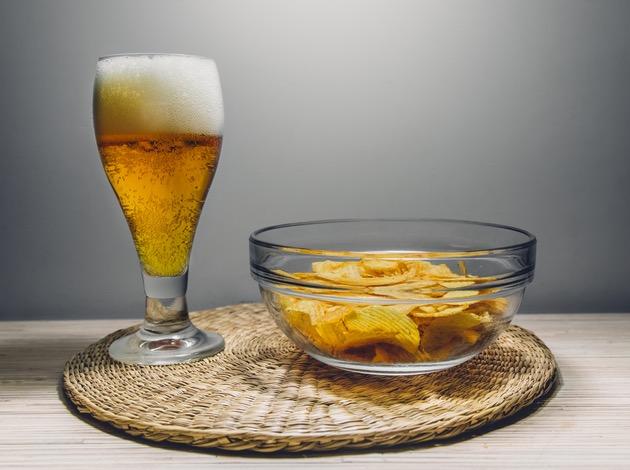 Where: 48, Resthouse Road, Off Brigade Road, Brigade Road, Bangalore
Happy Hours: 11 pm to 6 pm
Cost for 2: Rs. 1000/-
Walk into Guzzler's Inn located on the street that was once the most happening spots in Bangalore and you'll get an instant old-school feeling. Vintage décor and classic country music create an atmosphere that will transfer you back in time, when Guzzler's was the most popular bar in the city. Order beer on tap and relish it with classic Indian bar food comprising of North Indian and Chinese menu!
10. Gilly's Restobar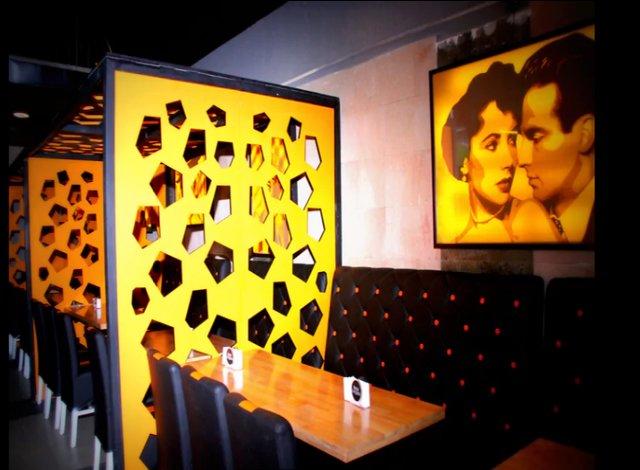 Image Source: zomato.com
Address: 91, Jyothi Nivas College Road, Koramangala 5th Block, Bangalore
Happy Hours: 12 pm to 6 pm
Cost for 2: Rs. 1200/-
Quirky décor with huge posters and warm lighting is the first thing that will strike you as you enter. Try the variety of cocktails and Sangria along with classic finger food like cheesy nachos and chilly chicken. Metallic and Rock music plays in the background complimenting the vibe of the place!
So which of these bars would you like to visit to satiate your beer cravings?
You may also like to read: