All-inclusive Honeymoon Resorts That Spell Luxury
UPDATED Sep 06, 2018
7.8K Views
Coming with its share of frenzy, harmony, and ardent zeal, a wedding is no less of a bewildering hysteria! Amidst all these bitter-sweet moments, if there is one thing a bride and groom look forward to, it is the honeymoon. The much-needed respite that a couple certainly requires.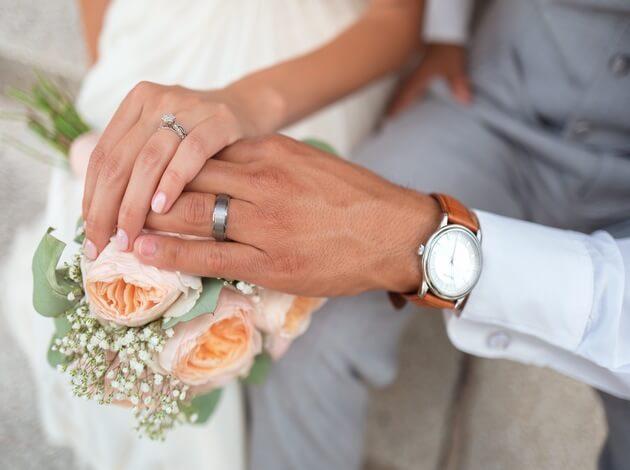 Image source
Realizing this, the hospitality industry today is leaving no stone unturned for an experience a couple can cherish for their lives. With even couples ready to squander like never before, a honeymoon is much more than merely 'a holiday spent together by a newly-married couple'. To amplify this further, all-inclusive honeymoon resorts across the world are leaving couples spoilt for choice, and how! From French champagne to scuba diving lessons, these resorts are the epitome of luxury, class, and comfort, and some of them are even all inclusive honeymoon resorts adults-only! Going out of their way, to serve you the best, these all-inclusive honeymoon resorts will utterly intensify your honeymoon pleasure!
Spread across buzzing
honeymoon destinations
of the Caribbean, Polynesia, Greece and the likes, these all-inclusive honeymoon resorts celebrate nature, wellness and gastronomy like never before, for that sensual postnuptial getaway.
1. Four Seasons Resort Maui, Hawaii - Tranquil forfeit

Image source
Quaint towns, artist communities and glistening beaches bespeckle this Hawaiian island. There is so much more to Maui than the sacred Iao Valley and sunset on Haleakala, like grabbing a pastry from a Wailuku bakery or a farm lunch at Lahaina! Maui has consecutively won the "Best Island".
Why pick this all-inclusive honeymoon resort?
Set against a demurring backdrop of the Haleakala peak, Four Seasons Resort Maui boasts of the region's largest luxury resort suites. Surrender to the tranquility as you indulge in the resort's services amidst verdant tropical gardens. And those having a thing for bathrooms, this resort also has the island's largest hotel bathrooms!
Romantic things to do here:
Home to three of the top-rated Maui's restaurants, three salt water pools, three golf courses, two tennis courts, snorkeling at Wailea point, savor a bespoke romantic dinner at the beach, indulge in the couples' instructional massage (a must-have, after all the action!), paddleboard across the coastline, an acoustic retreat of bamboo forest hike, and a lazy lazy breakfast in bed!
Check Availability
2. Jade Mountain Resort, St. Lucia - Unadulterated luxury

Image source
A sovereign island country in the Caribbean, St. Lucia is a beautiful mélange of gushing waterfalls, crimson sunsets, breathtaking panoramic views, and an authentic culture laid out on a palm-fringed landscape amidst untouched rainforests.
Why pick this all-inclusive honeymoon resort?
As if St. Lucia was not a reason enough, to picture warm cuddles with the spouse, sipping on some French champagne, Jade Mountain Resort will add the obliging extravagance. Along with the basic facilities of airport pick-and-drop, all meals and drinks, what sets this resort apart is the mighty impressive provisions.
Romantic things to do here:
Fancy a diamond mineral bath or sailing on the skippered resort yacht Searenity? This is the place to book! Guided tours of the Volcano and the Sulphur Spring, escorted walk of the Old French Colonial Plantation, guided boat snorkel trip, a resort scuba diving course, a one-hour Swedish Massage per person; half-day Jungle Biking in Anse Mamin Valley are some more of the many provisions here.
3. Le Sport The Body Holiday, St Lucia - Bespoke wellness

Image source
Clearly, we can't get enough of this Caribbean gem and so we have for you one more all-inclusive resort from the West Indies island of St. Lucia!
Why pick this all-inclusive honeymoon resort?
This Caribbean honeymoon all-inclusive is set on the northwest tip of the island and offers some amazing bespoke wellness, culinary and rejuvenating activities.
Romantic things to do here:
Making two love-struck souls feel like they are the two on the island, Le Sport The Body Holiday offers luxury at its epitome. A private helicopter ride to the resort, creme de la creme
honeymoon suites
, the classic romantic dinner on the beach, romantic sunset cruises and blissful massage and body treatments for the couple venturing their new journey of happily ever after.
Check Availability
4. Sandals Royal Bahamian Spa Resort & Offshore Island, Bahamas

Image source
Making Bahamas a quintessential honeymoon hotspot are its 700 islands with sparkling waters, the world's third largest barrier reef, warm hospitality and the effervescent Bahamian culture. And of course, the exhilarating night culture cannot go unmentioned.
Why pick this all-inclusive honeymoon resort?
The Sandals Royal Bahamian is a sophisticated European resort having an offshore island of its own, presenting the best of Bahamas to you. The exclusive offshore island with two cove beaches is the perfect spot to enjoy unlimited scuba diving and land and water sports. This one has also been consistently mentioned in all major honeymoon packages in USA.
Romantic things to do here:
Here, you can experience true royal heritage, suites running parallel to the river-pool for you to jump out as and when you feel like, 10 restaurants serving the best of the best of fine dining experiences, your very own private butler at sophisticated oceanside accommodations, a taste of England at the Cricketers Pub where you can sip some beer with a side of fish n' chips or the Shepard's Pie, and rejuvenating treatments at the bliss-inducing award-winning Red Lane Spa.
5. Arenal Nayara Hotel & Gardens, Costa Rica

Image source
Home to one of the world's most active volcanoes, San Carlos (canton) in Costa Rica is a rich yielding canton of exotic fruits and dairy. Don't be surprised if a trail you are on, takes you to a waterfall or a misty crater lake. Deserted beaches and jungles with the gorgeous tropical climate, make San Carlos as good as what heaven might be like.
Why pick this all-inclusive honeymoon resort?
One of the secret resorts of Costa Rica, Arenal Nayara Hotel & Gardens is concealed in the profuse vegetation of the Arenal Volcano National Park, Nayara. Abscond in luxury with your partner, as you enjoy their personalized services and signature "Pura Vida" hospitality.
Romantic things to do here:
Have your own very private outdoor deck overlooking the volcano, or enjoy the tranquility of plush villas, and the hot springs mineral waters of an outdoor Jacuzzi will just steam things up more. A blend of some really good activities, like the Arenal volcano walk, Cao Negro wildlife refuge by canoe, kayaks or by motor boat, followed by some rejuvenating ones like a 70-minute Couples Hot Stones Massage, private romantic dinner, and the very exquisite class of 'Learn To Massage Your Partner'!
6. Hotel Sandals Royal Plantation, Jamaica - Caribbean adventure

Image source
The island of One Love, Jamaica is postcard perfect country! Ocho Rios, a sleepy fishing village, that started attracting tourists after from the mid-1980s. A great international dining scene, nightlife blending two prospects the karaoke style and the dancing pub style.
Why pick this all-inclusive honeymoon resort?
Sandals certainly understand luxury and so we have yet another all-inclusive resorts from this chain. The Hotel Sandals Royal Plantation is particularly special because it is Sandals Only All-Butler Boutique Resort! With privacy of utmost importance, this couples resort is as intimate as it could get, with just 74 ocean view suites rightly tucked into a magnificent coral bluff. Taking exquisiteness, a notch further is the Jamaica's only champagne and caviar bar in here.
Romantic things to do here:
Unlimited scuba diving, yoga with your lover is a great idea too, or get scoring with Tennis, Local Tours in Ocho Rios, and Caribbean Adventure Tours are perfect to explore around with the spouse. Or just laze around in your Oceanfront villa! This is your vacation !
7. One&Only Palmilla, Mexico - Dance by water 'neath the Mexican sky

Image source
Stippling adobe houses, towered by jacaranda trees, San José del Cabo is the milder counterpart of the wild Cabo San Lucas. An amazing food scene, consisting of old homes converted into stylish restaurants by dexterous entrepreneurs, thumping nightlife balanced with serene beaches, this place is certainly an idealistic retreat for those seeking something unconventional.
Why pick this all-inclusive honeymoon resort?
With idyllic views that inspire the soul, One&Only Palmilla is a spellbinding oasis of the Cortez sea. Get lost in the serenity offering endless panoramas of the sea and sky, swathed in the Mexican reverence.
Romantic things to do here:
You ought to make some mighty fond memories as you indulge in the Mexico's most celebrated destination spa and wellness retreat. Enjoy unmatched privacy at the ocean-front accommodations with plunge pools and indulgent suites, and unsurpassed culinary experiences at the many restaurants of the resort!
Check Availability
8. Laucala Island Resort, Fiji - Alfresco dinner

Image source
A sun-kissed archipelago consisting of 300 twinkling islands, Fiji is perfect for couples to unwind as they live an experience of a lifetime. One of the warmest and welcoming hospitality you will ever find elsewhere. A favorite all-inclusive honeymoon packages USA, this resort has an upper-hand over other local resorts.
Why pick this all-inclusive honeymoon resort?
25 glamorous villas adapting traditional Fijian dwellings while offering supreme exclusivity and privacy in dramatic and extremely diverse locations is reason enough to choose this property.
Romantic things to do here:
Dragon sailboats, traditional Fijian outriggers, ideal for sunset cruises or archipelago discovery, taking a plunge to discover the rich marine life. Just doing nothing or should we say everything at the Overwater villas set above an emerald-green lagoon, or simply strolling holding your partner's hand at this airy replica of a colonial mansion, followed by an alfresco dinner will be perfect.
9. St. Regis Bora Bora Resort, Bora Bora - Flawless signature services

Image source
Won't be an exaggeration to say that the mesmerizing white beaches, pristine turquoise waters, warm sunny weather, warmer locals, paint the dreamy reality of Bora Bora. Not very surprising, why you will find some of the best all-inclusive honeymoon deals here.
Why pick this all-inclusive honeymoon resort?
Sprawling across 44 acres, The St. Regis Bora Bora Resort offers unparalleled exclusive island accommodations in the region. Their flawless signature service, is another topic altogether! Their partnership with Honeymoon Wishes only makes your escapade here, even better.
Romantic things to do here:
Private excursions to the crystal clear lagoons, couple massages watching the golden sunsets, and supremely romantic dining, make for an exquisite balance of sun-kissed activities and rich cultural and historical experiences. Some super water sports, personal watercraft, yoga classes and venturing the surroundings on a rented scooter/bicycle will only strengthen your bond.
10. Sandals Grande Antigua Resort & Spa - Chic sophistication

Image source
Indeed, the Caribbean crown is full of little gems and Antigua is one of them. Warm, steady winds, numerous harbors, and an unbroken wall of coral reef, is what you can picture this former British Colony as.
Why pick this all-inclusive honeymoon resort?
Voted as 'World's Most Romantic Resort' time and again, Sandals Grande Antigua Resort & Spa knows how to make fond memories out of your honeymoon. Located on Antigua's best and most famous beach, Dickenson Bay this resort is your opportunity to explore the Caribbean Grove. Chic sophistication unfolds European grandeur from the hillside to villas-by-the-sea at the Six-Star, all-suite Mediterranean Village.
Romantic things to do here:
This all-inclusive resorts gives you the chance to go for an unlimited scuba diving session, swim, sail, snorkel, or just relax by the pool, get a yoga/Pilates class with the lover, or hit the court for a game of tennis! The 5-star global gourmet and some fabulous rejuvenating treatments at the world-class spa must not be missed too!
Sure, we have got you spoilt for choice, but these all-inclusive honeymoon resorts have vowed to spoil you and your partner even further. We say, Indulge!