Must-Have Travel Accessories To Make Journeys Easier
* Disclosure: This post may contain affiliate links, which means we may receive a commission if you click a link and book something (there is never any extra cost to you for using these links).
Gone are the days when travel was limited to weekend-long family outings or honeymoons! For the millennials, travel is not a luxury anymore. It's a necessity! More and more people are embarking on journeys that hit the conventional idea of travelling. Predictable travel packages with hurrying tour guides are a passé. Today, travel is more experiential where travellers want to be exposed to the exotic, gear up for local experiences and step out of their comfort zones.
For such travel that is not just confined to plush hotel rooms with all the amenities or to private transfers with a driver-aka-guide-aka-porter, here's a list of travel must-haves that will make your journey easier. Affordable and worth-their-price, these travel accessories are a must-have if you plan for a solo travel or a backpacking trip.
1. Packing Cubes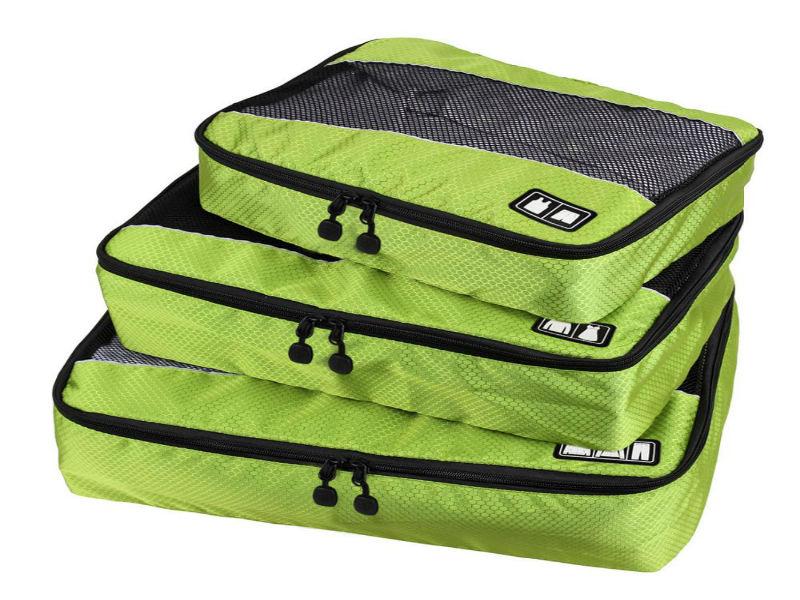 Image source: aliexpress.com
My personal favourite, packing cubes are the best way to organise your luggage, optimizing the space in the best way. These flexible mesh bags come with a zipper and are perfect to pack a set of clothes and accessories without losing out on space in your suitcase. You can pack your individual outfits in a separate cube and take it out one-by-one without disturbing the other items in your luggage.
For families, each cube can have items that belong to one person, keeping it easy to locate, unload and repack. Packing cubes are available in different sizes that can fit clothes, accessories, toiletries and gadgets.
Excellent travel accessory if you want to travel just with your carry-on, packing cubes also help keep your clothes fresh making it great for long-term travel. Easily available online, these packing cubes are a good investment.
Prices starting from: 15 USD for a set.
2. Anti-theft Backpack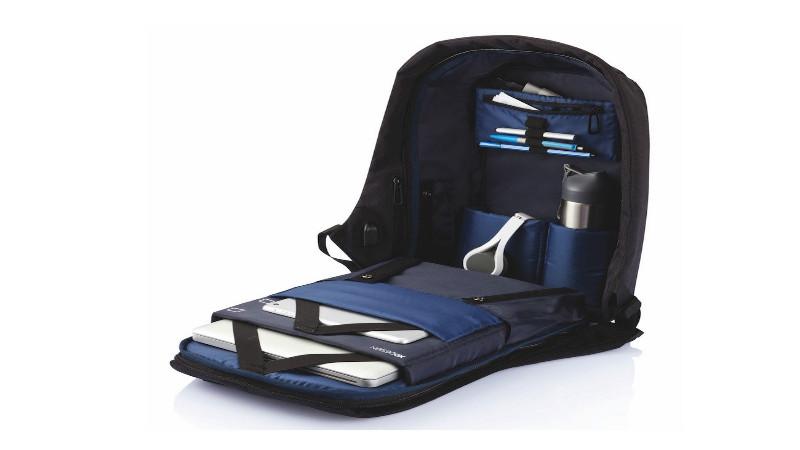 Image Source: amazon.com
This one is a revolutionary product for backpackers! It's not just a backpack with perfectly cushioned, breathable back, is light-weight and has ample storage; it's so much more. The biggest attribute of this backpack is its anti-theft feature. The zippers of the bag are designed in a way that no one can locate it easily and open it without making the wearer of the backpack aware. Hidden pockets to divide cash, cut-proof, water-proof fabric and design to balance the weight make it THE thing for backpackers!
Some of these backpacks also come with a USB charger for your phone, isn't that cool!
Prices starting from: 28 USD
What's stopping you from travel?
Ditch the mundane! Hit the road with your dream travel itinerary. Start Planning today!
3. Foldable Duffle-bag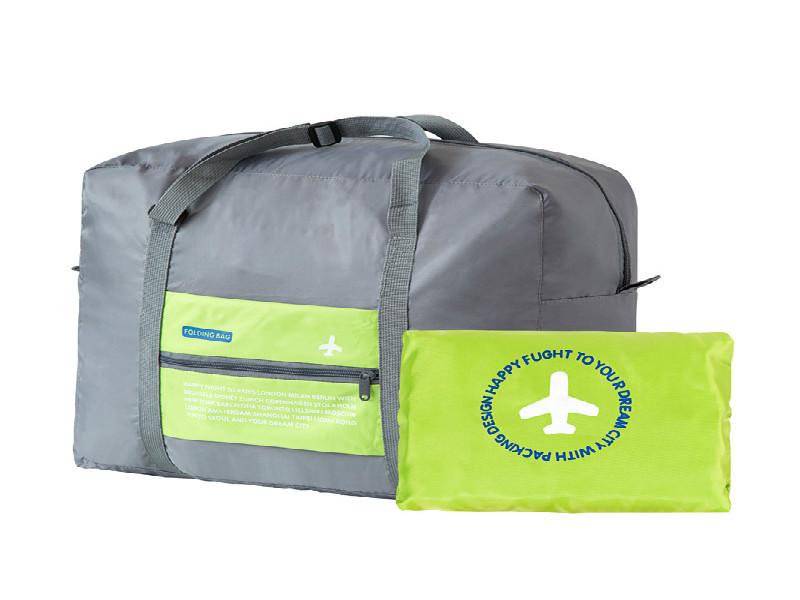 Image Source: aliexpress.com
This one comes extremely handy for all those who pack one suitcase and return home with two or vice-a-versa! If you love shopping on your travel, you perhaps end up buying a bag on your destination to stuff all the shopping into. There are few travellers who pack snacks and food items (which is a great way to save money on travel) into a bag that becomes empty midway on the journey.
Skip the last-minute bag shopping on your destination or the dragging empty-bag everywhere ritual! Buy a duffle bag that comfortably folds into a pocket. Available in waterproof, wear-proof strong material that can take a lot of weight; these bags fold up in a zippered pocket that can fit into any small corner of your handbag.
Prices starting from: 10 USD
4. Compact Travel Torch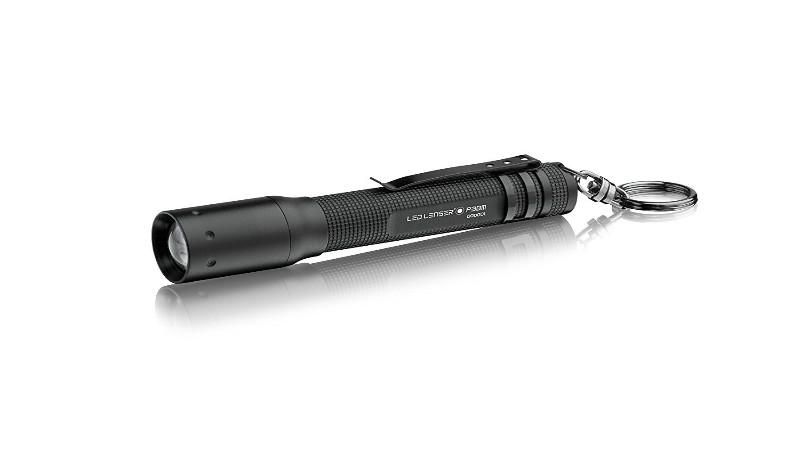 Image Source: amazon.com
This multi-function light is great for hiking and camping trips. Fitted with LED light with a range of around 600 feet, this compact travel torch generally comes with adjustable brightness feature that helps you to customize the light as per your need. The best part about this heavy-duty torch is its compact design that can easily fit into the sides of your backpack. A handy buy if you are into camping and hiking.
Prices starting from: 10 USD
5. Square-shaped Water Bottle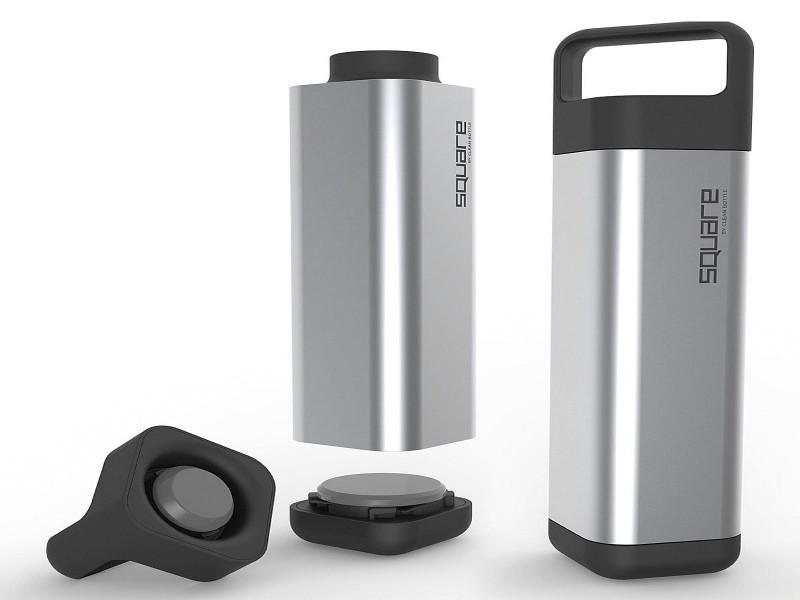 Image Source: amazon.com
Yes, it's a water bottle, but the reason it makes to this list is its unique shape. A square water-bottle saves so much space in your backpack, you'll thank us later. Most of the European countries have perfectly safe-to-drink tap-water that you can drink using a refillable bottle and this is where this space-saving square water bottle comes into the picture. Available online on selected websites, the square handle of the bottle makes it convenient to carry around. Or if you'd like a flask that can keep drinks both hot and cold, you might want to consider buying a thermos flask. They can keep drinks hot or cold for a whole day and come in a variety of sizes, find the
best thermos flasks here
to review.
Try buying one that opens on both ends, making it easier to clean!
Prices starting from: 15 USD
6. Water Purifying Tube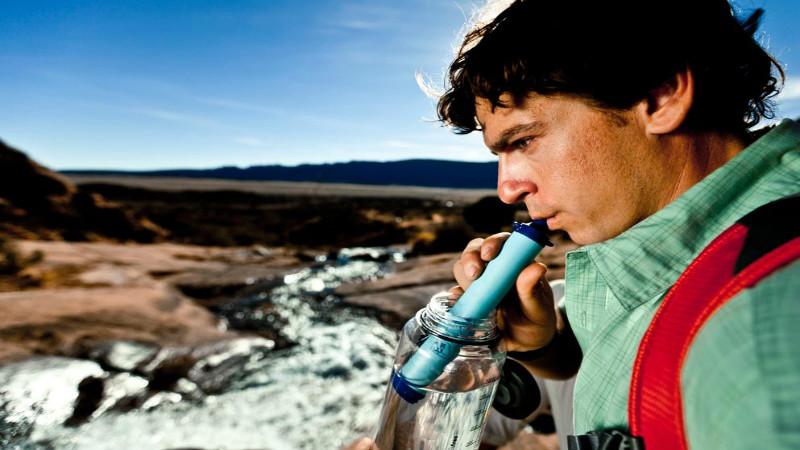 Image Source: amazon.com
Buying water on your travel is one of the most easily avoidable expenses. While you can refill your bottle (suggested above) with drinking water from time to time, not all tap waters are safe to drink. If you are travelling to a place where you are not sure about the water-quality, you can purchase this tube and insert it into your water bottle/glass.
Eliminating waterborne bacteria, this tube makes your water safe to drink. Get a tube that doubles up as a straw and you can use it to drink water directly from a stream. Perfect for campers & hikers!
Prices starting from: 20 USD
7. Solar-powered Lantern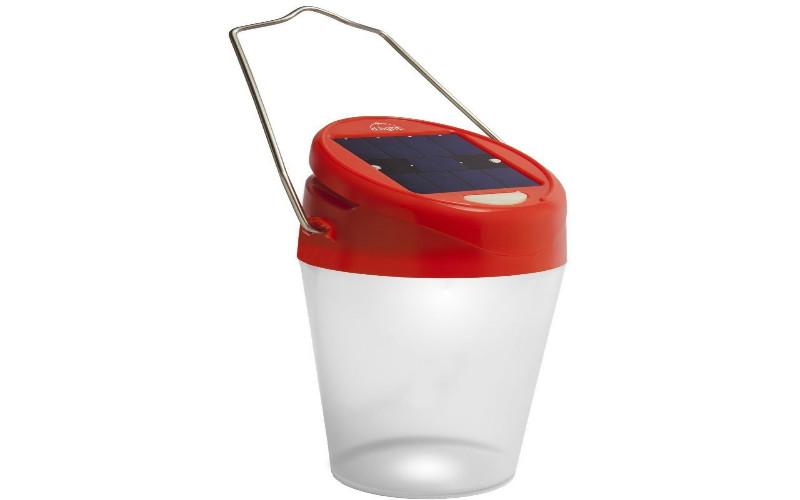 Image Source: amazon.com
Perfect for camping and overnight hiking trips! A Solar powered light is one of the best investments if you go for trips often. No worries about the batteries running out on a camping trip since it is charged by solar energy and can usually go up to 8 hours with a single charge. A great way to light up your tent and also useful for reading in a dorm or on the journey!
Prices starting from: 18 USD
8. All-weather Blanket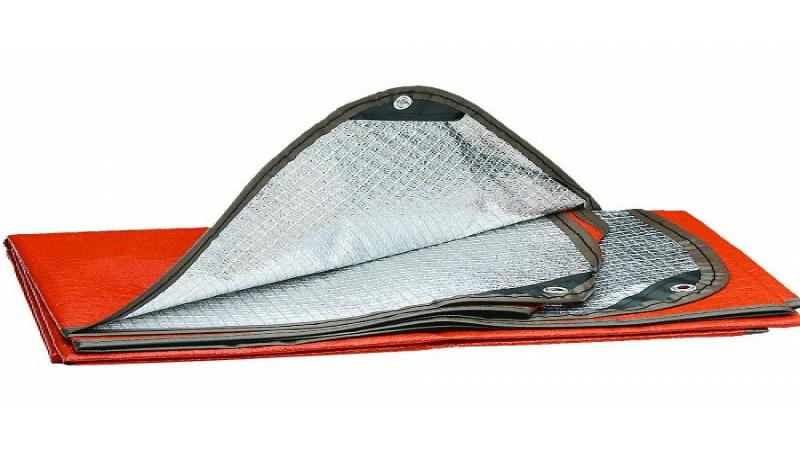 Image Source: ebay.in
Another invention that will make your camping and hiking easier, All-weather blanket is a must-have even if you want to for an occasional stargazing trip. Light-weight, crease-free, tear-resistant all-weather blankets are a great way to survive cold without adding huge weight to your luggage. Also coming with a hoodie, these blankets have Tarpon one side (making it water-resistant) and body heat retaining material on the other. Ideal for using ground-cover as well!
Prices starting from: 20 USD
9. Toiletry Bag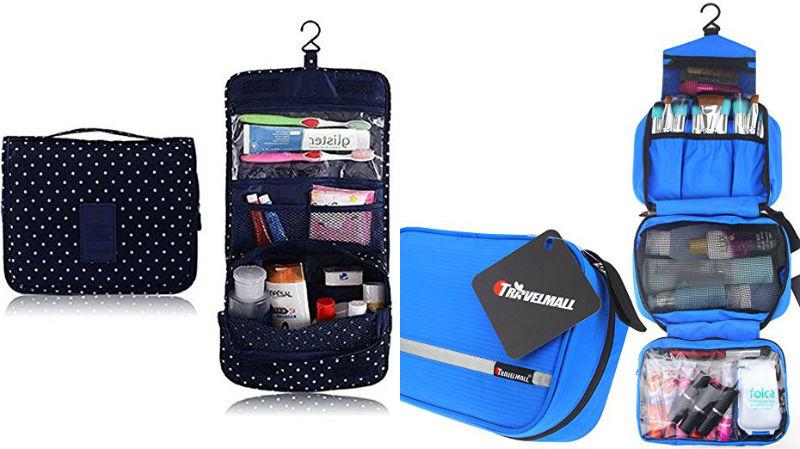 Image Source: amazon.com
Bursting shampoos bottles, exploding lotions, and broken make-up; who wants that on a trip! A space-saving and useful travel accessory like a toiletry bag can help you out. Having multiple compartments with a clear cover, this bag folds into a small pouch that can easily fit into your carry-on. Coming with a hook that can be hung on the toilet door, this toiletry bag makes sure you have all your toiletries and makeup in place.
Prices starting from: 12 USD
10. Gadget Organiser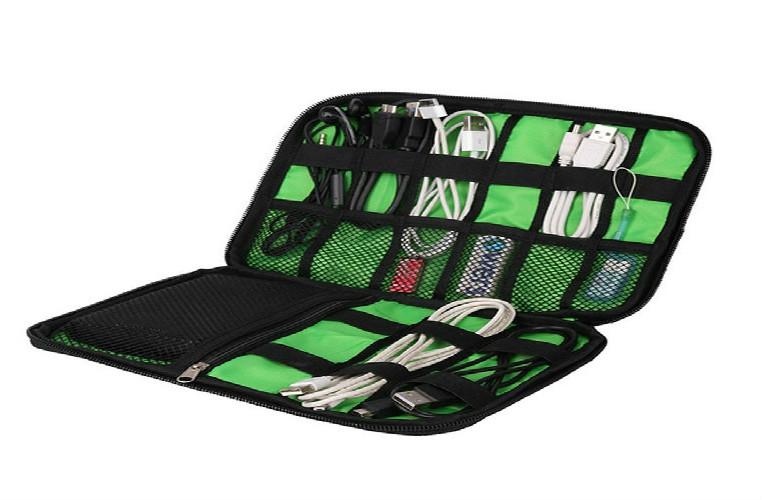 Image Source: aliexpress.com
Unless you are going for a digital detox, you ought to have many travel gadgets in your luggage. Mobile phone chargers, Hard drives, USB cables, headphones, camera charger, extra batteries, power bank, SD cards, and adapters; the list goes on!
Organize your gadgets with a gadget organizer that comes with separate meshed compartments to fit each gadget perfectly. Foldable into a small pouch, it is one of the best buys for organizing your luggage.
Prices starting from: 10 USD
11. Travel Neck Pillow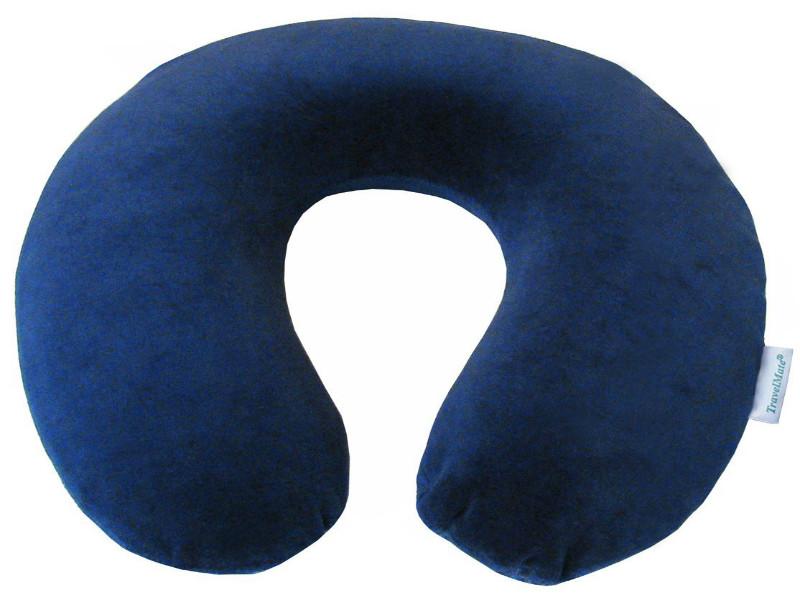 Image Source: amazon.com
No surprises here! One of the most essential travel accessories, especially for long journeys, a travel neck pillow is your secret to sleeping on the journey! Comfortably taking the shape of your neck, these pillows are a must-buy for international travel. Make sure you buy the right kind, that is a microbead one instead of a foam one for more comfort.
Prices starting from: 5 USD
12. Microfiber Towel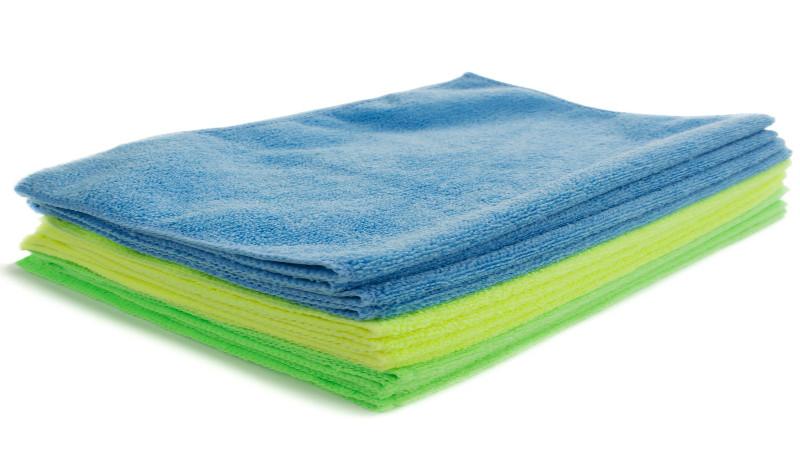 Image Source: amazon.com
Wet towels are heavy, a mess to carry and almost impossible to dry if you are constantly on a move. Opt for lightweight, quick-dry, microfiber towels instead! These are not only light-weight but are made from high-absorbent material for better wiping and easy drying! They are easy to fold and don't take up a lot of space in your luggage.
Make sure you buy the right size and check the durability and antibacterial properties of the towel.
Prices starting from: 9 USD
13. Sleeping Bag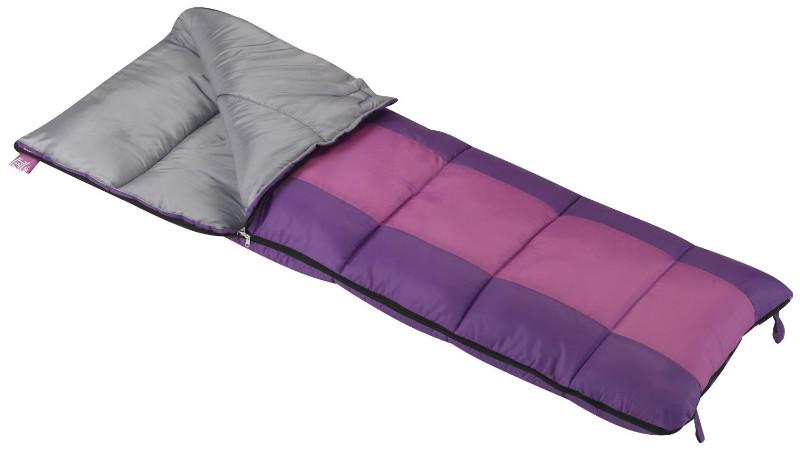 Image Source: amazon.com
A must-have for any camping trip, a sleeping bag is a handy travel accessory that can be used at multiple instances on your travel. While it is extremely useful while camping, a sleeping bag can also come in handy if you have a long-haul flight.
Choose one with good durability and suitable for all weather and foldable into a duffle for easy moving!
Prices starting from: 25 USD
14. Camping Cookware & Stoves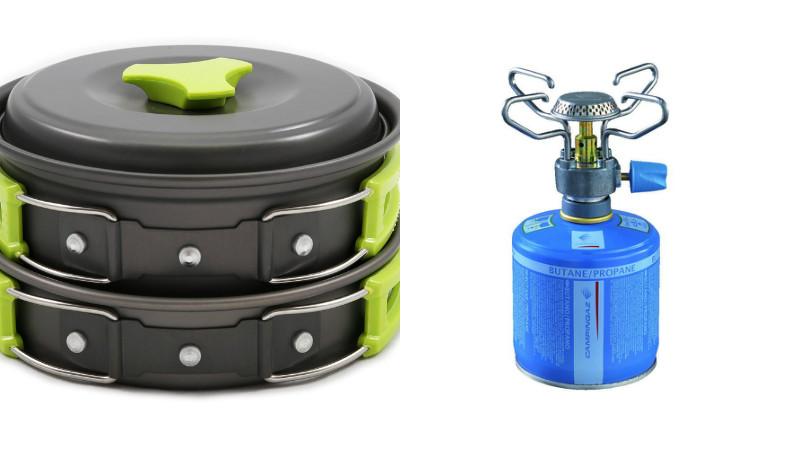 Image Source: amazon.com
This is a must-have travel accessory for camping lovers! Coming in a variety of sizes and designs, the camping cookware available today is extremely portable, fits into a small case that can be attached to your backpack and it extremely utilitarian.
You can also purchase a combo of cookware and stove that also come with few other essentials like spoons, forks, and ladles!
Prices starting from: 11 USD
15. Foldable Footwear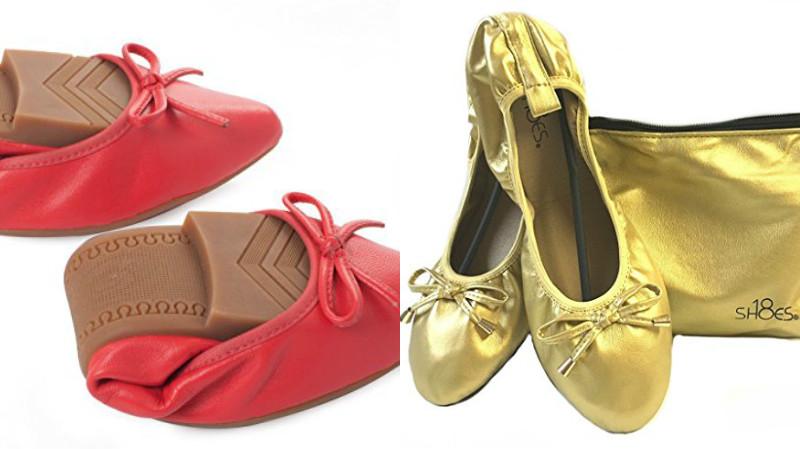 Image Source: amazon.com
Who said travelling on a carry-on meant compromising on fashion! Stacking matching pair of footwear for different outfits might be a problem when you want to pack light. Enter- Foldable footwear!
It comes in amazing designs from shoes to ballerinas and rolls up like a sock to fit in your carry-on. Talk about being creative!
Prices starting from: 12 USD
While packing for your next vacation, don't forget these mind-blowing travel accessories!