Best American Food From Each State - Part 1
* Disclosure: This post may contain affiliate links, which means we may receive a commission if you click a link and book something (there is never any extra cost to you for using these links).
1. Alabama:
Photo by jeffreyw (CC BY 2.0)
From smokey mountains to beautiful state parks, Alabama is heaven for nature lovers. And Alabamans love their Fried Green Tomatoes! Sweet-salty tomato wedges coated in buttermilk and panko crumbs, these fried little delicacies are a crispy perfection!
2. Alaska: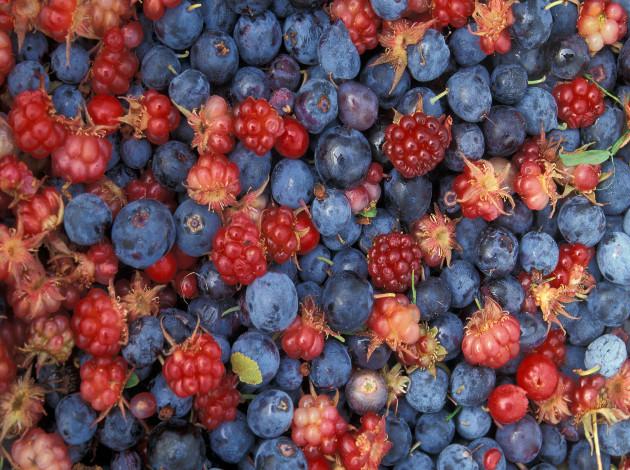 Photo by U.S. Fish and Wildlife Service
The most sparsely populated state in USA, Alaska is known for its diverse terrain of mountains, forests and wide open spaces. The people staying over here are very passionate about their food! Known for its sea food, the denizens also love devouring Wild Berry Products.
3. Arizona:
Photo by jeffreyw (CC BY 2.0)
Home to the Grand Canyon, this sunny state is known for its Pork Chimichanga (its origin is still debated!). These fried or baked rolls are so good, theyll knock your socks off! Just cut them open and serve with salsa and guacamole dips.
4. Arkansas: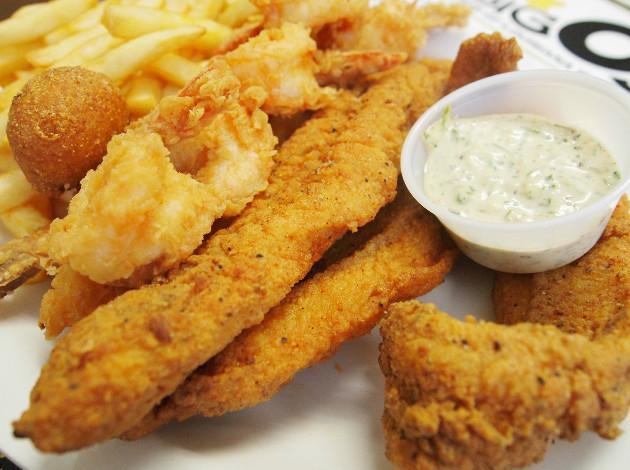 Photo by Shreveport-Bossier Convention (CC BY 2.0)
Fondly known as The Natural State, Arkansas is infamous for its natural beauty, clear lakes and abundance of wildlife. If you ask an Arkansawyer what his favorite dish is, he will swear by the crunchy and crispy Southern Fried Catfish. Tastes best with tartar sauce.
5. California: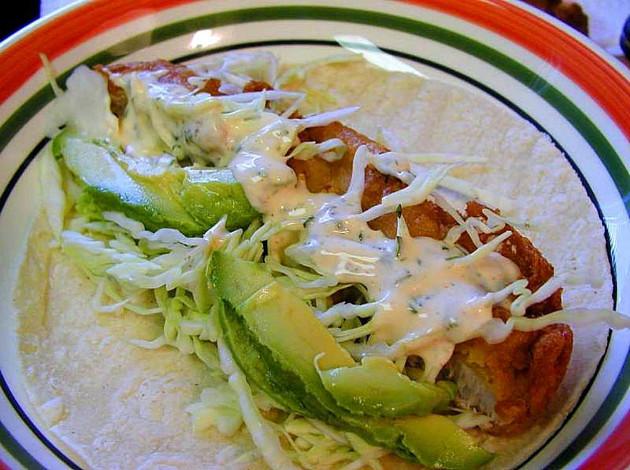 Photo by Jon Sullivan
This Golden Sate of USA attracts hordes of tourists. Foods low in saturated fats and high in fresh vegetables and fruits along with lean meats and seafood form the crux of Californian cuisine. Their Fish Tacos are to die for! Ingredients include fresh fish, salsa, lettuce and a dollop of dressing.
Discover the best Food Festivals in The World
6. Colorado: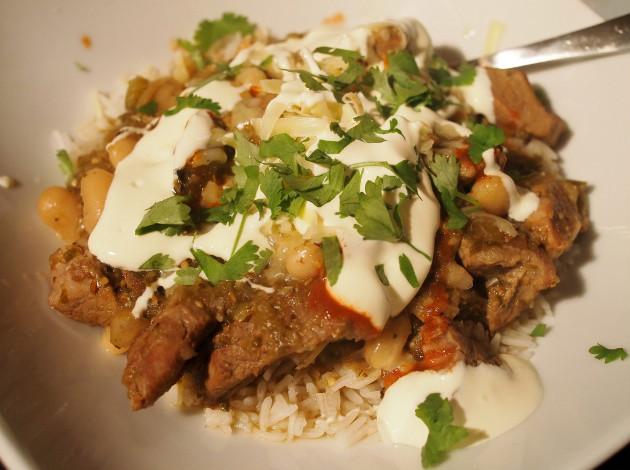 Photo by Alex ''Skud" Bayley (CC BY 2.0)
Called Colorful Colorado because of its superb scenery made up of rivers, mountains and lush green plains, Colorados popular dish is the Chile Verde. A favorite amongst locals, pork shoulder is cooked until tender in a heavenly smelling chilli mixture.
7. Connecticut: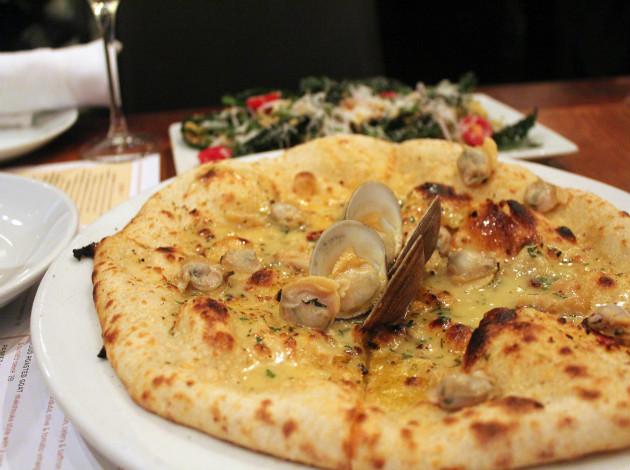 Photo by Quinn Dombrowski (CC BY-SA 2.0)
A sinful pleasure, eating the New Haven-Style White Clam Pizza in Connecticut is a treat for the senses. Crispy crust, oozing cheese, a hint of olive oil and garlic and fresh clams from nearby waters sum up this delicacy.
8. Delaware: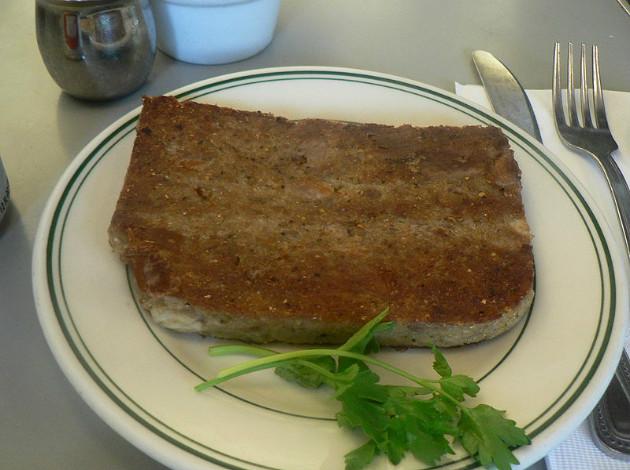 Photo by Stu Spivack
The second smallest state in USA, food scene in Delaware is traditional. Delawareans completely love their Scrapple. Humble and homely, scrapple is made from pork trimmings, cornmeal and flour. This is turned into a loaf which is then sliced and fried. Best had for breakfast or as a sandwich patty.
9. Florida: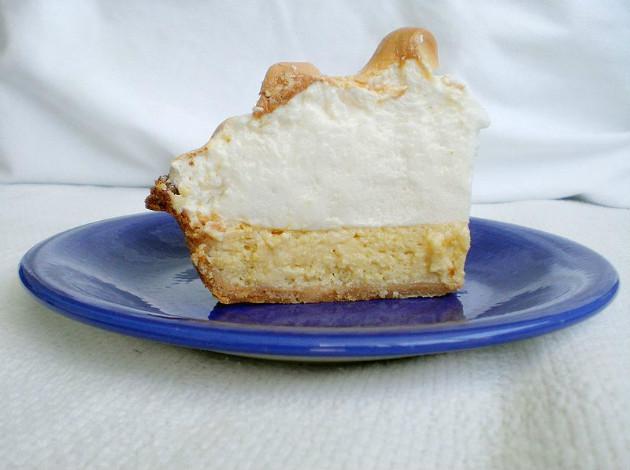 This Sunny State has an equally sunny dish! Colourful and delicious, the Key Lime Pie is made from the concoction of key lime juice, condensed milk and is topped with meringue.
10. Georgia: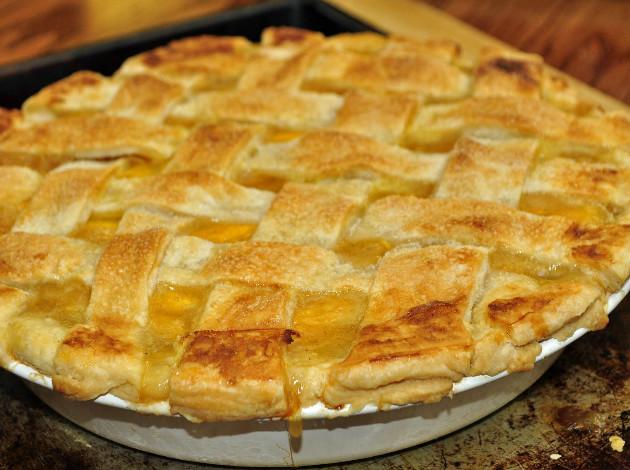 With peach being the official state fruit, Georgias patent dish has to be made of peaches! And what better peach dish than a succulent pie? One bite into the Georgia Peach Pie will leave you begging for more.
Want to know about food in every state? Here is Culinary Adventure Across USA - Part 2 for the foodies!!!