State Wise American Food Porn - Part 5
* Disclosure: This post may contain affiliate links, which means we may receive a commission if you click a link and book something (there is never any extra cost to you for using these links).
Have you read the American Food Guide - Part 4 of this mouth watering blog series?! Here's the 5th and last part!!
1. South Dakota: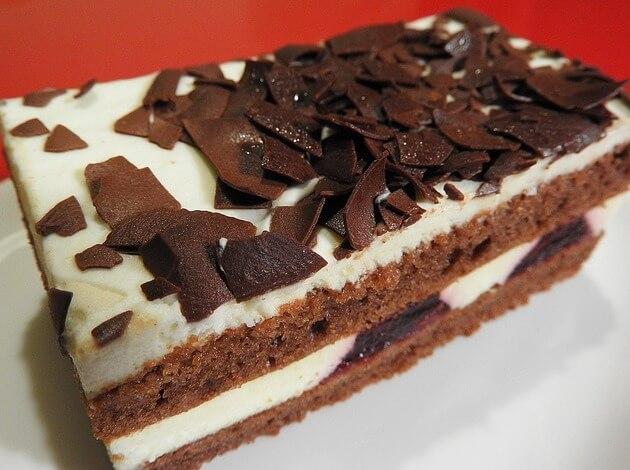 Image Source: Pixabay.com
Brought to South Dakota by German settlers, the heavenly Kuchen is the Mount Rushmore States official dessert. Did you know they also celebrate an annual Kuchen Festival?!
2. Tennessee: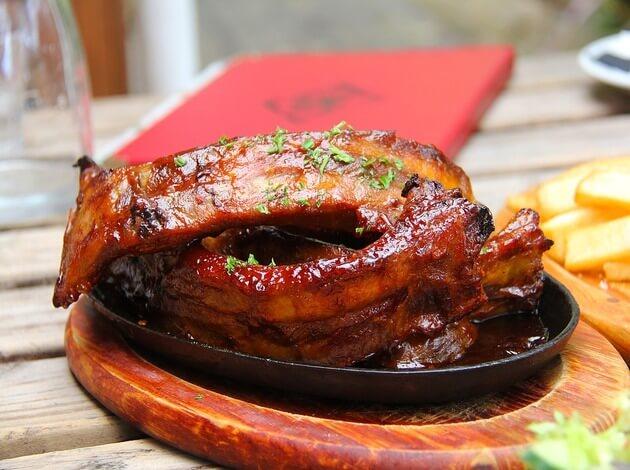 Image Source: Pixabay.com
Just two words, Pork Ribs! While in Memphis, you have to try out the scrumptious Memphis Dry Rub Ribs.
3. Texas: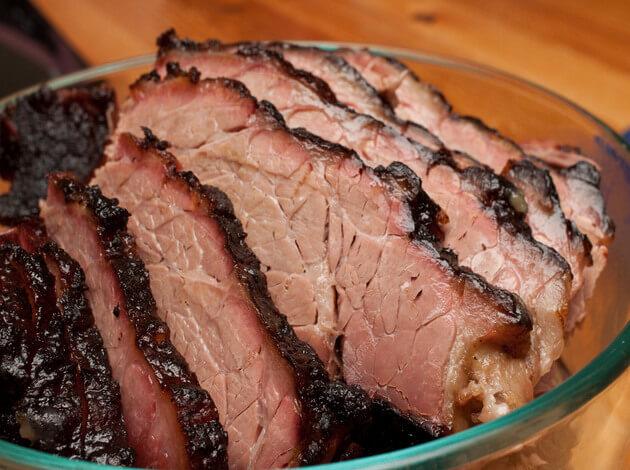 Image Source: Ernesto Andrade/flickr.com
This southern state in USA is famous for its rugged terrain and its impeccable hospitality. If you ask a Texan what he loves eating, hell swear by the Texas style barbeque brisket.
4. Utah: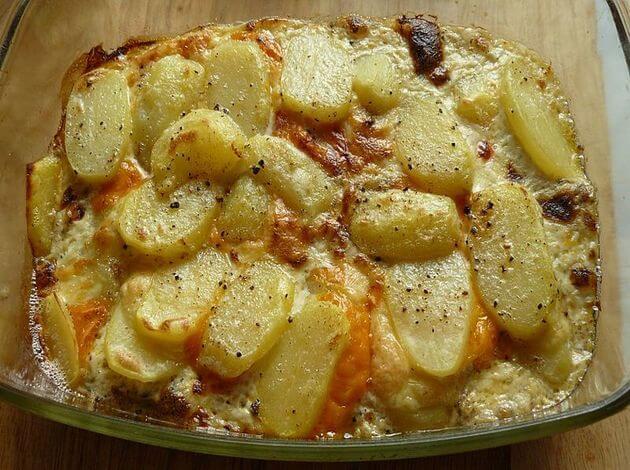 Image Source: Wikimedia Commons
As humble as it may sound, the Utah Potato Casserole is anything but modest! A delicious dish made up of potatoes, onions, cream and garlic topped with melted cheese and crunchy cooked cornflakes.
5. Vermont: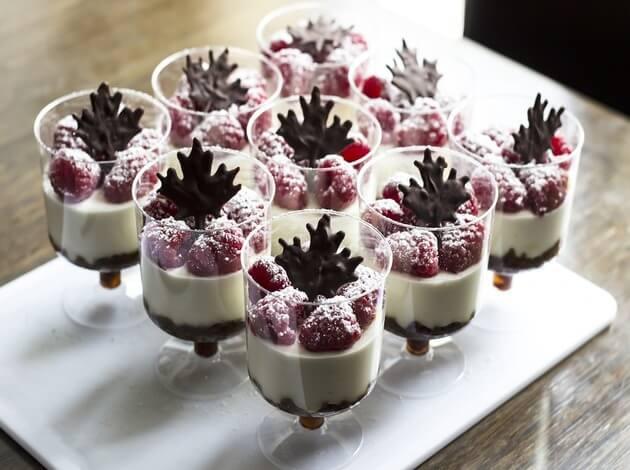 Image Source: Pixabay.com
As weird as it may sound, Vermonters love their maple syrup! Producing the most amount of this golden gooey liquid than any other US state, restaurants in Vermont top almost everything up with maple syrup- from vanilla ice cream with maple syrup to pork chops with maple syrup!
6. Virginia: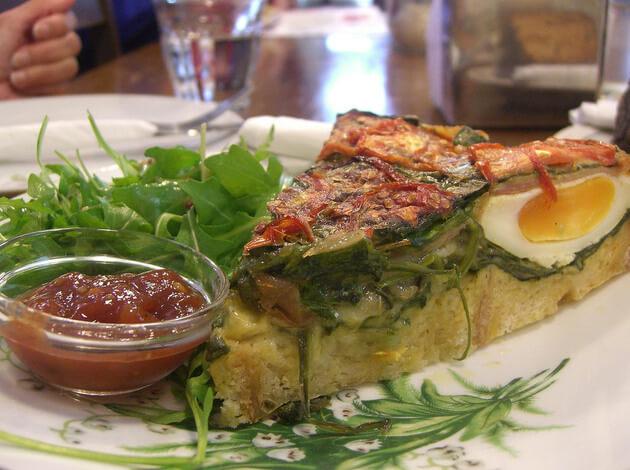 Image Source: Alpha/flickr.com
Virginia Ham is the speciality of this oldest state of the 13 original colonies. A tad too salty for some, but tasty nonetheless, these slices of pinkish-brown cured country ham will definitely leave you asking for more!
7. Washington: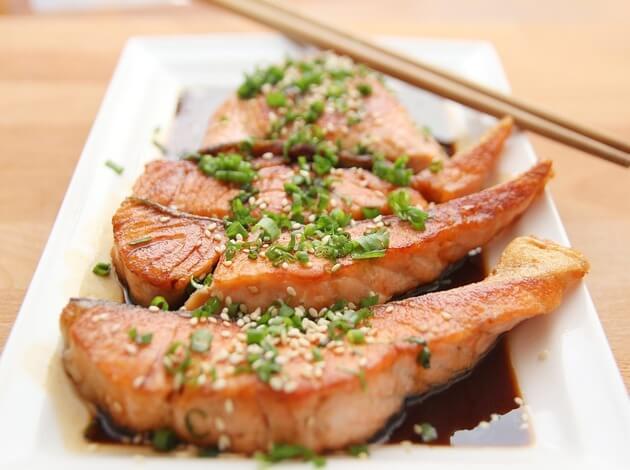 Image Source: Pixabay.com
Salmon! Need we say more?! Salmon is abundantly available in this green state and Cedar Planked Salmon is a dish commonly prepared here. Earthy, smoky and delicious.
8. West Virginia: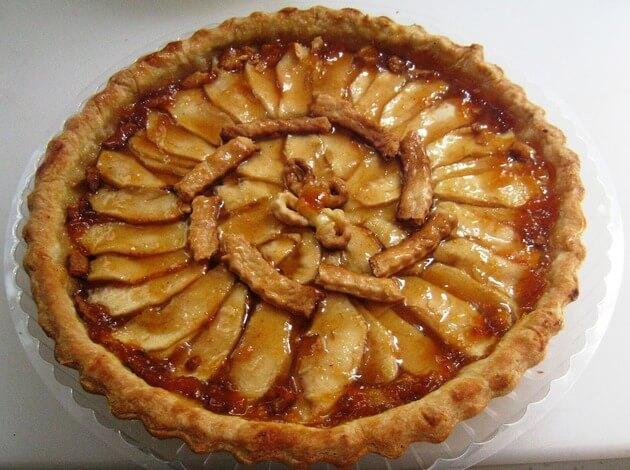 Image Source: Pixabay.com
Some of Americas juiciest apples come from the golden mountains of West Virginia. Why not try an apple pie while in the state? Or even better, make an appetizing and healthy apple salad.
9. Wisconsin: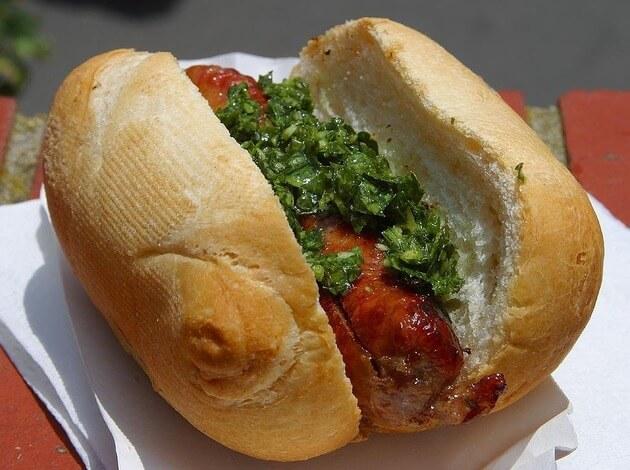 Image Source: Pixabay.com
Although called The Cheese State due to its immense cheese production, Wisconsin is known more for its Bratwurst. The dish is made up of ground meat sausages which are pan-fried.
10. Wyoming: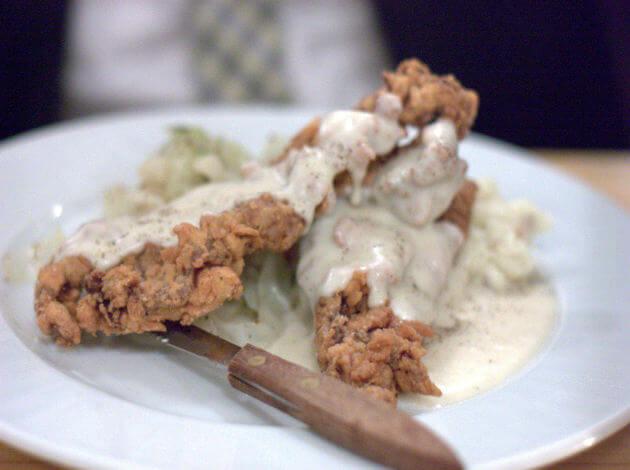 Image Source: Krista/flickr.com
Famous for the Yellowstone National Park, the state of Wyoming is defined by Rocky Mountains and vast plains. Here, the denizens swear by their favourite dish- Chicken Fried Steak. These fried steaks are so good, they'll knock your socks off!