Amritsar Undergoes A Complete Makeover
* Disclosure: This post may contain affiliate links, which means we may receive a commission if you click a link and book something (there is never any extra cost to you for using these links).
A visit to your very own, the "gastronomic capital of India", Amritsar will prove to be a different experience altogether hence forward. As the city and the Golden Temple undergo a grand makeover, Amritsar sets out to woo you with its theatrics and an effervescent charm. Most of us would have already been smitten with its vibe and spontaneity but the city's new look will definitely act as a cherry on the cake, offering you a plethora of Punjabi vignettes, beautified with a refurbished look. So, let us have a glance at what all has been changed:
A magnanimous and stunning gate has been constructed on the way to the city through Grand Trunk Road, making it one of the most stupendous entry to any shrine in India. Imitating the main dome of the Golden Temple, this gate makes you feel like in the main Durbar even before you have entered it. According to the sources, at least, Rs 8 crores have been incurred in order to make this entry gate, leaving you bewitched and struck.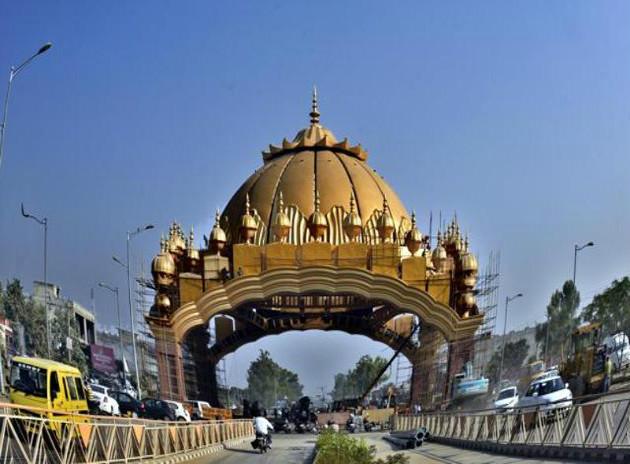 The long stretch from Town Hall to Jallianwala Bagh has been completely revamped, giving it a semblance of a marbled plaza, adorned with a heritage ambiance. This path has been bordered with state of art facilities for the tourists to have a quintessential "Ambarsari" experience. The facades of all buildings have been colored in pink with Kota stone tiles and trellis screens and the shops that are sell "pappar-warhian", Punjabi "juttis", religious artifacts have been given a neat traditional look for a different experience to be remebered forever. The shops have been refurbished with porticos, popularly known as the chhajjas in a combination of masonry, woodwork and stones to recreate the heritage look. A food street will also be set up in the holy city on the pattern of the food street in Lahore. Fancy lamps dot both sides of the street and the shops have been given a uniform look, giving the feel of a movie set.
Create your
itinerary
with TripHobo! Its fun, free and the best way to explore the destination of your choice, your way!
However, there are other features as well that leave an equal impression. There is a mini replica of Parliament and a giant-sized statue of the architect of the Indian Constitution, BR Ambedkar, constructed to salute the spirit of democracy in India. As you walk down through the arcade, you will come across a pedestal of white marble adorned with an intricate carving of elephants and war scenes, small statues of Sikh generals and a huge statue of Maharaja Ranjit Singh riding a horse with a sword in hand on the top. Other facilities for the tourists include an interpretation center for foreigners, airport and railway inquiry counters and a separate lounge for VIP visitors.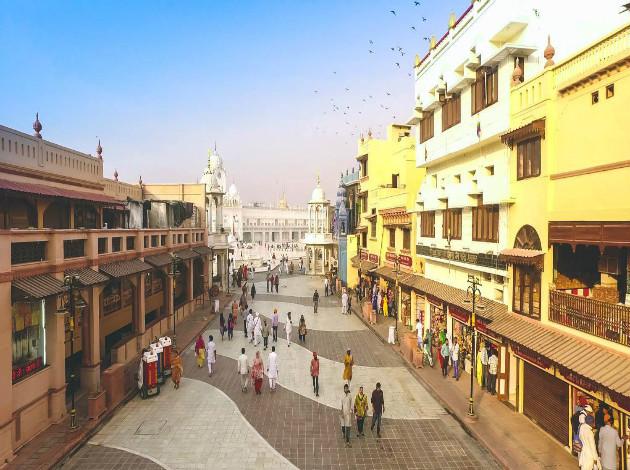 Amritsar is a platter that comes along with delectable food, a dancing culture, dazzling juttis and ofcourse the zing fulkari dupattas. And, to make you relish all these things at one place, a dedicated heritage village has been set up to offer you a summed-up experience. At least Rs 14.70 crore crores have been incurred for you to have everything Amritsari under one roof.
Behind the glitter of Amritsar is a dark history of partition as Punjab was one of the worst-hit states of India to suffer lives during this historic decision. In order to throw light on this, the renovated Town Hall near the Golden Temple will house the Partition Museum, which according to its director Kishwar Desai, will recall the losses and sorrows of the great divide, which led to mass killings and displacement.
The once congested stretch is now a revamped, no-vehicle zone with a new "heritage" facade to each of the 170 shops within it. People who have visited it, in fact see a reflection of Europe in this revamped look.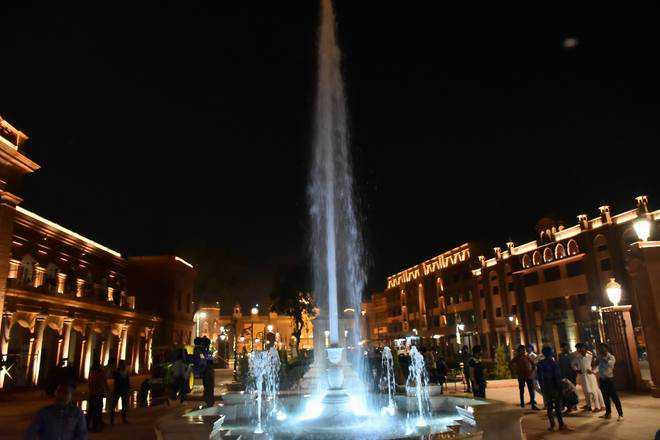 With all this done and much more promised, there is no second doubt that this Holy City of India will win more accolades in tourism, even more than what it has done till now.