Top Amusement Parks in Pittsburgh
* Disclosure: This post may contain affiliate links, which means we may receive a commission if you click a link and book something (there is never any extra cost to you for using these links).
Recently voted as one of the best cities in the United States by National Geographic, Pittsburgh in Pennsylvania has re-invented itself as an architectural masterpiece. Back in the 1800s, Pittsburgh was an industrial powerhouse, thanks to its abundant iron and steel production. But today, the city has recast itself as a great blend of modern skyscrapers and adequate green spaces.
Sitting tight in western Pennsylvania, Pittsburgh is simply urban. Ubiquitous tall-buildings, cars racing between red lights, a sense of urgency in the air, bright shop signs, modern houses, pretty parks, and the sky that has the softest of blue hues makes Pittsburgh fast, efficient, and lovable.
But, if adrenaline is your fuel, and you are looking for places where you can scream your head off, check out these amusement parks in Pittsburgh that are thrill-seekers' favourite.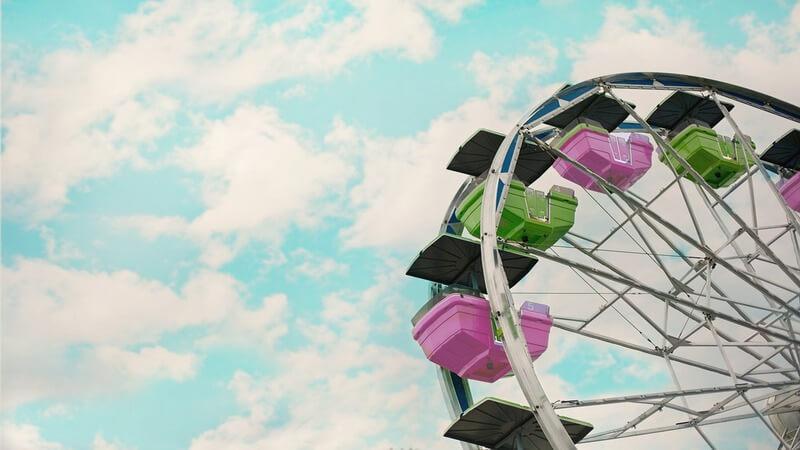 Image Source: Pixabay.com
History of the Pittsburgh Amusement Park:
One of the best engineers that America has seen, George Washington Gale Ferris Jr., lived in Pittsburgh. When he was challenged to build a structure that would make the Eiffel Tower go green with envy, he took up the challenge, and the rest is history. He built the first ever steel Ferris wheel of such great magnitude. And that is how the Ferris wheel was born in 1859 in Pittsburgh, Pennsylvania.
Best Amusement Parks in Pittsburgh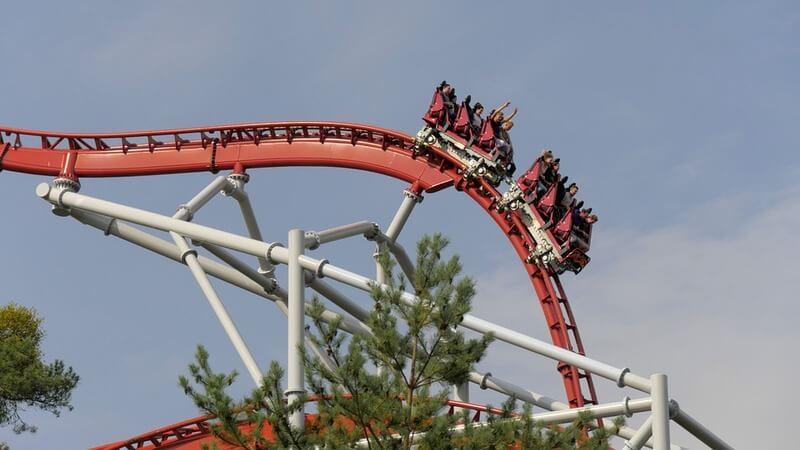 Image Source: Pixabay.com
Perfect for a family-friendly day out, Kennywood, Pittsburgh is one of the best amusement parks in Pittsburgh. This family-run amusement park was created and operated by the Monongahela Railway Co. on May 30, 1899. One of the most beloved amusement parks in America, Kennywood is known for its themed areas and roller coasters.
Kiddieland, Lost Kennywood, and Volcano Valley are the three primary themed areas here, coupled with a dozen other roller coasters and flat rides like Jack Rabbit, Thunderbolt, Sky Rocket, Aero 360, Bayern Kurve, and Black Widow. Apart from these, Kennywood also has many dark rides, water rides, and transportation rides.
Oh! And there are lots to shop and eat here as well.
Address: 4800 Kennywood Blvd, West Mifflin, PA 15122, USA
Hours: Opens at 10:30 AM (Normal Park hours)
Ticket: $44.99 (Regular FunDay for persons 46'' and taller)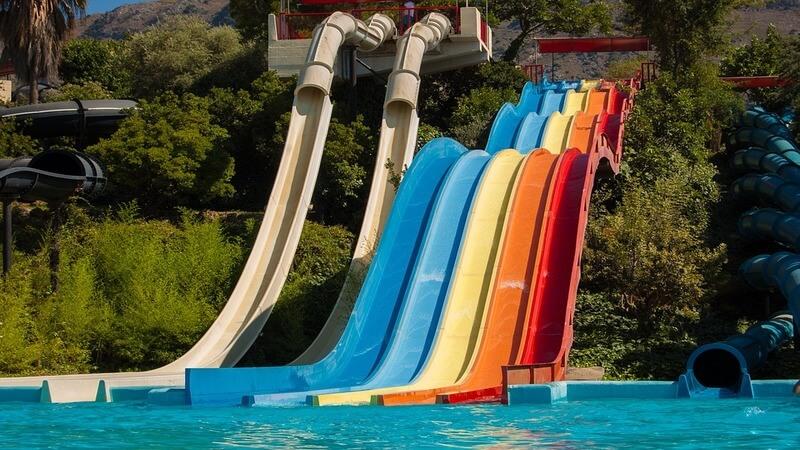 A sister park of Kennywood, Sandcastle Waterpark is located in West Homestead, a suburb of Pittsburgh. The park sits on the site of a former railroad yard for U.S. Steel and opened its gates in July 1989. Overlooking the Monongahela River, this waterpark is one of the best destinations for family-friendly fun in Pittsburgh. Sandcastle Water Park is owned by Parques Reunidos and has 14 water slides, many swimming and wave pools, and a few other attractions.
Rides like Blue Tooba Looba, Thunder Run, Tubers Tower and Cliffhangers are not to be missed.
Address: 1000 Sandcastle Dr, Pittsburgh, PA 15120, USA
Hours: 11:00 AM to 05:00 PM (Normal Park hours)
Ticket: $35.99 (General Admission, to be bought at the gate)
This one is not really an amusement park, but an amusement centre is how we like to call it. The Great Escape Room of Pittsburgh is a Sherlock-themed escape adventure cum scavenger hunt is perfect for the families! You are locked in the room for 60 minutes wherein you have to solve puzzles and find clues to make your way out!
What fun, where do we sign up?
P.S: The rooms are not designed for kids under the age of 12.
Address: 428 Forbes Ave #001, Pittsburgh, PA 15219, USA
Hours: 12:00 PM to 10:00 PM (Friday & Saturday) 12:00 PM to 06:00 PM (Sunday) 06:00 PM to 10:00 PM (Thursday). Other days, by appointment only.
Ticket: $ 24.80 (Sherlock Holmes' Library (up to 10 people) and including the sales tax and a processing fee)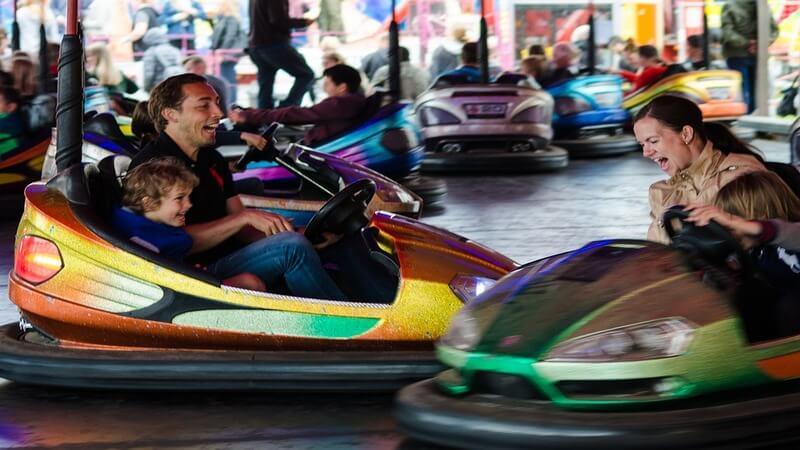 Image Source: Pixabay.com
A short drive outside of Pittsburgh will bring you the magical land of Idlewild and Soak Zone. One of the first ever amusement parks in the United States, Idlewild's history can be dated back to 1878. One of the best family-friendly amusement parks in Pittsburgh, Idlewild has many attractions. They include Olde Idlewild, Hootin' Holler, Soak Zone, Jumpin' Jungle, Raccoon Lagoon, Story Book Forest, and Ligonier Highland Games.
Address: 2574 US-30, Ligonier, PA 15658, USA
Hours: 10:00 AM to 06:00 PM (Normal Park hours)
Ticket: $ 44.99 (General Admission, to be bought at the gate)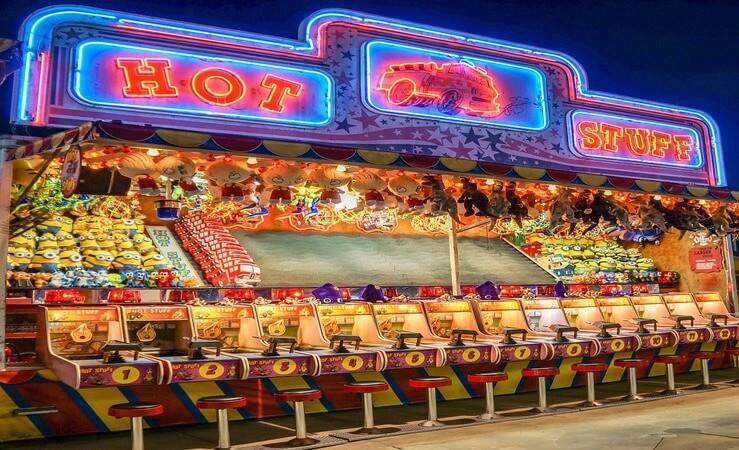 Image Source: Pixabay.com
Pool tables, ping-pong basketball, pinball, driving games, shooting games, old school classic video games, air hockey, foosball, bubble hockey, touchscreens, XBOX 360, and XBOX One all at one place. Need we say more? This BYOB place is perfect for college night-outs, or even family picnics.
P.S: No kids under 14 years of age after 09:00 P.M.
Address: 2010 Josephine St, Pittsburgh, PA 15203, USA
Hours: 04:00 PM to 12:00 AM (Thursday) 04:00 PM to 01:00 AM (Friday) 12:00 PM to 01:00 AM (Saturday) and 12:00 PM to 08:00 PM (Sunday). Closed on rest of the days.
Ticket: $10.00 (One Price Day: Thursday)
The ones that are not there anymore
The city of Pittsburgh and its amusement parks go way back in the history. Back then, the amusement parks were called 'trolley parks.' The first ever trolley park opened in 1878 and served as a recreational ground where families would often go for picnics.
Here are the ones that are not there anymore:
Luna Park
West View Park
White Swan
Rainbow Gardens
Exposition Hall
Fairview Park
Riverview Park
Most parks were shut because over the time they became defunct. Today, these parks have been replaced by many modern conveniences. Yet, these parks remain a part of Pittsburgh's history and not to be forgotten.
Other things to do in Pittsburgh
Apart from the thrilling amusement parks, there are many things to do in Pittsburgh with family and hot spots to explore. Here are just a few of them –
*Park timings and ticket prices are subject to change.
*Please refer the official website for more ticket prices, VIP ticket prices, discounted ticket prices, and seasonal ticket prices.
*Images for representation only.