7 Best Travel Apps to Improve Efficiency When Traveling
* Disclosure: This is a sponsored post and may contain external links. We assume no responsibility for any transaction between you and such parties.
Whether you're traveling for business or pleasure, you probably want to be sure that you're making the most efficient use of your time. If you travel a lot, you understand that preparation is the key to eliminating many potential problems on your trip. Luckily, there are thousands of apps available to help you with any and every detail of your next trip. Here are seven best travel apps to help make travel better.

7 Best Travel Apps:
1. GasBuddy
The GasBuddy app helps users to be efficient with both time and money. It uses crowdsource technology to provide up-to-date gas prices. Whether you're using your car or a rental, the app can direct you to the gas station nearest you. Since gas prices in an area can vary by as much as 25 cents per gallon, the app can also show you which stations have the lowest prices. The app is free for both iOS and Android users.
2. Uber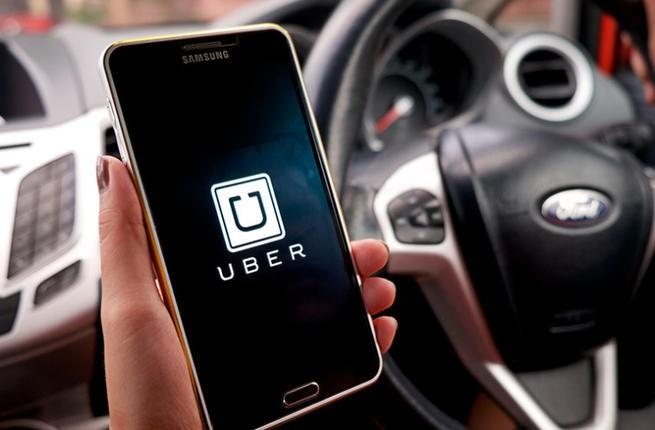 Available in 66 countries and 507 cities worldwide, Uber can help make any trip more efficient. You can use the app in any market Uber operates and get a driver dispatched to your location in seconds. You won't have to look up a local taxi service or flag down a cab on the street. You pay via the app, so there's no need to worry about having enough cash for your trip. The app is available for free for both iOS and Android devices, but the cost of taking a ride varies by location and current demand.
3. TripList
If you are constantly stressed about forgetting to pack something for your trip, then TripList is the app you've been missing. You can create packing lists for individual trips and save them for future trips, as well. The aspect that sets this app apart from all the other packing apps is the fact that you can also plan tasks and set reminders to complete them. That way, you won't forget to pack the things you needed to use the morning of your trip, such as a phone charger or toothbrush. The basic version of the app is free for both iOS and Android devices.
4. WifiMapper
WifiMapper is a free app for iOS and Android that help you locate free WiFi hotspots all over the world. The app has a database of nearly 500 million WiFi networks that almost guarantees you'll find a connection no matter where you travel. The app also includes information on the venue where the WiFi is located and historical data on the strength of the connection. It's available on both iOS and Android devices.
If you're going to access unsecured WiFi connections while traveling, it is important for you to protect your devices from the potential security threats associated with using publicly accessible WiFi. On unsecured networks, hackers can use simple software to see what you're doing online, which could even give them access to sensitive information such as passwords or financial logins.
To protect your information from potential theft, you should use a Virtual Private Network (VPN) to encrypt your data while browsing on public WiFi.
Checkout this beginners guide to VPNs
.
5. MyTSA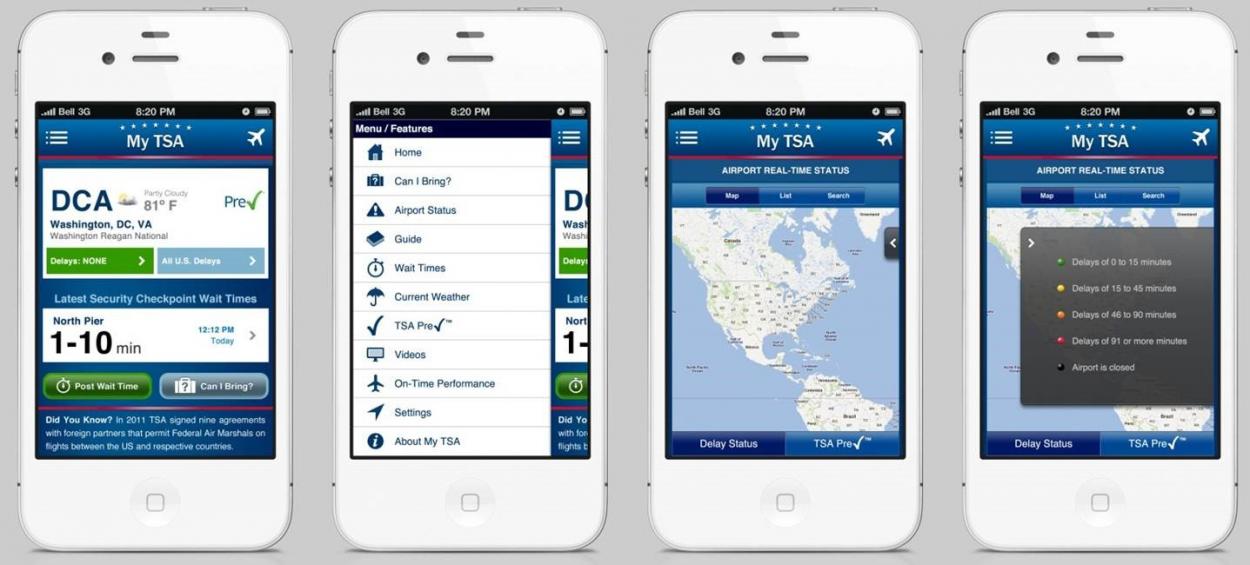 The MyTSA app from the Transportation Safety Administration gives you 24/7 access to frequently requested information about air travel. You can access lists of restricted items, find the real-time status of wait times at security checkpoints at any airport and even provide feedback to TSA about your experience going through security. Most impressively, you can apply for the TSA Precheck program, which allows you to speed through security checkpoints. The MyTSA app is available for iOS and Android devices.
6. LoungeBuddy
The LoungeBuddy app is your ticket to first-class lounge access, even if you're not traveling with a first-class ticket. The app offers reviews of first-class lounges at airports around the world. It also has photos and lists of amenities for every first-class lounges. You can purchase access to the lounges directly in the app. LoungeBuddy is available for Android and iOS devices.
7. TripHobo

Of course, no list of travel apps would be complete without a mention of our very own TripHobo app. The TripHobo app is the smartest travel planning app around. You can use it to create travel plans, see itineraries that others have used in the past and find essential travel information, such as public transit schedules, routes and local attraction information. You can even make your hotel reservations directly in the app. It also has features that allow you to share your travel plans with friends and loved ones so they can all keep up with you on your travels.
These apps are a great way to save time when preparing for your next trip and while you're away from home. Try them out to see for yourself just how much time and money they can save you on your travels.
About the Author: Faith is a digital nomad who embraces the way technology enables her to work remotely anywhere in the world. She enjoys sharing her experience with other travel lovers and freelance professions to help them find a better work-life balance.
** Disclaimer** - The information, ideas or opinions appearing in this article are those of the author and do not reflect the views of TripHobo.