Atmantan - The Best Luxury Wellness Resort In India
* Disclosure: This is a sponsored post and may contain external links. We assume no responsibility for any transaction between you and such parties.
An hour's drive from Pune and about 4 hours drive away from Mumbai, you are blessed to bespeak nature's beauty at its purest form, nestled amidst crystalline Sahyadris and overlooking the blue waters of Mulshi lake is this wellness resort, Atmantan. True to its name Atmantan is a blend of Atma (Soul) + Mann (Mind) and Tan (Body), it focuses on cleansing of Atma or soul, revitalizing the Mann or Mind and re-energizing Tan or Body, the natural way. The wellness of the Mind, Body and Soul not only makes you healthy but also happy, peaceful and more refreshed than any other materialistic means to achieve the right balance can make you.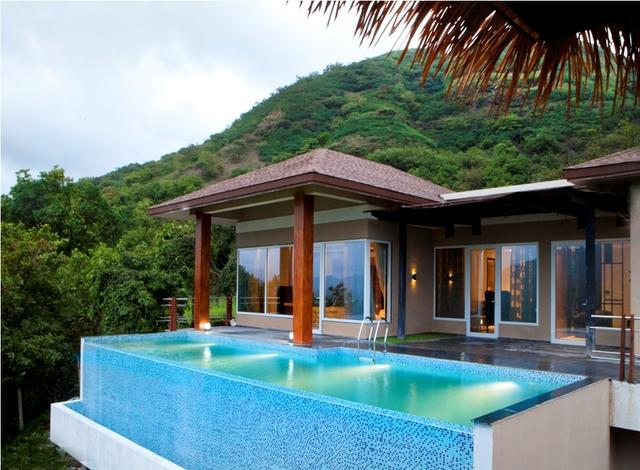 This 9-month-old luxury resort is a must visit place at least once in a year for those who take their health seriously and to those who don't, I bet you will start taking it seriously henceforth. The founders are Pune-based couple Sharmilee, a pranic healer and Nikhil Kapur, Entrepreneur and a triathlete ironman , both who are into fitness and wellness. No wonder they came up with something incredible like this.
At Atmantan , the motto and goal is transforming the mind body and soul through holistic practices. This 40-acre property offers a beautiful and I can go as far as saying, breath-taking view of the mountains and the lake. Retreats and packages range from general, weight loss to wellness and master cleanses and treatments.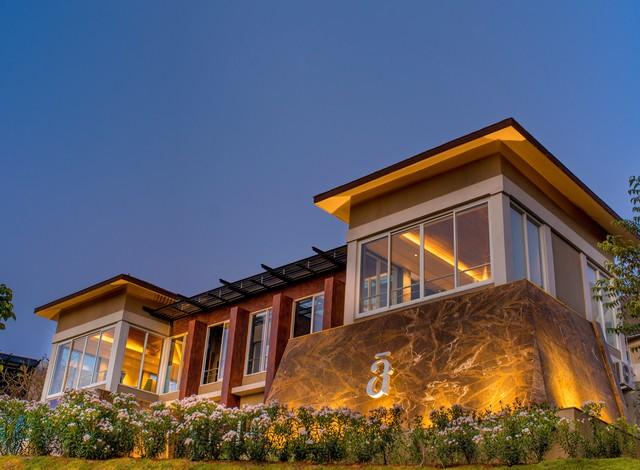 The interesting fact is that the staff are from various parts of India and abroad and are the best at what they do. The love for their job and their knowledge about the art is palpable. The staff knows who you are and what programme you are in before formal introduction. Thanks to the reception team who have your photo taken while checking-in and circulated and everybody's knows you before being introduced. Cool isn't it? I hadn't seen something like this before.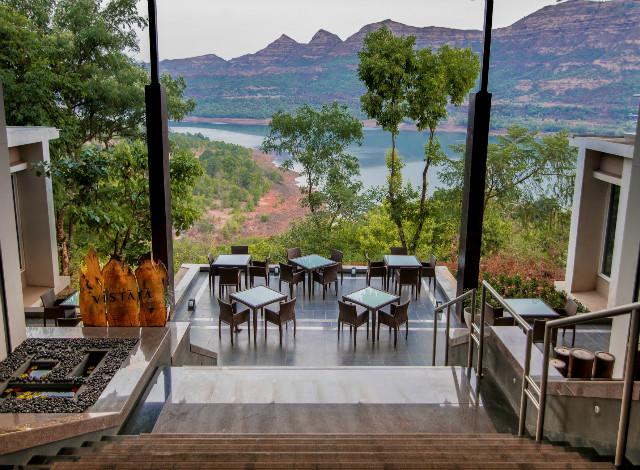 Food takes a special mention because generally when there is wellness and fitness involved, the food takes a back-seat considering our palate. The food served at Atmantan is healthy, soul-gratifyingly tasty and well presented. Thanks to the chef and his garden which is the source for all home-grown and organic herbs, vegetables, fruits and they also have home-bred cows and buffalos, so now you know from where the tasty cheese and nutritious milk are coming from. The staff are well trained and won't mind telling you that they don't serve chai/coffee or we have exceeded the prescribed limit of food while ordering. The food colours are added using naturally grown edible flowers. Having a lavish meal with a lake view is like icing on a cake. There are 3 different dining areas and an uber-chic café for those in-between meals.

The services menu is long, divided between wellness and fitness. The staff is diverse with expertise including Ayurveda doctors, physiotherapists, massage therapists, fitness trainers, pranic healers and yoga teachers, chefs and the team and last but not the least the housekeeping team make sure that you are well taken care of and your mind, body and soul are coddled into doing and feeling better.

This luxurious resort swanks 106 rooms (including villas) that are pitched across the hill at different heights and have lake-facing view and balconies; some have gardens too. The Mango Tree Villa is the ultimate manifestation of grandeur with stunning interior and private pool which is also, an infinity pool, thatched gazebo, private spa room, massive gym, open air shower, steam room, sauna with UV light treatment chamber (first of its kind in India) and butler service.

The gym or fitness centre is a marvel to a fitness freak. It has world class mean machines for various work out sessions. Cardio machines, functional studio (trx workout centre), spinning centre, vibrating plate it burns three times more calories than compared to a normal workout session, PHEW!), yoga studio, Pilates studio, meditation centre, amphitheatre (for both yoga and meditation in open air) and indoor salt pool for aqua-jam and other water-based workout sessions.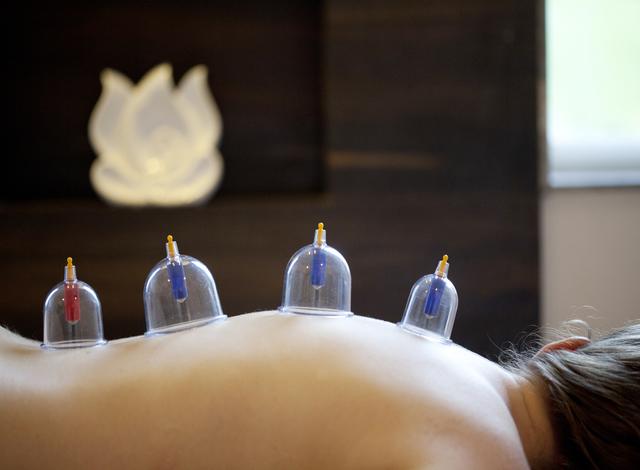 There are exclusive colonic hydrotherapy rooms, they do open colonic treatment and enema treatment. They have global spa treatments from Hamman to Taoist spa to Thai massages to our very own Ayurvedic treatments. Treatment rooms are named after apsaras and interiors and lighting are set as per the treatment you are taking. It's a very soothing and staggering experience. There is a huge Buddha statue seated over a lotus pond and overlooking the lake amidst mountains which is a beautiful and happy sight to see and feel.

The best thing about this is tranquillity sans noise and net connectivity. So, it is a digital detox as well. Kids below 14 are not allowed and it goes without saying that caffeine, alcohol and smoking is not permitted in the premises. They have meticulously planned everything here and it doesn't come as a surprise that it took 8 long years to build this fascinating property with its features. The packages are also planned accordingly. Ranging from 3 nights stay to 28 days stay, this place is a whizz to experience and explore through one's own self. Atmantan is atma or soul cleansing in true sense. Relish the sweet surprise of walking into the room to a bathtub with herbal oils and flower petals. The signature spa treatment at Atmantan for me was Chi Nei Tsang massage, an olden Taoist treatment for digestive problems. I felt rejuvenated and my bloating had drastically reduced. Didn't know we have tension knots in tummy too. Thanks to the Doctor and the team for stocking up the room with natural face packs, I could feel the difference in 3-4 days.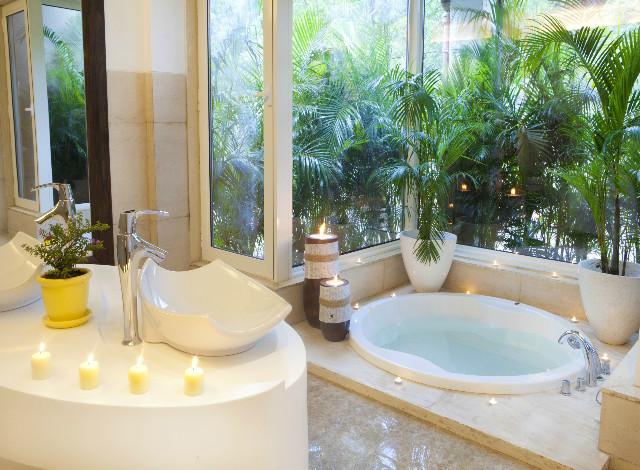 They had guests coming from across the globe already. Felt good to see a lot of single women relaxing and having a ball with self. Truly recommend this place for those who are looking for some soul searching, wellness, fitness or plain relaxation and staycation. This is a place for every season but it comes alive in monsoons with apparently 28 waterfalls across the mountain ranges wit a natural pitter patter of rain drops which serve as a visual treat. This has also become a new honeymoon destination for couples who are looking for a detox after those loud and hectic big fat Indian weddings.Walk into Atmantan and you will totally get to pamper your mind, body and soul! Pump up your aura with the bliss of nature, revitalize your inner being with the fantastic therapies and spend an idyllic time that you have longed for, Atmantan awaits you!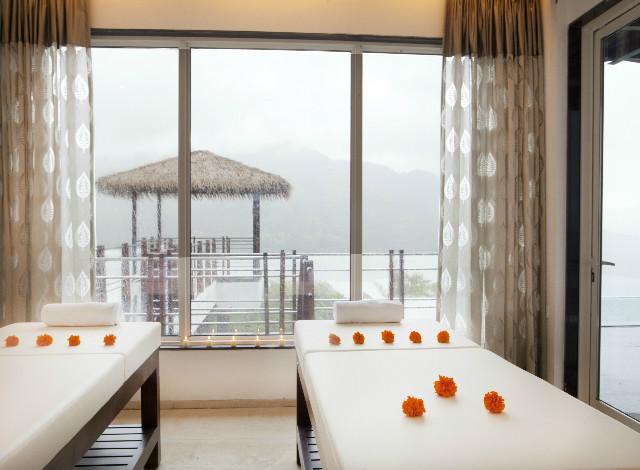 There are a lot more exhilarating things happening next week through the new year in January 2017. Atmantan is hosting renowned and world's best healing therapist in the World, Jacqueline Bourbon from 19th December to 10th Jan 2017. She is a Healing Medium, Spiritual and Transformational Teacher, Coach and a sage. Jacqueline's healing works on many levels: physical, mental, emotional and spiritual. She discerns unhealthy patterns and will work with guests to re-pattern and resolve the underlying causes of their problems. A consultation with her is the first step to self-transformation. Her sessions always incorporate individually tailored energy work, meditation, counselling and healing to ultimately establish a new, healthier and more satisfying way of living.