11 Best Babymoon Destinations in India
UPDATED Dec 03, 2018
34.3K Views
We've heard 'honeymoon' but what's a babymoon?
A babymoon can be taken as a byproduct of a honeymoon. The name itself spills half the meaning out, but to be more explicit, a babymoon is a journey you take while you're on the family way. It is the refreshment you opt for by diving into a pleasant journey to ease the stress of carrying a new life within you. During this jaunt, you get to enjoy quality time with your spouse while you'll live the moments just before stepping into a family life full of responsibility, together. Pregnancy is always a together thing, and such trips just make you sense that togetherness as you bond with each other gathering the lost bits eaten by your busy routine.
Although it may be a million-dollar question, whether to risk travelling overseas or not, a short trip can always be taken in stride. Here's a list of babymoon destinations in India for you to plan a trip:
1. Shimla

Image Source: Wikimedia Commons
Ease your senses while you let nature take its course serving as a natural meditative ground on the land of Shimla. If you're ok with a little extra ride, book the Oberoi Wildflower Hall in Mashobra is sure to give you a magical experience with exquisite, panoramic views of the entire city. What you can do: Just in case you're a crazy shopaholic and wouldn't mind shopping during this time as well, then Shimla has a lot in store for you. Else, sit back, relax and let the calm of the tall green trees and musical voices of the birds soothe your mind.
Book the best places to stay in Shimla for your babymoon!!
2. Srinagar, Kashmir

Image Source: Wikimedia Commons
More of a honeymoon spot, Srinagar is home to the majestic Dal lake that sparkles as a reflection of romance and love in the city. A day by the lake would be ideal to bond with your significant half reminiscing the good old days when your marriage was as beautiful as a young bride. Srinagar also features blissful gardens and busy markets. Remember those college days when gardens were your favorite hangout? You could relive them here. If not, it's never too late to create those cherishing memories.
3. Ananda Spa

Image Source: Wikimedia Commons
Talk about rejuvenation, it happens best at Ananda Spa! About half an hour and 10 minutes from the Dehradun airport, you'd encounter this soothing spot more like an oasis of peace with spa therapies, yoga, meditation, healing, Ayurveda, detoxification and a lot more. You can choose what's best for you and enjoy the same with your spouse at the wellness hub.
4. Amritsar

Image Source: Guilhem Vellut/flickr.com
It is quite likely that at this point in life all you need is blessings and good wishes for yourself, your use and the life that's breathing inside you. The famous holy temples like Harmadir Sahib, or the Golden Temple, would sure be ideal places to enjoy a blessed babymoon at. Amritsar assures a great stay for pregnant women with authentic 'dubbas' and healthy food. Shopping is another experience altogether in the city.
Book the best places to stay in Amritsar.
5. Pondicherry

Image Source: Pratheesh Prakash/flickr.com
Yet another destination to hit if you wished you could go overseas instead. The pristine beaches, delicious French cuisine and the lavish lifestyle in Pondicherry will nail it at being the perfect babymoon destination in India. As you lay on the cushiony sand with your spouse, neath the pale blue sky watching the waves gush to the shore, put yourself in a state of trance and composure feeling out of the world with only your spouse and the baby waiting to enter your lives physically.
6. Jaipur

Image Source: Wikimedia Commons
The unparalleled beauty of the pink city is sure to serve as a soothing journey when the body undergoes rapid changes in due course of time. You deserve royalty to make up for that sickening feeling, the nausea, the discomfort and uneasiness. And that's why we have Jaipur. Book a palace hotel in the city and enjoy royal service from the staff with a pat of pampering from your spouse.
You may also want to know some essential tips for travelling with an infant.
Check out the best places to stay in Jaipur.
7. Port Blair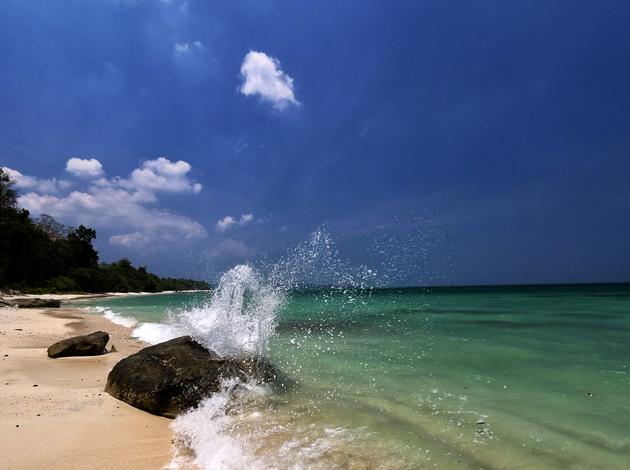 On the brink of Thailand, still a part of India is the gorgeous city of Port Blair in the Andaman and Nicobar Islands. If you wanted to go overseas but couldn't because of underlying conditions, Port Blair would be a good option to feel a tinge of Thailand in your very own country. The beautiful sea and clean beaches topped with fascinating ferry rides are something you can truly enjoy with here your better half.
8. Goa

Image Source: Ankur P/flickr.com
Go Goa, where the sand serves as a natural foot scrub and the gentle waves feel like a mini massage. Traveling to the city isn't an issue as you can pick your mode of transport easily. To keep the journey terse, you can always board a flight from any major city across India. With that baby bump, you don't want to go sightseeing of course. Book a luxury resort with a private beach and spa facility. Unwind amidst nature and pamper yourself to the core on this trip, right before you step into motherhood.
Also Read: Best Things to do in Goa
9. Assam, Guwahati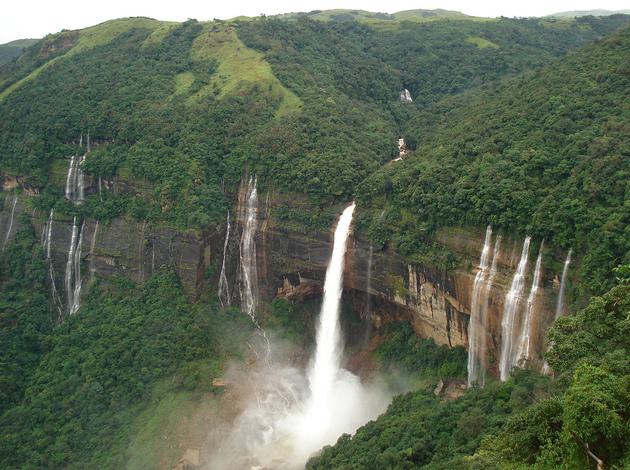 Image Source: Wikipedia.org
The lush hills dressed in deep green gowns home to wildlife. If you are the adventurous type and have had to keep away from adventurous expeditions because of your pregnancy, Assam would be a great spot to feast your eyes on wildlife if not participate in tempting activities like trekking or adventure camping. Book a private resort and do what you like doing best at your own comfort.
10. Kumarakom, Kerala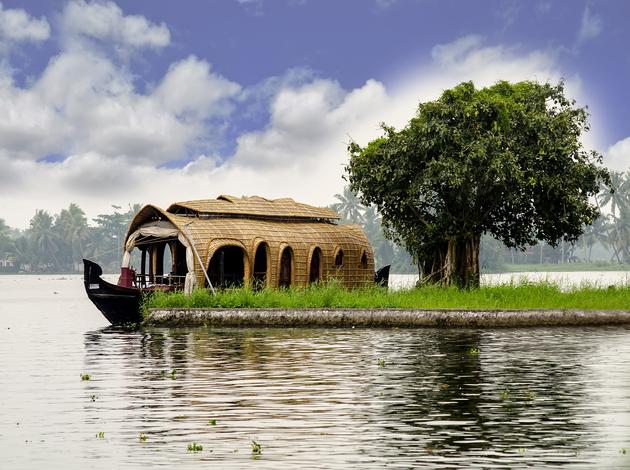 Image Source: Wikimedia Commons
Kumarakom is a lake that sparkles like a green jewel neatly etched in the gorgeous country that claims to be God's very own. The serene beauty here is sufficient to rejuvenate the spark of your marriage and bring back the love and bonding you'll shared as newlyweds.
Book a hassle free babymoon with TripHobo Trip Planner.
11. Agra

Image Source: Wikimedia Commons
To romance in Agra flows in from the iconic Taj Mahal. You could use that kind of an atmosphere to rejuvenate your relation with your spouse while you both prepare to create a beautiful family in near future. Book a hotel closest to the symbol of love and enjoy spectacular views of the well-designed marble mansion from your window or even your bath tub.
I've enlisted 11 babymoon destinations in India you can lavishly use to rejuvenate your marriage and prepare for the coming of the new life in your lives. As new priorities await at the door step, make sure you put yourself first in this journey as you learn to live each moment freely and to the fullest.