Baner Is the New KP and We Are Totally Loving It!
* Disclosure: This post may contain affiliate links, which means we may receive a commission if you click a link and book something (there is never any extra cost to you for using these links).
Three years ago when I moved to this culturally rich, slow-paced yet full of opportunities, charming in its own way, city of Pune; I was not really sure about moving to Baner, which was a sleepy neighbourhood on the outskirts of the city.
I wished my office shifted to someplace like Koregaon Park(KP), which of course was THE place for Punekars to party, spend weekends or indulge into top notch leisure activities the city offered! With its array of fine dining restaurants, Quirky cafes and an international appeal (thanks to Osho ashram), Koregaon Park was where I would want to go for weekends.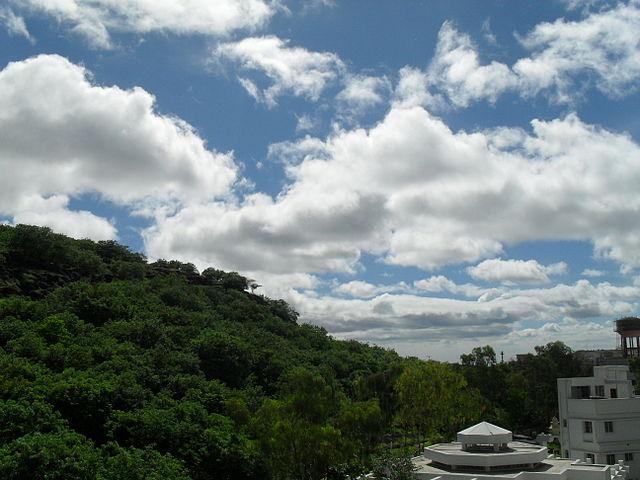 And then just in couple of years after I moved here, Baner Happened! It was definitely not an overnight makeover, but the neighbourhood has transformed tremendously and is, definitely at par with Koregaon Park; we're not complaining!
A neighbourhood that is chosen as a part of the Smart City Project by our PM has today become one of the best places in Pune to party, indulge and enjoy.
Why? Here's why we believe that Baner is the New KP and is actually better:
The HighStreet
Okay. So this one needs no introduction! I have seen people practically coming from far just to be here! The place has a totally international vibe including its name, just like London High Street or NYC High Street. Bustling with people from all generations, the HighStreet is impeccably well-maintained, glitters with pretty lights, has ample parking space within and around which makes it a perfect place to hangout, even if you don't want to visit any restaurant. Couple of quirky food trucks also pop-up at night (mostly weekends) making it a favourable place for both casual night out as well as for fine dining.
The Restaurants

While there is addition to this list practically every week, Baner is home to some excellent restaurants that serve variety of cuisines and offer a quirky ambience. KP's one-time exclusive places like The Great Punjab, Arthur's Theme and Malaka Spice have been here for a while and today, Baner also has legendary eat outs spots of Pune like Wadeshwar and Little Italy's La Pizzeria. Add to that eccentric eats like the K-factory, Urban Foundry, InCongnito, Nawab Asia and Bubbsters and you've got a winner.
The Nightlife

In addition to old places like Kiva Ivy, Baner flaunts interesting places that offer great nightlife experience like the Effingut Brewerkz, Teddy Boy , Area 51, Apache High Street and Playboy Beer garden. These places pull huge crowd, especially during weekends and people don't mind waiting to get a table. If you thought you have to travel all the way to KP to get a taste of Pune's Nightlife, you'll be pleasantly surprised.
The Desert Places

Baner conjures a plethora of cute little desert bars where you can indulge to soothe your sweet tooth. Menchies for frozen yoghurts, Minus 18 degrees for pancakes and cheesecakes, Oh! So! Stoned for icecreams with liquor and Cream Stone for stone ice-cream prepared fresh in front of your eyes are crowded, and even in winters! Even the small eat-outs like Jalebi Junction and Ganesh Pan also offer great options and for cheap. Things like these makes Baner more like since KP. Because KP also has some hidden, cheap options those lie around its plush restaurants and eateries(Remember Momo's of 6th lane, KP?).
The Cafes

Café culture is quintessentially international and Baner exhibits a wide range of cafes. Café Coffee Day and Barista are a passé; people are actually looking for quieter places that offer a peaceful atmosphere to relax. Baner has some nice café restaurants that serve food on the side of good coffee or tea. You can spot these cafes almost at every nook and corner and they are sometimes even in the hiding of a really plush residential area. Tea Trails, Café Two's and Four's (that also welcomes pets), Café ABC (Arts, Books, Chai) and Pagdandi Book and Chai Café (which is a library café and also hosts book reading events and discussions) add a rich cultural and artistic vibe to the neighbourhood.
The Retail Therapy

Definitely, KP has more boutiques, Salons and speciality stores than Baner, but Baner has interesting options directed towards the young working crowd. For pampering your body and soul, there are spas like Amantra and Four Fountains! But if at all you want to shop, just visit Aundh and Westend Mall which is just a drive away and you'll get everything!
The Infrastructure
Yes, Koregaon Park has some of Pune's most beautiful, lavish and extravagant properties. But what Baner has and KP doesn't is wide avenues sans the traffic. The traffic is better organised than KP and finding a good apartment in a nice residential complex in Baner is much easier (and cheaper) than in KP. Offering close proximity to the Chhatrapati Shivaji Sports Complex (Balewadi Stadium), Mumbai-Bengaluru Highway and Hinjewadi IT Park is another plus, which makes Baner a top choice for young professionals. Also, plenty of start-ups are set up in Baner itself, making it even more of a preferred choice.
Living on the outskirts of the city is not bad after all and I am actually loving it. For me, Baner is really THE new KP!
Comment below and let me know what you think!