10 Places in Bangalore with Unique Reasons Behind Names
* Disclosure: This post may contain affiliate links, which means we may receive a commission if you click a link and book something (there is never any extra cost to you for using these links).
Are you a hard-core Bangalorean? Do you love your city and claim to know its every single nook and corner? We picked a few popular localities in Bangalore and did a little research about the origins of their names and we were stunned to know the interesting facts behind each of them. Here are few examples:
1. HSR layout
Located in the south-eastern part of Bangalore, this is a pretty residential area dotted with beautiful parks and gardens. It gets its name from the Hosur Road and Sarjapur Road that connects in the layout!
2. Marathahalli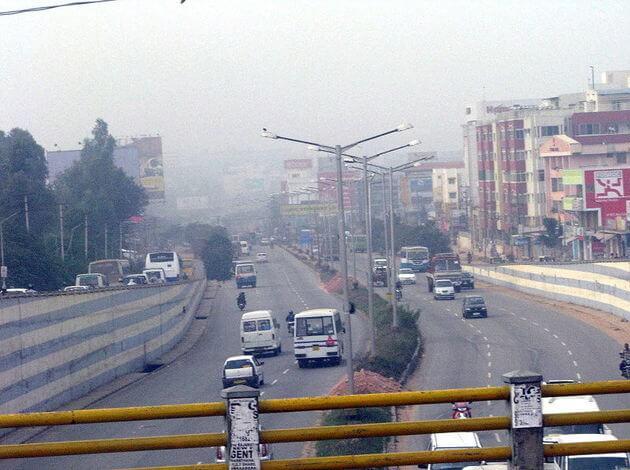 Image Source: Wikimedia Commons
One of the oldest villages that comprise as suburbs of the gigantic metrocity of Bangalore, there are many stories surrounding the origin of its name! Halli means village in the local language and there are some who claim the word Maratha originates from Maruti (Hanuman) temple located here in ancient era. There are also tales that the word originates from the Maratha community that settled here ages ago. There are also claims that the word originates from the fighter aircraft called 'Marut' that crashed here.
3. Domlur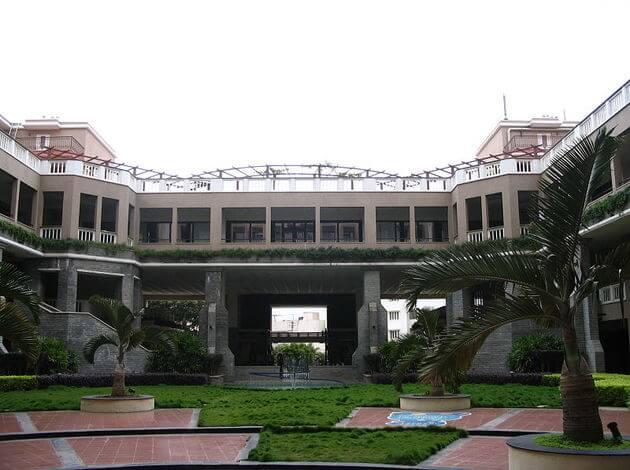 Image Source: Wikimedia Commons
A bustling MNC park today, the word Domlur is said to originate from the ancient word Tombalur inscribed on the walls of Chokkanathaswamy Temple, a 10th century Chola temple located in the area. Fascinating isn't it?
4. Nagarbhavi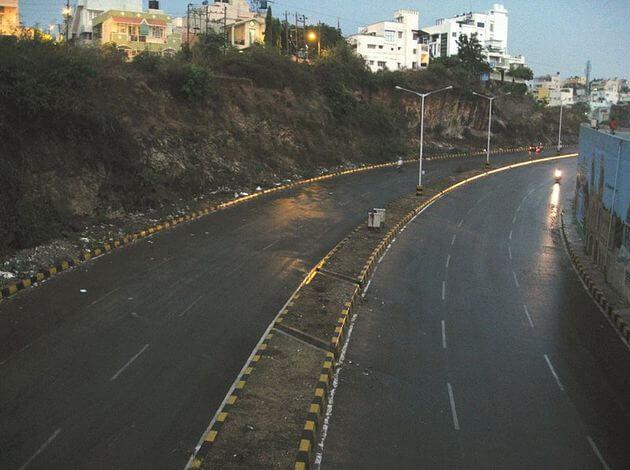 Image Source: Wikimedia Commons
Although not widely proven, the word Nagarbhavi finds its origin in the fact that the area had a lot of snakes and Nagarbhavi means 'well of snakes' in the local language. Check out some fascinating things to do in Bangalore.
5. BTM layout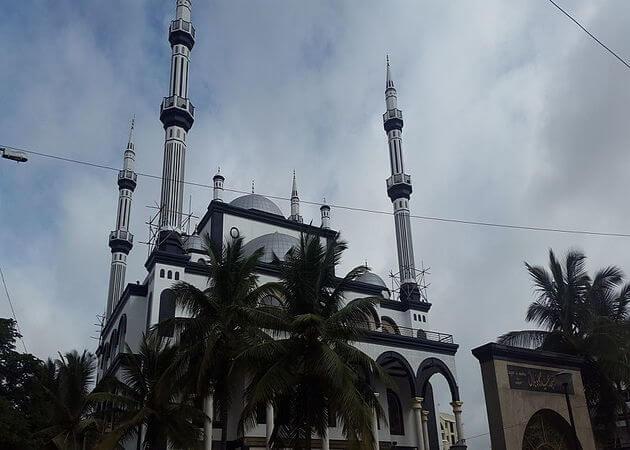 Image Source: Wikipedia.org
A plain simple abbreviation of the three words Byrasandra, Thavarekere and Madiwala that can be accessed from the area, BTM layout was actually called Kuvempunagara.
Read On: Past and Present of Famous Places of Bangalore
6. Banashankari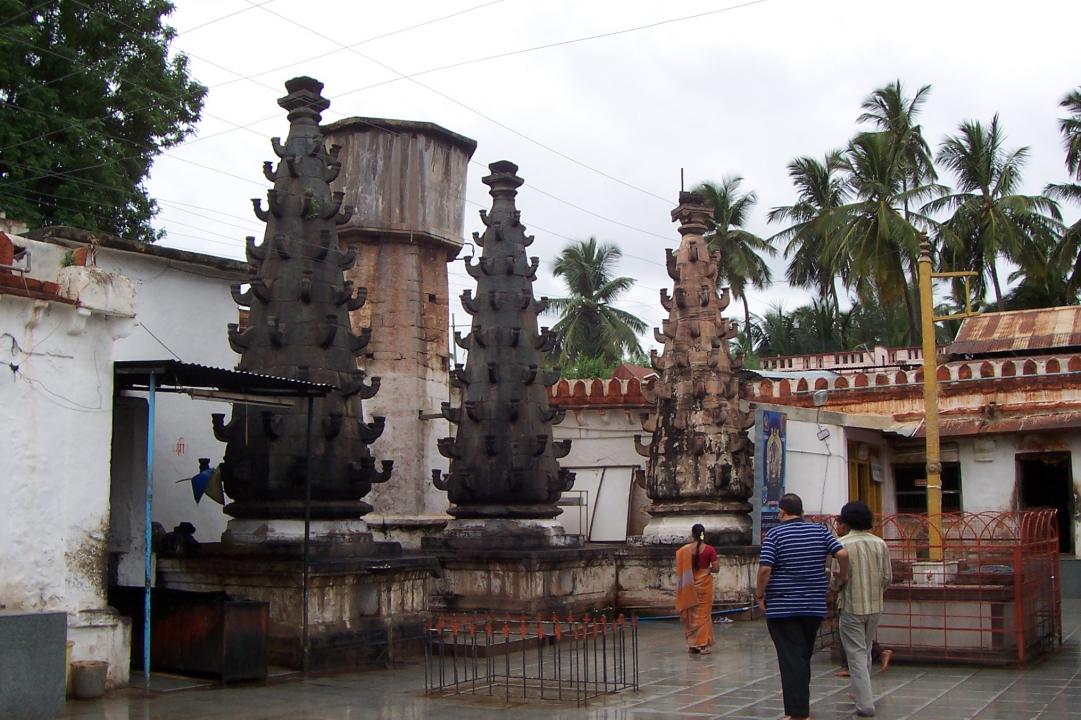 Image Source: Wikimedia Commons
Also known as BSK, this is the largest locality in Banglore and owes its name to the stunning Banashankari Amma Temple on Kanakapura Road which also happens to be one of the oldest temples in Bangalore. The temple is an ethreal beauty and a place of worship frequented by locals and tourists!
7. Sadashivnagar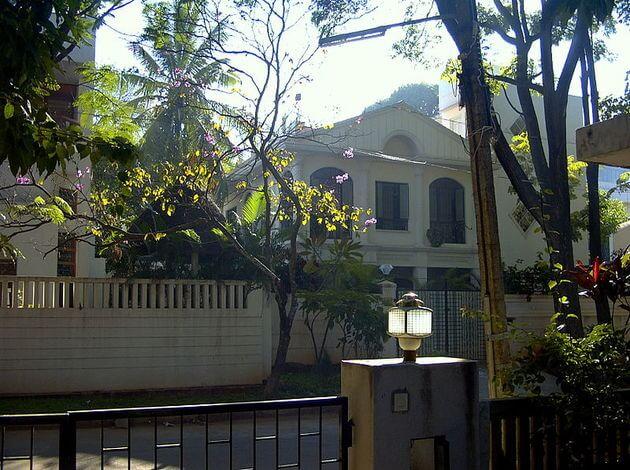 Image Source: Wikimedia Commons
Originally home to the summer residence of the royal Woodeyar family, Sadashivnagar was renamed in the honour of freedom fighter and philanthropist Karnad Sadashiva Rao.
Must Read: Best Tourist Places to Visit Near Bangalore
8. Basavanagudi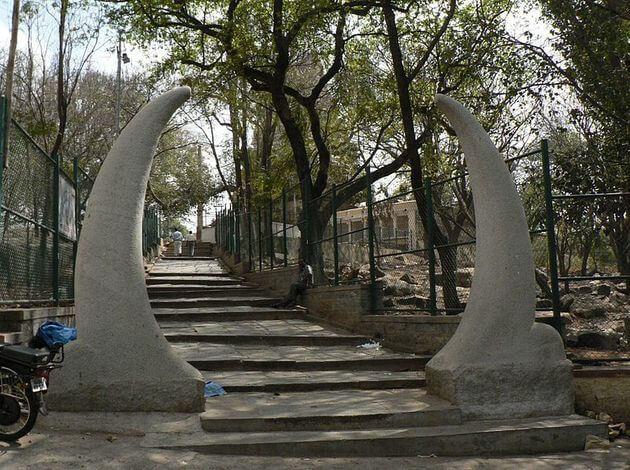 Image Source: Wikimedia Commons
A cosy residential area located along the southern border of the garden city, Basavanagudi is named after the bull temple located within the area. Basava in local language means Bull and Gudi means temple!
9. Rajajinagar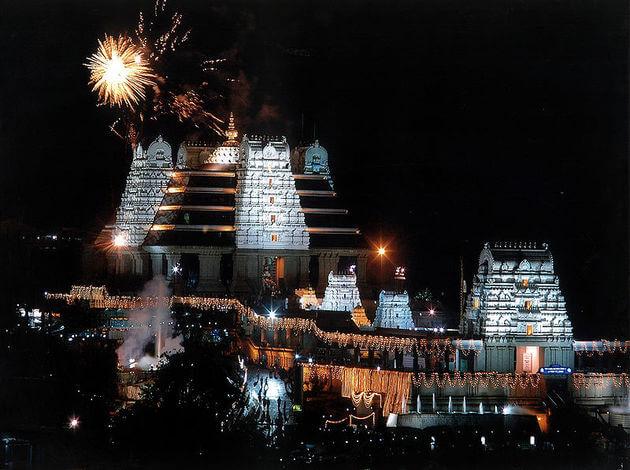 Image Source: Wikimedia Commons
Home to plush residences, Rajajinagar is righteously named from C. Rajgopalchari who was a prominent freedom fighter and the first non-British governor general of India. He was fondly called Rajaji which gave the area its name.
10. Arekere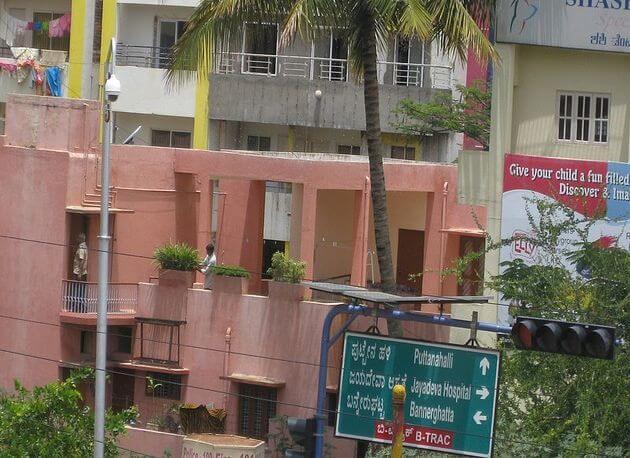 Image Source: Wikimedia Commons
Dotted with homes, well-known hospitals and huge number of IT and BPO companies, Arekere is also very close to IIM Bangalore. Arekere has its origins in the Kannada language where Are means half and Kere means lake owing to the water reservoir located in the area.
Do you know any more quirky names with a unique origin that could add up to this list? Comment below and let us know!
Are you True Bangalorean?
You May Also Like:

8 Reasons People Love to Hate about Bangalore

8 Book Cafes In Bangalore That Every Book Lover Must Visit

Fun things to do in Lal Bagh, Bangalore