Past and Present of Famous Places of Bangalore
* Disclosure: This post may contain affiliate links, which means we may receive a commission if you click a link and book something (there is never any extra cost to you for using these links).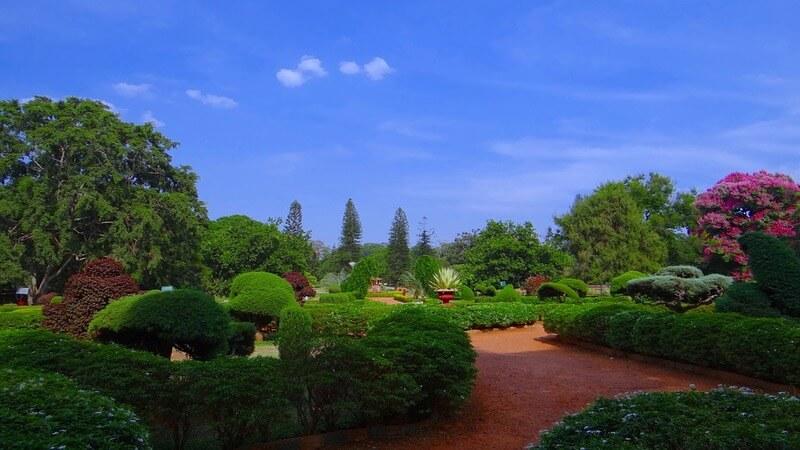 Image Source: Pixabay.com
Bangalore is one of those cities in India that have defined the modern day cosmopolitan self of this nation. From being the centre of Tipu Sultan's and Wodeyar's dynasty and then towards being the cantonment area of British Raj, this city has come a long way. Today, Bangalore is resplendent with its flashy IT and cosmopolitan culture. And not to forget its eternal beautiful weather that proves to be an amazing backdrop! Let us take you down into memory lane and show you some nostalgic areas of this city and their modern selves today.
1. Shivajinagar
Then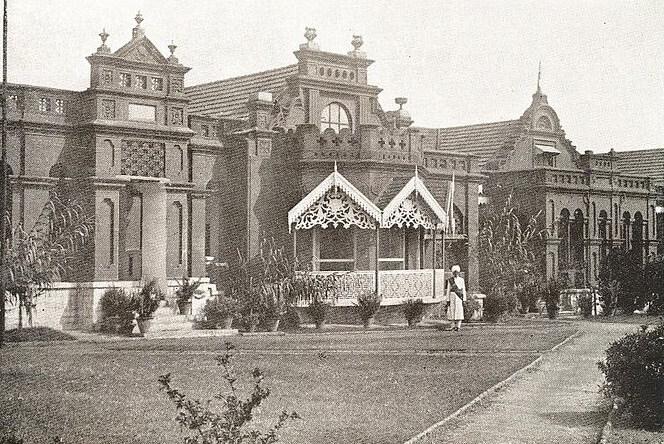 Image Source: Wikimedia Commons
Now
Today this bustling area in Bangalore is a famous landmark. See its 1950s self to mark the transformation it has undergone!
2. The Town Hall
Then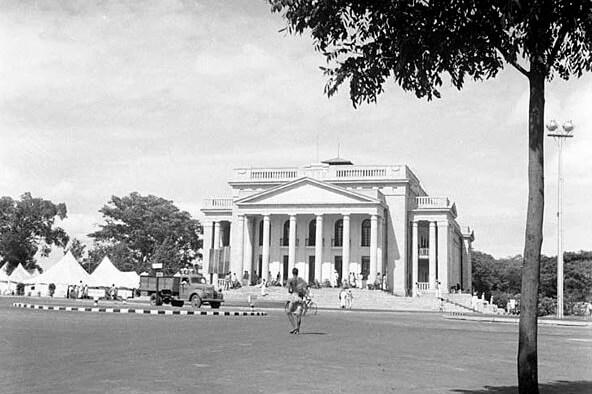 Image Source: Wikimedia Commons
Now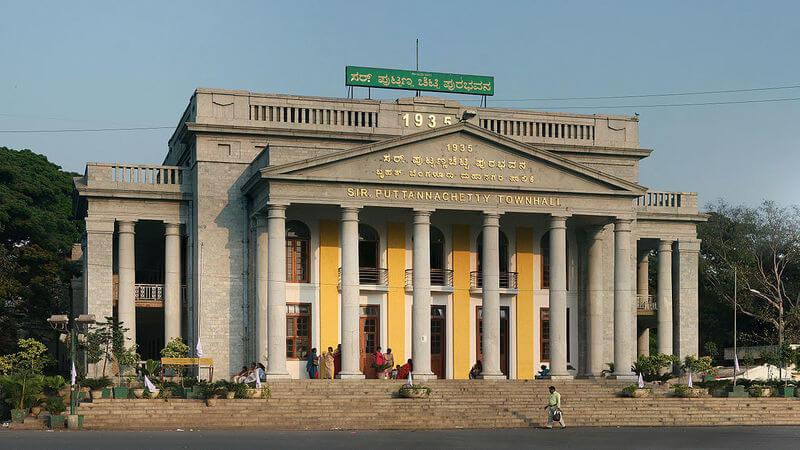 Image Source: Wikipedia
This neo classical building has adorned Bangalore ever since 1930s. Although the shape of the town hall is still the same, but the surrounding area has become more crowded now.
3. Bangalore Fort
Then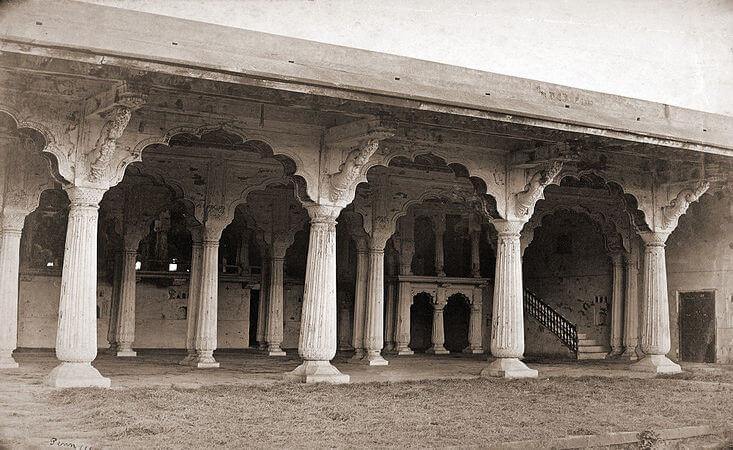 Image Source: Wikimedia Commons
Now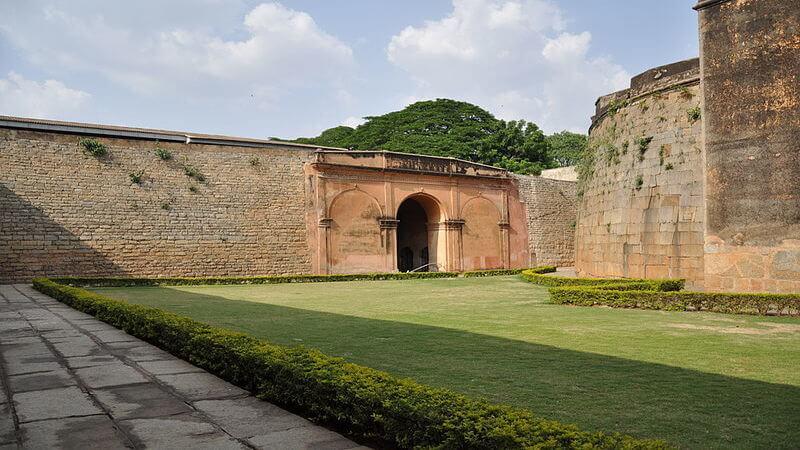 Image Source: Wikimedia Commons
Built in 1537 of mud, this fort was given its present shape in the 17th century. The historical structure has definitely outlived the weathers of time. Like this one, explore the underrate places to visit near Bangalore.
4. M.G.Road
Then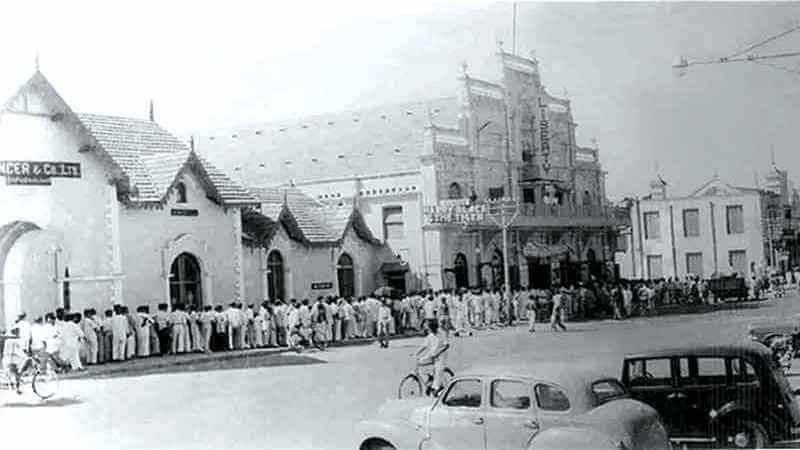 Image Source: Wikimedia Commons
Now
Image Source: Wikimedia Commons
Today M.G.road is one of the busiest and flashiest road in Bangalore. See its older self though!
Must Read: Best Tourist Places to Visit Near Bangalore
5. Oriental Building
Now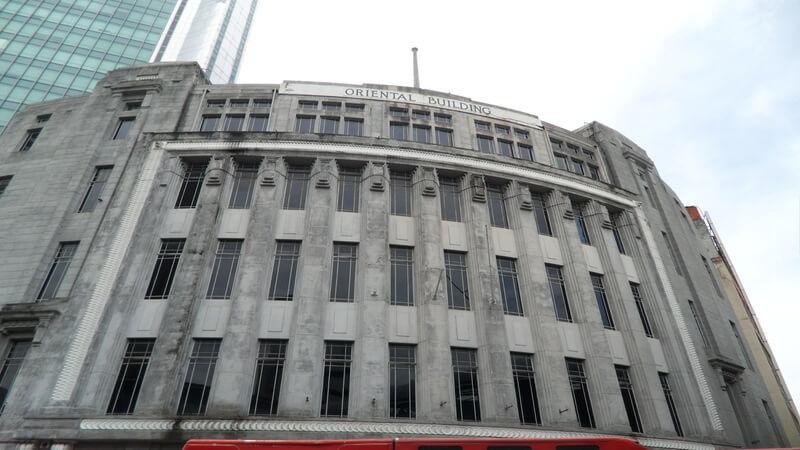 Image Source: Wikimedia Commons
Standing on the crossroads of St. Marks Road and M. G Road is this Oriental Building. The building still remains the same but today it is enveloped in modernity. Planning a trip to Bangalore made more easy and customised according to your area of interest.
6. Lady Curzon and Bowring Hospitals
Also known as Bangalore Medical College and Research institute, this institute has retained its prominence by adapting newer technologies and educational system.
7. Russel Market
Then
PC: Wikipedia
Now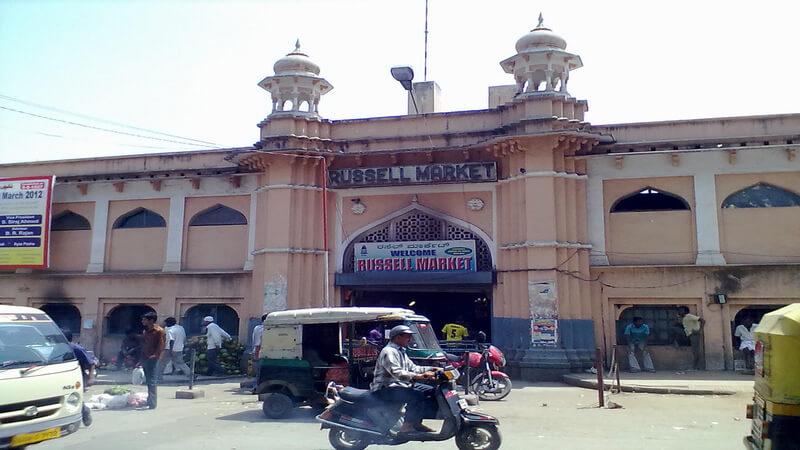 PC: Vijay Krishna/Flickr
This popular market for fruits, beef and poultry was established in 1927. Today the market still retains that status but is definitely much more crowded to visit.
Further Read: Things to do in Bangalore For Under 200 bucks
8. New Opera House
Although the building is deserted today, once upon a time it was a ballroom (in 1930s) and then a theatre in 1960s.
9. BRV Cinema
Located at the entrance of Central Street, the present Golden Palm Army Canteen has a legacy that goes back to over a century. While many may know it now as a canteen and Bangalore's older residents remember it fondly as a theatre, B.R.V. was initially started as canteen/store and armory of the Bangalore Rifle Volunteers denoting the abbreviation.
10. Vidhana Soudha
Now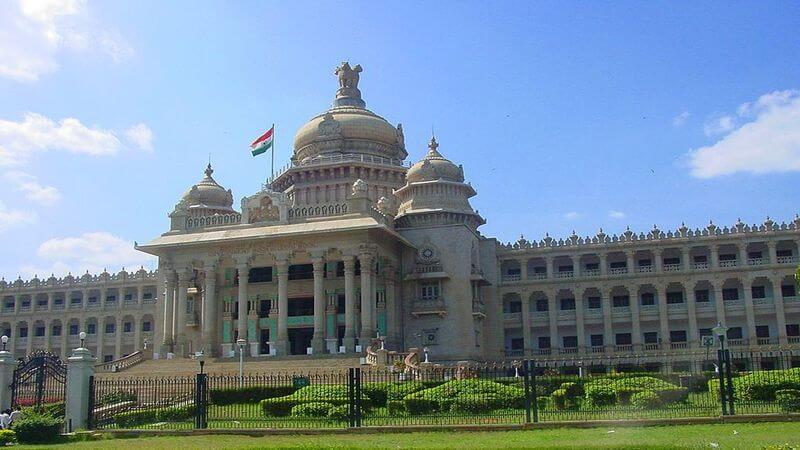 PC: Wikimedia Commons
See Vidhana Soudha at the time when it was being built. Completed in 1956, this was the seat of Karnataka state legislature.
11. Race course
Now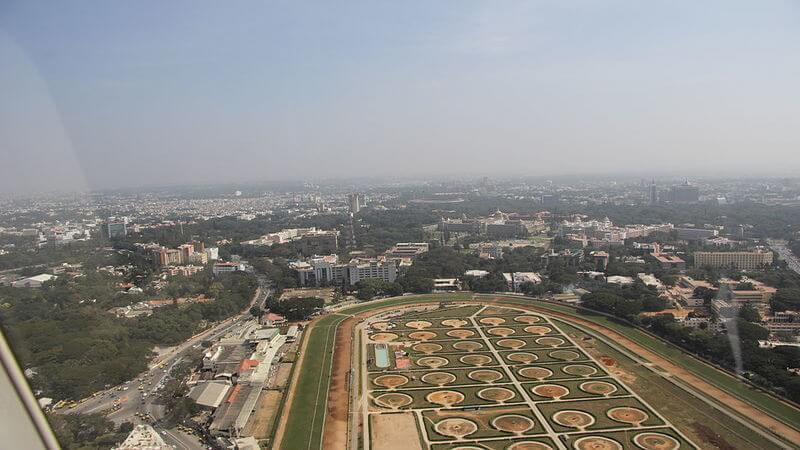 PC: Wikimedia Commons
Founded in the 1920s, the modern racecourse is one of the city's major landmarks of Bangalore.
12. West End Hotel
Now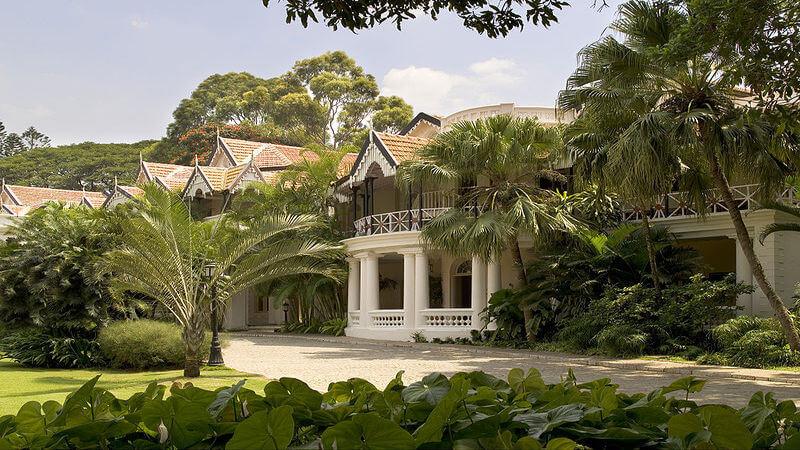 PC: Wikimedia Commons
There are other hotels in the country as old as the Taj West End, but what sets it apart is the fact that it has not closed its operation even for a day since it was opened. It's a legacy that breezes through an era of archetypal British culture, albeit giving a rosy view of it.
13. Tipu Sultan's Summer Palace
Now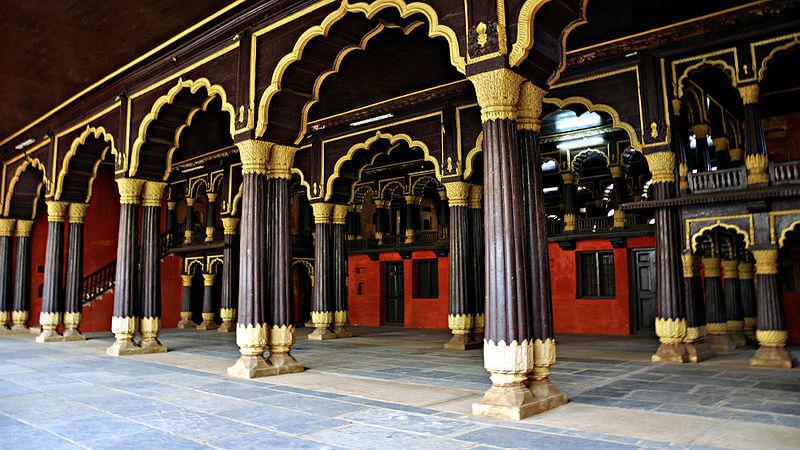 PC: Wikipedia Commons
Dating back to 1790, this palace is important to the history of Bangalore. It was here that Hyder Ali, the father of Tipu Sultan, imprisoned David Baird, along with a number of other army officers of the British. The Tipu Sultan's Fort stands as a witness to the struggle of the Mysore Emperor against the British domination.
14. Victoria Hospital
Then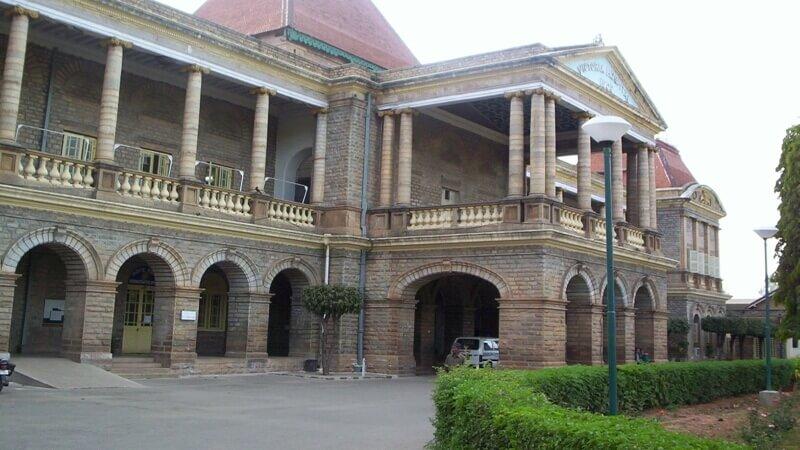 PC: Wikipedia
Completed in 1901, the hospital was constructed in commemoration of Queen Victoria's diamond jubilee. The hospital is now affiliated with Bangalore Medical College.
People who would have lived through these ages would have definitely got nostalgic. So which past image do you like the most? Let us know.
You may also like to read:
8 Reasons People Love to Hate about Bangalore