Bangalore to Munnar Road Trip - A Complete Guide
* Disclosure: This post may contain affiliate links, which means we may receive a commission if you click a link and book something (there is never any extra cost to you for using these links).
Listen up Bangaloreans! If you are thinking of hitting the road this vacation, Bangalore to Munnar by road should be on your checklist of road trips to undertake in India. A coveted destination for many bikers and road trip enthusiasts living in Bangalore, Munnar is one of the best hill stations in India situated in the lap of the lush green Western Ghats, in God's Own Country-Kerala. Having a lingering air of the British Raj era, Munnar welcomes visitors with sights of rolling hills covered in tea plantations, dense forests, immaculate valleys, exotic wildlife, colonial homes and yes, tranquillity.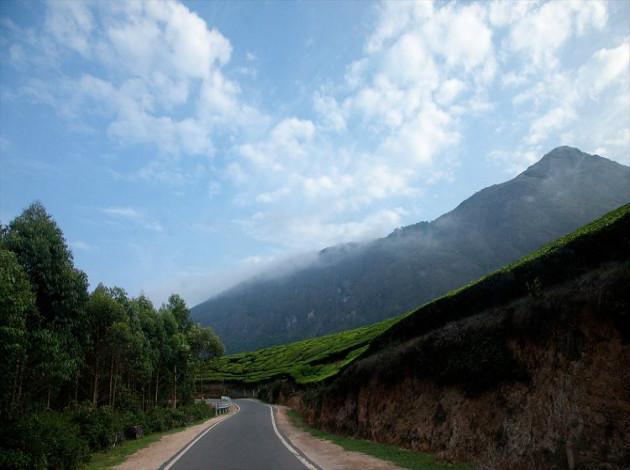 PC: wikimedia
While planning your Bangalore to Munnar trip, be it a road trip or a general one, here are a few important details to keep in mind:
Distance from Bangalore to Munnar:
Approximately 476 kilometres.
How to travel to Munnar from Bangalore:
By Air: There are no direct flights from Bangalore to Munnar. Nearest airports to Munnar are the Cochin International Airport and the Madurai International Airport.
By Bus: Munnar is well connected to Bangalore via road. Government as well as private busses ply between these two places on a regular basis.
By Train: The best way to go to Munnar from Bangalore by rail is to hop on the Ernakulam Express and get down at Salem. From Salem, you can get on a bus or hire a cab.
By Car: But, since you are a hardcore road tripper, you are here to get the details on how to get to Munnar from Bangalore via road. Without further ado, here's all the information.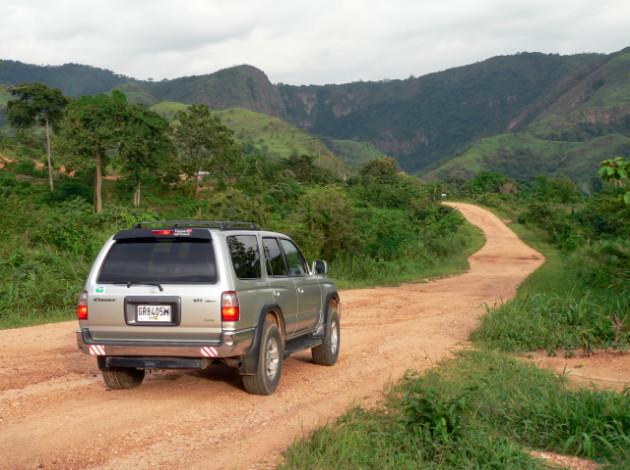 PC: wikimedia
Best route from Bangalore to Munnar by road:
The best route from Bangalore to Munnar by road is the Bangalore - Hosur - Krishnagiri - Dharmapuri - Thoppur - Salem - Bhavani - Avinashi - Palladam - Udumalaipettai Munnar road.
This path, although having many tolls, is scenic and safe. A few patches of the road are bumpy but nothing one cannot manage. Along the way, you will be witnessing lovely scenery comprising of huge windmills, quaint towns, lively waterfalls (during the monsoons), bustling villages and acres of tea gardens, providing for plenty of photography opportunities.
Places to visit on the way to Munnar from Bangalore
There are plenty of places one can visit on the way to Munnar from Bangalore.
In Hosur, you can visit the historical Sri Chandra Choodeshwarar Temple. While passing through Krishnagiri, do hike up the ancient fort located on the Syed Basha Hill and picnic around the Krishnagiri Dam. And if you have a sweet tooth, do pack a box or two of Krishnagiri's famous Makkan-peda.
Located around 46 kilometres from Dharmapuri, the magnificent Hogenakal Falls are worth a detour. While in the city, do pay a visit to the Kottai Kovil Shiva Temple. If not to seek blessings then to atleast witness the miraculous 'hanging pillar'!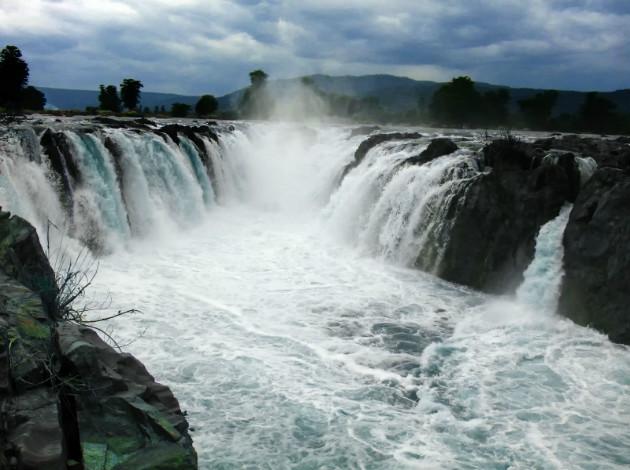 When you drive/ ride through 'Steel City' Salem, you can visit the Kottai Mariamman Temple, the Sugavaneshwarar Temple and the Pandurangan Hill Temple. You can also shop at the local Bazaar Street. The quaint of Avinashi has its own charm. Do visit the architecturally stunning Avinasiappar Temple in this town.
Your last stop on the way to Munnar can be at the picturesque town of Udumalaipettai. After visiting the town's popular and divine Thirumurthy temple, you can hike up to the numerous waterfalls present in the Thirumoorthy Hills. And then you can proceed with your journey onward to the magnificent hill station of Munnar.
Check Out: Best Resorts in Munnar
What to see in Munnar:
You have finally arrived at your destination! After resting for a while, here's what you should explore while in this little piece of heaven. A must do thing in Munnar is taking a walk through the emerald green tea gardens. After you are done exploring the serene tea estates, you can head over to the Kannan Devan Tea Museum to find out how tea is actually manufactured and to learn about the evolution of tea industry in Munnar.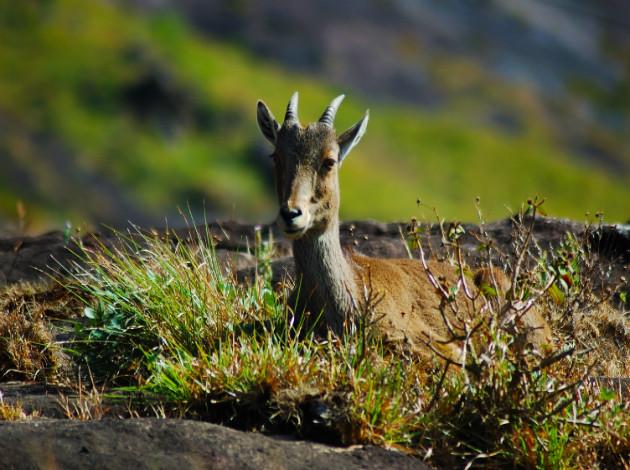 To have close encounters with the wild, the next stop on your Munnar escapade should be the Eravikulam National Park. Other points of interest in and around Munnar are the interesting Punarjani Traditional Village, the beautiful Rose Garden, the quirky Photo Point, the splendid Attukal Waterfalls and Lakkam Waterfalls and the mesmerising Anamudi Peak. On a leisurely evening, go boating over the magnificent Kundala Dam Lake.
Book your accommodations in Munnar using this cool hotel booking feature.
Other routes from Bangalore to Munnar:
There are several other routes you can opt for to travel from Bangalore to Munnar. You can either follow the Bangalore - Hosur - Krishnagiri - Dharmapuri - Thoppur - Salem - Karur -Aravakurichi - Dharapuram - Udumalaipettai Munnar path which is approximately 496 kilometres
Or you can opt for the Bangalore - Hosur - Krishnagiri - Dharmapuri - Thoppur - Mettur - Bhavani - Avinashi - Palladam - Udumalaipettai Munnar path which is probably the shortest route from Bangalore to Munnar.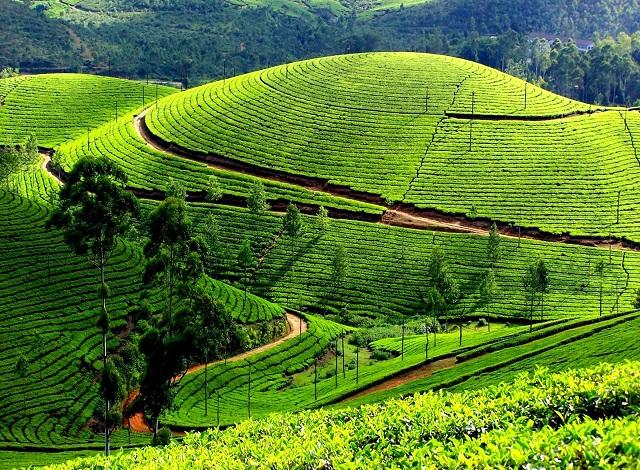 PC: wallpapermagic
All set to hit the road? Hope this comprehensive Bangalore to Munnar road trip guide helps you in planning an epic adventure. Happy journey. Do let us know how your experience was once you get back.
Note: some images are for representative purposes only.
Love going on road trips? You might like these as well:
Mumbai To Goa - The Ultimate Indian Road Trip!
Best Bollywood Road Trip Songs
Roadtrips Where You Can Rent Bikes