7 Bars and Restaurants in London's Historic Public Toilets
* Disclosure: This post may contain affiliate links, which means we may receive a commission if you click a link and book something (there is never any extra cost to you for using these links).
Themed restaurants and bars have been a phenomenon for a while now. Trendy hotspots that range from eclectic to bizarre are all the craze these days. From forest theme to toilet theme, bars and restaurants have taken things to a whole new level and even gone too far sometimes in the quest to provide their patrons with a unique experience. London, a leader in most things fashionable and current has its fair share of quirky establishments. A new trend that's taking hold of the city is the conversion of historic public toilets into bars and restaurants that have retained some of the heritage features of these erstwhile loos.
So, take a round of these quirky bars and restaurants in London in public toilets:
1. CellarDoor
Purple lighting, ingenious design, cabaret shows and drag queens all await at this cozy underground nightclub set in an Aldwych public loo. This former Victorian toilet is famed to have been frequently visited by Oscar Wilde. Today it is a tiny space that packs a big punch!
2. Ladies & Gentlemen
Aptly named, for the ladies and gentlemen who choose to visit this repurposed loo turned stylish bar it promises to be an unusual experience. The music is mainstream jazz and the cocktails are quite good. Located in Kentish Town, the bar belongs to William Borrell of Vestal Vodka fame.
3. WC - Wine & Charcuterie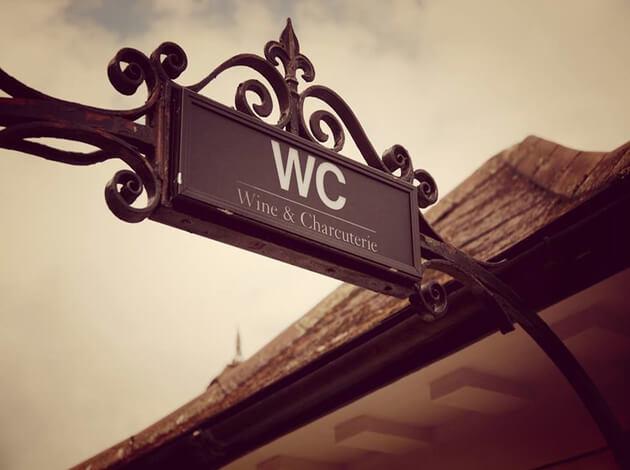 When you think WC, I suppose you also think water closet, but that's not what it stands for! Located near the Clapham Common Tube station, this water-closet-now-watering hole, serves some great wine, charcuterie and cheese platters.
4. Restaurant Story
You know when a refurbished toilet gets a Michelin Star its bound to be something special. Chef Tom Sellers culinary genius is served up in a variety of tasting menus. Beware, just like the loo, there's a waiting to get in so book in advance!
5. Brooksby's Walk
Located on Brooksby's Walk this Homerton public look is now a restaurant run by the very capable Jarrod Cooke and chef Giorgio Ravelli. There is also a rooftop area and the food and cocktails will leave you wanting more!
6. The Attendant
While not exactly a bar, this charming café in Fitzrovia serves scrumptious meals for breakfast and lunch. The décor has retained most of the original fittings including the urinals, which have been thoroughly sanitizedof course!
7. Bermondsey Arts Club
This Art Deco speakeasy boasts of some fantastic cocktails and a genuine Great Gatsby vibe. The Tower Bridge Road public toilet converted into a bar is a charming spot for some old-fashioned fun.
The revamped public toilets trend is not limited to London of course, across England you can find such gems that are a great real-estate bargain for budding restaurateurs. So the next time you visit be sure to drop in to one of these spaces for a pint or pitcher.