17 Most Beautiful Architecture Cities in Europe
* Disclosure: This post may contain affiliate links, which means we may receive a commission if you click a link and book something (there is never any extra cost to you for using these links).
Here is a list of 17 most beautiful architecture cities in Europe where architecture is synonymous with life, of history and with an indomitable human spirit.
1. Athens, Greece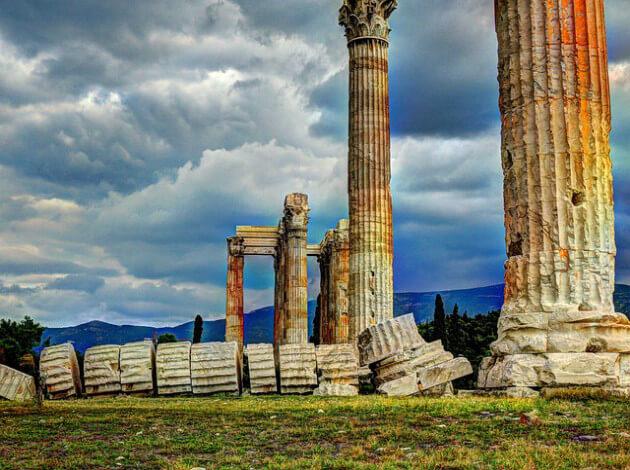 Whenever one thinks of Europe's architecture travel, it is Athens that comes across as the first and the most prominent city in mind. The city is strewn with architecture that bespeaks of ancient and classical religion, of culture and a civilization that defied the ravages of time. It is an architecture that has "launched a thousand ships", something that has changed the course of history of Athens.
Greek architecture that you see embedded in Athens stretches from c. 900 BCE to the first century CE, with the earliest extant stone architecture dating to the seventh century BCE. The most recognizable form of architecture in Athens is perhaps the temple form.
What to see: Parthenon, Temple of Olympian Zeus, Theatre of Dionysus, Greek Parliament, Ancient Agora and many more.
2. London, England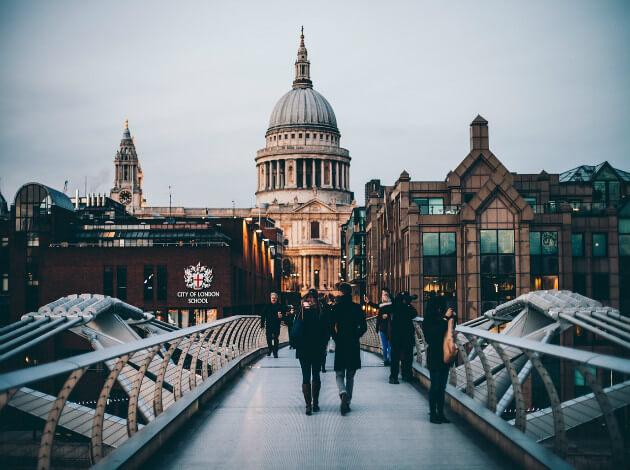 There is no better way to experience the whole history of Europe than to have a look at London's architecture which is seminal in itself. London' s architecture reflects the concoction of each and every movement that has enlightened the history of continent. London is no doubt one of the top european destinations for tourists from all over the world as some of the most famous monuments in Europe are located here.
The city is strewn with Gothic, Neo classical, medieval, Renaissance and Restoration emblems of architecture that peek amidst the skyscrapers of modernity.
What to see: Tower of London, London Bridge, Saint Paul's Cathedral, Westminster Palace, Buckingham Palace, Westminster Abbey, Royal Courts of Justice
3. Berlin, Germany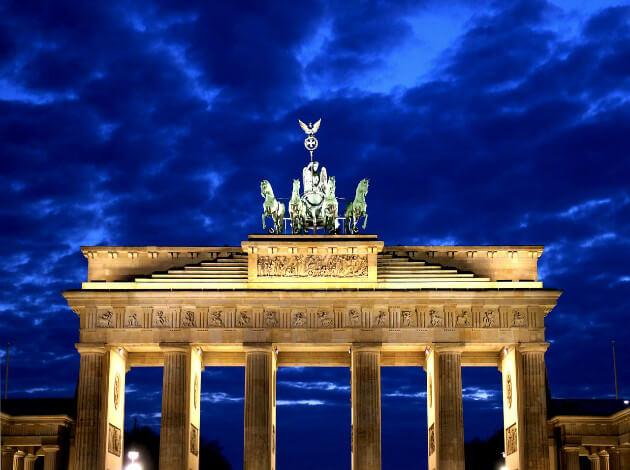 Berlin has offered a rich intellectual and cultural legacy to this world. As they say, buildings in Berlin are not just buildings, they are the living examples of memorials, battlefields, manifestos and other political events that have infact shaped up Europe. Whether it be Nazism, communism or capitalism, all have made an impact on Berlin through their architecture.
What to see: Philharmonic, Reichstag, Brandenburg Gate, Jewish Museum, Berlin Wall
4. Barcelona, Spain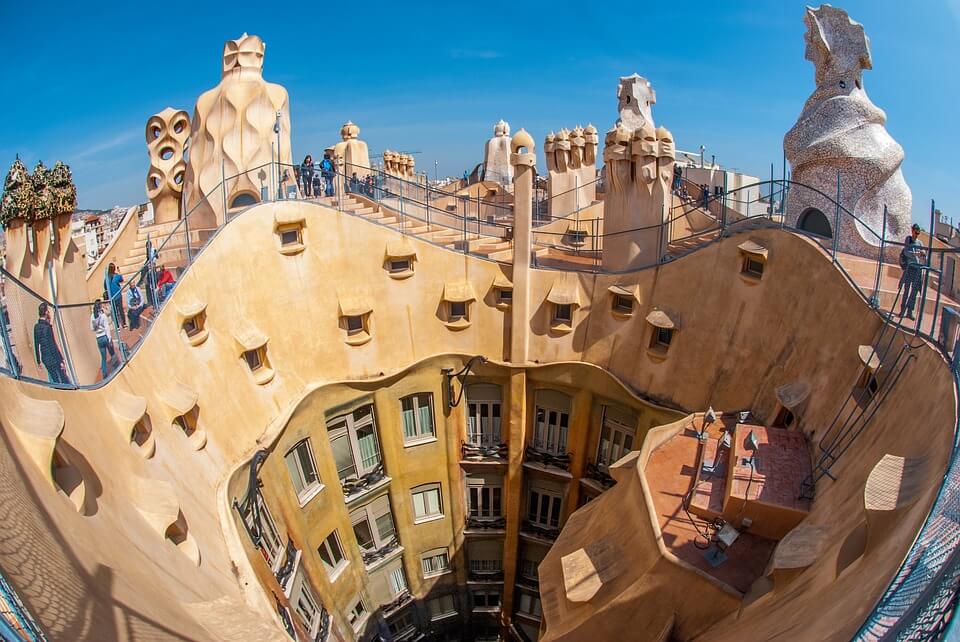 PC: pixabay.com

It seems modernism and Antoni Gaudi have given their best in rendering an effervescent charm to Barcelona's architecture. The city's architecture reflects the ideologies of freedom, artistic creativity and an intrinsic charm. From old town to cathedrals, this city will enrapture you to remain spell bound to it. One of the best cities for architecture in Europe, Barcelona is a must visit on your European trip.
What to see: La Sagrada Familia, Barcelona Pavilion, Casa Batllo, Torre Agbar, Parc Guell
5. Amsterdam, Netherlands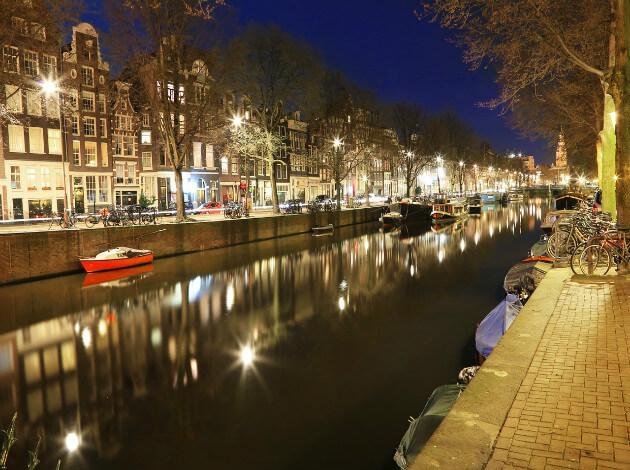 Some of the most beautiful architectural delights find their space in Amsterdam, the capital of Netherlands. Ever since the 17th century, Amsterdam has served as one of the most important ports in Europe, a fact that rendered a beautiful cityscape to it.
The Dutch Renaissance buildings of the 19th century and the historic canals are some of the famous European structures that make the city more picturesque and an absolute haven for art and history lovers.
What to see: The Royal Palace, Tuschinski Theater Amsterdam, Narrowest house in Amsterdam, ARCAM, Amsterdam Central Station
6. Prague, Czech Republic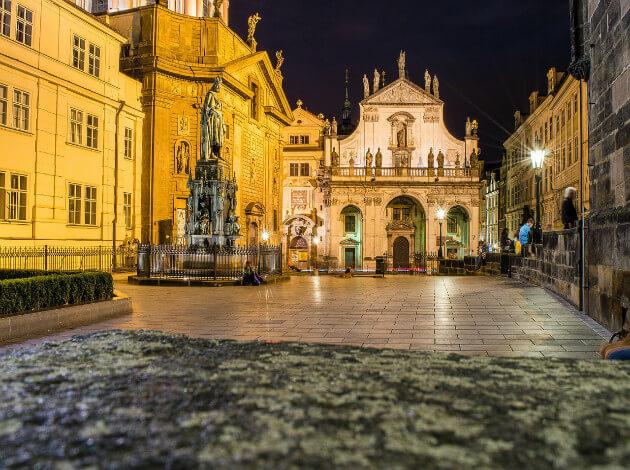 The fact that Prague remained relatively unscathed because of the World Wars in Europe renders to its immense beauty and culture. As you take a stroll through this historic city, you will come across well preserved monuments and European landmarks that speak of culture and civilization. Eight centuries of history come alive as you explore the city of Prague.
What to see: St. George's Basilica, St. Vitus Cathedral, Týn Church, the Old Town Hall and Astronomical Clock.
7. Rome, Italy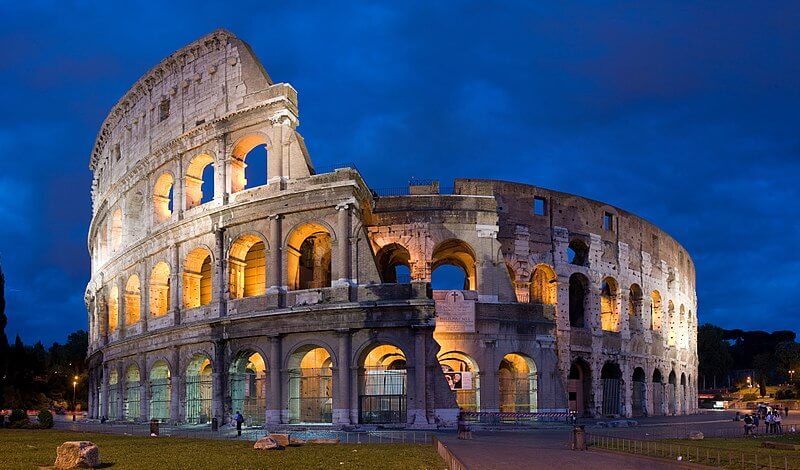 PC: wikipedia.org
There is no way we can exclude Rome from this list. Architecture in Rome delineates its ancient character, its power as well as its ambition. Rome has its own share of architectural orders, especially the Corinthian which is visible in their large public buildings.
However, the Romans were also great innovators and they quickly adopted new construction techniques, used new materials, and uniquely combined existing techniques with creative design to produce a whole range of new architectural structures that dot its cityscape.
What to see: The Basilica, Triumphal arch, Monumental Aqueduct, Amphitheater, Granary Building, and residential housing block.
8. Vienna, Austria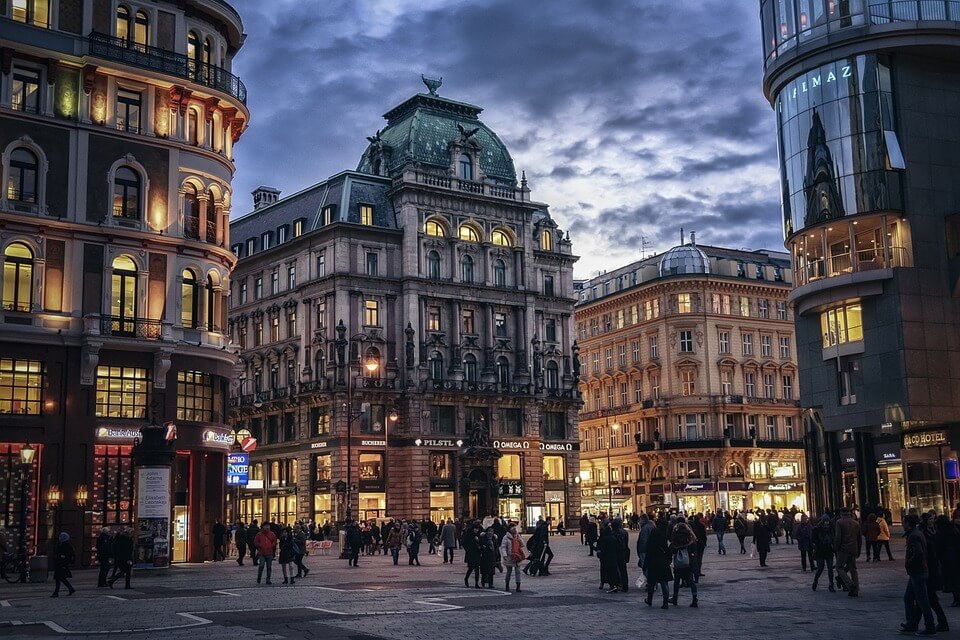 PC: pixabay.com
Architecture in Vienna is musical which makes the city one of the top European destinations for travelers. It is inspirational and true to its history and cultural belief. From Classical to modern, this city has given birth to some of the most stunning monuments of art. To top it all is the Art Nouveau that surmounts every other.
What to see: St. Stephen's Cathedral, Hofburg's Palace, Vienna state opera, Albertina
Must Check : Vienna Itinerary 5 Days
9. Strasbourg, France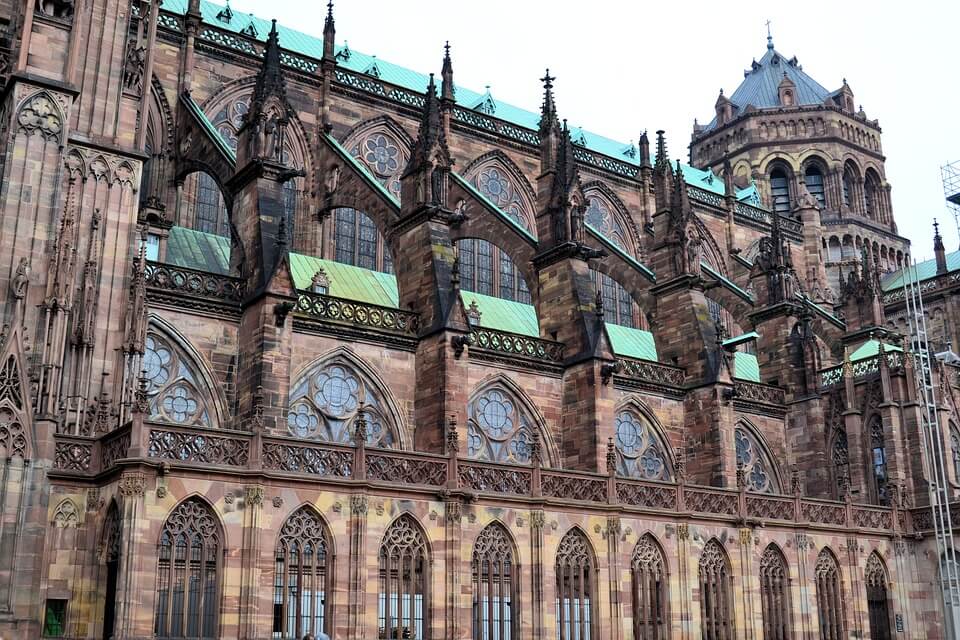 PC: maxpixel.com

Strasbourg stands for monumental beauty. On the one hand, there is the crypt of St. Stephen's church, which contains the remains of a 5th-century Roman basilica and on the other is Grand Ile, where most of the architectural treasures can be seen. Not to forget the Strasbourg's magnificent cathedral which is one of the finest examples in Europe of the high Gothic style and is one of the best tourist attractions in Europe. With such structures, Strasbourg does deserve to be one of the top architectural cities to see in Europe.
What to see: Strasbourg Cathedral and the historic center that houses some of the best urban architecture.
10. Sighisoara, Romania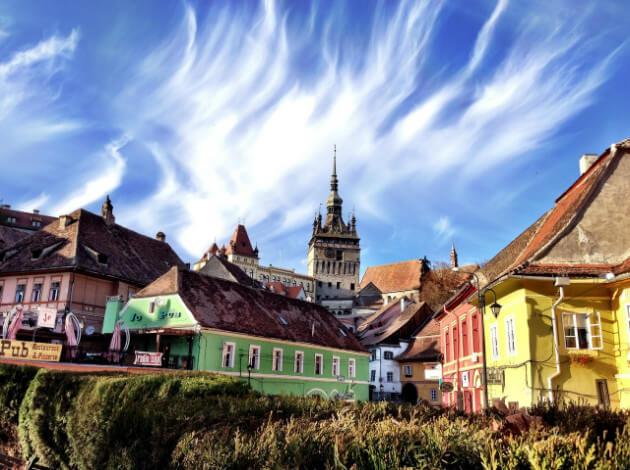 Architecture does not necessarily just pertain to monuments only. It is infact reflected in every street and in every nook and corner. With Sighisoara in Romania, you enter into a time warp as you take a stroll through the well preserved 16th century streets that are bordered by European architectural style. The houses that you will come across are so colorful that you will feel yourself landed in an age bygone or a fairy tale world. To add more to the vintage beauty are the cobblestoned pavements bordered by burgher houses, and lavish churches.
What to see: Colorful streets, windows, the views over a stupendous fairy tale like architecture.
11. Paris, France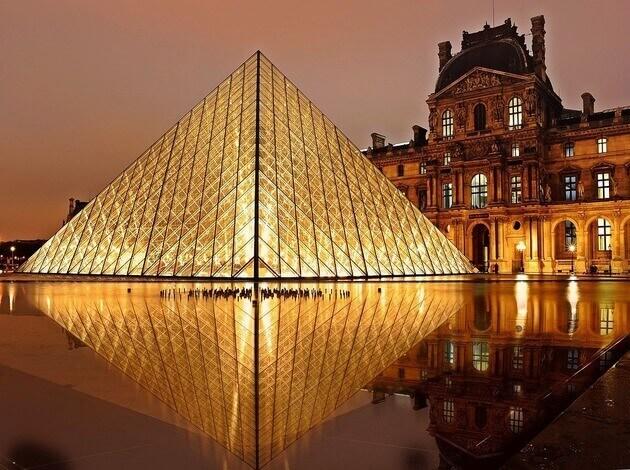 Paris summarizes the diversity of different architectural styles that have dominated Europe over different period. The city's architecture reflects the best of specimens of each era, through its buildings. You can find buildings from middle ages to the 21st century on the Parisian Skyline. Being the birthplace of Gothic architecture and epicentre of the French Renaissance, Paris is the dream come true for an architecture lover!
The Louvre, Notre Dame Cathedral, Arch De Triomphe, Sacre Coeur, Eiffel Tower and the latest Louis Vuitton Foundation building.
12. Lisbon, Portugal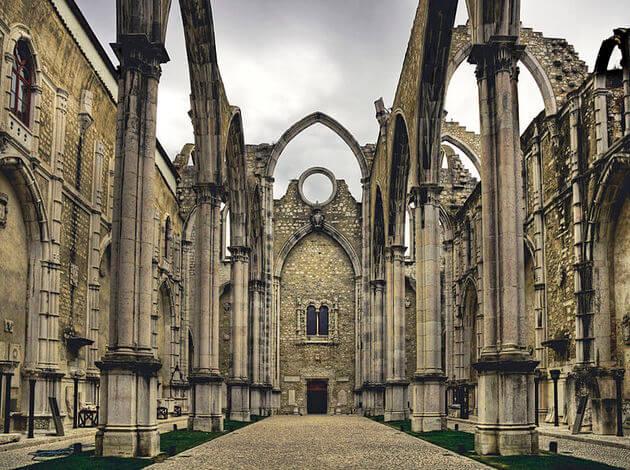 PC: Wikimedia Commons
Amalgamation of the local style as well as the one borrowed from the different colonies of Portugal, Lisbon's architecture stands out. Although much of the city's architecture was damaged during the devastating earthquake of 1755, what we can see today is a combination of rework, new establishments and ruins of what was once, spectacular. Roman, Moorish, Renaissance and modern, you can find distinct architectural styles nestling in Lisbon, merrily.
Jeronimos Monastery, Belem tower, 25 de Abril suspension bridge, Convento do Carmo, Monument to Discoveries, Gare do Oriente, So Roque church.
13. Bruges, Belgium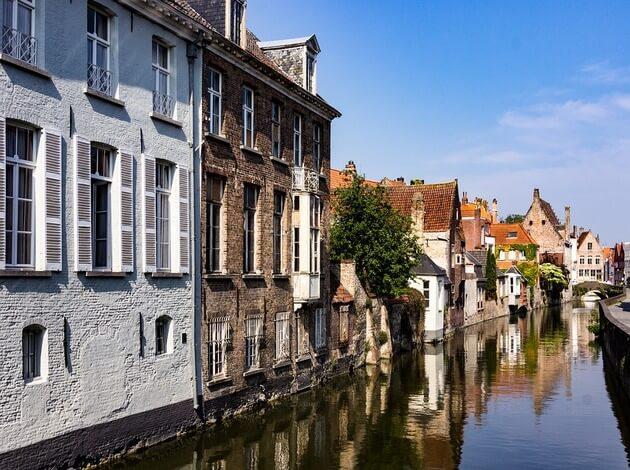 Beautiful historic houses, medieval charm nestling in the egg-shaped town, Bruges is one of the best places to enjoy a historic walking tour, thanks to its gorgeous buildings and monuments that spring up on every corner! The historic town has an eclectic mix of both medieval as well as modern architecture. The best part is, the monuments and buildings are very well-preserved, making them a delight to visit!
Bargebrug, De Vos Almshouse, The church if our lady, Provost's house, Provinciaal Hof
14. Szczecin, Poland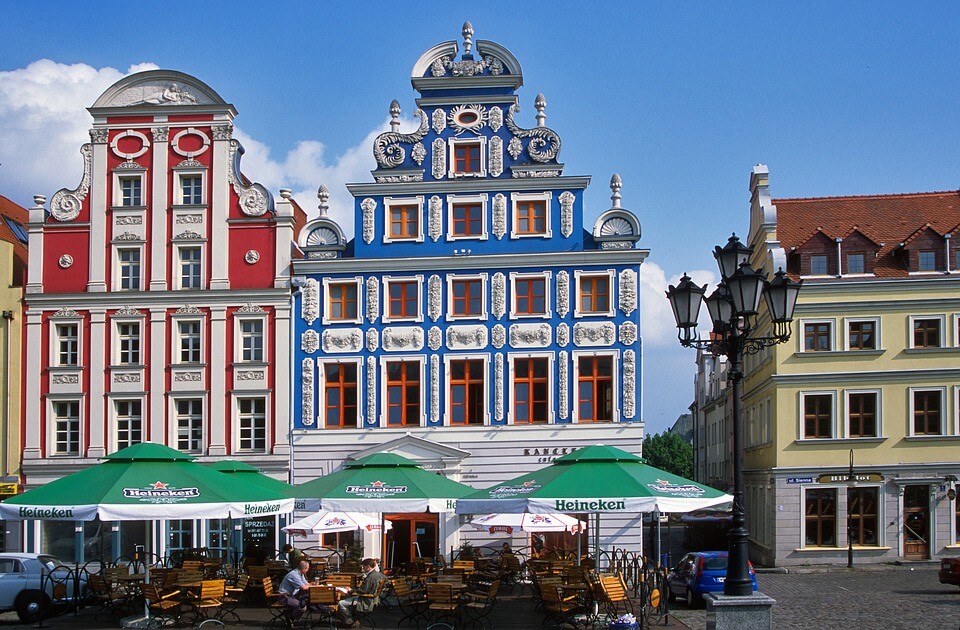 PC: maxpixel.com
This polish city is under-rated and if you are fond of Art Nouveau, you should totally visit this city! Apart from the well-maintained parks and striking avenues, the city's architecture resonates with that of Paris. After the damage caused in WW II, the city's eminent structures were refurbished and new were added to the skyline. Besides Renaissance and Gothic, architectural style reflecting social realism is evident in the structures of the city.
Ducal Castle, Szczecin Cathedral, Szczecin Bismarck Tower, National Museum, Szczecin Philharmonic, Cathedral Basilica of St. James the Apostle
15. Florence, Italy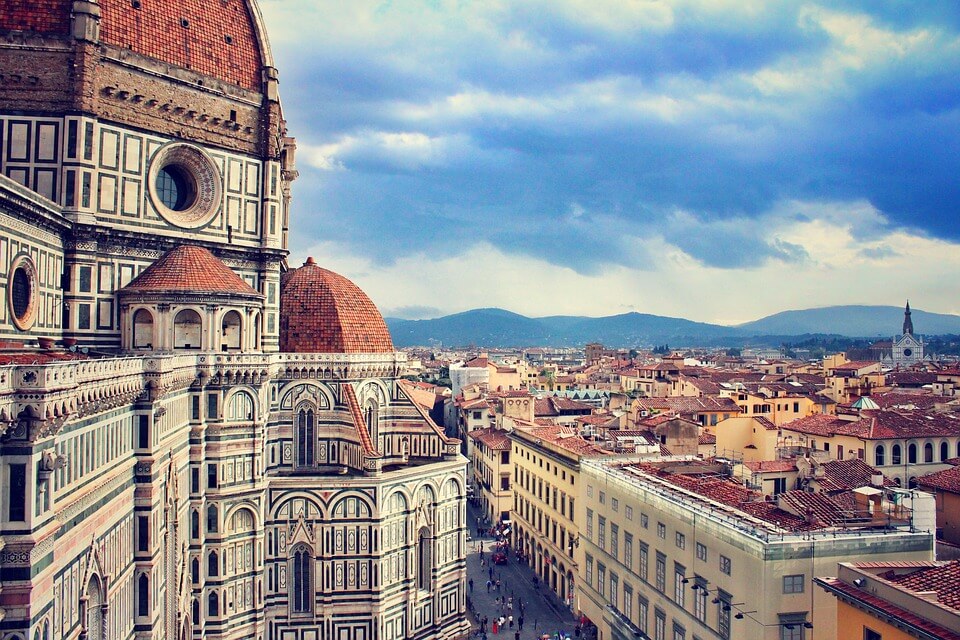 PC: pixabay.com
Eminent as the city of love and romance, much of the city's vibe is attributed to its stunning architecture, that is not just classic but exhibits outstanding examples of the renaissance. The city has structures from the Pre-historic, Greek, Roman, Romanesque and Gothic, Renaissance, Late Renaissance, Mannerism as well as Art Nouveau and modern contemporary, making it a treat to an architecture enthusiasts! And yes, of course there is Michelangelo's David for art lovers!
The Duomo, Basilica of San Lorenzo, Basilica of Santa Maria Novella, Palazzo Pitti, Palazzo Vecchio, Basilica of Santa Croce.
16. Istanbul, Turkey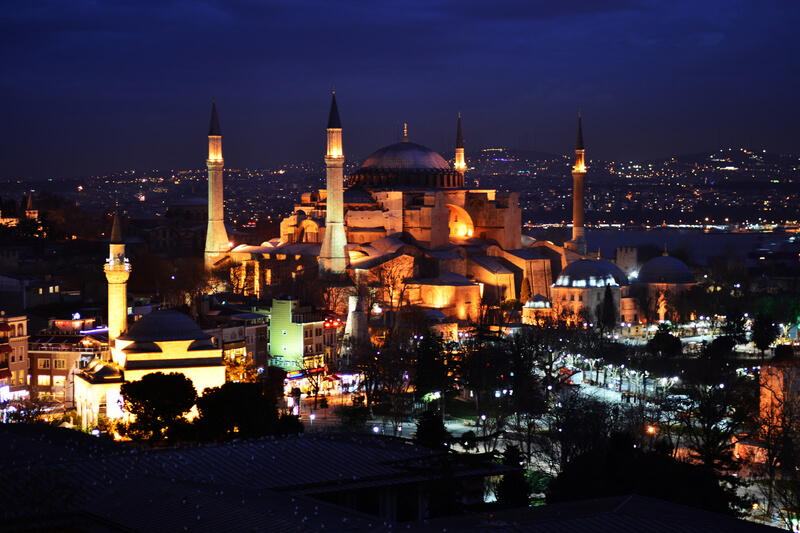 PC: goodfreephotos.com
The city that has seen rise and fall on enormous empires, displays a mix-trix of Byzantine, Genoese, Ottoman, and modern Turkish influences in its architecture. Every monument here has a story, of one empire's conquest over the other resulting into diversity of structures. This has given the city a very distinct skyline replete of mosques, churches and synagogues mingling besides each other. The royal palaces, towers and tombs, of course are admirable as well!
Hagia Sophia, Beylerbei Palace, Sultan Ahmed Mosque, Topkapi Palace, Dolmabahce palace, Galata Tower
17. Valencia, Spain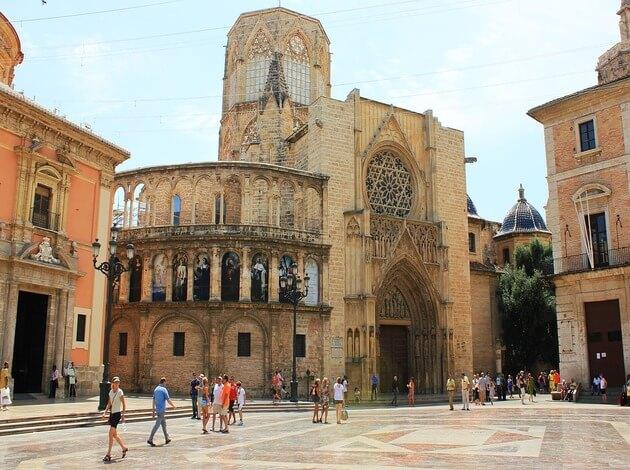 The city is the unification of the old and the new. The city flaunts the buildings dating from the Roman and Arabic times infused with other structures displaying Gothic, Renaissance and Baroque style or architecture. And to add to the diversity, there is 'City of Arts and Sciences' which will astonish you with fine contemporary architecture. Attributed to architects Santiago Calatrava and Felix Candela, the various structures housing museums, opera houses and much more will stun you with its modernism, use of monochrome and fantastic design, unmatchable to anything else in the country.
City of Arts and Sciences, The Conference centre, Mercat Central, Valencia Cathedral,
So which of these cities would you like to explore for its architecture? Let us know.
Plan, Pack & Move!