Best Art Galleries in Seattle for an Artsy Vacation!
* Disclosure: This post may contain affiliate links, which means we may receive a commission if you click a link and book something (there is never any extra cost to you for using these links).
Seattle's tryst with arts and artists is quite well known and documented. Be it music, paintings, craftsmanship, theatre or any other performing and display art, Seattle always has excelled in promoting and performing it extensively! There are tons of art galleries and museum in Seattle which pay a rich tribute to these wonderful art forms that have thrived in the Emerald City since decades.
If you plan on visiting this place anytime soon and want to get an intriguing introduction to the world of arts and crafts, then here are some of the best art galleries in Seattle you probably should check out!
1. Henry Art Gallery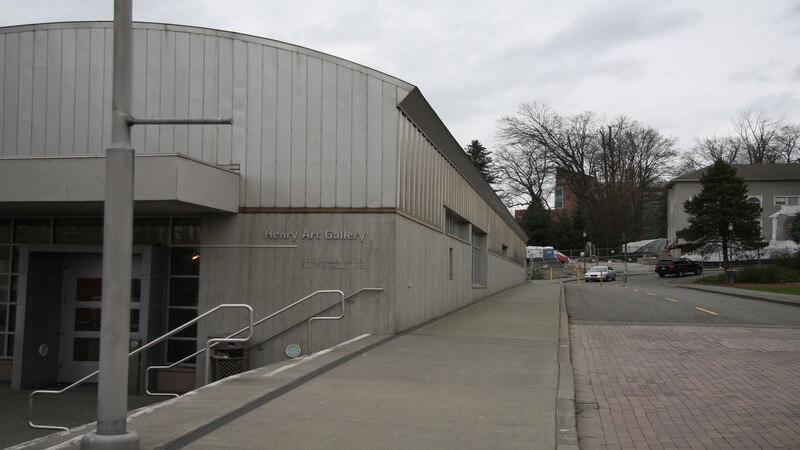 Image Source: Flickr.com
The popular art museum Henry Art Gallery is located at the University of Washington in Seattle, and on its unveiling in 1927, it was the first public art museum in Washington State. It was named after a local businessman who made a generous monetary donation, along with several paintings from his private collection. Most of the permanent exhibitions have been displayed online, but appreciating their beauty in person is a remarkable experience in itself! Light Rein and James Turrell Skyspace are two of the most prized possessions of the museum!
Timings:
Wed, Fri - Sun: 11 am - 4 pm
Thu: 11 am - 9 pm
Mon - Tue: Closed
2. Ghost Gallery
Though not as renowned or old as the other art galleries in Seattle, the Ghost Gallery is still considered to be one of the must-visit galleries in the city. The gallery was founded in 2006 by an independent curator Laurie Kearney, who sought to introduce artwork previously un-introduced to mainstream Seattle. The unique theme of its brick and mortar interiors is also a refreshing change from the usual ritzy looking art galleries and offers better attention on the exhibits!


Timings:
Thu - Fri: 11 am - 7 pm
Sat - Sun: 11 am - 6 pm
Tue - Wed: By Appointment
Mon: Closed
3. SOIL Gallery
You know an art gallery is definitely worth a visit when it is run by the artists themselves! This is what makes the gallery stand out from the rest in Seattle. Local and emerging artists are given a platform to showcase their brilliant talent and exhibit their works in any forms they might desire! Throughout the year there are numerous exhibitions at the gallery, so you never know which one you might be lucky enough to catch a glimpse of!


Timings:
Winter Hours:- Thu - Sun: 11 am - 4 pm
4. Greg Kucera Gallery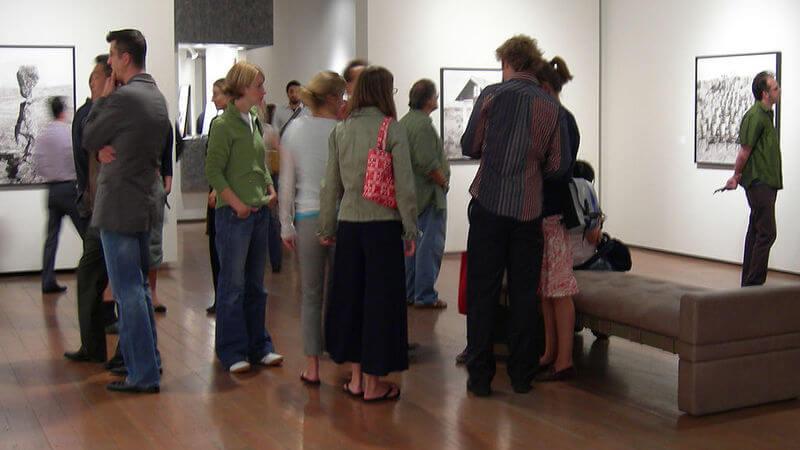 Image Source: Wikimedia Commons
Find contemporary art at its very best in the Greg Kucera Art Gallery in Seattle. Every day there are new and unique exhibitions with a number of paintings, photographs, sculptures, drawings and other forms of artistic expressions! Though there are several small viewing rooms and a large hall, the most spectacular sight is that of the balcony outside the gallery. It hosts numerous wonderful wrought-iron structures and also a few temporary exhibitions at times. Understand art through the artists' eye at the Greg Kucera Art Gallery.
Timings:
Tue - Sat: 10:30 am - 5:30 pm
Sun - Mon: Closed
5. Mariane Ibrahim Gallery
Earlier known as M.I.A. Gallery, the Mariane Ibrahim Gallery is known for showcasing some marvellous works of art. The usually featured artists and the artworks presented in the gallery are known for their different and unique approach to life, culture and society. They compel the viewer to think and ponder on the intricacies of life and how a different perception can make all the difference in our thought process. Mariane Ibrahim Gallery is indeed a refreshing way to look at art around the world!


Timings:
Wed - Fri: 11 am - 6 pm
Sat: 12 pm - 5 pm
Tue: By Appointment
6. James Harris Gallery
The James Harris Gallery was founded in the year 1999 and has not looked back a day since its inception! The gallery primarily showcases contemporary art in the form of paintings, sculptures, video displays, drawings and photography work. Apart from promoting local artists, the gallery has also showcased some very prominent artists in the past, and continues to do so in the present! All of the exhibitions make up for a pleasant mixture of local and international artwork and give a deep insight into the world of art.


Timings:
Wed - Sat: 11 am - 5 pm
Tue: By Appointment
7. Prole Drift
Prole Drift is the brainchild of 2 Seattle based artists Jaq Chartier and Dirk Park who have both the credentials and the artistic know how to start and successfully run an esteemed art gallery in the city. Apart from their own collections, they feature local and prominent artists too, but usually those who have a bit of flair and energetic touch to their artworks, matching the overall theme of the Prole Drift Gallery.


Timings:
By Appointment or Specially Scheduled Shows only
8. Bryan Ohno Gallery
Don't be fooled by the relatively smaller size of the Bryan Ohno Gallery, it is home to some of the best, exquisite artwork in the whole of Seattle. The artist and curator Bryan Ohno is famous for exhibits showcasing contemporary sculptures, Pacific Northwest artists and contemporary art from Japan. He is also known to have an inkling for shows that are created from organic materials and exhibits which are able to relate art and science in a delightfully creative manner.


Timings:
Winter Hour: By Appointment
9. Bridge Productions
Opened in 2010 under the name of LxWxH (Length by Width by Height), the gallery was opened again under the name Bridge Productions. The gallery aims to promote emerging and mid-career contemporary artists and showcase their artwork in such a way that is easily accessible for the visitors and patrons of serious arts. There are also some exhibitions where prominent and reputed artists come and present their work to the audience.
Bridge Productions actually is a bridge between the artist and the viewer.
Timings:
Wed - Sat: 2 pm - 7 pm
10. Wing Luke Museum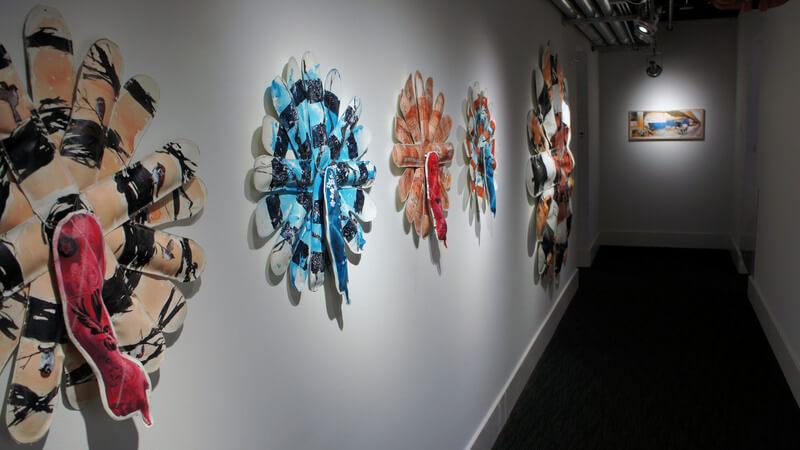 Image Source: Tracy Hunter/flickr.com
Though a part of the Smithsonian Institute, The Wing Luke Museum of the Asian Pacific American Experience or as it is popularly referred to 'The Wing', is a history museum that showcases exhibits which brings to light issues regarding the art, culture and history of the Asian Pacific American communities. The museum houses both permanent and temporary exhibits, with the exhibit on Bruce Lee being one of the most famous and critically acclaimed amongst its collections.
Timings:
Tue - Sun: 10 am - 5 pm
Mon: Closed
1st Thu of each month: 10 am - 8 pm
11. Chihuly Garden & Glass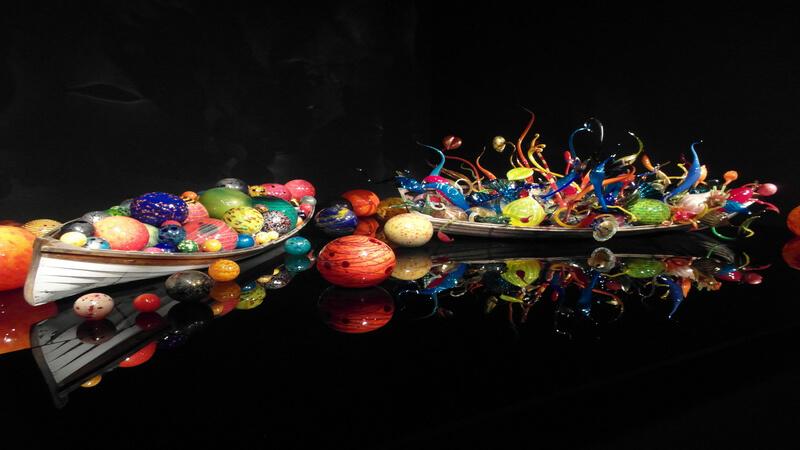 Image Source: Kyla Duhamel/flickr.com
Probably one of the best art galleries in Seattle, the Chihuly Garden & Glass was opened in 2012 in the Seattle Center to showcase and display the brilliant artwork by reputed artist Dale Chihuly. The gallery is made up of a Garden, Glasshouse, Interior Exhibits, a cafe which seats almost 100 people, a theatre and a lecture space. The gallery is particularly famous for a huge 100-feet long suspended sculpture, one of the David Chihuly's largest ever!
Timings:
Sun - Thu: 11 am - 6 pm
Fri - Sat: 11 am - 7 pm
12. KOBO Gallery & Shop
KOBO Gallery is a refreshing change in the art scene of Seattle with its focus on Japanese and Northwest arts and crafts. The gallery pays tribute to contemporary and also traditional artforms, with the emphasis being on actual objects made from wood, paper, clay, metal and the likes. Apart from being brilliant artworks, the exhibits also deliver messages to the people regarding a variety of social and ecological issues.


Timings:
Mon - Sat: 11 am - 6 pm
Sun: 12 pm - 6 pm
13. Pratt Fine Arts Center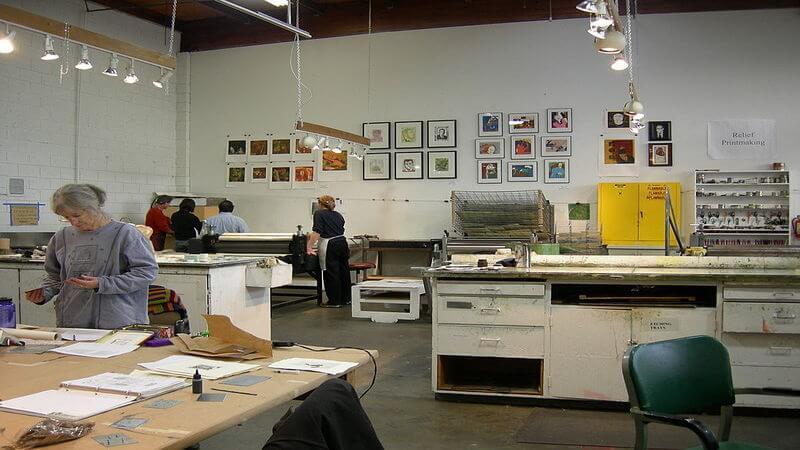 Image Source: Wikimedia Commons
The best part about visiting the Pratt Fine Arts Center is that apart from viewing some amazing artwork in the exhibition section, visitors can also treat themselves to various workshops and can make good use of the facilities to get a close look at activities like glass beadmaking, glassblowing, metal sculpting, stone carving, bronze casting, woodworks and so on! So don't just admire the finished art piece, look at the process behind its making and appreciate art in a whole new light!
Timings:
Mon - Sun: 8:30 am - 10 pm
14. Museum of Pop Culture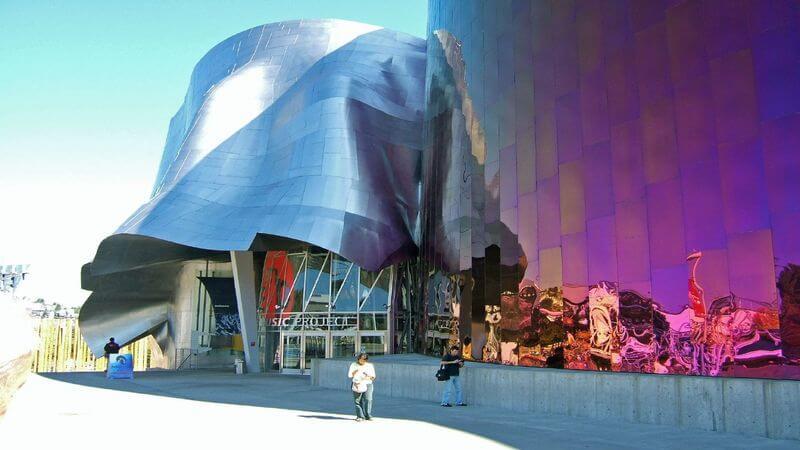 Image Source: Sue/flickr.com
Though not a traditional art gallery, the Museum of Pop Culture is an absolute must-visit attraction in Seattle. It was opened in 2000 by billionaire and Microsoft co-founder Paul Allen to help people understand, interpret and engage in the contemporary popular culture of our present times. There is a Science Fiction Museum and a Science Fiction and Fantasy Hall of Fame which houses highly entertaining and educational exhibits for the visitors' perusal. Explore art in a way that you wouldn't have ever experienced before!
Timings :
Winter Hours:
Daily: 10 am - 5 pm
Summer Hours:
Daily: 10 am - 7 pm
15. The Vera Project
The Vera Project in Seattle is modelled after the popular Vera Club in Netherlands and aims to attract and engage the youth by the means of concerts, workshops, art programs and training programs. Special exhibitions and performances focus on music and arts, and the best part is that everything is designed keeping the young generation in mind, so that they also find everything interesting enough to participate!
Timings:
By Appointment/According to scheduled performances and exhibits
Did we include all of your favourite art galleries in Seattle? If you know of any that we might have missed out on, do tell us by writing in the comments section below!
Also Check Out: