12 Best Beaches in Los Angeles For an Endless Summer
DEEPAK KANNAN
UPDATED Aug 29, 2017
4.8K Views
Ethnically diverse and culturally vibrant, the trend-setting global metropolis of Los Angeles is one of the irresistible vacation destinations in the world. Home to more than a dozen of iconic stars, the 'Entertainment Capital of the World' is a land of dreams. While the cinematic landscape is let alone beautiful, the sprawling sunny coastline on top is even mesmerizing.
Blessed with a picturesque coastline from the Malibu to South Bay, Los Angeles is painted with some of the lovely blonde beaches in the world. Without further adieu, we present you the 12 best beaches in Los Angeles for an endless summer.
1. Santa Monica State Beach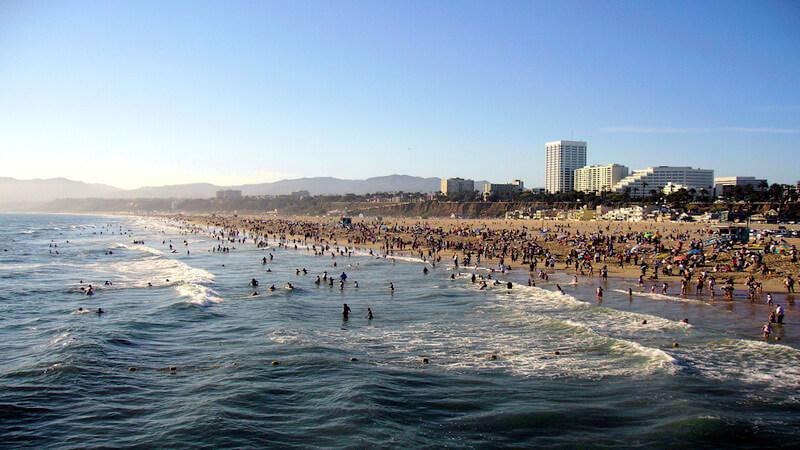 Image Source: Wikimedia Commons
Drawing the visitors from all around the globe is the landmark beach of Santa Monica State Beach. Extending long as it would never end, Santa Monica State Beach is a popular pick for the locals and visiting the beach is one of the top things to do in Los Angeles. Activities in the beach include volleyball, working out at Muscle beach, surfing, swimming, and stand-up paddleboarding. But the main attraction is the Santa Monica Pier which will keep you occupied. Revel in the festive vibe, stretch your legs, or go for a bike ride.
The gentle breeze from the bay, the sugary texture of the beach sand, and the relaxing sound of the waves crashing against the shore is one of the wonderful experiences to enjoy in Los Angeles and with this list, I am sure you will get the essence of the City of Angels.