10 Best Beaches in Sydney To Visit
* Disclosure: This post may contain affiliate links, which means we may receive a commission if you click a link and book something (there is never any extra cost to you for using these links).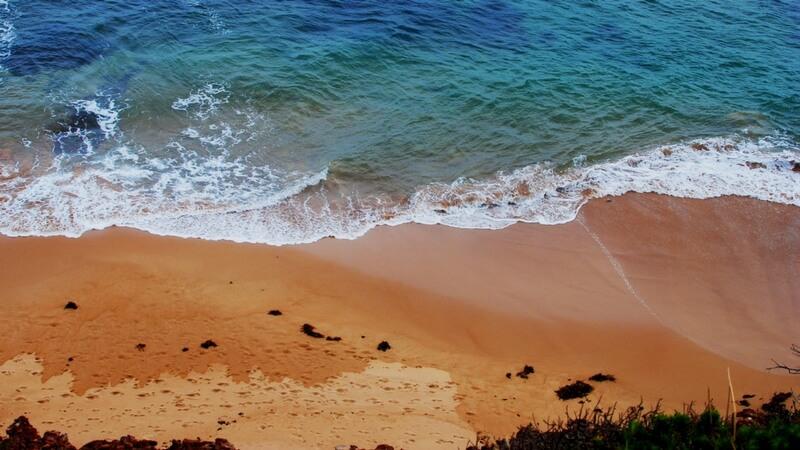 PC: Flickr.com
With a whole lot of sun and sand combos, Sydney is rich when it comes to spectacular beaches. Hidden stretches of sand, towering cliffs, and roaring sounds of the waves, make these beaches a hit among the beach-goers. With clutters of tourist coming in from every corner of the world, oblivious to the worries, these best beaches in Sydney guarantee wondrous times!
Below are a few of them, which promise picnics, swimming, surfing, snorkelling, whale-watching, tasting delights at beach cafés, sun-bathing, and of course a lot of jolly good time.
1. Manly Beach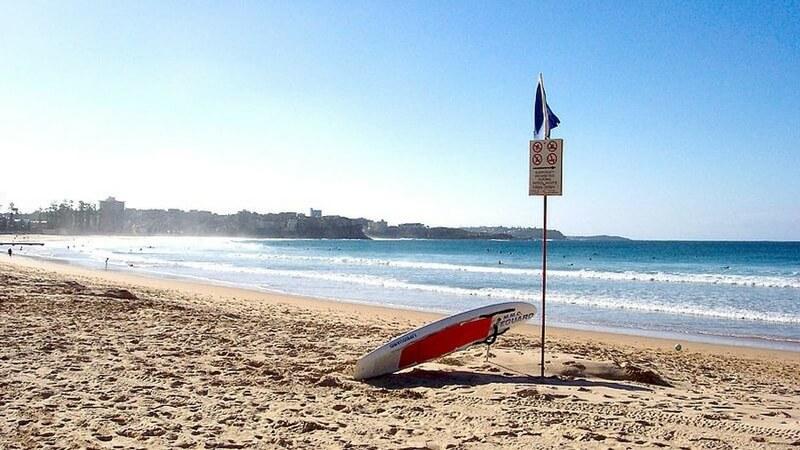 PC: Wikimedia Commons
The deep aquamarine waves at the Manly Beach are perfect for people looking farther away from the action. The best way to reach this beach is by ferry. Starting from Circular Quay, this ferry whizzes past the Harbour Bridge and the Opera House giving the guests an opportunity to get an up-close look at two of the most iconic Aussie sites.
There is no shortage of coastline here. The lacy waves and the velvet-like golden sands of this beach extends 3-kilometres. Right from the moment you first lay your eyes on this beach, you would want to run towards it with your shoes dangling in your hands. As the delicious smell of grilled food fills up the air, you know you have hit the right spot.
Activities: Surfing, skating, beach volleyball, bicycling, sun-bathing.
2. Tamarama Beach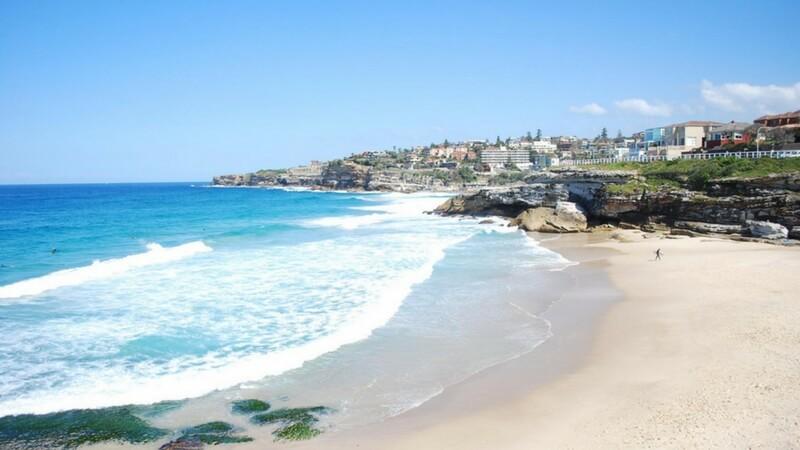 PC: Flickr.com
Petite and svelte, Tamarama Beach extends only 80 metres. This beach is embayed into the Mackenzie Bay and is surrounded by high cliffs which add a dash of drama to its otherwise stunning landscape. Overlooked by the city's most expensive mansions, this beach is sun-bleached and covered by a blanket of yellow grains.
Playfully called Glamarama (or Glamourama), thanks to the presence of abundant glamorous peeps. Tamarama beach is dangerous for swimmers and surfers as the waters here swell up to create rip currents, making this one the most dangerous patrolled beach in New South Wales.
Activities: Sun-bathing, barbeque.
More to Read About Sydney:
3. Bondi Beach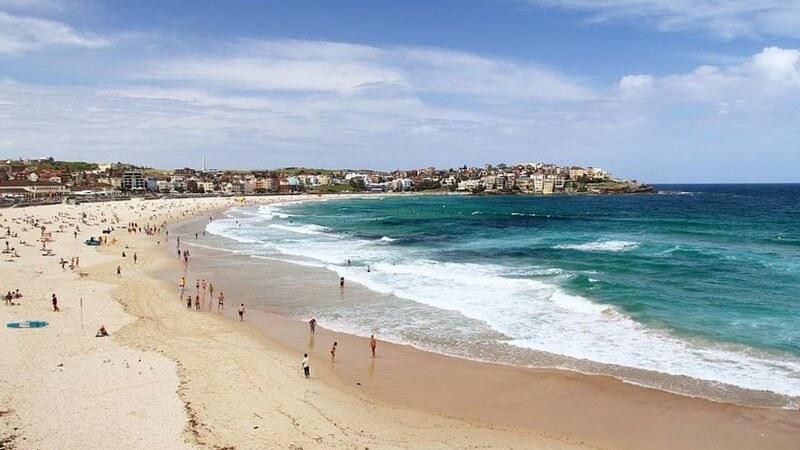 One of the best, the most-visited, the most-loved and the most-celebrated beaches of Sydney, Bondi Beach is Sydneysiders' go-to place. Home to the Bondi Life Saving Club, Bondi on a warm, summer day is splendid and glorious. A holiday destination in itself, Bondi has cafes, clubs, the 'supposed' world's first surf lifesaving club, Bondi Icebergs, Bondi Skate Park, and tonnes of fun!
Eight kilometres from the city centre, Bondi beach stretches over a kilometre long. Undoubtedly the most iconic beach in Sydney, Bondi is visited by close to 40,000 beach-bums on a weekend, which means you would need to gyrate to make space for yourself on the beach.
Activities: Swimming, surfing, coastal walks, beach volleyball, sun-bathing, picnics.
4. Bronte Beach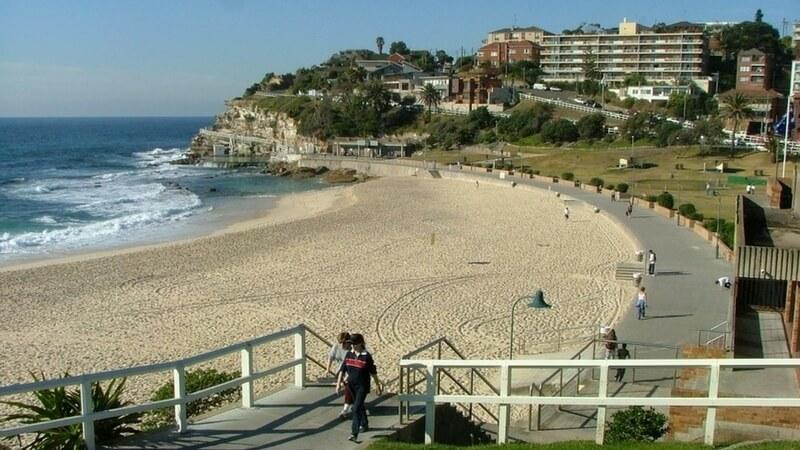 One of Sydney's best kept secrets, Bronte Beach is best known for its gorgeous views coupled with artistic and culinary offerings. Bronte Beach is one of those coastal hotspots that manage to pack it all.
A twenty-minutes' drive from Sydney's central business district, Bronte Beach is linked to Bondi Beach to the north and Coogee Beach to the south by a paved coastal footpath.
Activities: Swimming in the sea and the saltwater lap pool, surfing, snorkelling, picnicking, walking up the cliffs, barbeque.
5. Milk Beach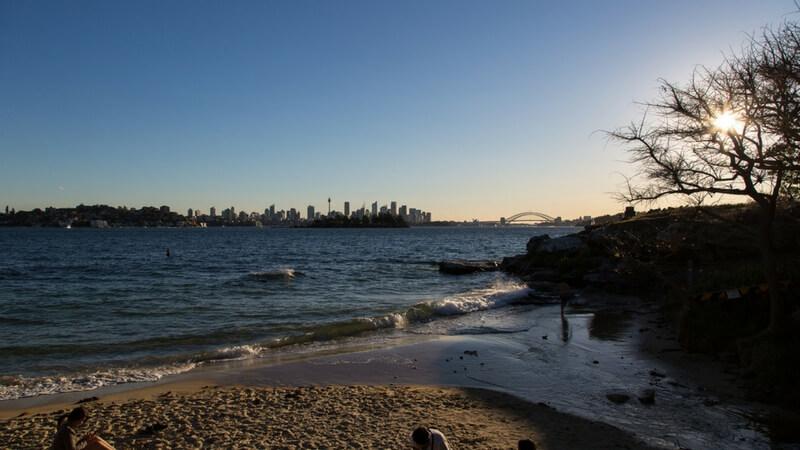 PC: Flickr.com
A secluded strip of white sand that treats you to a view of the Harbour Bridge and Sydney's skyline makes Milk Beach an undiscovered stunning paradise in the Vaucluse suburb of Sydney.
Sitting pretty inside the Sydney Harbour National Park, Milk Beach is atmospheric, with a party vibe to it. To get to the beach, you will have to pass through the grounds of Strickland House which was the house of the first ever mayor of Sydney.
Activities: Swimming, snorkelling, fishing, family picnics.
Check Out: Best Spots to Witness Sunrise and Sunset in Sydney
6. Gordons Bay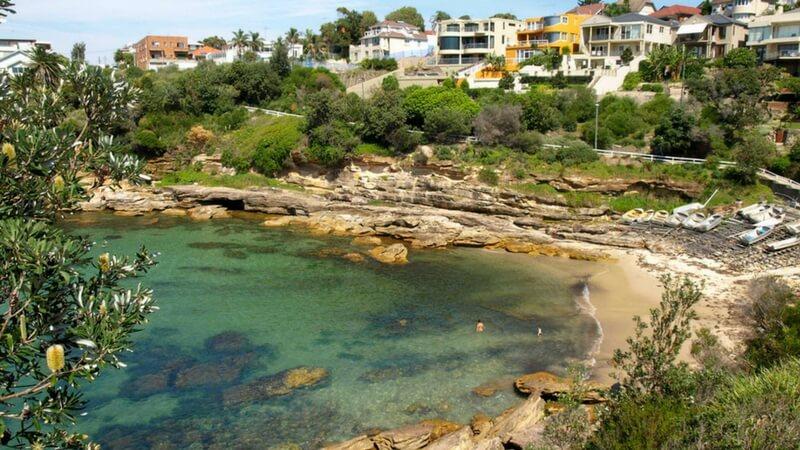 PC: Flickr.com
Accessible only via the Coastal Walkway, Gordons Bay Beach is secluded and quiet, yet blessed with a myriad of marine life. This compact beach is greeted by jagged outcrops of rocks that meet the rushing waves in the most romantic way possible.
Gordons Bay beach is not very crowded thanks to its crowd-pulling neighbours, but this beach has a charm of its own. It is relaxing and tranquil, and totally unhurried. A perfect spot to spend a lazy afternoon.
Activities: Scuba-diving, snorkelling, swimming, surfing.
7. Palm Beach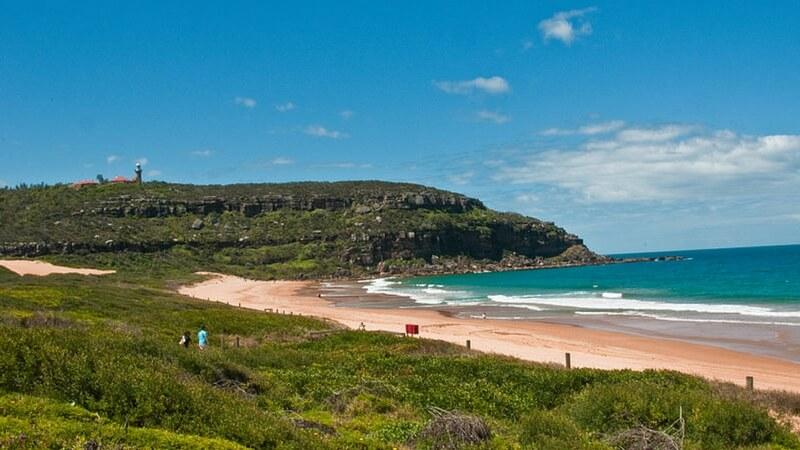 One of Sydney's best beaches, Palm Beach is a setting of the fictitious town in Australia's most loved soap, Home and Away. Step a foot here and you will feel you have arrived home, thanks to its familiarity.
Crowned by the Barrenjoey Head, you can enjoy a nice stroll up the mountain to reach an old sandstone lighthouse. Once on the top, you will be treated to the killer views of the Broken Bay towards the north, and the endless Pacific Ocean towards the east. During summers, this beach is great to just lay on, while in winters, it is great to spot humpback whales.
Activities: Swimming, surfing, coastal walks.
8. Watsons Bay
PC: Wikimedia
Home to one of the legal nude beaches in Sydney, Watson Bay is Australia's oldest fishing village. Boasting some of the country's finest coastlines, Watson Bay is where tourists come from far and wide. The many inviting beaches here have a warm bustle of the friendly beach-goers.
With plenty of wine and dine options, especially the celebrated Doyles on the Beach, Watson Bay is not to be missed.
Activities: Sun-bathing, swimming, dining, family picnics.
Must Read: Best Fun Filled Weekend Getaways From Sydney
9. Freshwater Beach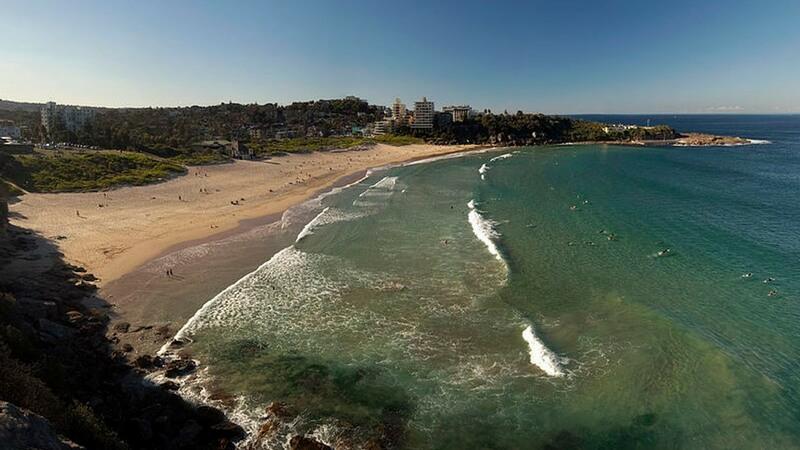 PC: Wikimedia
Considered one of the most family-friendly beaches in Sydney, Freshwater Beach is an hour's ferry ride away from Sydney. Crammed between two headlands, Freshwater Beach provides fairly consistent waves that makes this one the surfers' sweetspot!
Freshwater's claim to fame is popularising mainstream surfboarding, thanks to a Hawaiian 'Duke' Kahanamoku who first carved out a wooden board to make a surfboard here. Recognised for its cultural and environmental values, Freshwater Beach is also one of Australia's most popular surfing beaches.
Activities: Swimming, surfing, fishing.
10. Garie Beach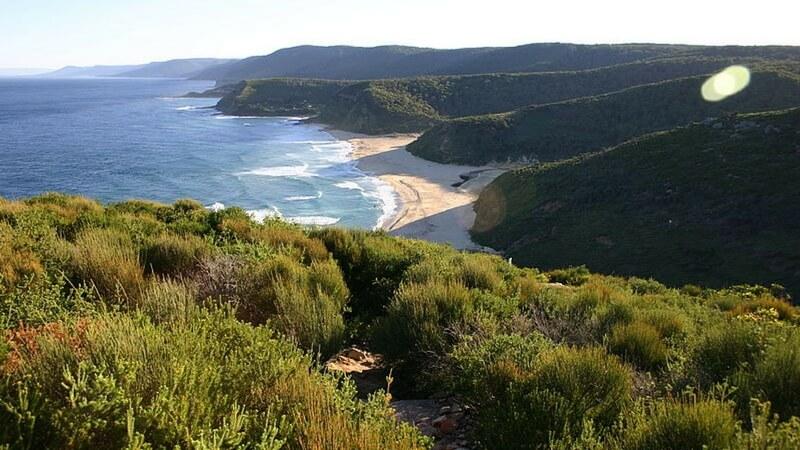 Garie Beach is unsullied and unspoilt, thanks to its unique location. Nestled inside the Royal National Park, Garie Beach is a patrolled beach that is perfect for a quick holiday.
This beach is more than just sand. Its warm salty waters can fix right about everything. Catch a glimpse of an albatross, or a sea eagle while you are sitting with your vision transfixed on the turquoise waters.
More for the Beach Lovers:
Best Surf Beaches in Australia