13 Famous East Coast Beaches in the US
* Disclosure: This post may contain affiliate links, which means we may receive a commission if you click a link and book something (there is never any extra cost to you for using these links).
Be it the soft golden sands, the warm clean waters, or the myriad fun activities that enter the scene along with it, nothing can beat the charm a great beach vacation embodies. You can spend hours basking in the sun and yet find yourself craving some more moments of joy to spend in this natural abyss.
While the whole idea may sound quite tempting, we will all agree that it is not always as easy as it seems. Especially when it comes to picking out the perfect Beach Holiday destination for yourself. Triphobo is here to help you with that! Here are our picks for 15 best east coast beaches in the USA that can be the best refuge for you. Let's dive in!
Myrtle Beach, South Carolina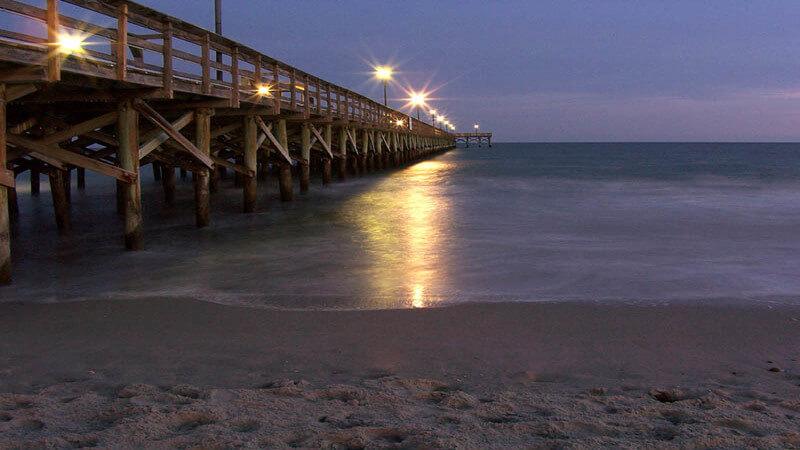 Image Source: Flickr/JamesWillamor
If there is one thing the beach is really known for, it is its liveliness and wild bohemian vibe. From a vast stretch of spectacular beaches to a great number of restaurants and water parks, everything about this place screams fun, literally! Along with that, the place also offers an array of activities including fishing, swimming, snorkeling and surfing automatically marking it a hot spot amid travelers. Not to forget, the extravagant nightlife and wild array of pubs you get to see here. Walk along the serene shores like a nomad or indulge in some adventurous sport, with so much to offer the place makes an ideal destination for both adventure lovers and quiet-seekers alike.
East Hampton, New York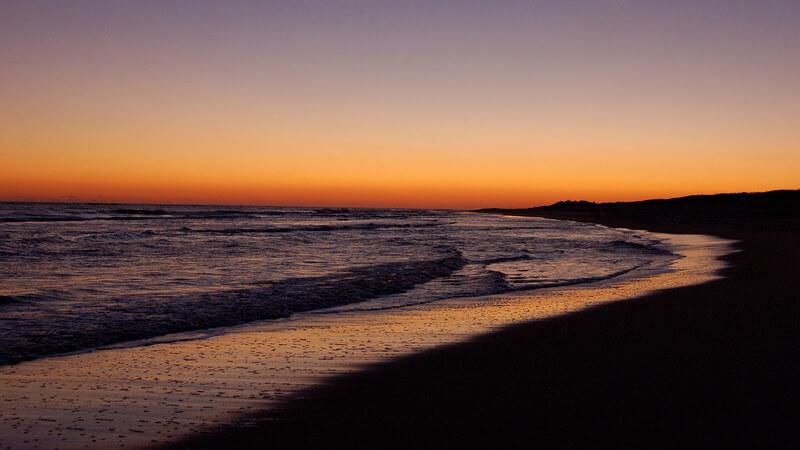 Image Source: Flickr/TaberAndrewBaln
East Hampton is undoubtedly one of the most revered holiday sites among travelers; for the reasons being quite simple - pristine sandy beaches, swarming sea waves and luxurious surrounding decked with posh mansions of Lily Pond. The place is renowned for its postcard beauty and beautiful scenery which not only make it quite popular with A lister's but a known name for backpackers as well. And what's more? It is only a few miles away from the Main Beach. So, you can easily visit the others, in case you are looking for more hustle and cheer.
Cape May, New Jersey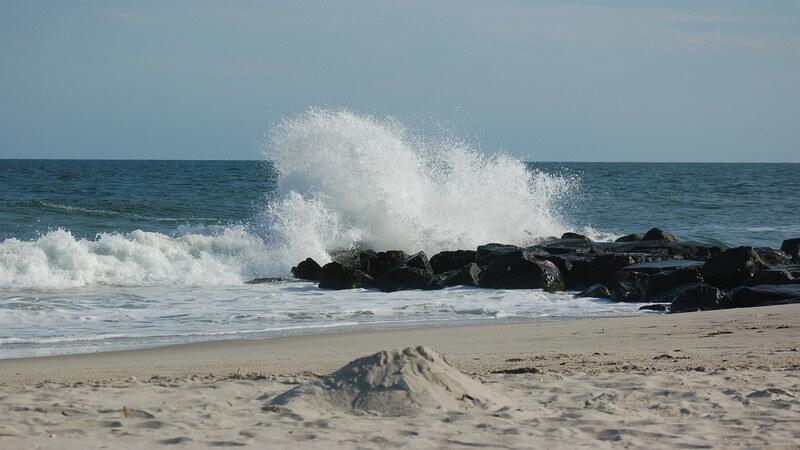 Image Source: Pixabay.com
Home to some of the most beautiful beaches in the country, Cape May will exceed your expectations when it comes to a sound beach vacation or what it should be like. Not only exotic in its true essence, the Cape May is highly affordable as well, enough to fit all your bills perfectly! The beach tag fees here are minimal and the waters are well kept. Along with that, it also offers some very exciting activities to indulge in including swimming and boating. For party lovers, there are myriad pubs and places, to hop in.
With restaurants so glamorous and architecture so rich, Cape May will entice you throughout your visit. Dare I say, you can literally spend your lifetime here, or at least you will want to. Collect the Cape May 'gems' with your children, or relish solitude in a quiet corner of the beach, you will never get out of things to do here. The sunset flag ceremony held in the Sunset Boulevard is another of its attractions that are a must to see!
Nantucket, Massachusetts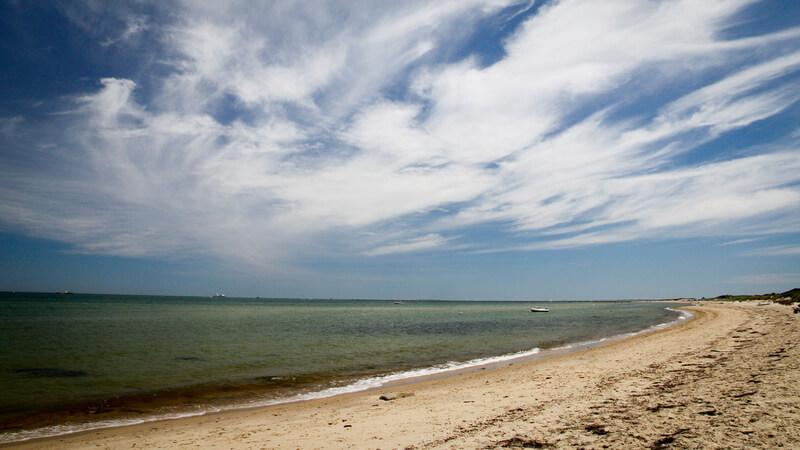 Image Source: Flickr/TimSancton
All fascinating and wonderland like, the place is an unusual delight for visitors who wish to experience the nature and its wilderness in an up close and personal way. The old neighborhood, with its stone colored houses, rose-filled gardens and simple quaint surrounding create a striking contrast against the vivid blues of sea providing it with its lush exotic look. If you get tired of exploring the sea (which I highly doubt), you can go visit the city as it has a great deal to offer too. The place is an old town and is filled with numerous historical attractions and nice homely vibes. Taste the food, walk around, indulge in this living paradise and experience a trip like never before. Did I mention Nantucket has its own airport too? Hence no traveling worries there!
Duck Beaches, North Carolina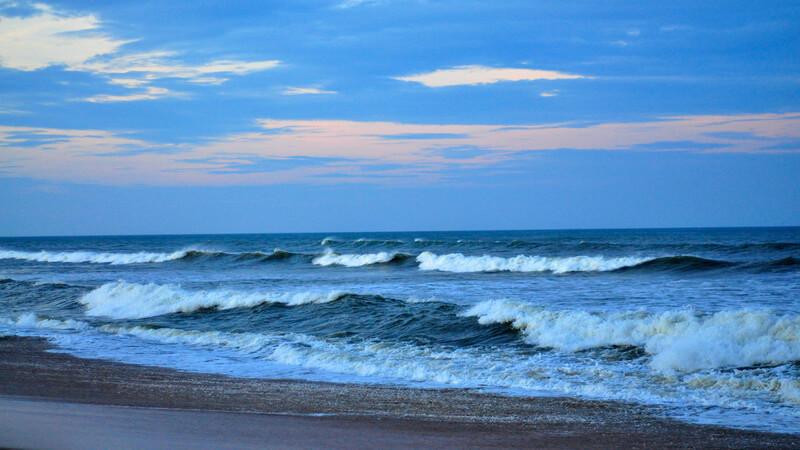 Image Source: Flickr/RyanStavely
Etched on the outer banks of North Carolina, the place makes an amazing stop for beach hoppers, especially the ones who prefer quietude and calm. Very much like the Myrtle Beach, this little toned down version of it is known to attract hordes of visitors every day, thanks to its highly accommodating environment and quaint hippie self. But wait, don't judge it by its appearance! The town although little offers nice rental homes that are not only light on pockets but are endowed with a warm home-like environment making it one of the best places for families to stay in. Ensure a visit to the popular sand dunes while you are at it.
Hilton Head, South Carolina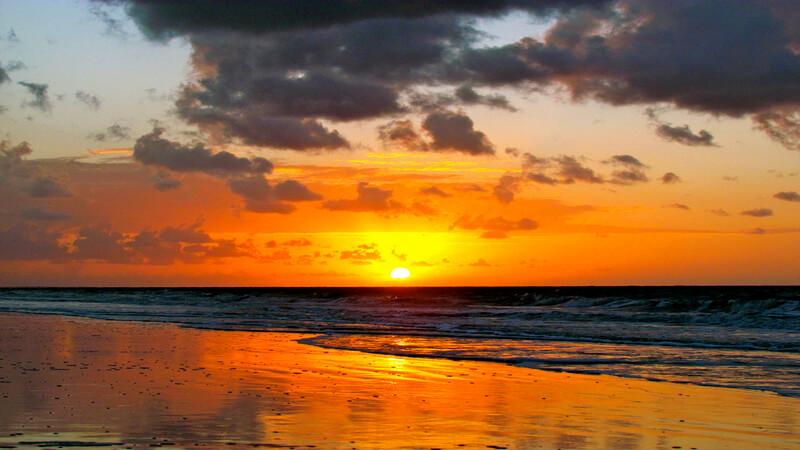 Image Source: Flickr/JeffGunn
One thing which really stands out about Carolina Coasts is its vast stretch of Barrier islands that seems to be enclosing in through its shores, providing it with its iconic name- the Grand Strand. While this long chunk of an island, with around 12 miles of beaches, will let you have enough things to explore and indulge in, the outdoors is equally captivating with various activities such as golf, tennis, and biking. Not only that! The place is also home to some of the most scenic biking trails that will surely call out to your inner adventurer and beckon you for some fun time. Once you are done, head on for a relaxing endeavor in one of the diners or go shopping in one of the many shops around!
Hunting Island State Park, South Carolina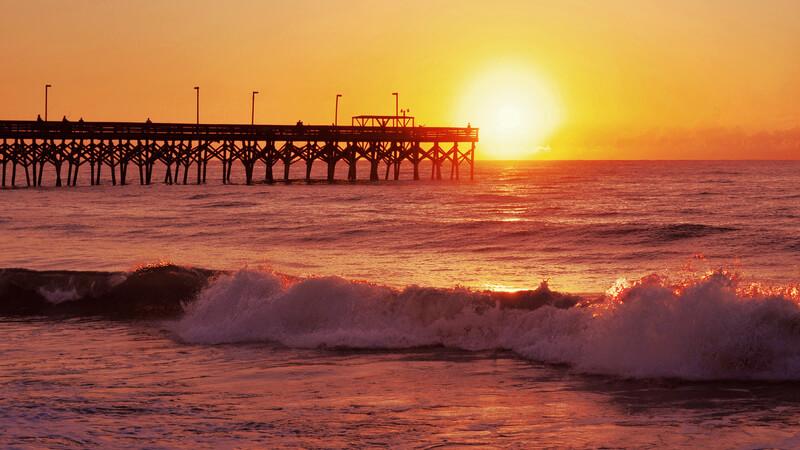 Image Source: Flickr/TomothyBalogh
It might be one of the wildest and craziest sea beach holiday destinations for you. Unlike others that are all about soaking the sun and sailing along with waves, this beach will let you explore the more adventurous side of yours. There are activities like pier fishing and beach camping to keep you busy along with numerous trails to tread on. Don't forget, the renowned lighthouse, which with its gorgeous picturesque surrounding only adds more to it. Click some pictures, go for shell collecting or just swim in waters, the serenity and tranquillity of nature will help you reconnect and rejuvenate
Virginia Beach, Va.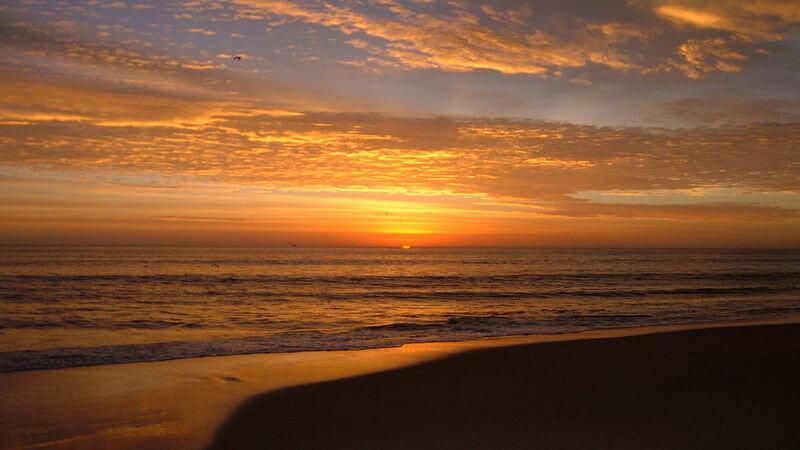 Image Source: Wikimedia Commons
One of the most beautiful beaches in the USA, Virginia is popular for its miles-long boardwalk offering sumptuous space for travelers to just lay back and enjoy. The place is known for many things with two major highlights being the Back Bay National Wildlife Refuge and False Cape State Park. Both of these are a little away from the place and offers a lot of things to its visitors - from strolling to biking and rollerblading. Enjoy the little subtleties on the beach or trail through the rough patches of the wild, you definitely won't be disappointed here.
Nagshead, North Carolina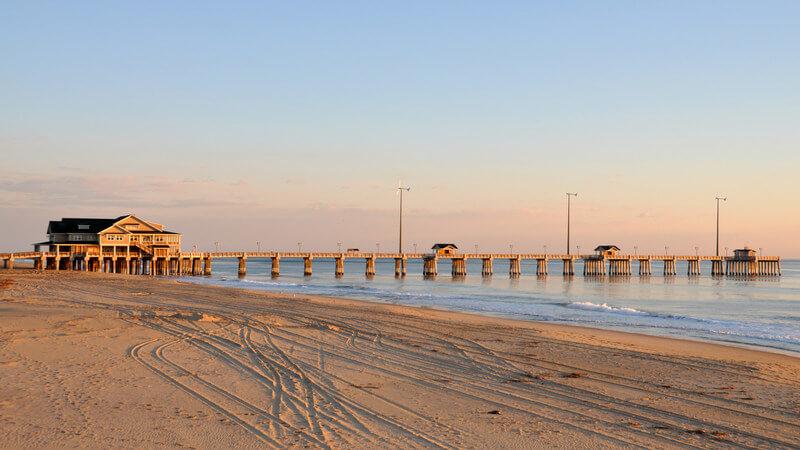 Image Source: Flickr/JamesWillamor
Take a heady mix of nature and history, add a pinch of modernity to it, and there you have it! Nagshead- a city of stories, frolics, and beaches that can be the perfect destination for your next beach rendezvous! The little beach town is only known to have quaint accommodations, often comprises of historic cottages and small inns and hotels, but that never deterred visitors from coming here and enjoying.
In fact, it can be considered a surplus knowing that most of the people come here to find refuge from their hectic lifestyle and reconnect with nature again. Not to mention, Nagshead is renowned for being home to the largest sand dunes around. Go through the Jockey's Ridge State Park and witness the panoramic view of the surrounding, head a little further to witness the rustic architecture in the historic city, or indulge in the artistic bliss the little town encompasses, you will never get tired of it. Activities such as fishing, surfing and such only seem to add more to it!
Clearwater Beach, Florida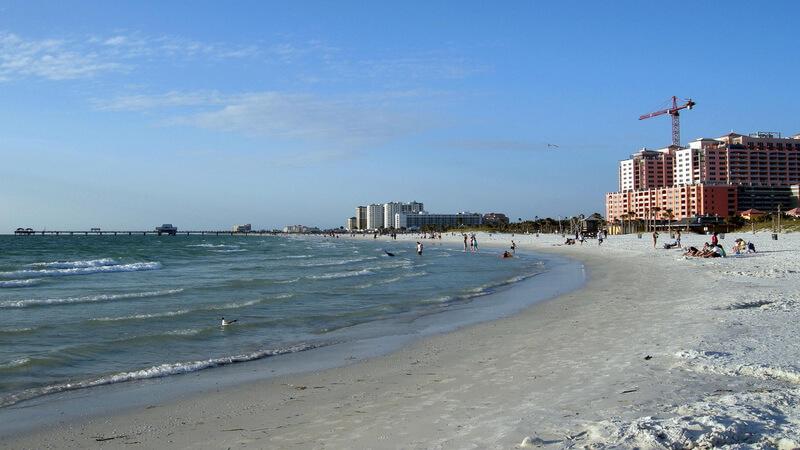 Image Source: Flickr/MilanBoers
Clearwater Beach is nothing, if not beautiful. A jewel of a destination for tourists, especially families, it is renowned for its pristine sand that resembles the white of snow, shallow azure waters and plenty of easy and affordable rentals. The warmth that the place possess is truly unsurpassable. You will be surprised to see just how much you can do here. From watercrafts, surfing to cabanas, everything is available for rent. Tourists visiting in may count themselves lucky as the Fun 'n Sun Festival just rounds up the corner to revive the environment with its various contests.
Tybee Island, Georgia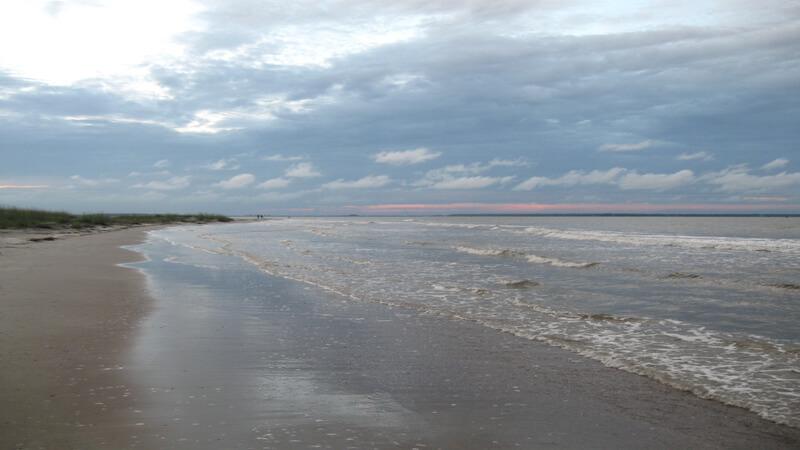 Image Source: Flickr/JasonAG
Gearing up for a beach vacation in Tybee is like preparing yourself for a completely unique experience filled with wild natural sceneries and intriguing historical ventures. Home to one of the most spectacular seacoasts in the world, Tybee has a lot to offer in other areas as well. There are museums be speaking of its Spanish-American legacy, there are wild trails leading up to astonishing greens of the surrounding, and then there are beaches, featuring beautiful sandy shores and warm deep colored water that you would not want to stay away from. A mere 20 miles away from Savannah, Tybee is truly a place to visit and experience for everyone.
Bar Harbor, Maine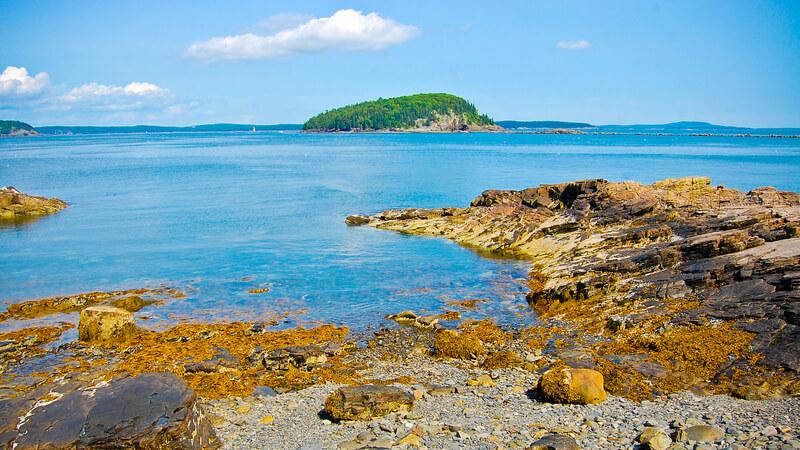 Image Source: Flickr/RyanHyde
What makes this place ultra attractive to me is its easy accessibility and the fact that it has something to offer to everyone. No kidding! While it has been a known destination for the rich and the wealthy (since long back), who often flock to Bar Harbor to cool down and relax, the place is none the less open for budget travelers too. That, along with its famous England vibes and a vast range of eateries only make it more enriching of an experience.
The beach is located on Mount Desert Island and only a little away from Acadia National Park which is quite a hangout spot itself, considering the myriad attractions it has. Stroll through the shores, or relish some delectables in one of its side street cafes, whatever you do, rest assured to have loads of fun here!
Folly Beach, South Carolina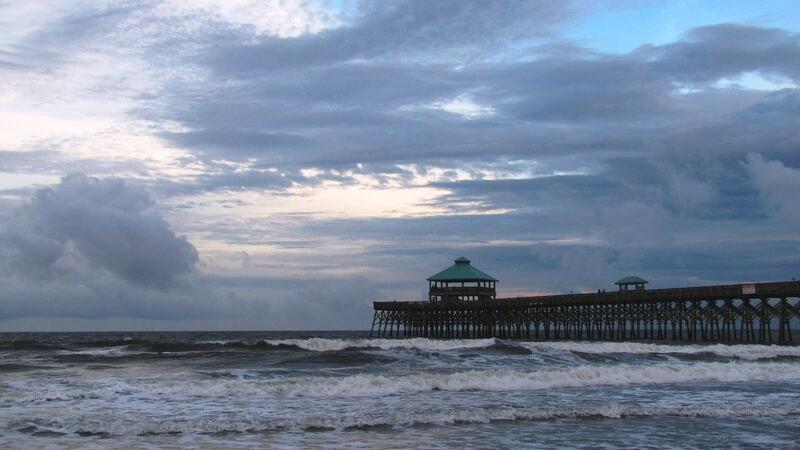 Image Source: Wikimedia Commons
Folly Beach is a very popular destination among surfers and unsurprisingly so, given the range of offerings it provides. Enjoy a nice cycling session or go for a simple walk, there is absolutely no dearth of things to do here. The place is great for watersports lovers too, especially for beginners who can enjoy the activities under an observing eye of an expert trainer. Wholesome and affordable, Folly beach will let you have a vacation that you will cherish forever.
Nothing can be as satiating as a great beach vacation in a far away land, but even that requires a great deal of effort (and the right selection of places) to make the best of it. So, which one are you going for this summer vacay?