12 Best Boutiques To Shop In Paris
* Disclosure: This post may contain affiliate links, which means we may receive a commission if you click a link and book something (there is never any extra cost to you for using these links).
Having a celebrated fashion history under its wing, Paris is undoubtedly the Fashion Capital of the world. Given the number of classic fashion moments that have happened right here, like, Marie Antoinette lived and died for her love of la mode, Coco Chanel invented the iconic Little Black Dress (LBD), and where designers both new and old continue to innovate the fashion world, Paris certainly is every fashionista's dream destination! Other than all the high end brands, Paris has a plethora of boutiques offering one-of-its-kind clothing. Whether you choose to spend your afternoon shopping on the rue de Charonne or an evening on rue de Marseille, in the heart of the 10th arrondissement in Paris, here is a list comprising some of the best boutiques to shop in Paris!
1. Stock Maje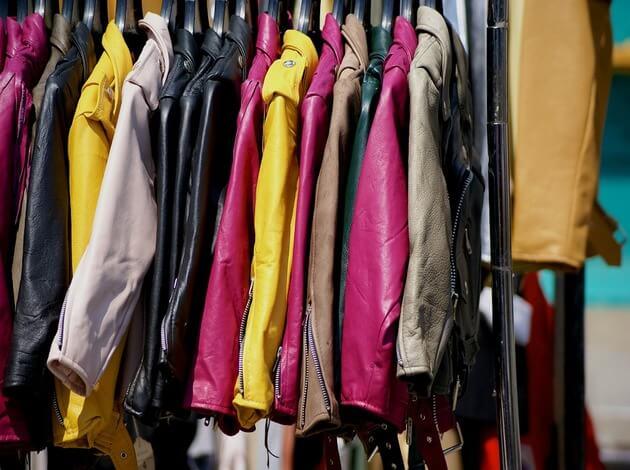 Image source: pixabay.com
The mere mention of the price tag is enough to bust an average fashion lover's credit card into pieces! At Stock Maje you could choose from the best of 100% truly French legendary brands without getting poor. Superb displays, impeccable arrangement of the designs, spacious fitting rooms, friendly reception and valuable fashion advice with discounts of 50 to 70% on last year's fashions, along with some of this season's designs!
So go ahead flip on those sexy little dresses, silk blouses, designer jeans, ankle boots, scarves, leather jackets, handbags, and more!
Plan Memorable trip to the french city with Paris Itinerary 4 Days
2. Centre Commercial
Not essentially a clothing boutique, the Centre Commercial has a bit of all things art and fashion. This is a sleek store with its name written elegantly in all caps: Centre Commercial. Centre Commercial is created by cofounders of the popular shoe brand Veja with the intent to slow down the increasingly overwhelming Parisian shopping scene. Maintaining the claim 'Centre Commercial is a space infused by varied influences' on its website, it aims to combine fashion with social commitment and artistic projects with environmental concerns. A collective space, that unites local, social and environmental initiatives. Definitely for someone interested in concept stores.
Wondering where to go in Paris?
Ditch the mundane! Hit the road with your dream Paris travel itinerary. Start Planning today!
3. La Caverne Fripes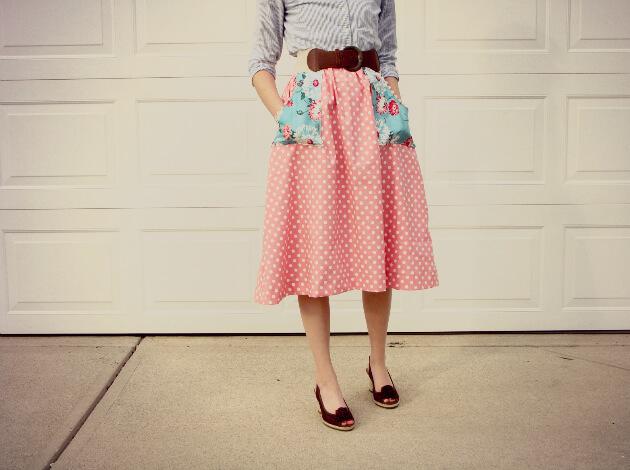 Image source: Flickr
Situated at 25 rue Houdon, is a small boutique with attractive prices and a wide selection of clothes. La Caverne Fripes is a treasure for the vintage lovers! You might just chance upon some theater costumers, stylists, actors here. The boutique is full of old clothes and easily ranks on top for the best vintage clothes stores in Paris. Just be patient as the place is full of clothes, so you have to search amongst the many wonders it stores.
Make your travel experiences count. Plan with Paris Trip Planner of TripHobo.
4. Free'p Star
Okay so Paris does not mean unaffordable fashion, Paris has something for everyone! Free'p Star on 8 rue Sainte-croix de la Bretonnerie, is a must-go for all vintage and thrift lovers. You will find clothes and accessories here at literally dirt cheap prices.
Here there are three outlets within walking distance of one another. If you are a vintage dresses lover the Sainte-Croix de la Bretonnerie has lots on the first floor and lots of leather jackets at only 20-30 euros in the basement, as well as vintage Levi's cutoff shorts.
The outlet on Rue de la Verrerie is another favorite, because of its section on the second floor having bins and bins of clothes all going for one 1 euro. No big labels there, but you can find some really cool stuff like sequined tank tops, organza trench coat, zipper blazers and of course those flowery maxi skirts.
And then, the outlet on rue de Rivoli is stocked with beaded sequined tops and fur coats in the basement.
A pointer - Go on weekday mornings to avoid crowds of bargain hunters and vintage lovers!
5. Depot ventes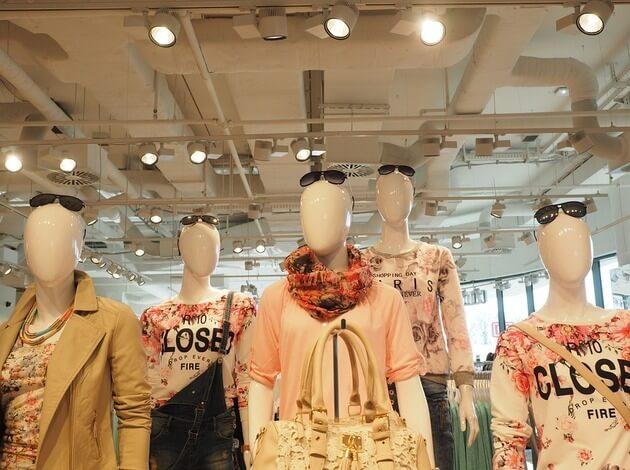 Image source: pixabay.com
At the Depot ventes boutiques, high-end brands can be bought at seriously slashed prices. If you fancy last season's Chanel, Chloé, Marni and Christian Louboutin, you can get your hands on them for a mere third of the original price! This is one reason why when the fall season begins, you will find Parisians sneaking into this place. Every arrondissement has one or more dépt-ventes with similar characteristics.
6. Gaia
This one is the local's favorite for womenswear. Don't let the carved wooden faade and a door bell to ring for admittance, intimidate you, this certainly looks pricey but surprise yourselves! Within the tiny, well-organized interior, among twinkling fairy lights and boudoir mirrors, you'll find women's separates, dresses and coats starting from €3 to €10! A good mix of secondhand and new stock, the latter category including end-of-line Princesse Tam-tam knickers for only 3 euros, this indeed has good collection that keeps changing!
7. Kiliwatch vintage store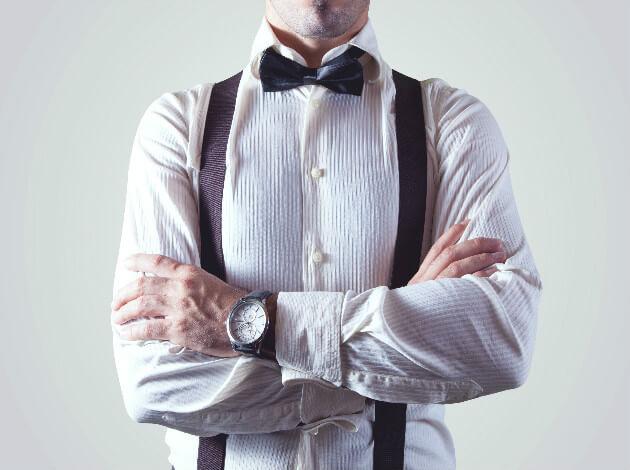 Image source: pexels.com
This one is amongst the pioneers of trendy vintage stores in Paris. Kiliwatch stocks a full-range of clothes that includes everything from vintage tuxedos, Baseball jackets to Military outfits. It is an expression of the holistic and slightly overpriced vintage store, which mean a simple Levis' vintage denim jacket here is roughly 30% more expensive than in one of the third section stores. Kiliwatch also sells 'new' stuff which is not vintage.
8. Pretty box
Pretty Box is the lovechild of cofounders Nicolas and Sarah. These are two creative designers who decided to uplift and polish old gems in order to create a unique and timeless atmosphere in their "Nord Marais" store at 46, Rue de Saintonge.
The women's selection done by Sarah have unique Chanel dresses (designed by Coco herself!), Christian Dior jackets, and you can find jewels from another era like a true gorilla-leather jacket and rare vintage bags of Hermes, Chanel and the likes.
Nicolas works on the men's selections. It certainly is very leathery, with an impressive range of motorbike jackets, vintage t-shirts and branded blazers along with great accessories such as watches and sunglasses, occasionally.
9. Kamille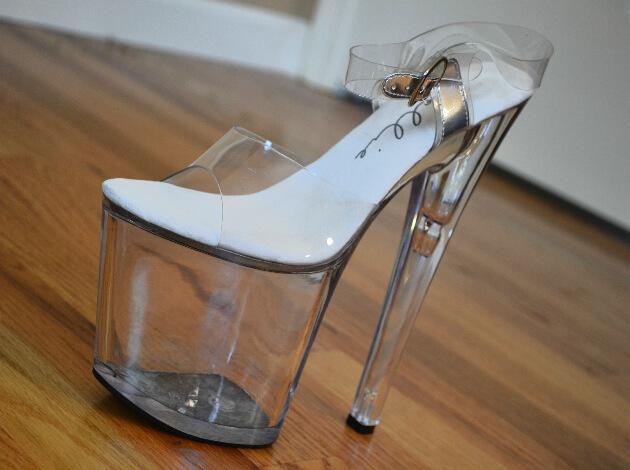 Image source: wikipedia.org
If you are especially fond of footwear this one's for you! Kamille has a good selection of harder-to-find Italian boots. Visit this place, if you're looking for clothes from more unconventional European designers. Even though the boutique is quite small, the selection is unique and hard to get elsewhere.
They have another floor downstairs with a small area that has last season's stock on sale seasonally. This place is definitely worth a visit if you're looking for something different, really well-made, with an average price range of 70 - 400 EUR.
10. Yaya Store
This one's for the vintage bohemian, gypsy lover! The Yaya store opened its doors in 2006, since then it has become a Paris landmark. It is popular for its unique variety and quality of multi-brand bohemian finds. Ethically-made pieces are the USP of this boutique's selection housing soft fabrics that exude a gypsy-meets-vintage vibe.
11. Nose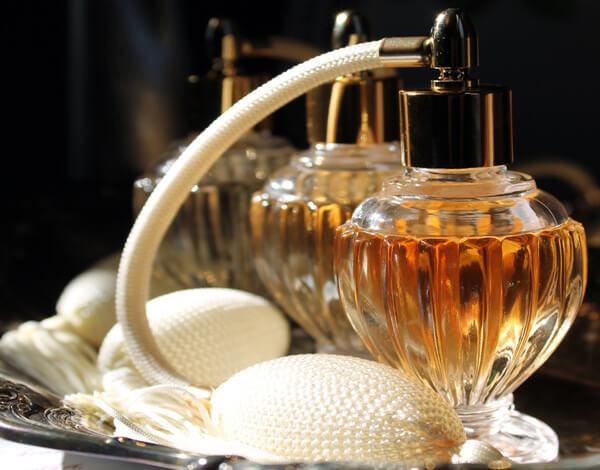 Image source: wikipedia.org
Nose, a concept store on Rue Bachaumont, is the brainchild of a team of beauty professionals and enthusiasts, centered around a single idea of running personalized perfume diagnostics. The store is located right in the middle of Paris' 2nd arrondissement. At Nose, exceptional collection of more than fifty brands of rare perfumes, cosmetics and home fragrances are offered. It also offers perfume diagnosis for discovering the fragrances most suited to one's profile! Now this is something you don't want to miss out on!
12. Viseart
With all the shopping, you got to complete your look with the perfect makeup! Viseart is a make-up bar having good-value, quality cosmetics. The assistants here are professional make-up artists who help you test and choose. If you are up for some makeup classes, enroll for 90-minute class, in which you practice applying a new look. This class costs 90 Euros. You can also choose to go in a for a makeover, by appointment. This is a 45-minute session, costing at 31 Euros. Indulge like a queen here, unlike departments where you are more of customer numbers!
Thus we see how, Paris, with its ability to be flexible and understand changing tastes and trends will always be a magnet for the fashion world! Happy shopping to you!
Going to Paris for just 2 days? Here's your answer to how to spend 48 hours in Paris
And while you are there don't forget to visit some of the best wine destinations in Europe
Featured image source: wikimedia.org