Top 11 Coffee Shops In Amsterdam
* Disclosure: This post may contain affiliate links, which means we may receive a commission if you click a link and book something (there is never any extra cost to you for using these links).
Netherlands is one of the few countries who has legalized weed. So if visiting Amsterdam and trying the oh so famous "coffee shops" is 'high' on your list, this guide will help you to have a good European experience.
1) The Bushdoctor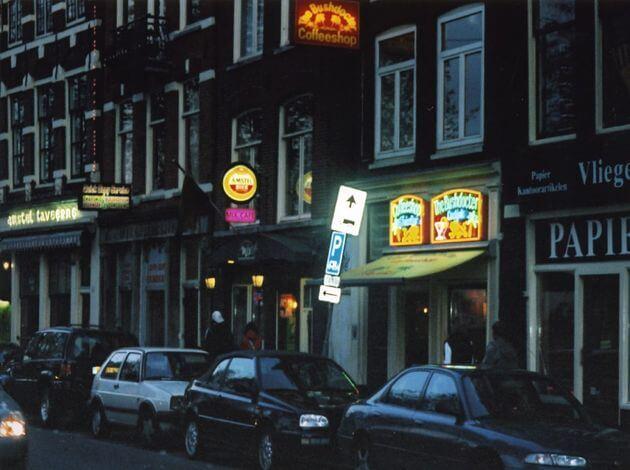 Image Source: Ben Sutherland/flickr.com
This establishment has been open for a decade and consist of three uniquely designed floors with a great view of the canals and the square. The walls are covered with Hip-hop graffiti art which adds some flavor to your experience. ;) If you're a newbie who wants to start his drug binge you can opt for the ice-o-latter. The service staff is very friendly and are happy to help newcomers.
Recommendation - Diesel
2) Green House

Image Source: Cannabis Culture/flickr.com
Probably one of the most famous coffee shops in Amsterdam with loads of Hollywood celebrities visiting it. It also has terrace seating's where you can get a view of Amsterdam's famous red light district. After all who doesn't like a combination of green and red? It offers a menu of over 30 different kinds of pure and mixed weed with top quality weed. Plus you might be sitting on a table Tarantino got high on!
Recommendation - Super Silver Haze
3) Grey Area

Image Source: Yelp.com
This coffee shop is pretty popular amongst the US & UK tourist crowd. You'll find lines of people trying to get into a tiny shop. So be prepared mentally! But it's worth it because this coffee shop serves some of the freshest grass in town. You can place yourself at the window table and smoke away into a blissful haze.
Recommendation - The Dog, Tangie.
4) Barney's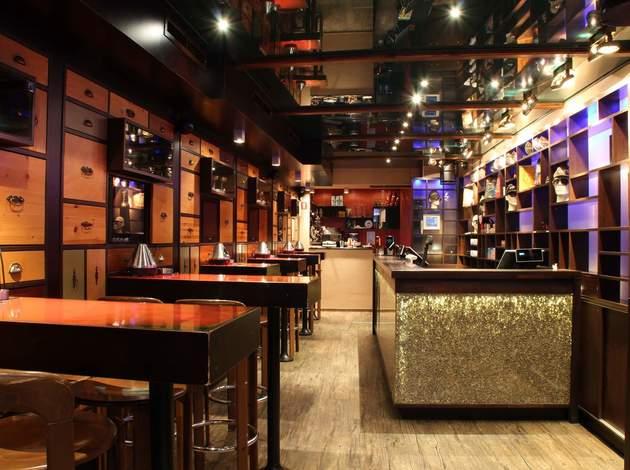 If you're a fan of rock and roll and some of the strongest weed Amsterdam has to offer, you'll probably fall in love with this place. This establishment is divided into two areas, where one is a very lovely coffee shop and the other one is only meant for smoking. They offer over a dozen kind of top quality weed many of them are the Cannabis cup winners.
Recommendation - Liberty Haze, Blue Cheese.
5) Amnesia

Image Source: Timeout.com
This corner place is located centrally in the city. Just like Tardis it's bigger from the inside with exquisite interiors and leather couches. It offers a diverse selection of pure and fresh weed with equally good hash. Lots of cannabis cup winners on the menu as well.
Recommendation - Cookies kush or the Acapulco Gold.
6) BABA Coffeeshop

Image Source: Shadowgate /flickr.com
Located on a very famous street this coffee shop is huge with Indian interiors and Lord Shiva paintings hanging from the wall. The roof is lighted in the middle with bright colours. Don't forget to have the special home-made brownie which will knock your socks off! It has a good selection of 7 different types of richest weed and 5 different types of hash.
Recommendation - Kosher Kush, Amnesia Haze.
7) De Tweede Kamer

Image Source: Timeout.ccom
One of the few oldest coffee shops in the city. The interiors are very old school and look straight out of a museum. It's a big space which gives out very elegant and classic vibe. They also serve a local blend of coffee which goes along with the concept of this place. It has around 20 different kinds of green and fresh weed.
Recommendation - AK47, Super Silver Haze
8) 420 Coffeeshop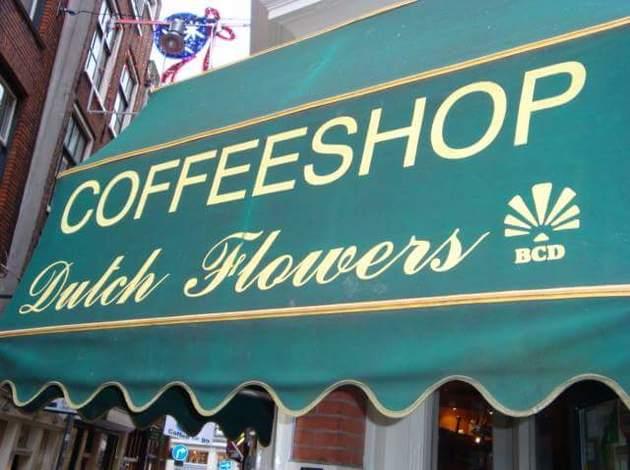 Contrary to its name this place is very bright and has colourful interiors. It is very chilled with smooth music and less crowd. It is more of a coffee shop than a "coffee shop". They don't offer a much varieties of weed, but they do have some of the purest collection.
Recommendation - 420 Haze
9) Happy Feelings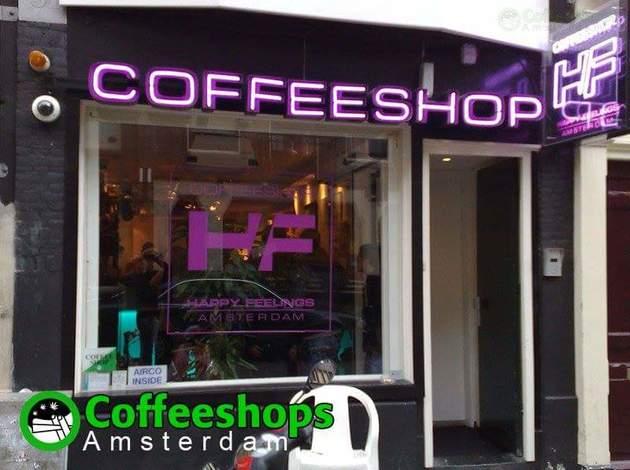 Just like its name this place will take in all your punters and blow them out, leaving a fuzzy warm feeling inside you. It's a spacious place with lots of booth and a club-like interior. They offer a good collection of weed and hash. The staff is very friendly and will always help you out with recommendations.
Recommendation- Kosher Kush
10) De Dampkring

Image Source: marijuanagames.org
This coffee shop reminds you of the 60s psychedelic era with its warm coloured decor and abstract paintings on the wall. A part of Ocean's 11 was filmed at this place. They do offer diverse selection of weed, but the particular draw of this place is the premium quality Hash.
Recommendation- Smooth Glaze
11) Kadinsky

Image Source: newsweed.fr
This establishment moonlights as a pub inside a coffee shop. It has a smoking room which is cut away from the rest of the bar. The interiors give out a very traditional Dutch coffee shop vibe. It has a fine weed menu with fresh weed and good quality hash.
Recommendation - Kadinsky Kush
We hope we helped you cross some places off your bucket list. *wink*
Here are some more tips -