Top 10 Caribbean Destinations Perfect for a December Escapade!
* Disclosure: This post may contain affiliate links, which means we may receive a commission if you click a link and book something (there is never any extra cost to you for using these links).
There are more reasons than one to escape to the Caribbean. However, ever wondered the best time to go?! The weather sure is great throughout the year in most locations, but some may face the annual hurricane season. You might risk your dreamy sunny vacation aspirations, with a sudden downpour or a wild sea, in case you don't have your research on point. Don't get discouraged, most islands are warm in December, and those should ideally be your pick. While you start planning your Caribbean sojourn, determining the destinations is crucial as much. Listed below are the 10 best Caribbean destinations in December, perfect for the long awaited winter holiday!
1. Aruba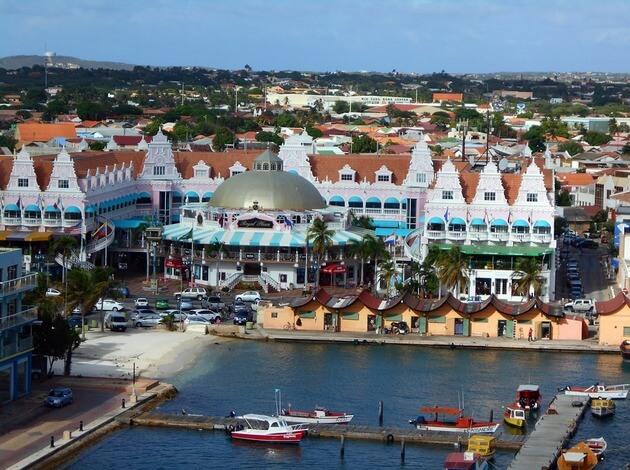 Having a warm temperature in December, Aruba will let you fulfill all your fantasies of your perfect Caribbean sojourn. Lazying on the white sandy beaches, watching the crystal blue water sparkle, sipping on some chilled drink, yes, all that can rightly be achieved here in December. Lined with several world-class resorts, Aruba attracts visitors for its beaches. With quite a few malls and restaurants around too, you can go here leaving your brains at home! All this and much more make Aruba an ideal destination to visit warm places in December.
2. Cayman Islands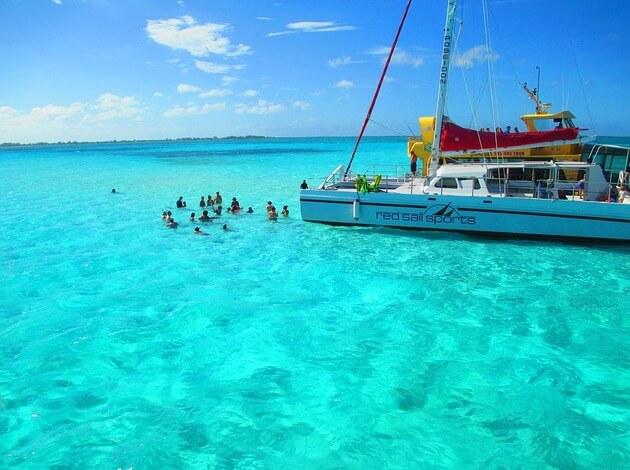 A welcoming island, Cayman Islands is perfect for a family vacation with its warm and hospitable locals. Ideal for relaxing in a rented condo, and doing just nothing but being. If you wish to do something, the proximity of these islands to others like Cuba gives you the opportunity to explore close by destinations too. If you happen to go before Christmas, you will find yourself some affordable deals and prices at restaurants, condos, and other recreational activities. Check the list of main traditional Christmas events in the Cayman Islands.
3. Dominican Republic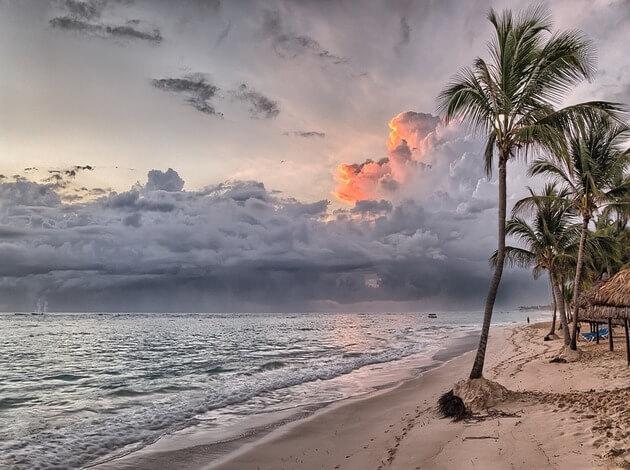 This is where you'll find most of the 'all-inclusive resorts' of the Caribbean. This, in fact, is one purpose for the destination to be the cheapest Caribbean destination in December, as the visitors don't have to pay for anything extra. Most of these resorts have a tariff that includes, activities, meals, and entertainment. Taking the budget factor, a notch higher, are its eight airports! This also makes reaching here easy and definitely cheap.
4. Jamaica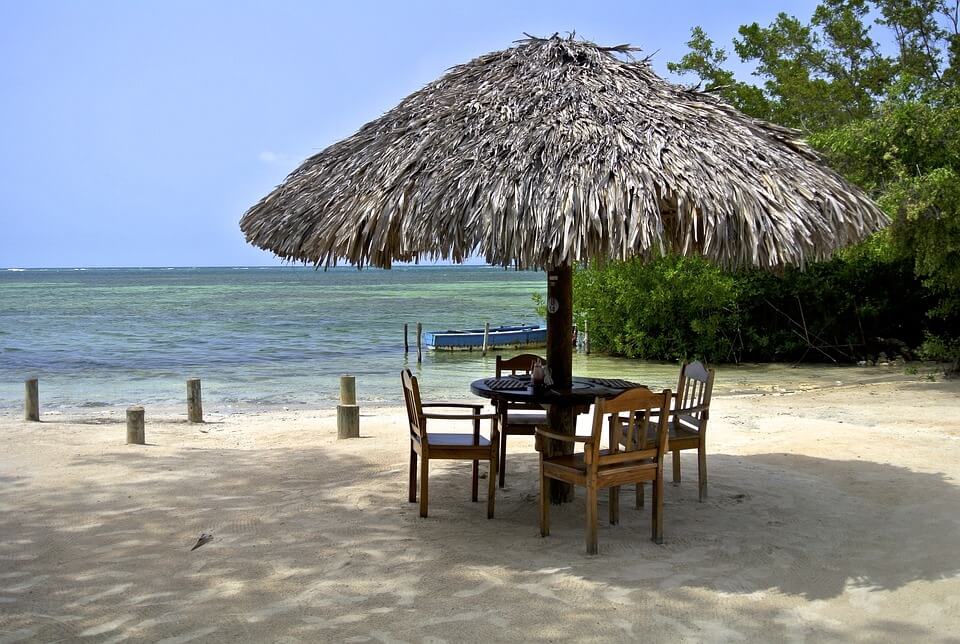 The crux of a Caribbean vacation, Jamaica is the land of spice! From spicy food and Bob Marley songs to adventure, Jamaica is popular place to go in December! The urban culture here is perfect for visitors to get familiar with and enjoy. Its proximity to the US makes it even better, as a quick escapade. Relatively cheap airfare and hotel tariffs only make this better. Many all-inclusive resorts attract a lot of honeymooners and families alike. And in December, the Christmas Market is the top most reason to visit this place!
Planning a December wedding? Here are best Caribbean honeymoon destinations.
5. St. Thomas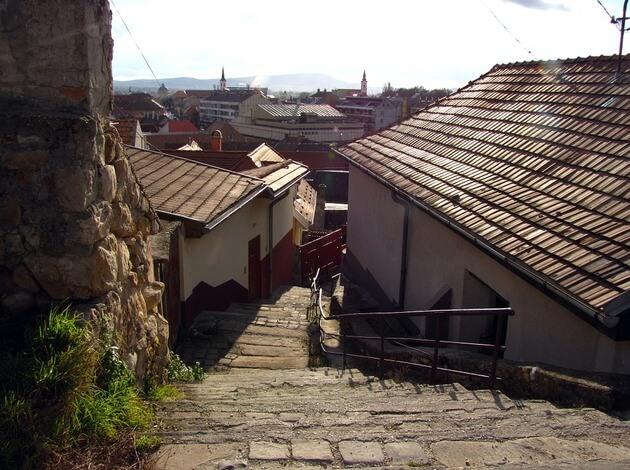 PC:pixabay.com

With direct flights from Newark, St Thomas is one of the most preferred Caribbean islands for folks from the USA. Indeed, a reason why this destination is also the first place to stop on a Caribbean advent. You don't even need a passport to make many trips to Caribbean islands, especially St Thomas. Any honeymooners out there? This is the best Caribbean island for couples! Drink, chill, and shop to your heart's content, St Thomas, the deck island will not cease making you fall in love with it.
6. Antigua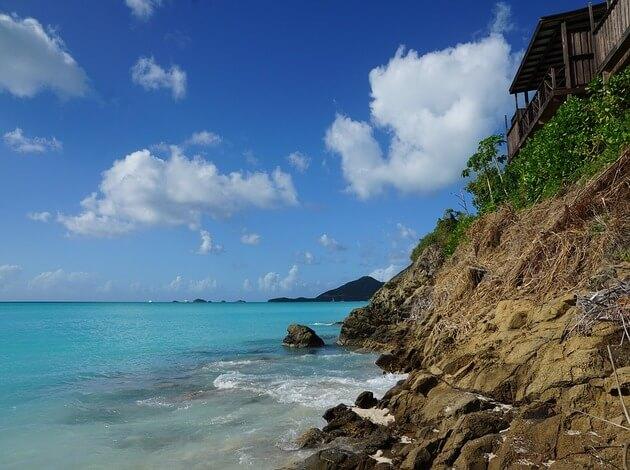 A resort destination, Antigua is made up of tiny beaches that lace the coastline. With resorts serving all budgets luxury, modest and budget, the colonial heritage of Antigua attracts tourists worldwide. Enjoy some great activities like excellent boating, wonderful cuisine, entertainment and activities suitable for all at the many resorts here. The weather is perfect all around the year. Trip to this warm Caribbean destinations in December is definitely worth it.
Get year around hotel deal with TripHobo Hotels.
7. Anguilla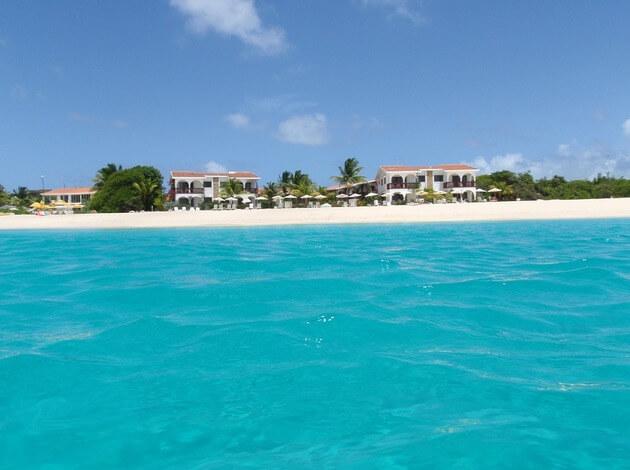 Deluging with natural beauty, Anguilla will mesmerize you. If you really seek some seclusion, unlike other islands, this is certainly the place to head. It might require you to change 2-3 flights, but it is absolutely worth it! St Thomas island lies a boat-ride away from this island. So that makes this perfect to explore day activities around too. Local culture strikes a magnificent contrast to the very luxurious villas, only adding to the beauty of this place.
8. St. Martin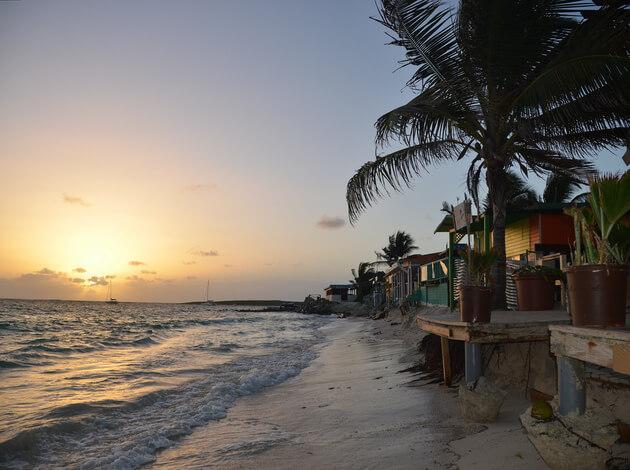 PC:alljengi/flickr.com
Your chance to experience a blend of two distinct cultures at one destination, St Martin is a beautiful blend of the Dutch and French cultures. Don't judge the island by its size, this is one buzzing, lively island! You have serenity from the French culture and the liveliness that comes from the Dutch. So while you party away the night, the next morning you can unwind at your pace in the tranquil surroundings. A meal at one of the lolos will satisfy any foodie!
Get year around hotel deal with TripHobo Hotels.
9. Curacao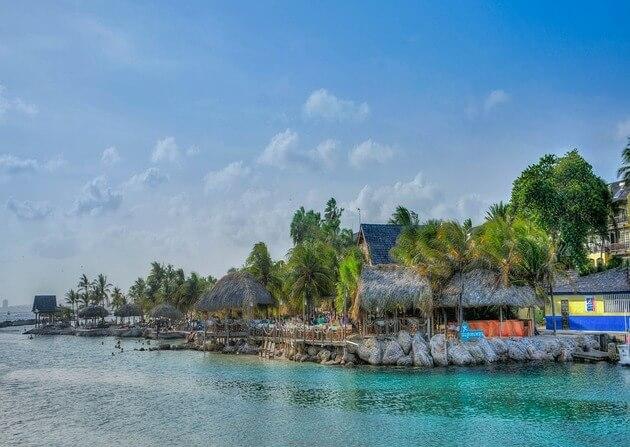 Sitting outside the hurricane belt, the Curacao island undoubtedly is your safest bet as the best Caribbean destination in December. The coral reefs attract divers and snorkelers from around the world, for an adventure here. Adding to the December festivities are the unique Christmas traditions of the island. This cannot be missed as a cheap island destination either, with accommodation, meals, entertainment and activities that come at a very reasonable price here. The huge airport also makes for easy transit.
10. Barbados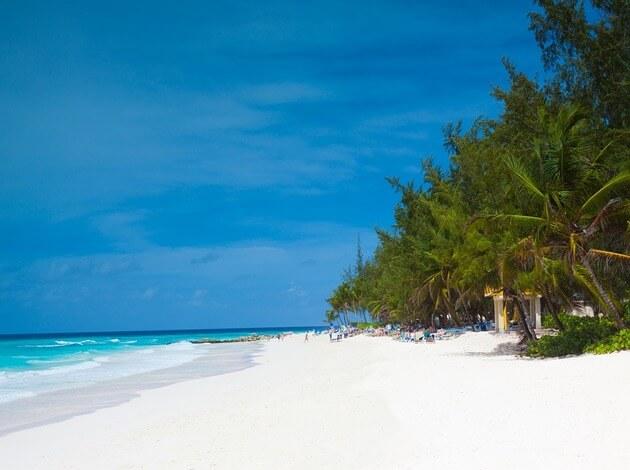 Rihanna's homeland, Barbados, is much more than a clichéd Caribbean experience. What is striking about this land, is how the Bajans (locals) still maintain many British customs, owing to the colonial past. Not surprisingly, you will even find golf courses here or a horse race happening around. A surfing heaven, you will find wave surfers as well as windsurfers here. The island is especially very well connected with London in peak season.
Get year around hotel deal with TripHobo Hotels.
So with further ado, get planning as you choose your Caribbean pick.
Related articles from the Web