14 Best Christmas Markets in Italy Which Will Assure You a Merry Christmas!
MANDAR PANDHARE
Sep 29, 2016
6.2K Views
Christmas is around the corner, well not exactly! But still, we are pumped up as ever. The overall vibe of Christmas is just unmatchable, the city turns a million times more colorful and enchanting. The pleasant Christmas Carols, the vibrantly lit streets and a merry atmosphere everywhere is what Christmas is all about! But way before the eve, there are the preparations; the Christmas tree decoration, the cake making and what not!
And for all these preparations we present to you the list of some of the best Christmas markets in Italy selling all kinds of goodies!
1. Klausen Christmas Market:
Duration: Mostly on weekends in December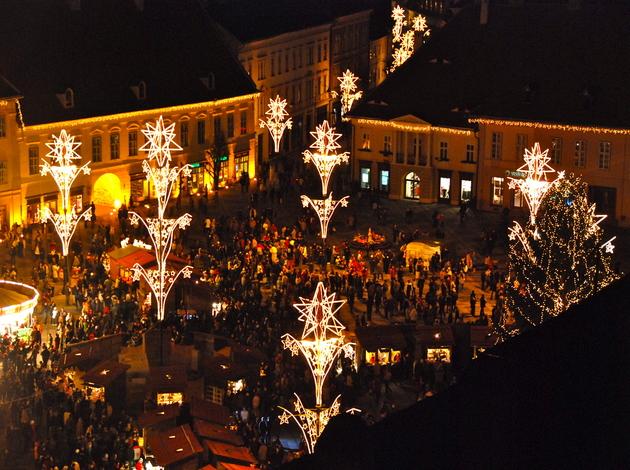 Image Source: Wikimedia Commons
This year, if you want an extravagant nativity scene, then its detailing is a must. Hence, to buy some of the best decorative things, you should head all the way to the Klausen Christmas Market in Italy. Ornaments, nutcrackers, figurines and what not! Klaus Christmas Market is a fantasy land for everyone who loves shopping. Another major feature which makes it distinct from other Christmas markets in Italy is that the nightwatchmen stroll through the market telling stories about Christmas. One thing which you shouldn't miss, on your visit here! Also present is a juggler showing all kind of tricks on the streets.
Learn how to plan a trip within minutes with TripHobo. Finish your plan by booking the ideal accommodation for your stay!
2. Tyrol Christmas Market:

Image Source: Pexels.com
Duration: December 8, 2016 to December 11, 2016
This one is one of those Christmas markets which has something or the other to offer everyone. Apart from the usual Christmas goodies which are on sale, Tyrol Christmas Market also has a section in which you can do pony trekking and even pet a real reindeer. I'm sure your childhood fantasies about Christmas will come true if you visit this market.
3. Genoa Christmas Market:
Duration: December 2016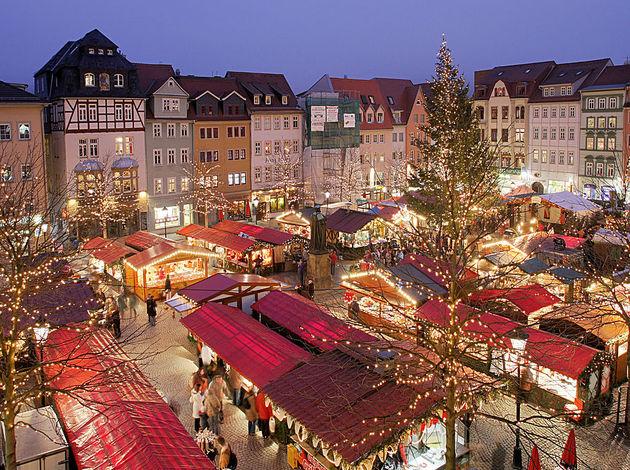 Image Source: Wikimedia Commons
You want to make the Christmas delicacies yourself but suck at cooking? Don't worry. Head straightaway to Genoa Christmas Market in Piazzale Kennedy for some quick cooking lessons. Apart from the usual food and wine shops, the market is also known for a sparkling atmosphere. This market gets into the skin of an medieval age Italian village with about artisans and craftsmen wearing all vintage clothes and showcase their skills to the visitors. There are also shows which include a lot of dancing, choirs and musicals. Try to visit this place at night, when the lights shimmer the best ever!
4. Turin Christmas Market:
Duration: December 1, 2016 to December 25, 2016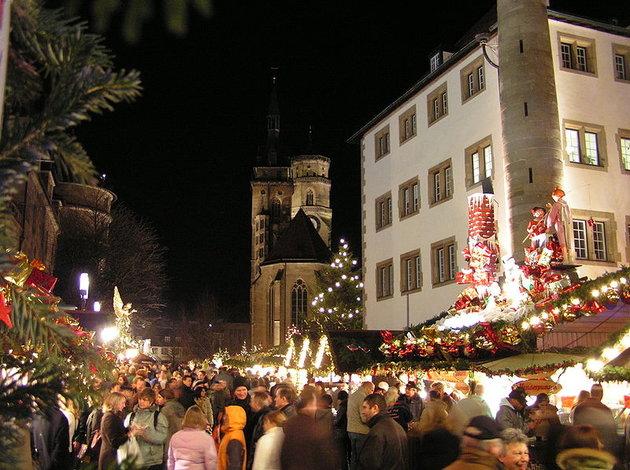 Image Source: Wikipedia.org
A giant Christmas Tree: Check
People selling food, handicrafts, wine and other stuff: Check
Restaurants treating you with Christmas delicacies: Check
That's
Turin
Christmas Market in Piazza Borgo Dora in a nutshell. But what makes it different from other Christmas markets is that on weekends, the market sees various street artists showing tricks and acrobats performing stunts. There is also a music concert organised at Cortile dei Ciliegi adding more to the Christmas extravagance. You just can't afford to miss this one.
5. Arco Christmas Market:

Image Source: Pixabay.com
Duration: November 18, 2016 to January 7, 2017
So, after reading about above mentioned Christmas Markets, it is pretty sure, that all of them are high on food, wine, and crafts. But Arco Christmas Market has something very unique and enchanting! On December 10 this year, there is a firework display above the castle which will enhance the town's beauty.
6. Christmas Market in Piazza Navona:
Duration: November 26, 2016 to January 6, 2017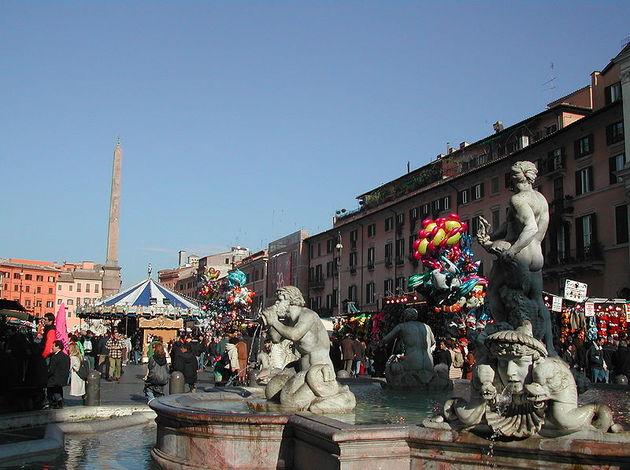 Image Source: Wikimedia Commons
Located at the most famous and beautiful square of Rome, the Christmas Market in
Piazza Navona
has it all! There are restaurants, shops, bakeries and also street artists which keep the market bustling as ever. This christmas market is also a perfect place to take small strolls and click selfies near the Fountain of Four Rivers. With a lot of stalls selling candy floss, decorations and figurines, this one is the
biggest Christmas Market in Rome
.
7. Christmas Market in Piazza Santa Croce:

Image Source: charley1965/flickr.com
Duration: November 30, 2016 to December 18, 2016
The capital of Italy's Tuscany region, Florence also has a fair share of Christmas markets. The most prominent being the one in Piazza Santa Croce. Just like Nuremberg Christmas Market, this one also has a heavy German influence. An annual German market, the Christmas Market in Piazza Santa Croce is also one of the most ancient markets in Italy with a legacy of about 500 years.
8. Naples Christmas Market:

Image Source: Carlo Raso/flickr.com
Duration: All year round (But try heading there in November end and before Christmas)
The Naples Christmas Market has an exception! While the others mentioned above in the list are temporary markets, but the Naples Christmas Market is open all year round. Also, this one is permanently dedicated to the Christmas festivities. From nativity figures, candies, decorations to caricatures of your favourite celebrities, this market has it all!
9. Oh Bhej! Oh Bhej! Christmas Market:
Duration: December 7, 2016 to December 11, 2016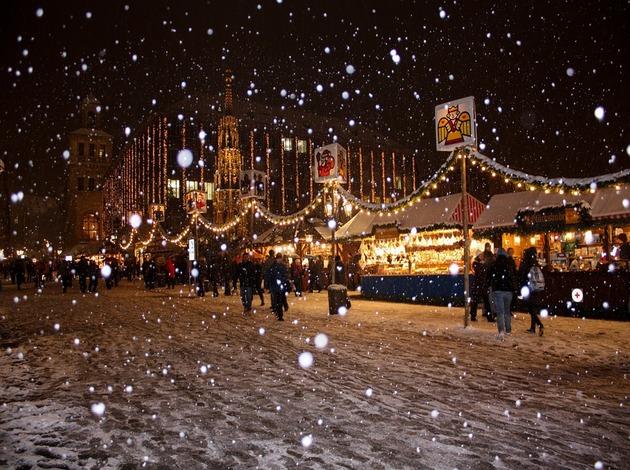 Image Source: Pixabay.com
Want to shop your Christmas goodies from a place which is quieter and calmer when compared to the overrated Rome? Then head straightaway to the Milan Christmas Market! Apart from the oh-so popular Milan Fashion week, another event that can take away the cake from Rome, is Milan's Christmas Market. From clothes to food and drinks, this market also witnesses some upbeat music with several bands playing on the streets, making it a sight, hard to miss!
10. Christmas Market in Piazza Sant Ambrogio:

Image Source: Wikipedia.org
Duration: November end, 2016 to December 23, 2016
A Christmas market with a slight twist! Taking a cue from the Smart Market, the Christmas Market in Piazza Sant'ambrogio recycles and reuses all the exhibits which are up for sale. Hence, if you are a nature lover, then this environmental friendly market will surely treat you. Don't forget to taste the delicious Panettone, Milan's patent sweet bread.
11. Christmas Market in Lazzate:
Duration: December 10, 2016 to December 11, 2016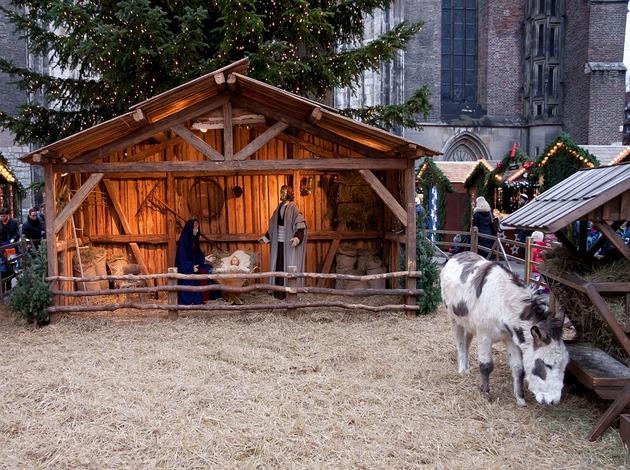 Image Source: Pixabay.com
If you prefer food over people, then Christmas Market in Lazzate, a small town near Milan should be your top pick. The Christmas Market in Lazzate is most prominently known for the mouth watering and lip smacking delicacies. The festive season is on, so why not treat your taste buds with a tinge of sugar and spice?!
12. Venice Christmas Market:

Image Source: Pixabay.com
Duration: Three weeks before Christmas to December 24, 2016
Lights, colour, aroma, music in the background and people all over! That's how you define the
Venice
Christmas Market. There are carnival masks, jewellery, Christmas trees and authentic Venetian crafts on display. Also available for sale are the traditional plum cakes, olive oils, and gourmet products to bring out the foodie in you! This one, during the pre-Christmas period, is transformed into a Christmas Village and is filled with local as well as foreign exhibitors.
13. Christmas Market in Firenze Noel:
Duration: Around Christmas time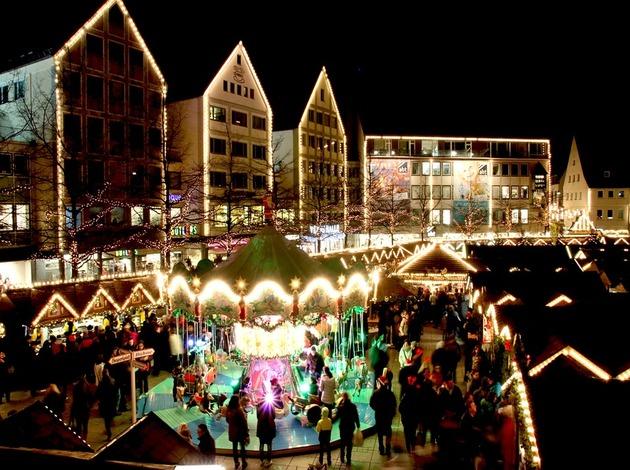 Image Source: Pixabay.com
How about indulging in some Christmas shopping by visiting an old station which gets transformed drastically and takes a form of a bustling and colourful market. Sounds exciting, right?! Well, then you should definitely visit this Christmas market in Firenze Novel in Florence for its unique yet fun location. You can buy products such as fruits, vegetables, sweets, clothes and even shoes and make your Christmas, an affair to remember!
14. Arti & Mestieri Expo:

Image Source: Pixabay.com
Duration: December 11, 2016 to December 14, 2016
This Expo is rich in local flavours and culture and is one of the most popular Christmas markets in Rome. Nativity figurines, foodstuffs, decorative stuff are in plenty here. There are about 300 stalls set up by local artisans and craftsmen which make the ambience of the market, lively.
Pick one of these amazing markets and shop your heart out. But during this process, make sure you have a lot of time as well as money.
Merry Christmas!
Also check: