15 Best Cities For Single Men To Visit
* Disclosure: This post may contain affiliate links, which means we may receive a commission if you click a link and book something (there is never any extra cost to you for using these links).
What is it that attracts a single man to a certain city? The oft stated response would be women! But you will be surprised to see that men have got their own bundle of reasons to take up their travelling backpacks. To name a few-beer, adventure, history, festivals, entertainment and possibilities of finding something new - are some of the reasons which attract men to a different landscape. While parties can be one of the reasons because of which men would love to visit a city, they are definitely not the only reason. Let us explore the cities that generally emerge as the winners in coveted destinations list for men:
1. Miami, Florida

PC: fotoninwallappers
The X Factor: Surfing at Beaches
This city has everything to offer under the sun. With possibilities of innumerable water sports and a dazzling nightlife that refuses to sleep, this city deserves to be mentioned at the first. Browse through the Design district, enjoy Cuban cuisine, take dips in Venetian pools or Sample Miami-brewed suds to make your trip to Miami a memorable one. Moreover, there are tremendous opportunities for men to find their own company or to venture out on adventures that involve cuddling with oceanic waters.
2. Las Vegas, USA

The X Factor: Pool side parties
For bachelors, Las Vegas is the ultimate destination that holds fun, excitement, parties and unexpected at corners. Thanks to casinos, musical performances, and adult entertainment, this place has become synonymous with party scene. To add to its glitter quotient is the gambling scene, a thing that men would find difficult to resist.
3. Barcelona, Spain

The X Factor: Throbbing Sports
Time for some sports. The love of their life, men and sports are inseparable. Considered to be the sports city of the world, Barcelona has hosted a number of memorable sports events. A blend of sun, sand and sports, Barcelona is one place where men would love to be.
Plan a visit to Barcelona with Triphobo's Trip Planner.
4. Buenos Aires, South America

The X factor: Romance
This place oozes with romance. Men find the women of Buenos Aires to be attractive enough for them to take a trip here. To add to it is the gastronomic delight and club scenes that renders a magical beauty to this city.
5. Munich, Germany

The X factor: Beer
Men love to flirt with beer! And there is no other mecca for beer than Munich, the effervescent city of Germany. Visit Munich during Oktoberfest and you shall be able to find those winking bubbles of heavenly drink smiling at you! Meeting other singles is almost inevitable during this 16-day festival where crowds gather for tons of great brews and food. Festivals and brewed beer go together, isn't it?
6. Ibiza, Spain

PC: bbc
The X Factor: The Electronic Dance Music Scene set amidst a Mediterranean climate
Situated at Mediterranean Sea, Ibiza is replete with beaches and electronic music dance clubs that never fail to enthrall you. Considered to be a hedonist destination, Ibiza houses some of the best music clubs such as Space Ibiza, Pacha and Privilege, which is the world's largest nightclub according to the Guinness Book of World Records. Do you need more reasons?
7. Rio de Janerio, Brazil

PC: metro.co.uk
The X Factor: The Tropical climate and Carnival
Rio de Janerio knows how to entice people. Carnival, hotels, a lazy tropical climate make this place one of the most coveted destination for single men. Moreover, you'll be spoilt of choices in terms of flirting with the opposite sex here!
8. Cancun, Mexico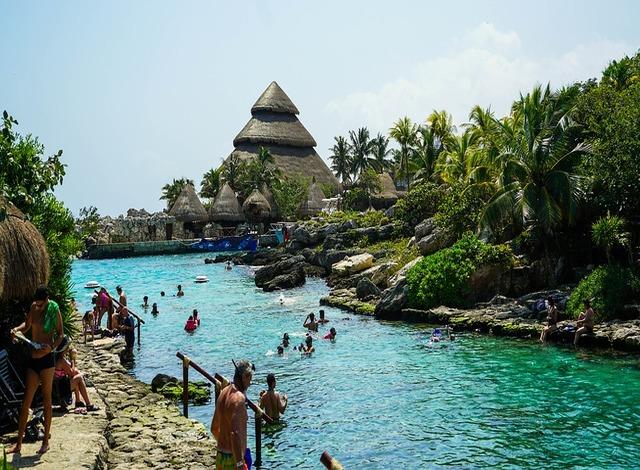 The X Factor: Erotic Resorts
It is so surprising that a location as culturally and historically rich as Cancun, thanks to its Mayan history, should be so high on entertainment quotient as well. Whether it is Temptation Island, beaches, swim up bar in three giant swimming pools, Jacuzzi suites, you can find everything of your purpose here.
9. Bangkok, Thailand

The X Factor: Entertainment
Ah, women and massages are not the only reason for which men would like to visit Bangkok. This place is actually so cheap for the international tourists that groups of single men as well women love to love to explore it. Also the entertainment quotient is quite high here!
10. Stockholm, Sweden

The X factor: Culture and History
Stockholm is built amidst a series of islands and is suffused with a laid back atmosphere that men would love to explore and stay in. Apart from that, the city has museums, art galleries and other cultural spaces and an educational system that stands as one amongst the best. Along with that, the city also offers you to sip latte at Drop Coffee which is rated the 3rd best coffee shop in the world.
11. St. Petersburg, Russia

The X Factor: Flirtation and social culture
Needless to say that Russian women are beautiful! St Petersburg is a very social city, so there are many dance clubs, theaters, jazz clubs, rock clubs, pubs and coffee shops where people get together and have fun. It is VERY easy to meet young people because they are so active and they fill the city center. Not to forget the beautiful ballet performances! This city is definitely meant for men of class.
12. Vail, Colorado

The X Factor: Adventure
Vail is ideal for men who would love to indulge in testosterone driven adventures. From skiing to figure skating, this place drives one crazy as well as adventurous. Apart from that the dining and shopping scene here is something to look forward to!
13. London, UK

The X Factor: history and Decadence
The city of royalty, London has always been a centre of attraction for international tourism. A blend of culture, history, decadence, refinement, and totally legal outdoor day drinking make this an evergreen destination to visit by single men.
14. Tel Aviv, Israel

The X Factor: Interesting people to meet
Israelis are known for their frank behavior which makes it a welcoming place to visit. If you want to blend in, make sure you aren't shy when asking a girl to dance! According to a recent study one in four women in Israel are not in relationships, so there can be a chance to meet the woman of your dreams here. Tel Aviv is actually considered to be the fun capital of Israel.
15. Montreal, Quebec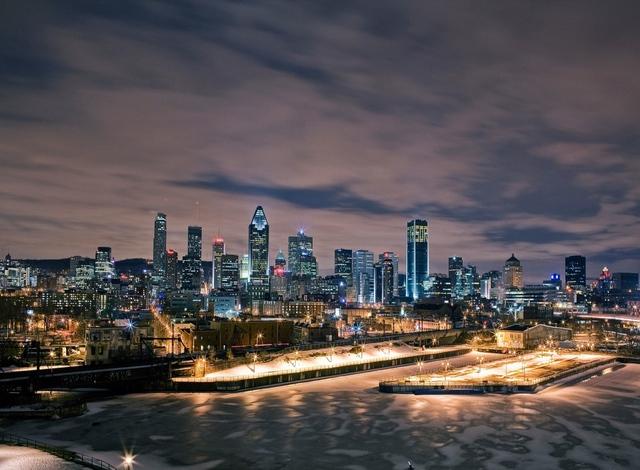 PC: wallpaperscraft
The X Factor: nightlife and intelligent women
Apart from being home to some of the best universities in the world, Montreal is also famous for its nightlife, sizzling bars and clubs. However, there is something more that adds to a distinct charm of Montreal- it is it's intelligent women. They are smart, well read and can talk a great deal on political, social and other matters. Certainly a place to be if you are one of those intellectual kinds single man.
Let us know if you have to add more to our list? We'll be glad to add them.
You may also like to read:
Top 10 Cities That Never Sleep
10 Reasons Why Men Would Like to Travel with Their Guy Gang