10 Best Cities to Visit in Africa
* Disclosure: This post may contain affiliate links, which means we may receive a commission if you click a link and book something (there is never any extra cost to you for using these links).
Blessed with fortunes of cultures, traditions, abundant natural beauty and rich history, Africa is a vast continent that leaves everyone wide-eyed. From tropical rainforests to iconic historical monuments, every country in Africa is exuberantly blessed. Not a single traveller in the world would want to skip this continent to satisfy the wanderer in them. As I read more about this lovely continent, one thing led to another, and here I am with a list of 10 best cities to visit in Africa. Take a look and you will be compelled to pack your bags for journeying to one of the best cities in Africa.
1. Cape Town, South Africa: A Wanderer's Paradise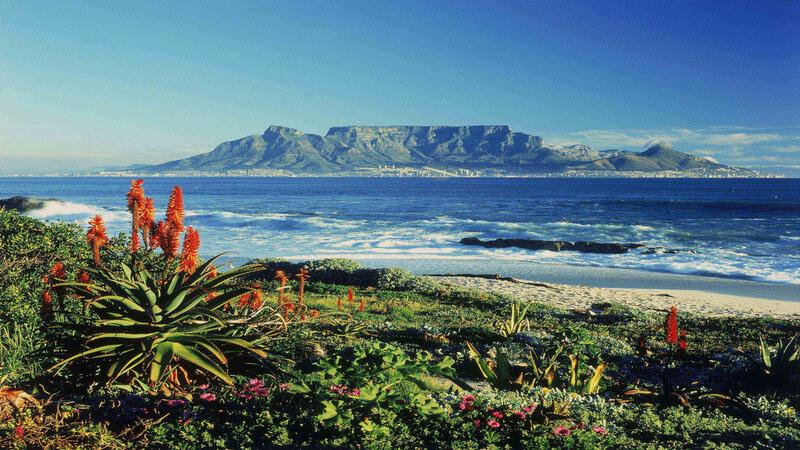 Image Source: Flickr.com
This is one travel destination in Africa that is on every wayfarer's list. Lace up your hiking boots and trek to the top of the Table Mountain where you will be treated to breathtaking views of the town and the coast. If you are in Cape Town to just relax and unwind yourself, there can be nothing better than heading towards the pristine beaches like Boulders Beach, Muizenberg Beach, and Camps Bay Beach. A stroll through the blooming Kirstenbosch National Botanical Garden will instantly rejuvenate you.
Sunsets in Cape Town are magical, those that leave you mesmerized. A few of the best places to watch the Sun set over the horizons include Lion's Head, Clifton First Beach, and Tafelberg Road. Attending the annual Cape Town Minstrel Carnival will give you an insight into the rich and colorful culture of the city in Africa. Plan a trip to Cape Town and you will definitely return with a treasure box of memories.
Must-visit places: Table Mountain National Park, Victoria & Alfred Waterfront, Kirstenbosch National Botanical Garden, Boulders Beach near Simon's Town.
Want to know more? Read: A Guide to Cape Town, South Africa's Favourite City
2. Marrakesh, Morocco: A History Buff's Heaven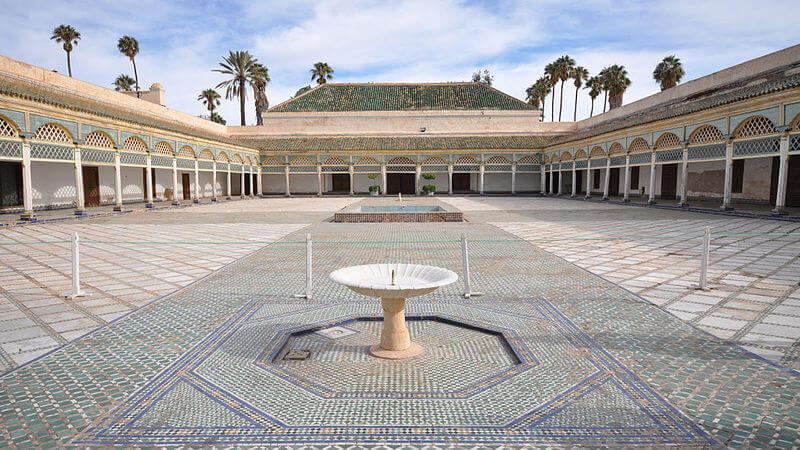 Image Source: Wikipedia.org
Marrakesh is the mecca of every history and art lover. Step into the city and visit Bahia Palace and Koutoubia Mosque to admire the architectural achievements. The palace's decorated columns, tilework, and mosaic exhibit skillful craftsmanship. The intricately designed walls and ceilings of Ben Youssef Mosque will leave you spellbound. The Saadian Tombs and Dar Si Said Museum are soaked in ancient artistry showcasing floral paintings on its vault.
Walk through the largest traditional Berber market in Marrakesh and expect to be amazed by the numerous itsy-bitsy stalls and shops, selling a wide range of products. Be it pottery, leather, jewels, perfumes, or spices, you will find it all here at the famous Marrakech souk.
Must-visit places: Jemaa el-Fnaa (world-famous square), Berber market, Royal Palace, Bahia Palace, Koutoubia Mosque, Ben Youssef Mosque, Saadian Tombs, Marrakech Museum, Dar Si Said Museum.
3. Giza, Egypt: Home of The Classic Great Pyramid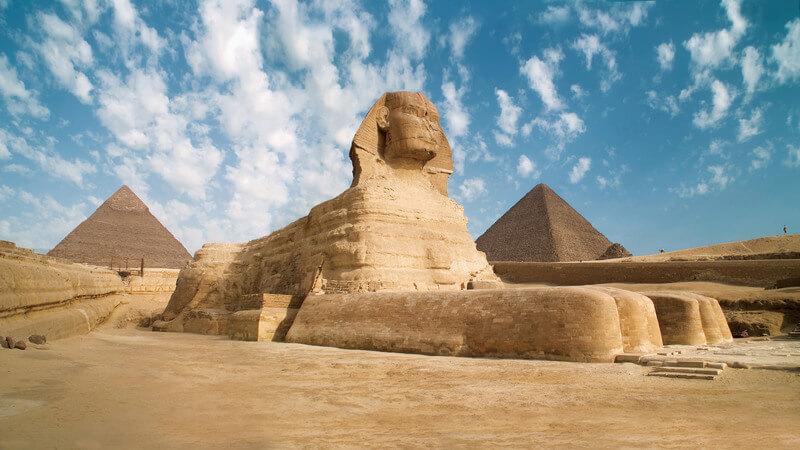 Image Source: Flickr.com
I wouldn't be doing justice to this list if I fail to add Giza to it. This third largest city in Egypt, home to one of the classic seven wonders of the world - The Great Pyramid, is one of the must-visit cities in Africa. Visiting the pyramid complex and witnessing the pyramids and the Sphinx that you have always seen in books or on digital media will leave you speechless. The place makes you step back over 4000 years and lets you see the ancient Egypt up-close.
When in Giza, you must head towards Pharaonic Village. This is a living museum which gives you an insight into Egyptian history through ancient replicas of villages. Know the rich culture of the former times that continues to reflect in Giza even today. The site also showcases the tomb of Tutankhamun which, like every other structure in Giza, will awe you.
Must-visit places: Great Sphinx of Giza, Giza Pyramid Complex, Pharaonic Village
4. Port Louis, Mauritius: Center of Various Cultures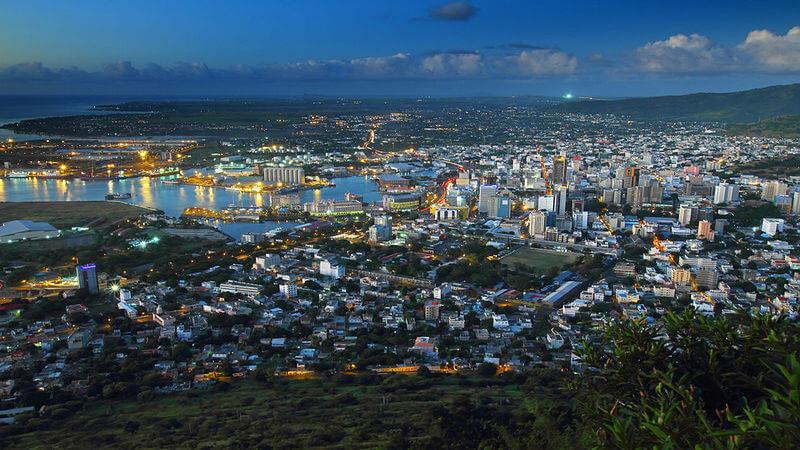 Image Source: Wikipedia.org
Step into the capital city of Mauritius and you will see a beautiful amalgamation of a variety of cultures in Port Louis. This is one city in Africa which gives you little glimpses of India, China, Europe, Middle East, and Africa through its architecture, festivals, and art. Be it China Town, the Aapravasi Ghat, or The Jummah Mosque, the stamp of different cultures is quite evident everywhere.
To learn and appreciate the history of Mauritius, it would be apt to tour The Blue Penny Museum in Port Louis. Established in 2001, this museum showcases post stamps and coins that date as back as 1847.
Must-visit places: Aapravasi Ghat, China Town, Caudan Waterfront, Blue Penny Museum, The Jummah Mosque among the many other interesting places to visit in Port Louis.
Check Out: Best Resorts in Mauritius
5. Nairobi, Kenya: A Safari Through Wilderness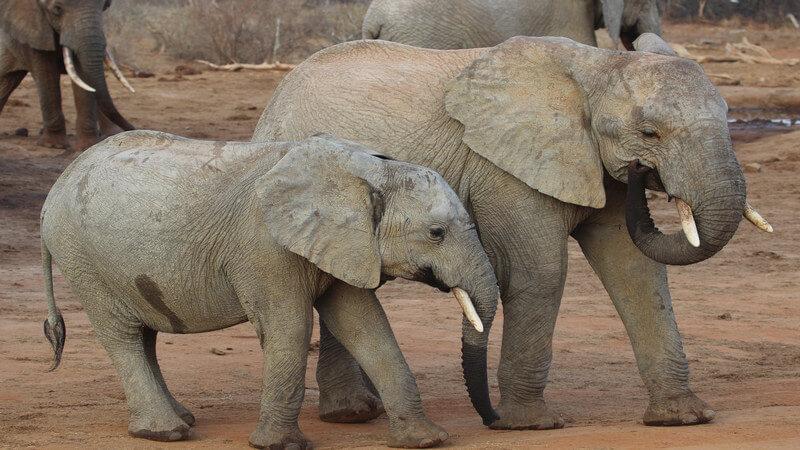 Image Source: Flickr.com
Being infamous for its non-existing safety levels and traffic issues, a trip to Nairobi in Kenya will prove to be a pleasant surprise. Get on a safari of the Nairobi National Park and a trip to this city will prove to be a journey through wilderness. See lions, leopards, and giraffes roaming freely in their natural habitat as you closely watch them from a distance. Also, if you visit David Sheldrick Wildlife Trust, you will see playful elephant babies and rescued rhinos while being told about how they landed with the trust.
A tour of the Nairobi National Museum will let you know about the wildlife in Africa, along with the cultural and natural history of the city. A few of its eccentric exhibits will engage you and provide you an insight into the Kenyan history.
Must-visit places: Nairobi National Park, David Sheldrick Wildlife Trust, national Museum, Giraffe Center, Karen Blixen House and Museum.
Check Out: Best Safari Destinations in Africa
6. Antananarivo, Madagascar: A City With Ancient Archaeological Achievements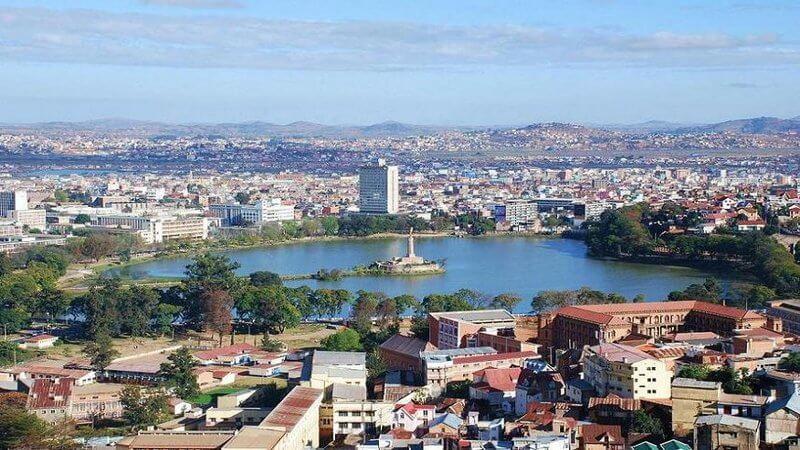 Image Source: wikipedia.org
At first glance, this largest city of Madagascar may look uninviting, owing to its terrible traffic situation. However, tour Antananarivo and you will know that it is a treasure of history and culture. Globally known as Tana, this city has many monumental structures, colonial buildings, and open markets that make you want to visit it again. And then there is the tranquil artificial Lake Anosy which makes you feel peaceful instantly.
Perched at the top of the highest hill in Tana, stands the royal palace called Manjakamiadana. This fortified palace through its imposing structure lets you know about the military force in the city during ancient times. If you wish to see colonial architecture then the Presidential Palace is the right place to visit. Since the president's office is housed in the palace and it is heavily guarded by soldiers, you can see it only from outside.
Must-visit places: Rova (Manjakamiadana), Presidential Palace, Musée d'Art et d'Archéologie (archaeological museum), Musée Andafiavaratra (a Baroque-style Palace museum),.
7. Casablanca, Morocco: An African City Showcasing Flamboyance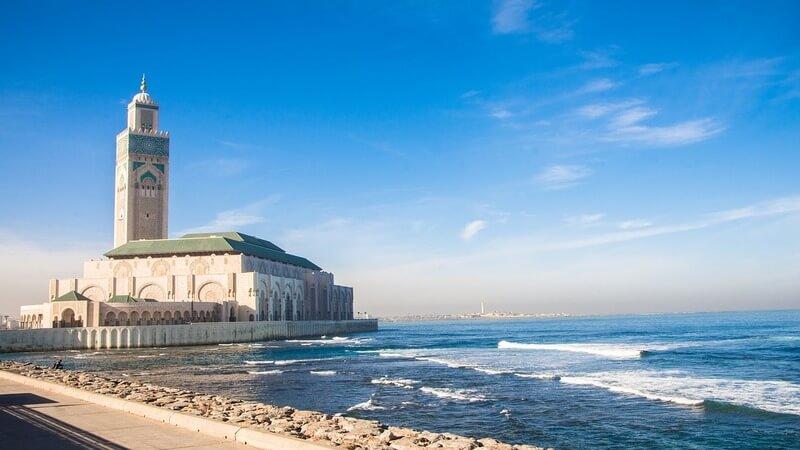 Image Source: Pixabay.com
Here is another Moroccan city with the most beautiful places in Africa which never ceases to attract the tourists. Connoisseurs of architecture find this city to be their mecca thanks to the many imposing structures like Hassan II Mosque and Mahakma du Pasha. The oceanfront Hassan II Mosque, built in the 1993, is world's 13th largest mosque and exemplifies skillful craftsmanship. The intricate designs and carvings on the walls and the minaret of the mosque put up a show of detailed artistry.
Take a look at semi-precious stones, ancient travel posters dating back to 1890s and 1950s , ceramics, and antique furniture by visiting the Abderrahman Slaoui Foundation Museum. Another museum called Moroccan Jewish Museum lets you know about the life led by Jews in Morocco.
Must-visit places: Hassan II Mosque, Mahakma du Pasha, Moroccan Jewish Museum, Abderrahman Slaoui Foundation Museum, Cathédrale Sacré Coeur
8. Kruger National Park, South Africa: Home of The Big Wild 5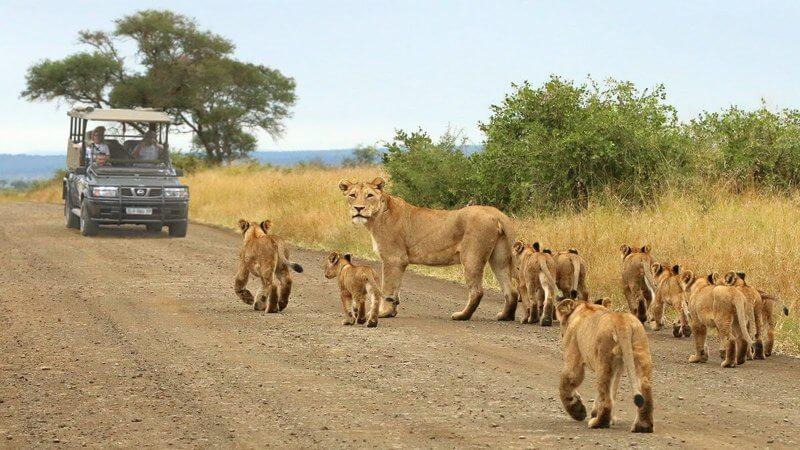 Image Source: Youtube.com
No wildlife lover should ever miss a chance of visiting the Kruger National Park in South Africa. One of the best safari destination in Africa, this is the only place to find all the big 5 wild animals, namely the South African Lion, the elephant, the leopard, the rhinoceros, and the Cape buffalo. Spread over an area of 19,485 square kilometres, this national park is comprised of a variety of ecosystems and is home to over 140 mammals and 500 bird species. The dominating vegetation here include Thorn trees and red bush-willow veld, Red bush-willow and mopane veld, and Shrub mopane veld. Several rivers flow through the park including Crocodile, Sabie, Letaba, Olifants, and Limpopo.
Must-visit places: Crooks Corner, Transport Dam, Red Rocks, Renosterpan.
9. Algiers, Algeria: A City Showcasing History Through Architecture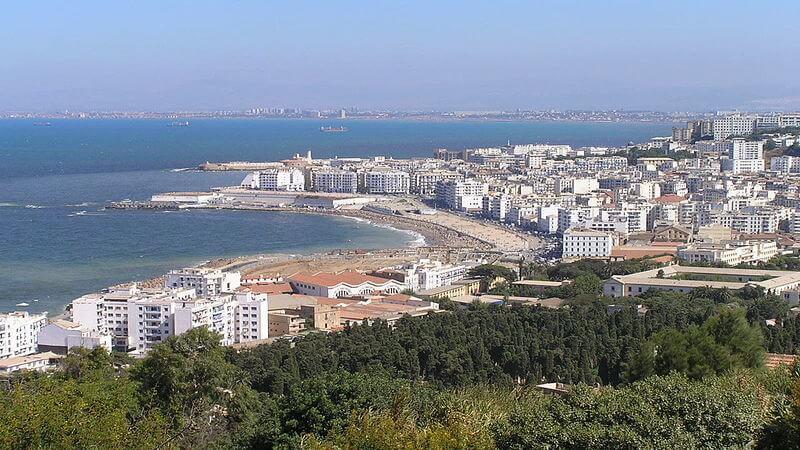 Image Source: Wikimedia Commons
Algiers is the city which makes you fall in love with it through the architectural achievements. From Moors to Byzantine, from Roman to French, this capital city of Algeria has outstanding monuments that exhibit a beautiful blend of various architectural style. Ride a cable car to admire Notre Dame d'Afrique - a Roman Catholic Basilica which was built in 1858. Sheltering an eternal flame stands the quintessential Monument des Martyrs which was built to celebrate the Algerian War of independence. Standing below the monument, you can understand and acknowledge its magnificence. Walk along the quaint streets of the city and you will come across many French colonial buildings that are a treat to the eye. Algiers is one of the most marvelous cities to visit in Africa.
Must-visit places: Monument des Martyrs, Notre Dame d'Afrique, The El Jedid mosque, Ketchaoua Mosque, Place of the Emir Abdelkader.
10. Unguja, Tanzania: The Perfect City in Africa for A Relaxing Vacation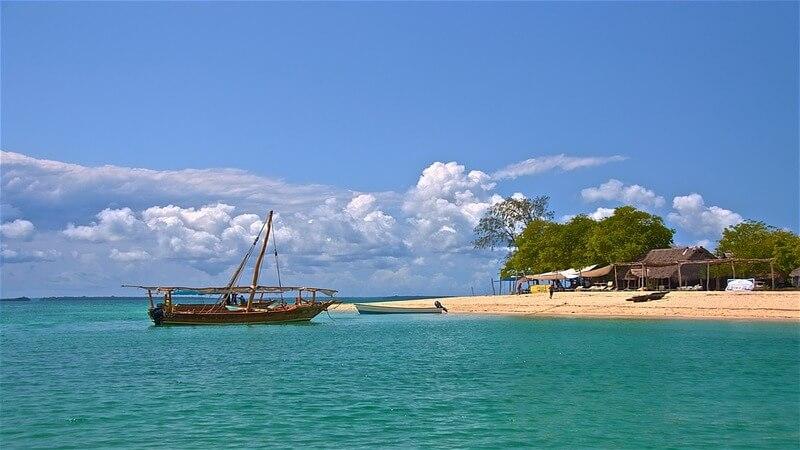 Image Source: Pixabay.com
If you are looking for a city in Africa where you can just lay back and unwind yourself, then Unguja in Tanzania is the right place to be. Also known as Zanzibar Island, this city has miles and miles of best beaches in Africa like Nungwi, Kendwa, and Paje. These beaches are ideal to just enjoy some sunbathing time along with diving and snorkelling. If you wish to skip the sun and sand then there are many spice tours of the city. Known for the wide range of spices cultivated in Unguja, you will see clove, nutmeg, black pepper, vanilla, and coriander in abundance here.
Must-visit places: Nungwi beach, Mnarani Marine Turtle Conservation Pond, Stone Village, Anglican Cathedral, Forodhani Gardens
Travel to any of the above cities in Africa and you will return with unforgettable memories. Cities with creased dunes, evergreen forests, and iconic monuments in Africa are waiting for you to be explored.