12 Best Date Ideas for Houston That Guarantee a Second Date!
* Disclosure: This post may contain affiliate links, which means we may receive a commission if you click a link and book something (there is never any extra cost to you for using these links).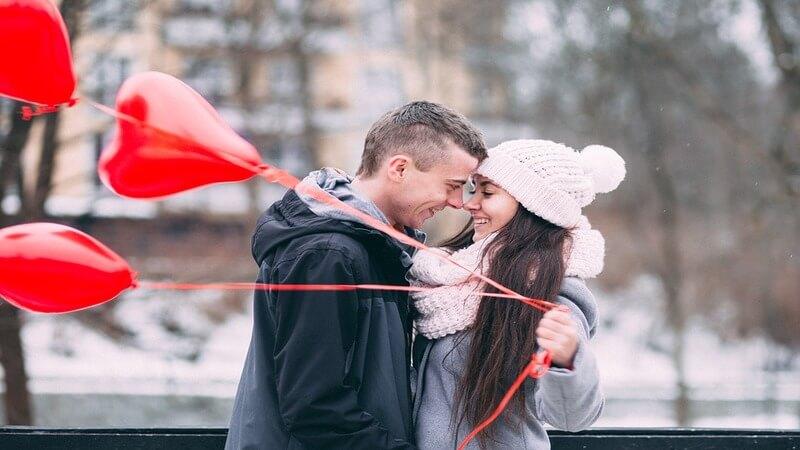 Image Source: Pixabay.com
Houston bequeaths you with a little bit of everything. From museums that serve interests of all kinds; be it arts, natural science, history or even the nerdiest of the lot- astronomy to beautiful outdoor parks, malls and a plethora of restaurants, the "City of Lean", as they call it, sounds like the perfect destination to enjoy both a traditional as well as an unconventional date. As if that was not all, Houston also has a wide scope of some great activities like cooking and art classes for you to partake in, as couples.
You may also read - Last Minute Valentine's Day Ideas for Chicago
Whether you are going on a date with someone for the first time or trying to rekindle the romance, here's a lowdown on the best date ideas for Houston!
1. Break the ice with some wine tasting in Hill Country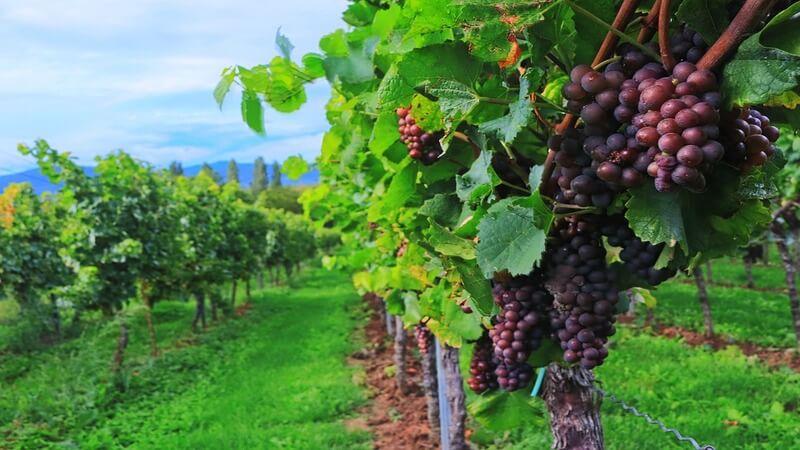 Image Source: Pixabay.com
Surprised? Head to the outskirts of the city and you will be taken aback by the number of pretty vineyards and wineries. Thanks to regions such as the Hill Country, wine tasting for a date in Houston is possible! Messina Hof Winery and Resort, Bernhardt Winery, Cork This! Winery, Peach Creek Vineyards and the Pleasant Hill Winery among more are some of the best wineries and vineyards near Houston. A date at any of these will include some enlightening wine tours, great food and of course activities like grapes stomping! Now what better way to break the ice on your first date by being a little tipsy and fun!?
Address: Hill Country, Cypress, TX 77429. USA
What else to see and do: Some wineries will also let you print your grapes-stomped feet marks on a T-shirt to take back home with you!
2. Arcade games to revive a blast from the past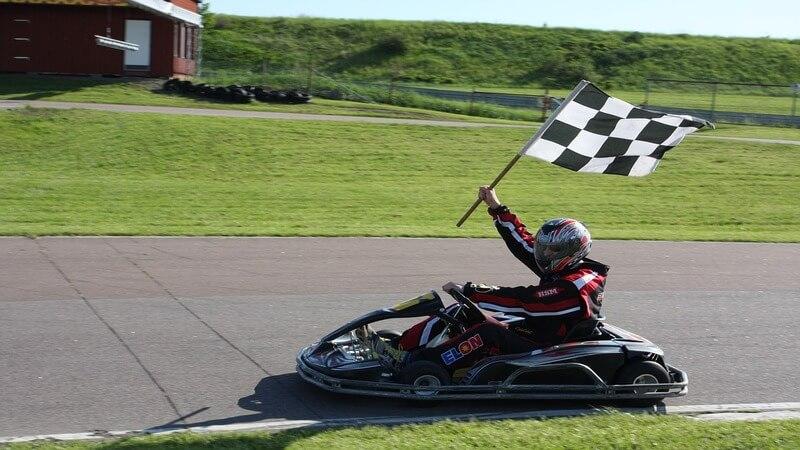 Image Source: Pixabay.com
Imagine being your best vulnerable self, trying to reach that finish line beckoning at you. Call me a hopeless romantic or not, but this could perhaps be that moment at which, your date might perceive you to be your best self or the prettiest! Places like the Boomers! Houston, Battlefield Houston, and Dave & Buster's can be persuading for you two to get in the ring and play (if you know what I mean!). A ton of video game venues at the Weslayan Street can be a great date idea too. Girls, this certainly is a sure shot to win the guy right there!
Address: Hempstead Road for arcade games and Weslayan Street for video games
What else to see and do: Most of these places feature some great fast food too!
3. The classic dinner date at Nouveau Antique Art Bar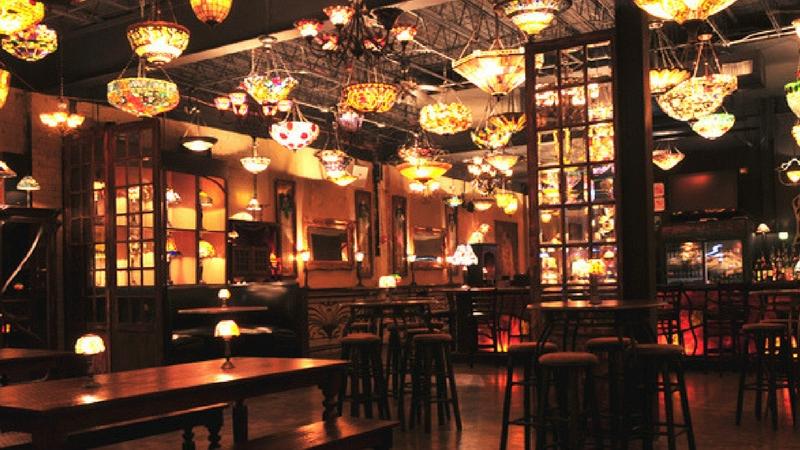 Image Source: art-bar.net
Can a good dinner, with the two of you dressed to impress, ever go wrong for a date? And if it's the ambiance like that of the Nouveau Antique Art Bar you are on your way to have one cherishing evening. The restaurant is home to a whopping private collection of exclusive reproduction Tiffany lamps; this place spells vintage. To amp-up the classic vintage decor are the stained-glass art pieces dating back to the Tiffany period and impressive Art Nouveau period pieces of furniture. There is music, but just the way the ambiance calls for, "not too loud". A dinner here is certain to impress your date with your choice of venue! Not surprisingly, this is one of the best date night restaurants Houston.
Address: 2913 S Main St, Houston, TX 77002, USA
What else to see and do: If you prefer something less jazzy you can visit this place during the happy hours when the classy tone is a tad mellow.
4. Karaoke the night away at Spotlight Karaoke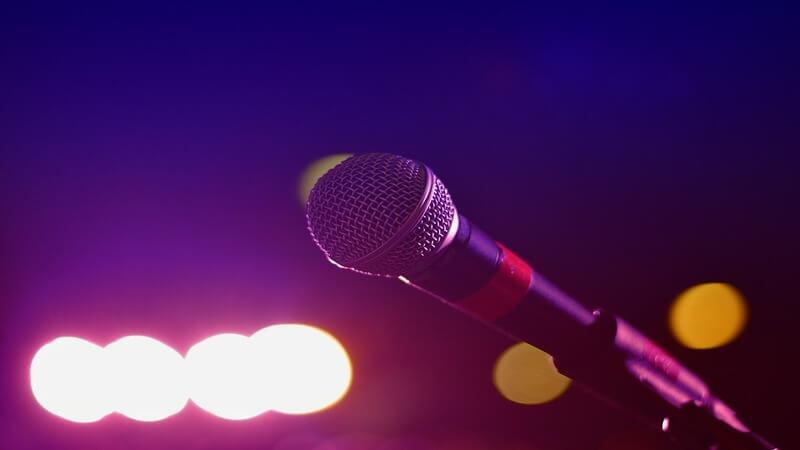 Whether you are looking for fun things to do in Houston this weekend or just about any day for your date, a good karaoke session can certainly get some sparks flying. What's not fun about someone who is kinda in high spirits and singing into glory?! Most of the karaoke clubs also have some irresistible deals on drinks. The fact that only those above 21 years of age are permitted in here, makes Spotlight Karaoke all the more inviting. So, sing along, for you never know you two maybe be sharing a common interest in Backstreet Boys!
Address: 5901 Westheimer Rd, Houston, TX 77057, USA
What else to see and do: You can even have a private room to be served at along with a private waitress.
5. Go cycling to the Terry Hershey Park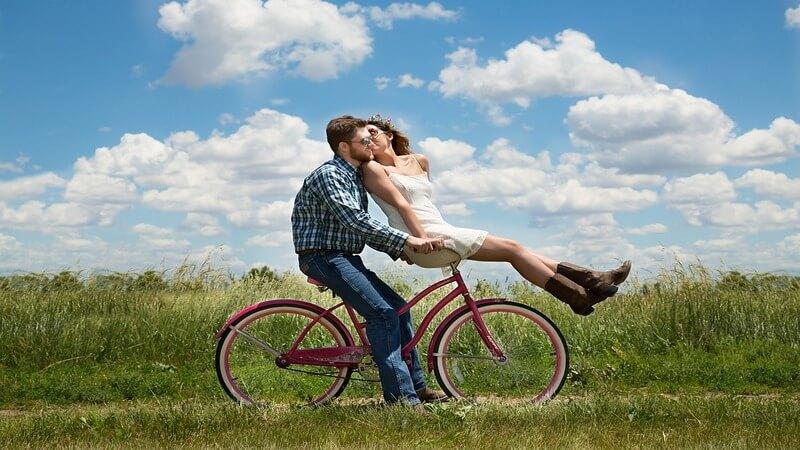 Image Source: Pixabay.com
No better way to impress your fitness-conscious date than heading to the Terry Hershey Park for some cycling action! Nestled parallelly to Buffalo Bayou, which itself is renowned for its natural abundance, the Terry Hershey Park has long been a chosen romantic venue in Houston. Make sure to check out the bridge in here, that exudes romance. A perfect spot to talk about life, relationships, food or you two! The park sprawls across an area of nine miles, so there is ample place to cycle around. Carry some snacks if you wish to, to enjoy a little picnic after all the cycling.
Address: 15200 Memorial Dr, Houston, TX 77079, USA
What else to see and do: Jog, walk or get your dog along!
6. The walking date Houston at Cockrell Butterfly Center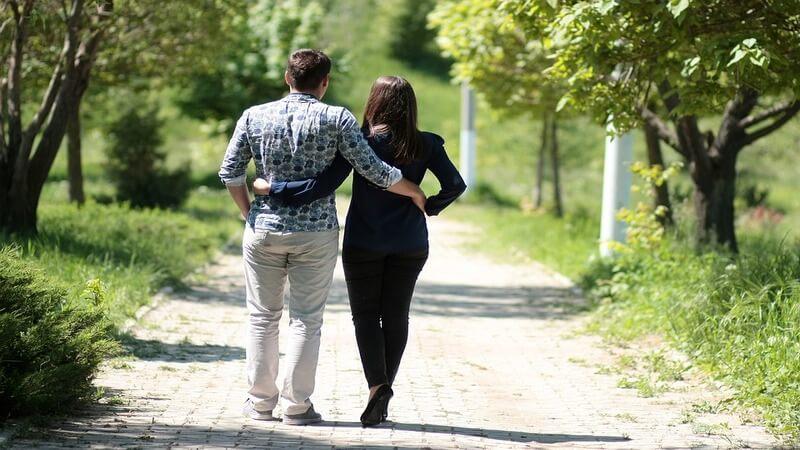 Image Source: Pixabay.com
Imagine walking into a zone where there are butterflies galore, all shapes and sizes! Could it get more romantic? I don't think so, unless your date detests these beautiful, outgrown caterpillar creatures. The Cockrell Butterfly Center features some stunning and rather enlightening displays, exhibits as well as presentations. The aesthetics like the 50-foot waterfall are worth mentioning for the romantic charm they ooze. The tranquil and fresh environment inside will make sure you are having a great date! All these factors along with more also have this place as a popular venue for weddings in Houston.
Address: 5555 Hermann Park Dr, Houston, TX 77030, USA
What else to see and do: Check out their gift shop where you can pick something for your date making for a sweet memory!
7. Get cozy in the outdoors catching up with some movies at the Miller Outdoor Theatre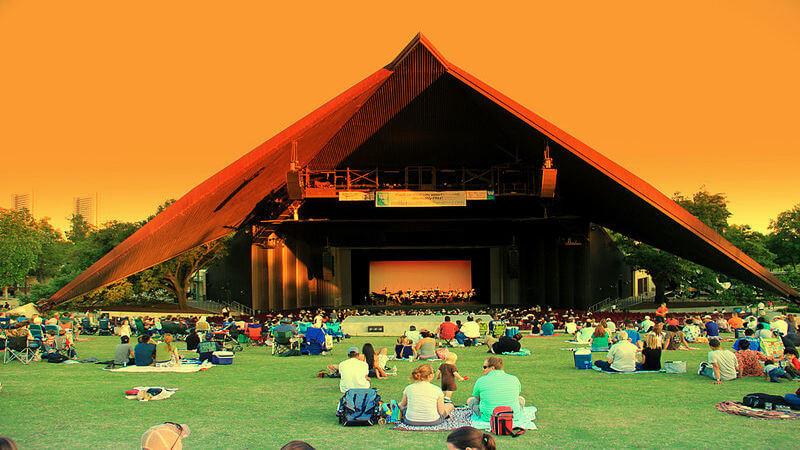 Image Source: Wikimedia Commons
If you are a Pinterest-addict like me, you must have come across several pictures of the perfect outdoor date-set up. You know- snuggly throws, comforting cushions, and the sky above your heads that spell romance. If you have been wanting a similar setup, heading to the Miller Outdoor Theatre can fit the bill just right. Time and again, counted among the best romantic date ideas Houston, this theatre is a venue for various performing arts groups. Choose your pick from various shows including classic films, ballet performances and even jazz among others! This is also a great place to head to if you are looking for cheap Houston date ideas given the fact that they hold free of cost performances from March through November.
Address: 6000 Hermann Park Dr, Houston, TX 77030, USA
What else to see and do: During the daytime, this venue doubles up as a lovely spot to enjoy a picnic.
8. Cooking class at the UrbanCHEF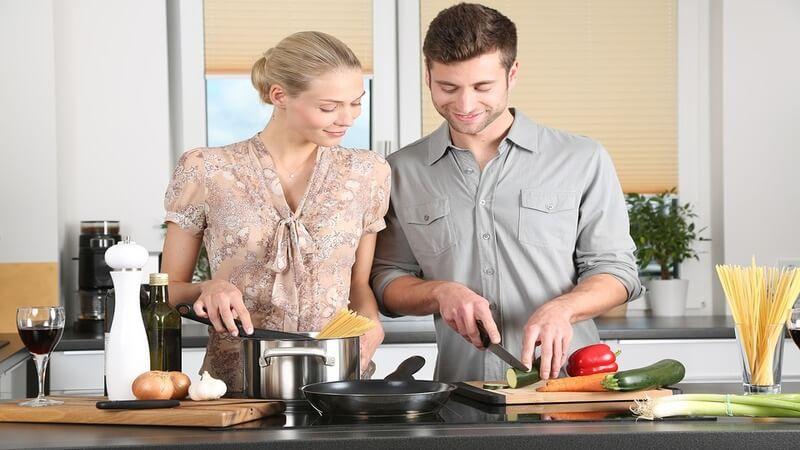 Image Source: Pixabay.com
If you are someone driven by good food and activity, signing up for a cooking class can be a viable option. Whether you have ever tried a hand at cooking or not, the UrbanCHEF offers date night cooking classes, perfect for all. Along with comprehending cooking techniques, this is a good place to meet new people and simply have an engaging evening. They make sure, romance is not left behind amidst all the kneading, spilling and roasting! Once you have cooked your meal, you can enjoy it at the time-honored date scene comprising flowers, candles and even music! There is a host of programs you can enroll for, teaching you everything from authentic Italian to comfort food recipes.
Address: 3651 Weslayan St, Houston, TX 77027, USA
What else to see and do: Devour your cooked meal!
More About Texas:
9. Paint under the chandelier at The Dunlavy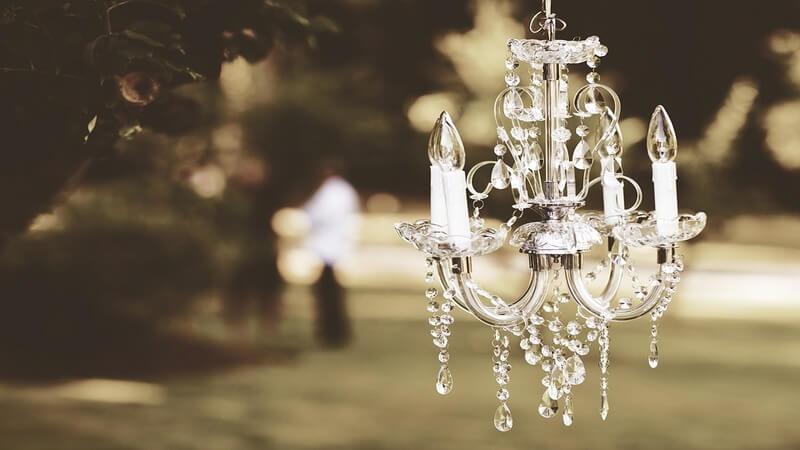 Image Source: Pixabay.com
On the outlook for unique date ideas Houston? Consider a day out at The Dunlavy & The Kitchen at The Dunlavy. Essentially a fine dining restaurant, the Dunlavy offers a wide range of experiences thanks to its ever-bustling events calendar. From pop-up shops, holiday movie happy hours, Friday night live music, to painting sessions, this place makes sure you are having a great time in its pristine ambiance. After you are done painting under the chandeliers, order yourself a meal at the glass treehouse dining room while beholding panoramic sites of the Lost Lake. If you are looking for Houston anniversary packages, you must know that this place assures some of the best experiences.
Address: 3422 Allen Pkwy, Houston, TX 77019, USA
What else to see and do: Access to the Buffalo Bayou Park calls for some dreamy strolls afterward and click some pictures maybe!
10. Blow some hookah bubbles at the Cafe Mawal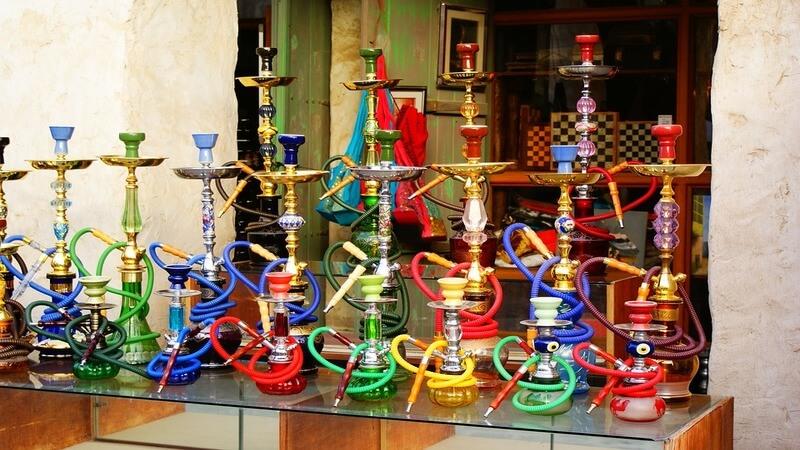 Image Source: Pixabay.com
If you love a little high or that squiffy feeling of getting a kick, as you exhale a ton of smoke with delicious flavours, a hookah date would be just right. Head to the Cafe Mawal where you can choose from a plethora of flavors to get high. Its eclectic, tented decor is sure to transport you to the lands of the Mideast. Along with hookah, don't forget to indulge in some divine Mideastern delicacies like falafel, shawarma and the mouthwatering hummus here!
Address: 6006 Fairdale Ln, Houston, TX 77057, USA
What else to see and do: Indulge in scrumptious middle eastern delicacies!
11. Aim for their hearts at the American Shooting Centers
Image Source: Pixabay.com
A girl holding a gun can be one sight that is certain to make any guy go weak in the knees. The American Shooting Centers is where you can experience exactly this! You can choose your pick from the three assorted facilities here- Trap and Skeet, Sporting Clays or the adrenaline-rushing Rifle and Pistol Shooting. The site is well-secured by SC range officers, so, rest assured you can shoot to your heart's content. There are ranges varying from fifty to three hundred yards, just enough to make you feel like a hero (or a heroine for that matter)!
Address: 16500 Westheimer Pkwy, Houston, TX 77082, USA
What else to see and do: This place also serves good food!
12. Bar crawl along the light rail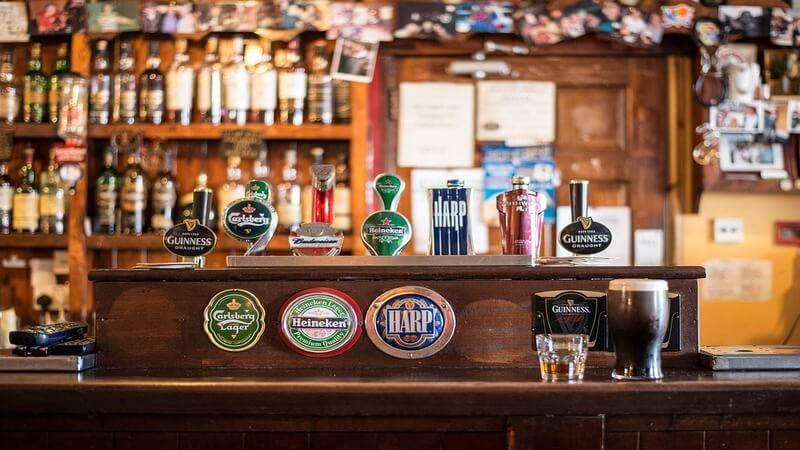 Image Source: Pixabay.com
And finally, we have one of the most fun things to do in Houston at night- a pub crawl! A rarely used mode of transport in Houston the light rail serves some of the best regions where you can practice a pub crawl that's very friendly on your pocket! Hop on the one serving the UH-Downtown and the Museum District and you are sorted for one merry night. Along with some great drinks, these places boast of an enviable cool ambiance serving great stuff from Mexican delights to more. Hopping from Last Concert Café in UH-Downtown, OKRA Charity Saloon in Preston, Flying Saucer Draught Emporium at Main St. Square, Lone Star Saloon at the Downtown Transit Center to Grand Prize Bar in the Museum District will ensure one good night!
Address: Between UH-Downtown and the Museum District
What else to see and do: Indulge in all the good food!
There you have it, one list that covers everything from a painting class under the chandelier to going on a pub crawl at one of the least anticipated places in the city. Choose your pick and let us know in the comments section you below if you made the cut!
You may also like to read:
Top Romantic Getaways for Couples