10 Best Flea Markets In Idaho
* Disclosure: This post may contain affiliate links, which means we may receive a commission if you click a link and book something (there is never any extra cost to you for using these links).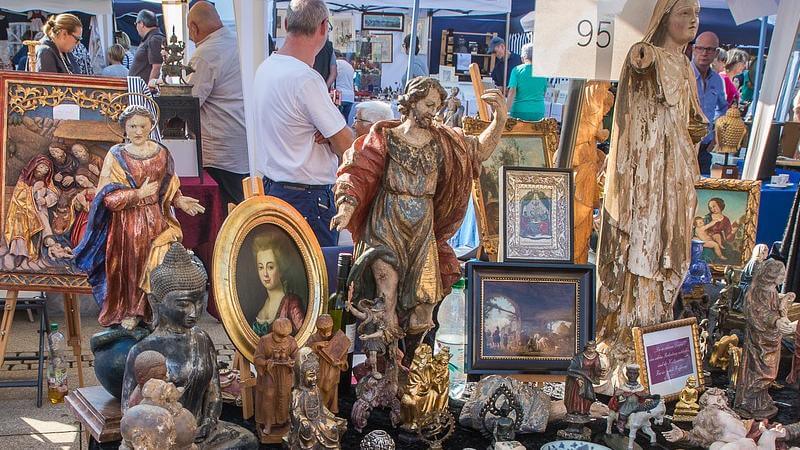 Image Source: pixabay.com
Flea Markets in Idaho: An introduction
Just as availability of flea markets in Hawaii remains to be a tourist attraction, Idaho also hosts similar type of flea markets for the enjoyment of the tourists. You can get the details of the flea market by going through Idaho's directory. The directory also helps you to find out information on vintage shows, swap meets and of course the antique markets.
Following are the list of certain important and significantly attractive flea markets as far as Idaho is concerned.
1. Markets
Address: L.A. Junk Antiques and Flea Market
1911 W State St
Boise, Idaho 83702
(208) 957-5878
Boise Flea market remains to be an indoor area which carves out antique items for the tourists'. This market remains to be open every third Saturday of the month. However, the shop remains to be functioning between April till October every year. The market operates between 9 am till 3 pm. The Indoor shop remains to be open on Saturdays or on occasional Sundays as well as Mondays respectively.
2. Boise Flea Cascade Flea Markets
Address: Cascade Flea Market
1455 S Main Hwy 55
Cascade, Idaho 83611
(619) 838-2815
serenitystarr@hotmail.com
Cascade Flea market remains to be an open-air flea market which remains to be available as a special attraction point for the tourists. The market remains to be open during Thursdays till Sundays between 10 am till 5 pm.
3. Couer D'alene Flea Markets
Address: Paris Flea Market - Paris & Co.
1815 N 4th
Coeur d'Alene, Idaho 83814
(208) 659-3121
Couer D ' Alene Flea market is basically nothing but an antique shop. This shop provides all kinds of surprises for the international travellers' Open on Saturdays, Sundays as well as Mondays, the shop remains to be a 'must-visit' for the tourists'.
4. Eagle Flea Markets
Treasure Valley Flea Market
5610 North Glenwood Street
Eagle, Idaho 83614
(208) 939-6426 ext. 23
deana@spectraproductions.com
Eagle Flea Market operates on a self-bargain model. The market hosts several events per annum and is claimed to have an admission fee which varies with age.
5. Glenns Ferry Flea Markets
Address: Elmore County Flea Market
855 E 1st Avenue
Glenns Ferry, Idaho 83623
(208) 598-0886
lazy_a_ranch@yahoo.com
Glenns Ferry Flea Market remains to be a major attraction for the tourists. The market is flexible and is held at Elmore County Fairgrounds Exhibit Building. The market remains to be open on the first Saturday of each month between 10 am till 4 pm.
6. Hagerman Flea Markets
Busy B's Market
17986 Highway 30
Hagerman, Idaho 83332
(208) 358-1409
Hagerman Flea Market is located one and a half mile north of Hagerman. The market is open on every Saturdays. The market remains to be open between 9 am till 5 pm.
7. Nampa Flea Markets
Vintiques LLC / Mustard Seed Home Decor and More
223 13th Ave South
Nampa, Idaho 83651
(208) 466-4430
vintiquesforyou@gmail.com
staff@mustardseedhomedecore.com
Nampa Flea Market is an indoor flea market which offers vintage items for the travellers as well as the locals. The shop is open on Tuesdays as well as Saturdays during office hours.
8. Pocatello Flea Markets
Russell Up Flea Market
8200 West Portneuf Road
Pocatello, Idaho
(208) 380-0764
Pocatello Flea Markets is understood to be an open market. This market is opened during every weekend in between the month of May through October. Thus, the market is opened during Fridays as well as Saturdays during office hours.
9. Tetonia Flea Markets
Tetonia Flea Market
Leigh Avenue (Highway 33)
Tetonia, Idaho 83452
(208) 497-7967
Tetonia Flea Markets happen to be an outdoor market where the travellers can visit on most of the Saturdays as well as Sundays. You can call to find out the availability of staffs or else on which day the market opens.
10. Sandpoint Flea Markets
Address: Funky Junk Antique Show
Bonner County Fairgrounds
4203 N. Boyer Avene
Sandpoint, Idaho 83864
The Sandpoint Flea markets hosts the antique as well as vintage shows. The market offers lucrative items for the tourists' and remains to be open during Saturdays and Sundays.