10 Delhi Food Trucks That Will Make You Crave More
* Disclosure: This post may contain affiliate links, which means we may receive a commission if you click a link and book something (there is never any extra cost to you for using these links).
Food trucks are no more an amusing site, they have been here for a while now and the only thing amusing about them is the lip-smacking fare! Being associated with the pop-up restaurant phenomenon, food trucks today are offering gourmet cuisine, a wide variety of specialties and ethnic menus. Check out these food trucks in the capital, that will daze you into food coma!
1. Eggjactly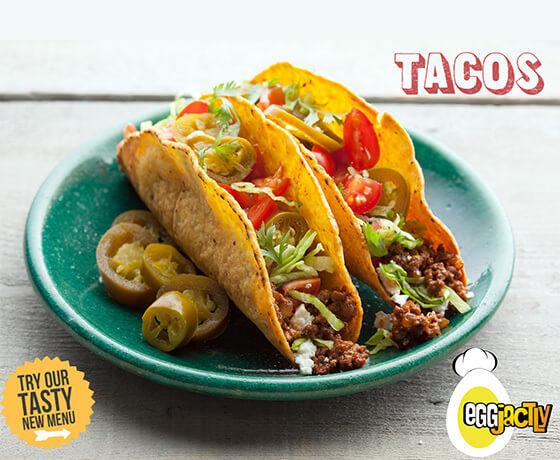 Image source: eggjactly.in
Eggjactly is credited to be the first food truck in India, that served that unconventional food (for that time). As the name suggests, this food truck has a lip-smacking menu of some of the most devouring egg specialties. Try the delicious waffles and the nachos which are obvious must-haves!
Where: Sector 29, Gurgaon
Approximate cost for one: 200 INR
2. Oh Buoy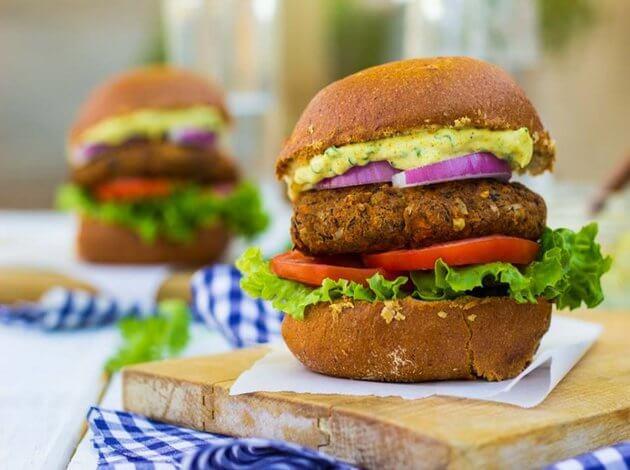 Image Source: Facebook.com
Their mouthwatering chicken lollipop has me luring back to this place, more often than I would accept! The menu might drive you bonkers with everything from Indo-Chinese (Yummers!) Manchurian, chow mien, fried rice, haka noodles to Italian risotto, pasta, Lebanese, Mexican to even kheema paratha! But the food will get you even more bonkers!
Where: Near DLF Building, Sector 62, Noida
Approximate cost for one: 325 INR
3. Sushi House Mafia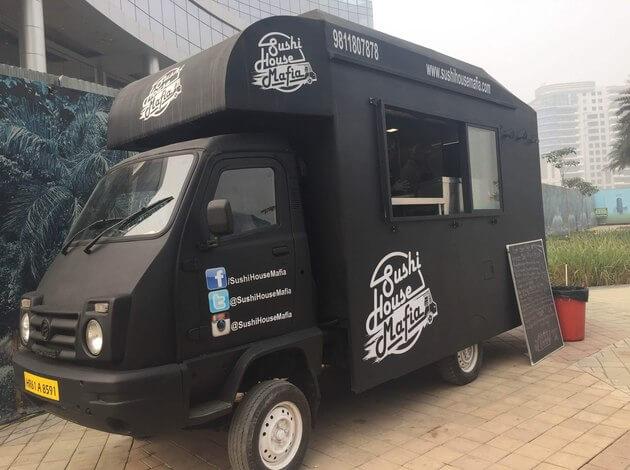 Image source: zomato.com
Yes, a Sushi food truck! If you dismay the Japanese sushis, fret not, cuz the Sushi House Mafia has something for everyone. Imagine the usual spicy tuna roll with some jalapenos thrown (the Hot Tuna, on the menu) or the famous rainbow roll given a veg twist to become a three peppers and cream cheese Rainbow roll, prawns' lovers have got to try the Wasabi marinated prawns! This is what this food truck will serve, of course with many other varied options on the menu. Now, let go of those inhibitions and indulge!
Where: Leisure Valley Road, Sector 29, Gurgaon
Approximate cost for one: 300 INR
4. Hawkers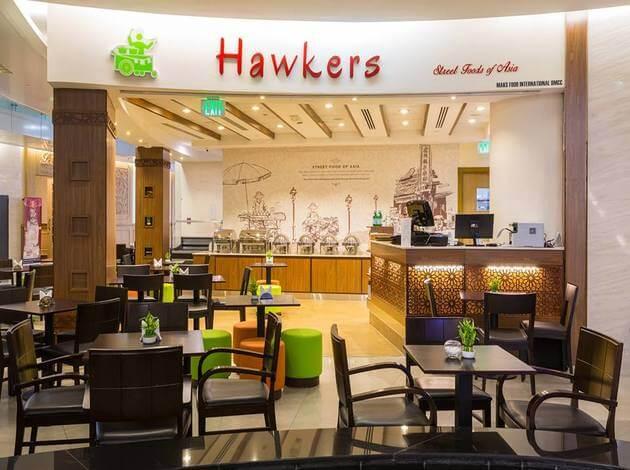 Image Source: Facebook.com
Isn't our own version of Chinese food, so much more comforting than the original?! The colour, the sense-numbing spice, oil and the exquisite schezwan chutney for some reason, has got us to consider this exclusively blended cuisine, every time a craving struck! So the next time it does, come satiate those taste buds at the Hawkers food truck. My heart (or maybe taste buds) has a special place for their Chicken Chilly Garlic Chow Mein and the succulent momos (both steamed and fried)!
Where: C-2, Vasant Kunj, behind Monkey Bar
Approximate cost for one: 300 INR
5. Flavour Hub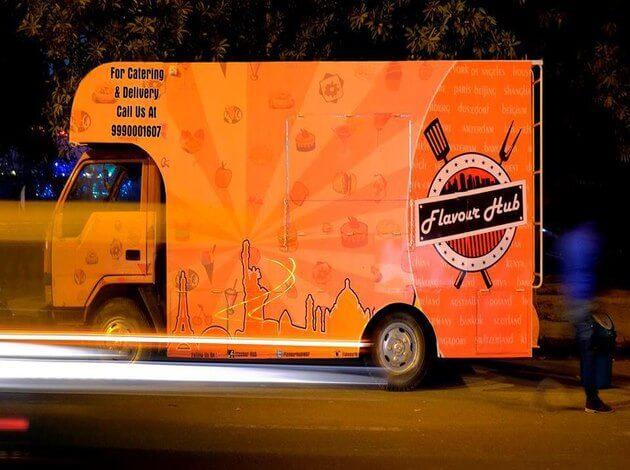 Image source: zomato.com
Super value-for-money and a quick serve, is what you can expect at the Flavour Hub! Living up to its name, this food truck has an extensive menu consisting of flavoursome pasta, burgers, sandwiches, waffles and pancakes, cooked simply and in home-style! Grab a quick bite here after work or college!
Where: Sector 29, Gurgaon
Approximate cost for one: 225 INR
6. What the Truck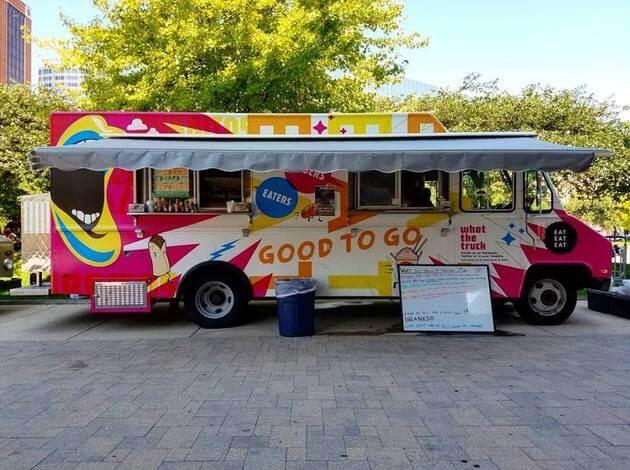 Image Source: Facebook.com
Serving fresh food off the grill, this kinky-named food truck offers classic American Fast Food. Featuring a menu of hot dogs, wraps, burgers, grilled fish and crisp salads, here you get a taste of the American culture, where the food-truck scenario essentially began. Their Chilly Doggy Dog wins me over!
Where: Parking lot behind Mainland China, Sector 29, Gurgaon
Approximate cost for one: 150 INR
7. Dosa Inc.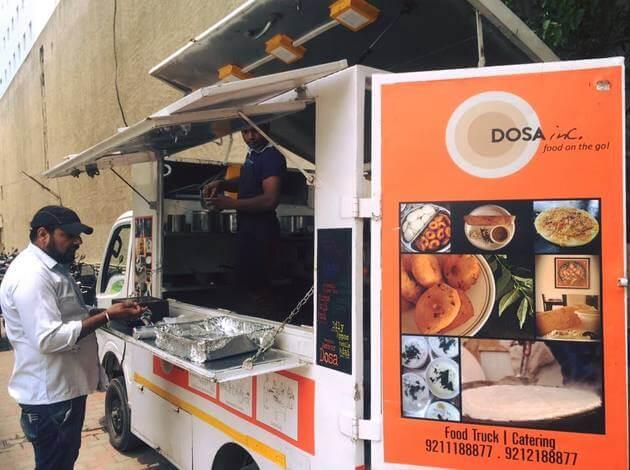 Image source: facebook.com
Hankering for some idli-dosa?! Dosa Inc. is your answer to food craving from way down south! Having cracked the secret to perfect south Indian preparations, expect the regular menu but don't miss out on the Mysore Masala Dosa that comes with the perfect red coconut chutney, wash it down with a truly authentic filter kaapi!
Where: Okhla Phase 3, New Delhi (keeps changing, call - +91 9212188877 to confirm)
Approximate cost for one: 100 INR
8. Street Foods by Punjab Grill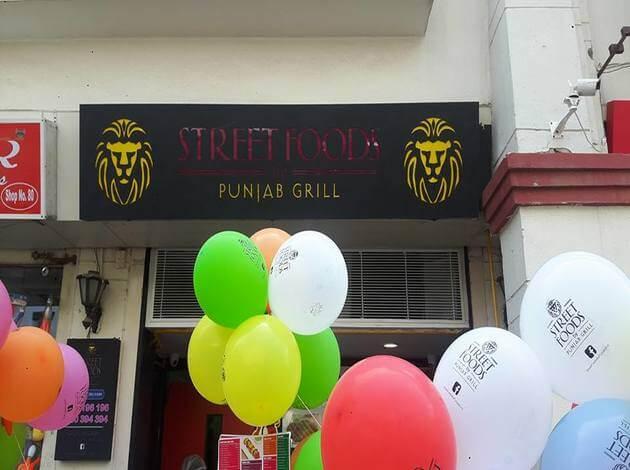 Image Source: Facebook.com
Food trucks essentially originated as a form of fast food or street food, and thus at the Street Foods by Punjab Grill relish authentic Indian galliyon ka swaad! From desi burgers, vada pavs, samosas to kullad wali chai this place has both veg and nonveg fares. Kukkad Ki Biryani is my favorite for take-home dinner.
Where: Udyog Vihar, Phase IV, Gurgaon
Approximate cost for one: 200 INR
9. Frugurpop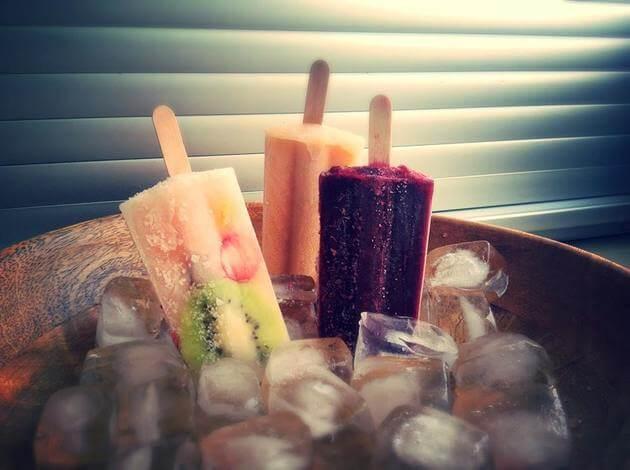 Image source: facebook.com
Who doesn't fancy an ice-cream every once in a while!? Especially if they are popsicles in creamy flavours of Oreo and tiramisu, it's hard to stop at one. And so as much as I love Frugurpop I even dread a visit here. But this badass food truck even serves Green Apple Mint tea, Kiwi, strawberry lemonade (with a hint of lemongrass) and the likes for some guilt-free indulgence. Save this for the last, after pigging out at the other food trucks.
Where: Sector 57, Gurgaon
Approximate cost for one: 150 INR
10. Drifter's Café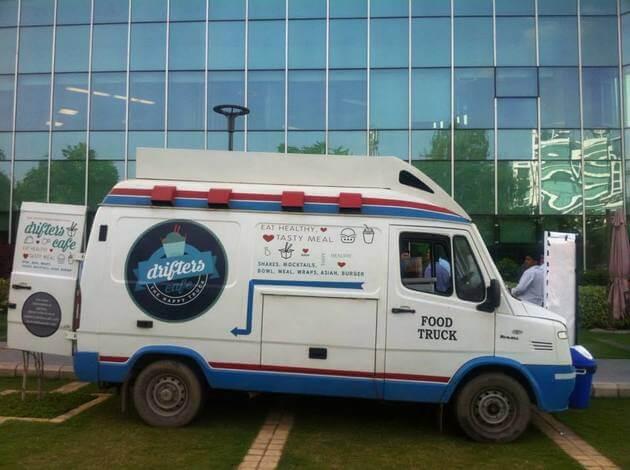 Image Source: Facebook.com
Serving fresh and luscious Pan-Asian grubs, the Drifter's café is my favorite food truck in Delhi! Thai, Japanese, Malaysian and Indonesian delicacies including the likes of succulent chicken dim sums and vegetable dim sums flavoured with water chestnut and lemon grass, Thai Fish, Raw Mango, spicy and exquisite BBQ Korean wings, Bali curry amongst others, make you want to not leave this place. The dim sums here are seriously something, guys!
Where: Sector 29, Gurgaon
Approximate cost for one: 250 INR
This drool-worthy list was a task for me, as it was for you to read! Happy food truck hopping to ya'll now!