Best Free Art Museums in Europe
* Disclosure: This post may contain affiliate links, which means we may receive a commission if you click a link and book something (there is never any extra cost to you for using these links).
"The best things in life are free"- I would absolutely adhere to this statement as there have been certain life changing experiences that have come to me at no cost. As you embark on your journey to the elite and artsy Europe, just keep in mind that the continent offers some of the best representations of art and aesthetics on a free platter to the connoisseurs of this field. For instance, some of the best museums in London that I explored during my trip to this magnificent city were absolutely free of cost to enter. So, is the case with rest of Europe! For people who love to delve into the nature of art yet don't want a hole in their pocket, visiting these museums can prove to be a long lasting affair, always to be cherished and remembered. So here comes the list of some of the best and free museums in Europe that can make your journey to this continent a worthwhile one. After all, art knows no boundaries, so why should we restrict its glory by putting money on its entry?
1. Amsterdam Stadsarchief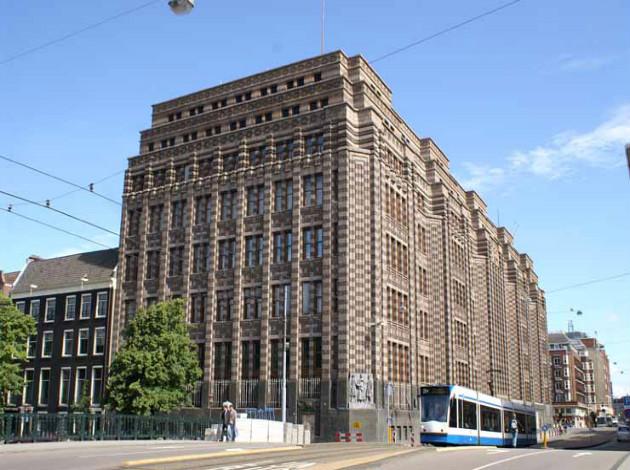 image source: commons.wikimedia
A crisscross of Spiky graphics and patterns-this is what the world famous Amsterdam Stadsarchief delineates before you. Located inside an imposing structure that once housed the headquarters of an investment bank, this museum exhibits the archives of the city of Amsterdam in the best fashion possible. From personal to state's histories, this museum portrays history through multiple perspectives as well as stances. Of special interest will be its rich collection of drawings and maps of the city that span from 17th and 18th century as well as historical photographs and films since the beginnings of these mediums. The entry to this one of the top museums of Amsterdam is free although there might be some ticket prices for exhibitions.
Timings: Tuesday- Friday: 10am-5pm, Saturdays and Sundays: 12pm-5pm, Closed on Mondays
2. Berardo Collection Museum, Lisbon
Interested in contemporary art? Time to visit the celebrated Berardo Collection Museum in Lisbon for a truly indulgent artistic experience. Opened in 2007, this museum displays the starkingly colorful works by all the hard-hitting pop artists, such as Warhol, Pollock and Lichtenstein, as well as greats such as Picasso, Baco and Dali. From advertising art to vintage collection, this museum unravels everything imaginable on the face of world of art.
Timings: Monday- Sunday: 10:00am-7:00pm
3. Tate Modern, London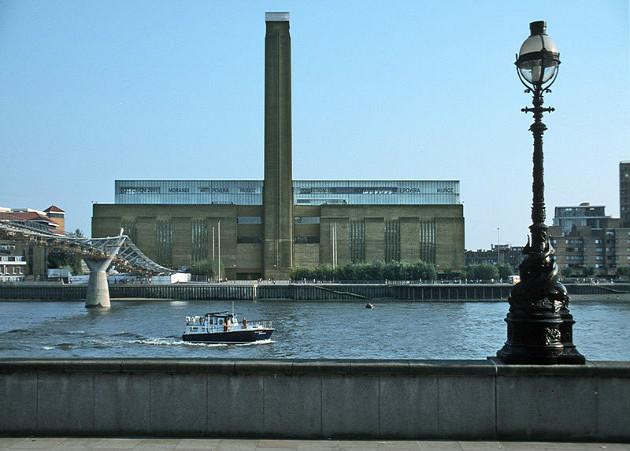 image source: commons.wikimedia
It is exemplary that something so fascinating as well as popular should be free of cost for the connoisseurs of art to enter. Welcome to the Tate Modern art gallery in London, a meeting ground for people who love to delve in contemporary art and designs. From Cézanne, Bonnard, Matisse, Picasso, Rothko, Dalí, Pollock, Warhol to Bourgeois, exhibitions are kept on display for free viewership here. Tate Modern is also one of the most renowned art galleries in the world to project art in its own unique way yet is also a part of the list of free museums to visit in Europe.
Timings: Sunday - Thursday: 10.00am to 6pm, Friday-Saturday: 10.00am10pm
4. Florence Nightingale Museum, Istanbul
Get to know the history and personality of the world renowned "Lady of the Lamp" with this museum that throws light on her contribution to the world of medical profession. This museum is housed inside a the Selimiye Barracks, the Turkish army Barracks that was used as a British military base and hospital from 1854 to 1856, during the infamous Crimean war. Her dedication to serve the Crimean soldiers is something that this museum engages you to ponder into.
Timings: Access to the Florence Nightingale Museum is free and available weekdays, but by prior arrangement only. Contact the Barracks with a least two days' notice before you plan to make a visit.
5. Museo del Prado, Madrid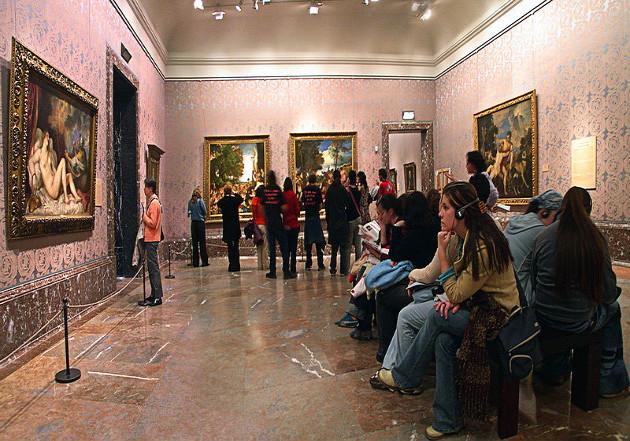 image source: commons.wikimedia
One of the most famous yet free museums in Europe, Museo del Prado in Madrid charges no entry fees every evening for specific hours. For people who are interested in all forms of Spanish art, this is the designated place to be. This museum is one of the oldest museums in the world that houses finest collection of visual art pieces around the world. While you make a visit to this celebrated museum, don't forget to see the highlights that include The Annunciation, a lavish gold altarpiece crafted by Fra Angelico in the 15th century, and Peter Paul Rubens' The Three Graces.
Timings: Free entry can be availed from Mondays - Saturdays: 6pm-8pm, Sundays and holidays 5pm-7pm
6. Museo Storico della Liberazione, Rome
Let us go back into the alleys of the past and opine on the nature of tragedy that the Holocaust evoked. Visit Museo Storico della Liberazione in Rome which is housed inside a building that was once under the control of the German security forces so as to imprison and torture the city's civilian population. Today, this site is a museum that remembers those who were once detained and thus brings out personal and political to the surface in the best way possible. Have a rendezvous with the dark chapters of history with this free museum in Europe!
Timings: Tuesday, Thursday and Friday: 9:30am-12:30pm, 3:30pm-7:30pm, Wednesday, Saturday and Sunday: 9:30am-12:30pm, Closed on Mondays
7. Reykjavik Museum of Photography, Reykjavik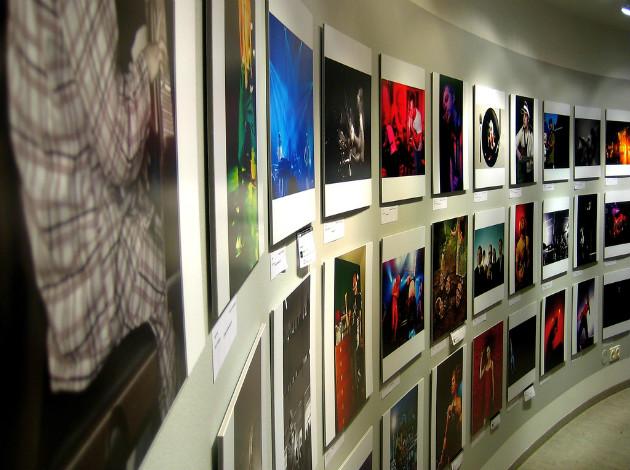 image source: Matito/flickr
Standing high with a collection of around five million photos, dating from 1870, the Reykjavik Museum of Photography earns its reputation for being one of the most prestigious museums in Europe. Browse through the photographs and educate yourself with a range of objects that pertain to the art of photography contributed by contemporary Icelandic photographers. The aim of this museum is to awaken an interest in the cultural role of photography.
Timings: Mondays - Fridays: 10:00am to 4:00pm
8. Musée des Beaux-Arts, Nice
The exterior of Musee des Beaux Arts looks stunning and so is the interior. Housed inside an opulent mansion of a Ukrainian princess, this museum offers an exhibition of collection that belongs to the famous literary movements such as Realism, Romanticism or Symbolism. The flashy marble interior enhances the quality of the art works whose highlights include: works of Monet, Rodin and Raoul Dufy.
Timings: Tuesday-Sunday: 10am-6pm, closed on Mondays
9. Berlin Wall Memorial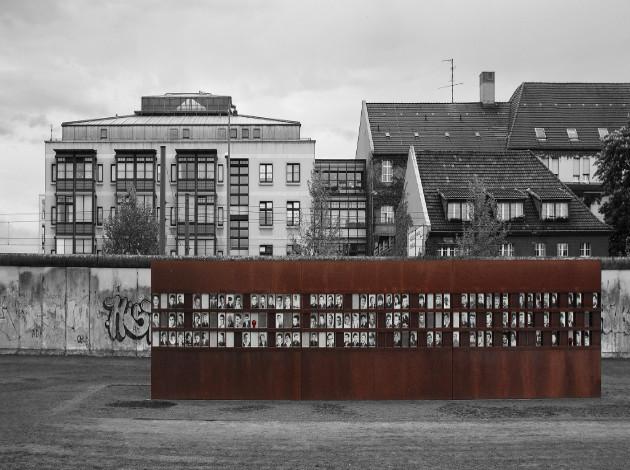 image source: Ted and Jen/flickr
This open air exhibition unravels the history of division that put a border between the city. There is a Monument in Memory of the Divided City and the Victims of Communist Tyranny as well as the Window of Remembrance. There is infact no entry free to this grim reminder of the past.
Timings: Monday- Sunday: 8am - 10pm
10. National Gallery, London
Located at the famous Trafalgar Square, the National Gallery in London is probably one place that has inspired generations of budding artists in Europe. This art museum also boasts of being one of the most visited art museums in the world, after the Musée du Louvre, the British Museum, and the Metropolitan Museum of Art. Discover the works of Botticelli, Leonardo da Vinci, Rembrandt, Gainsborough, Turner, Renoir and Van Gogh in this museum that offers the world and movements of visual art on platter. Interestingly, there is no entry fee to this prestigious art museum.
Timings: 10am to 6pm, Fridays: 10am to 9pm
11. Musée d'Art Moderne de la Ville de Paris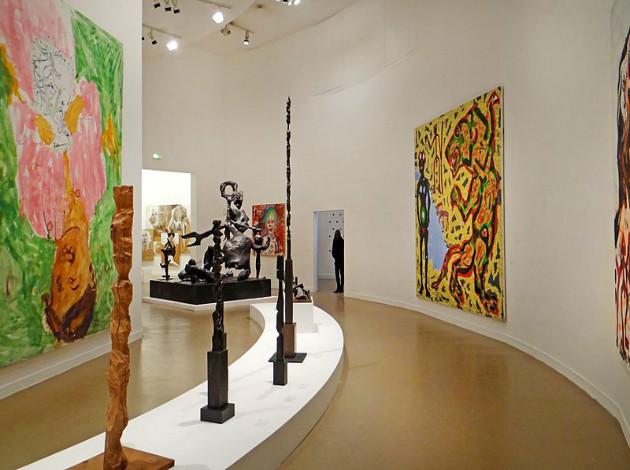 image source: commons.wikimedia
As the name suggests, this museum is dedicated to the collection and dissemination of modern as well as contemporary art. There are sculptures, sculptures, installations, photographs and videos to make you aware about the contemporary forms of popular culture. From works on cubism, Ecole de Paris, abstract art, new realism to works by Pablo Picasso, Juan Gris, Henri Matisse, Alberto Giacometti, Georges Braque and Yves Klein, this museum will engage you to the depths and analysis of works.
Timings: Tuesday- Sunday: 10am to 6pm, Closed on Mondays
12. Moderna Museet, Stockholm
Representing the art works from twentieth century till today, the Moderna Museet museum in Stockholm is one of the top museums in europe with free admission. It showcase the works of artists including Picasso, Dali, Derkert and Matisse. The museum offers a range of temporary exhibitions, children's workshop, a store and an enjoyable restaurant with a beautiful view of Djurgrden and Strandvägen as additional features.
Timings: Wednesday-Sunday: 10am-6pm, Tuesdays: 10am-8pm, Closed on Mondays
13. Vatican, Sistine Chapel, Vatican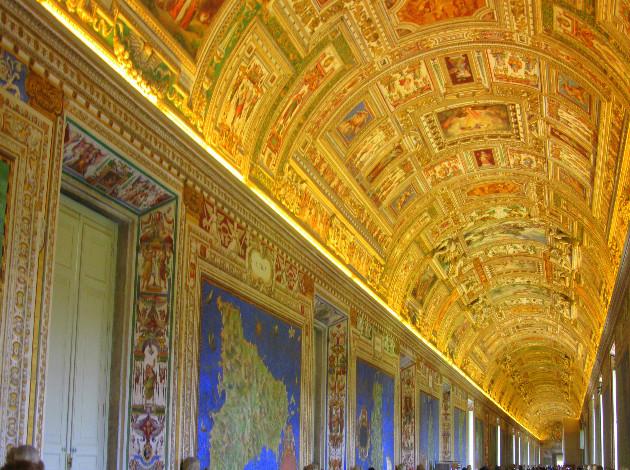 image source: commons.wikimedia
Yes, I know what you must be thinking to see this name in the list. Yes, the museum is not free to enter but on the last Sunday of each month, the Sistine Chapel opens its doors for free to view the work of Michelangelo on the ceiling.
Timings: Just check the timings from the official website.
14. British Museum, London
One of the best free things to do in Europe is to visit the famous British museum, a place that has always defined the cultural as well as artistic landscape of London. Atleast 2 million years of human history find an apt representation and chronicling here. From Rosetta Stone, Parthenon sculptures, to Egyptian mummies, this museum offers itself as a classic example of how an art place can change the contours of any city or infact civilization.
Timings: Everyday: 10am-5:30pm
15. Royal Museum of Fine Arts of Belgium, Brussels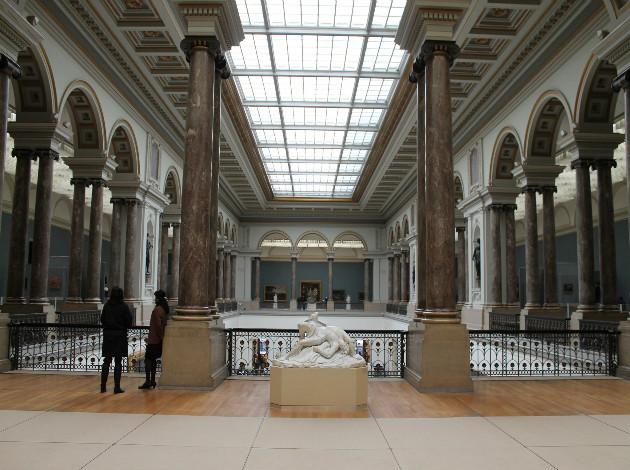 image source: elPadawan/flickr
Two art (kunst) museums constitute the Royal Museum of Fine Arts of Belgium. The top floors that are built with warm, mauve-colored marble columns and floors offer as a display for Ancient Art (Art ancient or Oude kunst) and 17th to 18th century art. Artworks are displayed on the mezzanine floor just above the grand hall below and modern art finds its presence in the basement. Although the temporary exhibitions need a ticket price to be viewed here, the permanent gallery is open for all to access and enjoy.
Timings: Tuesday-Friday: 10am-5pm, Saturdays and Sundays: 11am-6pm
Why wait? Just plan a trip to Europe and see some of the most magnificent museums of Europe that cost you no money to opine on their artworks!