10 Best Fusion Restaurants in India
* Disclosure: This post may contain affiliate links, which means we may receive a commission if you click a link and book something (there is never any extra cost to you for using these links).
Most of the food we eat today is typically fusion. Whether it is a simple McAloo Tikki burger from McDonalds or a Kheema pizza from Dominos, fusion cuisine has permeated all levels of the culinary world from junk food to fine dining. The perfect marriage of two distinct flavors and cultures can create culinary magic. While there are several restaurants all over the country that serve all sorts of fusion food, we have identified a list of the best fusion rRestaurants in India where you can treat your palette to a mélange of fusion flavors.
1. Masala Library - Mumbai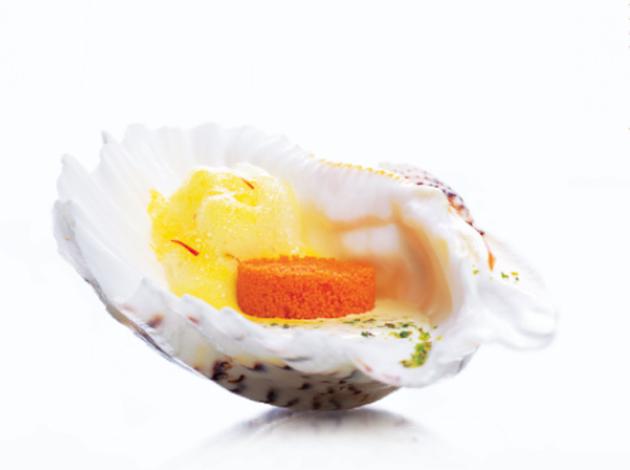 PC: masalalibrary.co.in
Masala Library is one of the most famous restaurants on the Mumbai food circuit. It is located in Bandra Kurla Complex (BKC). A venture by Jiggs Kalra it focuses on molecular gastronomy and fusion Indian cuisine. The food looks and tastes spectacular. The staff is well informed and courteous. The ambiance is typical of a fine dining establishment.
Address: Ground Floor, First International Financial Centre, Bandra Kurla Complex, Mumbai
Cost: Rs.5000 for two people (approx.)
2. Indian Accent - New Delhi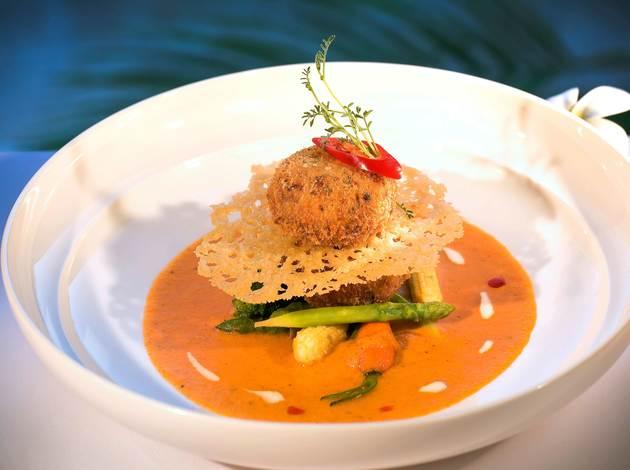 PC: indianaccent-newdelhi
Dining at Indian Accent is said to be a life changing experience. Celebrity Chef Manish Mehrotra brings his culinary genius to Delhi in the form of Indian Accent. Rated among the top 50 restaurants in the world, the food here is innovative and truly divine. With dishes like Burrata Papdi Chaat, Tandoori Bacon Prawns and desserts like Besan Ladoo Tart, the food here is the epitome of modern Indian fusion food.
Address: The Manor, 77, Friends Colony, New Delhi
Cost: Rs.4000 for two people (approx.)
Check Out: Michelin star restaurants in India
3. Farzi Café - Pune/Mumbai/Delhi/Gurgaon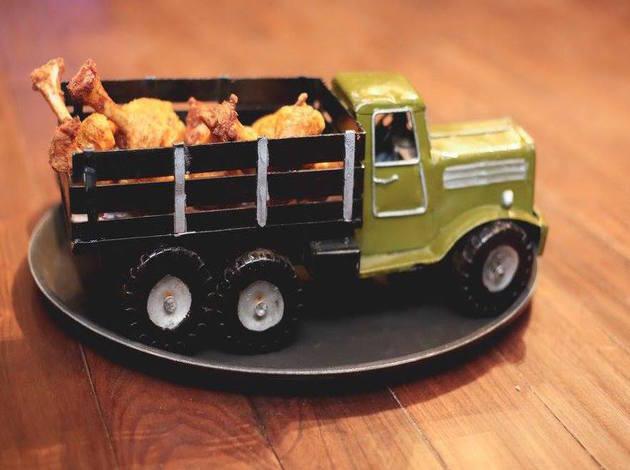 PC: Facebook.com
A lively bar and restaurant with branches across the country, Farzi is a must visit for foodies and party animals alike. The able chefs at this restaurant have mastered the art of molecular gastronomy. The food is presented with a lot of effects and drama and the taste lives up to the hype preceding it. The cocktails too are innovative with unusual flavors that tickle your taste buds. If there is a Farzi Café in your city, head there now!
Address: Multiple Locations
Cost: Rs.2200 for two people (approx.)
4. Bombay Canteen - Mumbai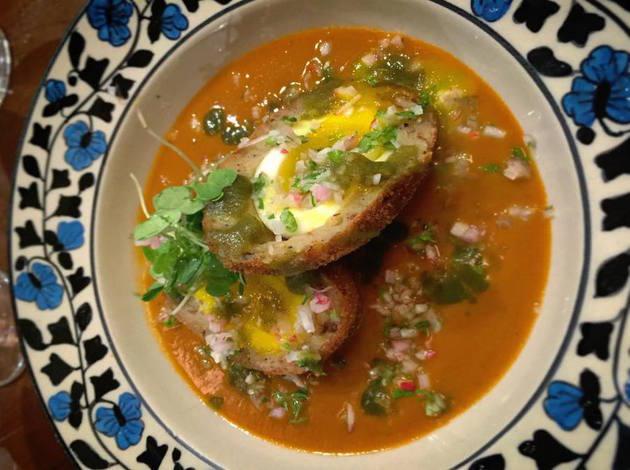 PC: Facebook.com
A laid back place with a very relaxed yet fun vibe. The décor here is quirky and in line with the urban canteen theme. Every item on the menu is a twist on desi classics synonymous with Mumbai and the flavors really hit the spot. An absolute must try are the Pulled Pork Tacos which are made with Theplas and the Gulab Nut dessert which is a gulab jamun but also a donut! The fun fusion food here is delectable and the cocktails are very unique.
Address: Ground Floor, Process House, Kamala Mills, Near Radio Mirchi Office, S.B. Marg, Lower Parel, Mumbai
Cost: Rs.1600 for two people (approx.) with alcohol
5. Pink Poppadom Bengaluru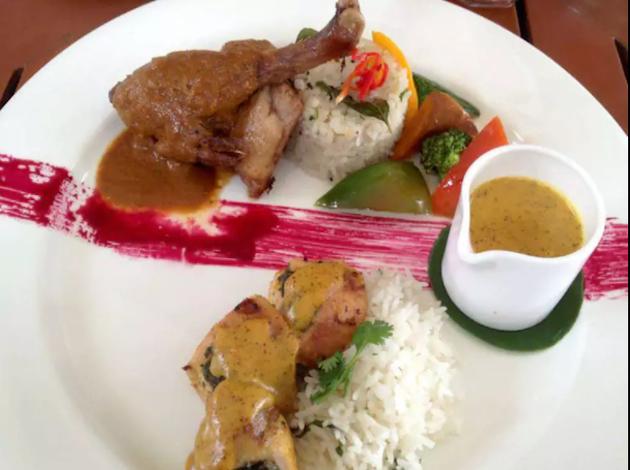 For contemporary Indian fusion, Pink Poppadom at the Hyatt Banglore is a must visit. Their menu has some interesting sounding dishes like Subz Strudel, Rasmalai Baked Alaska and other such delicious sounding items. The location ensures a fine dining experience and the ambiance is of course accentuated by pink lighting! They also have regional food festivals from time to time so do check it out.
Address: Hyatt Bangalore, 1/1, Swami Vivekananda Road, Ulsoor, Bangalore
Cost: Rs.2300 for two people (approx.)
6. Café Lota - New Delhi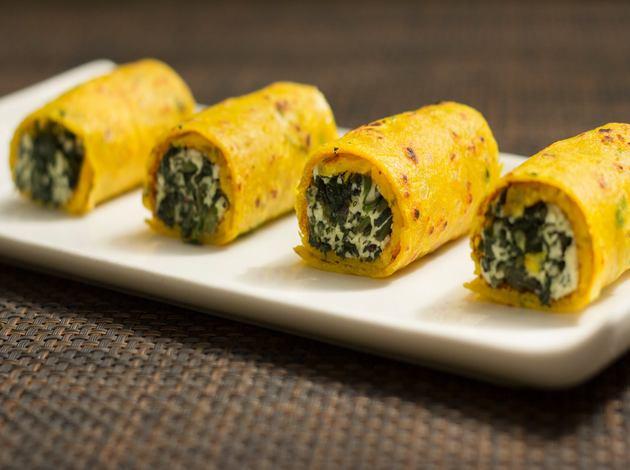 PC: Facebook.com
An unassuming café near the crafts museum, don't let the simplicity fool you into thinking the food is as simple. The cuisine here is predominantly South Indian and Bihari with a contemporary twist. It tends to get very crowded so be prepared to wait to be seated. With dishes like Sabudana Popcorn and Pineapple Golgappa, is it any wonder this place features on our list?
Address: National Crafts Museum, Gate 2, Bhairon Marg, Pragati Maidan, New Delhi
Cost: Rs.1,200 for two people (approx.)
7. Bohemian Kolkata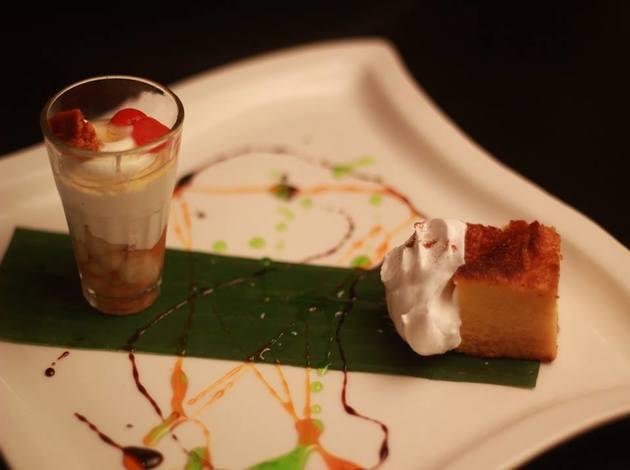 PC: Facebook.com
When in Kolkata, if you want to eat Bengali food with a difference, Bohemian is your go-to destination. They serve dishes that are an interesting blend of Continental and Bengali cuisine. The vibrant, colorful décor adds to the charm of this place. After sampling their delicious food, do keep room for dessert as they promise to be just as good!
Address: 32/4, Old Ballygunge, 1st Lane, Near Bondel Road, Ballygunge, Kolkata
Cost: Rs. 2,000 for two people (approx.)
8. NRI (Not Really Indian) Mumbai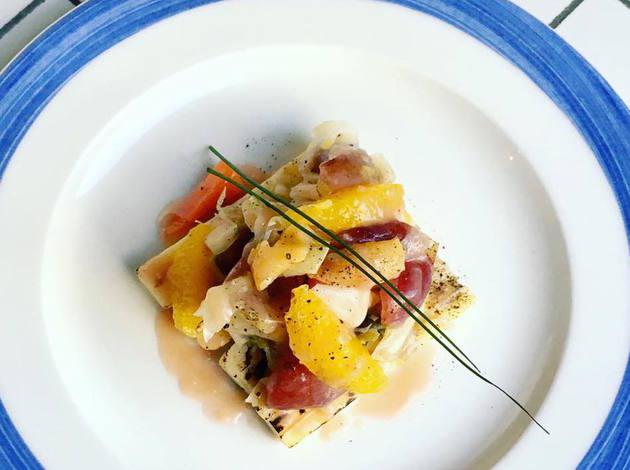 PC: Facebook.com
A casual and relaxed restaurant in the office area of BKC, as the name suggests the food here is Indian but not really so! Chef Atul Kochar of Benaras fame tantalizes foodies in Mumbai with his creations at NRI. They also have corporate lunches that cater to the office crowd and an extensive bar menu for after-work drinks.
Address: 2 North Avenue, Maker Maxity, Bandra Kurla Complex, Mumbai
Cost: Rs2,000 for two people (approx.)
9. Monkey Bar - Mumbai/Bengaluru/Delhi/Kolkata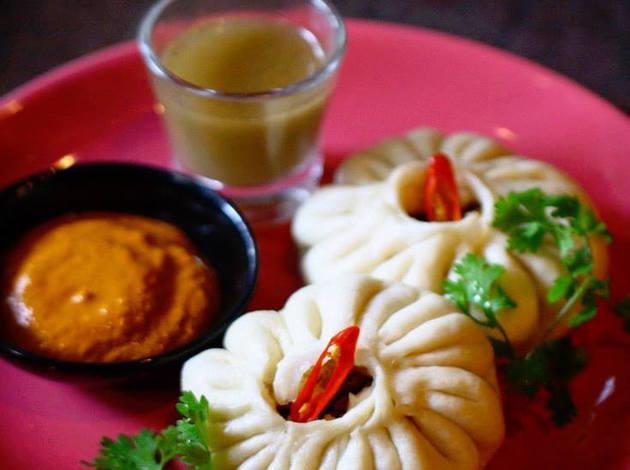 PC: Facebook.com
Not just the food, the cocktails here are Fusion too! The menu is an interesting mix of Goan, North Indian, and other regional cuisines. With dishes like Chorizo Pav, Kheema Bao and cocktails like GT & Karnal and Monkey Masala Soda, this place promises to meet every expectation you have from fusion cuisine. A perfect place for a fun Friday night out with friends, Monkey Bar has opened outlets in several cities across the country.
Address: Multiple Locations
Cost: Rs.1,800 for two people (approx.) with alcohol
10. Urban Foundry Pune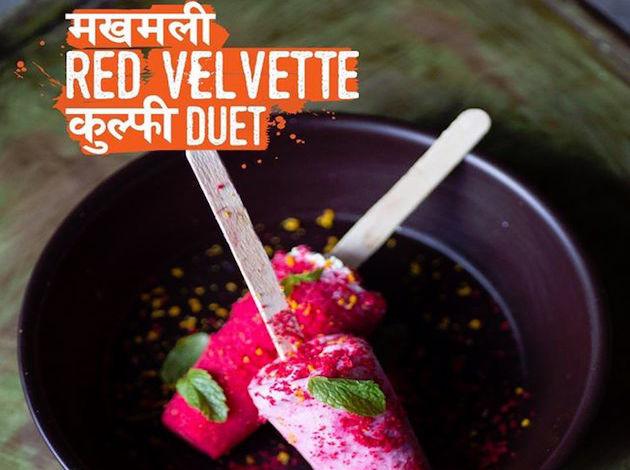 PC: Facebook.com
Everything from the interiors to the cutlery all adheres to the 'Foundry" theme here. The food is interesting, creative and different. The cocktails are yum. From thoughtfully prepared starters and great fusion main course dishes, Urban Foundry is a must visit in Pune. Despite its large size it is always full on weekends so make a reservation if possible.
Address: 1, Balewadi High Street, Cummins India Office Campus, Baner-Balewadi Link Road, Pune
Cost: Rs.1,500 for two people (approx.) with alcohol
Whether you like fusion food or are merely curious, one thing is guaranteed, the food in all these restaurants is absolutely delicious. So why wait, pick a place and go treat your tongue to a world of culinary delights!
You May Also Like to Read