Best Places To See Graffiti In New York
* Disclosure: This post may contain affiliate links, which means we may receive a commission if you click a link and book something (there is never any extra cost to you for using these links).
New York is aerosol heaven. Almost in a flash, Philadelphia handed over the reins to New York as the Queen of graffiti. Until the 1970's and 80's, Philadelphia saw most of the action in Graffiti with artistes bombing streets in Pennsylvania almost overnight to gain the attention of the public and local press. The Washington Heights section of Manhattan almost simultaneously gave birth to writers who were unknowingly shaping not just the citys streets but also its approach to art.
Graffiti in New York has changed many styles, artistes and designs over decades. It has served as an outlet to many suppressed voices and highlighted grave civil issues. It reflected political chaos, the minds of repressed minorities and was a jolting reminder of the unfruitful education system of those times.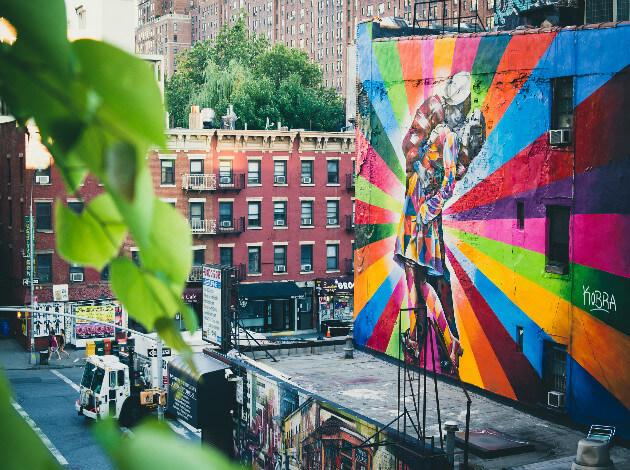 Image Source: Nan Palmero/Flickr
Once associated with crime, graffiti has since evolved into an art form. Partly because of public acceptance and also because artistes have now left the subways of New York alone! Subways were the favourite canvas for Graff bombing and name-tagging. There was a time when the New York Subway was known to be an unsafe, dangerous place and graffiti had a big role to play in that.
Life is a trip. Plan your next vacation here with New York Trip Planner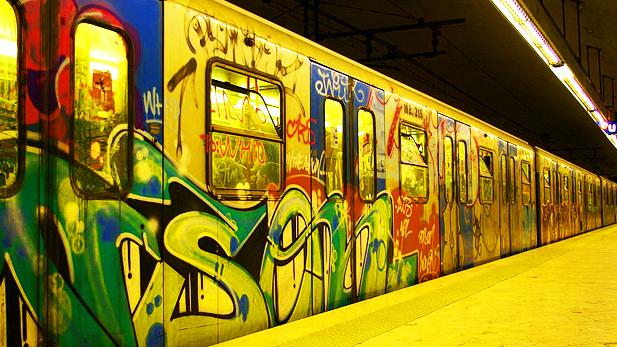 Image Source: youtube.com
Graffiti artistes work in harmonious unison; they mostly operate in gangs and respect each others artistic territory. Gangs make a neighbourhood their own and use the walls and fences of that area exclusively. It is an unsaid rule that artistes from different gangs do not intrude in each others spaces. Interestingly, graffiti artistes often add the street number that they use as canvas in the end of their graffiti pseudonym; a practice that was started by Taki 183 who was one of the early graffiti artistes in NYC.
Recommended Itinerary for New York : New York Itinerary 2 days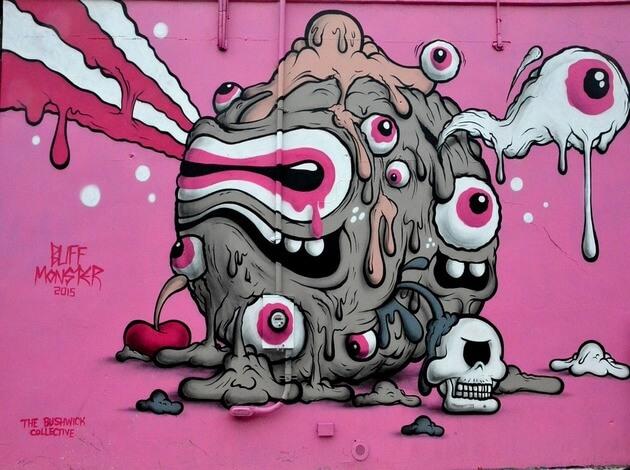 Image Source: pixabay.com
New York was once known to be a crime-riddled, dirty city; a far cry from todays bustling metropolis. And that's what its graffiti reflected too. Graffiti in the 70s and 80s was limited to tagging in the subways and shop shutters. It was generally frowned upon and the New York authorities and general public actually signed a petition to make the city graffiti free.
Since then, the crime and violence associated with graffiti gangs has drastically reduced and in fact evolved into beautiful street murals and designs that add to the beauty of the surroundings.
Some walls have seen so much graffiti action that they have become iconic in their own right.
The Bowery Graffiti wall has seen some serious artistic work. The mural work from Maya Hayuk, Revok, Swoon and other artistes has made people stop, ogle and admire these otherwise mundane walls that have given an outlet to incredible talent from around the city.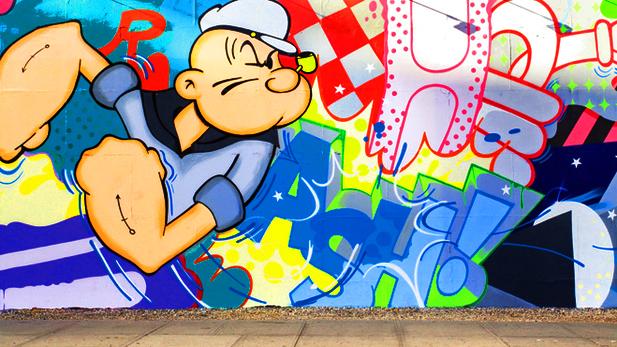 Image Source: afisha.nyc
Living up to its name, the Wall of Fame has put Bronx on the artistic map. Host to some breathtaking works of art, this was once a favourite amongst subway graff writers. Head out to experience this place that can be called the granddaddy of all graffiti shrines and even today gets butterflies in the stomachs of artistes who work here. Undoubtedly the best place to graffiti in New York.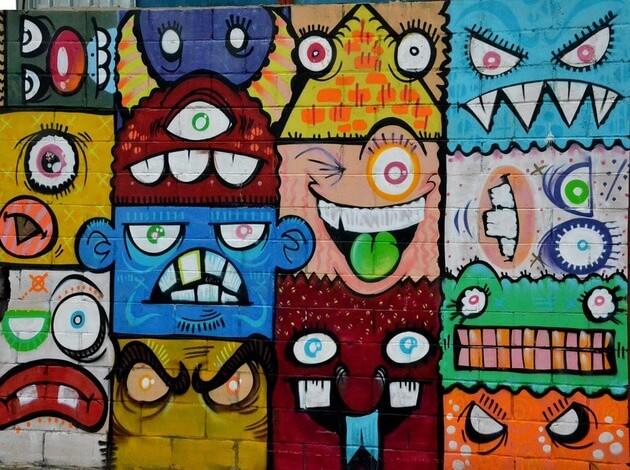 Image Source: pixabay.com
The New York authorities have now allotted specific areas for street art and this has given rise to a new enthusiasm in artistes and audiences alike. Places like 5 Pointz with its towering canvases have seen graffiti glitterati leave their mark on them. The Dumbo Walls, a new project co-sponsored by the city and private institutions is an eight wall extravaganza that showcases some serious art luminaries and proves that street art has a beautiful cultural enduring power.
Check Out: Plan on the go with TripHobo's itinerary planner!!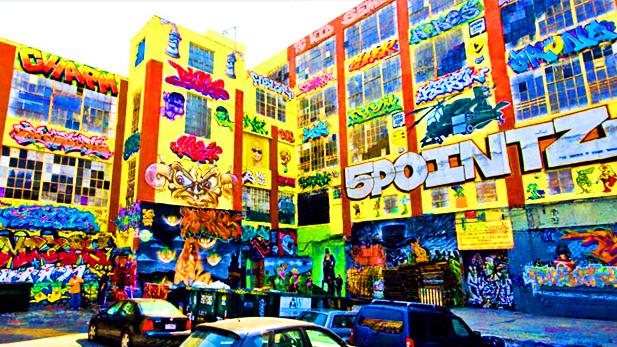 Image Source: elmostrador.cl
The Bushwick collective, although fairly new is a great place to check out new work and innovative designs. Everywhere you look in New York, you are sure to find glimpses of street art that might be less and less about rebellious spirit and more about just self expression and positivity.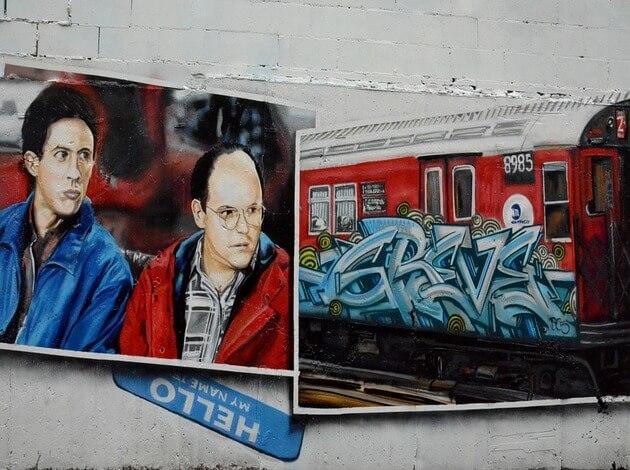 Image Source: pixabay.com
Graffiti in New York has seen many of this epic citys phases. It has changed colours according to seasons, it has spoken up when others preferred to stay quiet and it has given a voice to innumerable of the citys emotions. It has evolved into a complex art form and artistes are finally getting the attention they deserve.
A graffiti tour of NYC will give you an insight into the citys core, itll show you a New York beyond the glamour, the surreal clamour and the delusional facade of one of the biggest metropolis in the world. Itll expose the true soul of the city and bring to light some of its best kept secrets. A great way to see the real New York, a graffiti tour will take you to the very corners and crevices of New York that you would otherwise never get to experience in your obsession of visiting the Empire State building or the Statue of Liberty.
So throw off those heels and put on your most comfortable shoes, were going to the real New York!
Must Visit these Best cities for street art