10 Best Hikes In Europe
* Disclosure: This post may contain affiliate links, which means we may receive a commission if you click a link and book something (there is never any extra cost to you for using these links).
Every year millions of tourists flock to Europe to experience the best out of the continent. But what they are missing out while traveling in the cliched transports of Euro rail and the flight is the amazing hike trails that offer a chance to explore the unexplored side of Europe. Escape from the commotion and the buzz of Europe and try the best European hikes to refresh your senses and revive your souls.
Here are 10 of the best hikes in Europe that you should try on your next European trip.
1. Plitvice Lake Hike, Croatia - An Overwhelming Beauty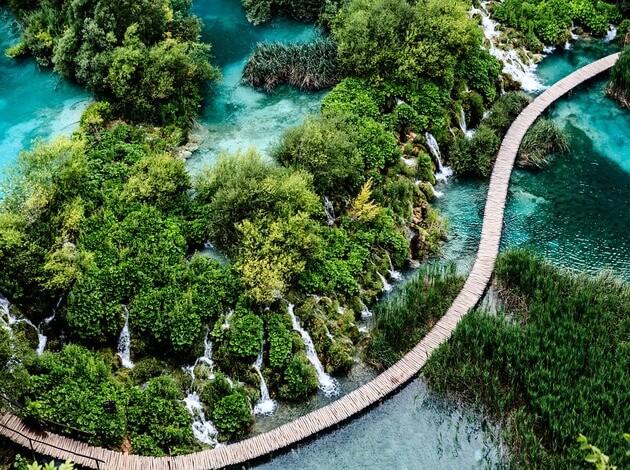 PC: Pixabay.com
Located at the border of Bosnia and Herzegovina, the Plitvice lake national park is an overwhelmingly beautiful place to hike. With 16 clear, emerald-green lakes and 90 natural waterfalls, Plitvice lake national park is a UNESCO world heritage site that has 8 different hiking routes. Trek along the lakes of this natural wonder only to be captivated by the spectacular scenery and this sure is one of the best day hikes in Europe.
Best time to visit: September-November.
Ideal for: Beginners and experts.
2. Alta Via, Italy - A World War Trail Experience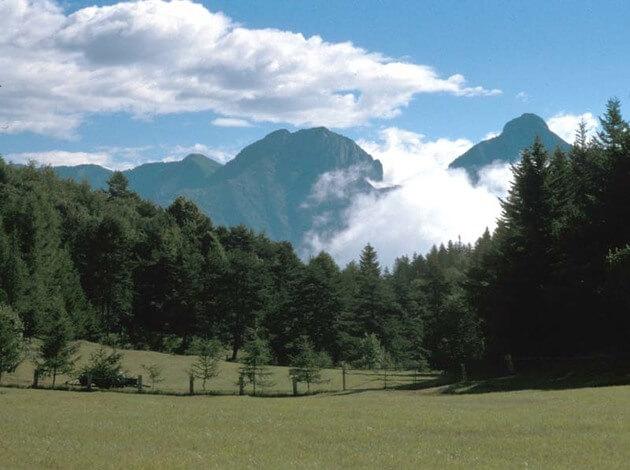 PC: Wikimedia Commons
The rugged trail of Alta Via is a 150 Kilometers long footpath that runs through the Dolomites in Italy. Once a breathing battle site for WWI, Alta Via has a uniquely charming geography. The scenes vary from rocky cliffs to pristine lakes to green valleys and is one of the challenging hiking trails in the world.
Best time to visit: July-September.
Ideal for: Experts and adventure lovers.
Note: Camping is not allowed.
3. Amalfi Coast Hike, Italy - The Path of The Gods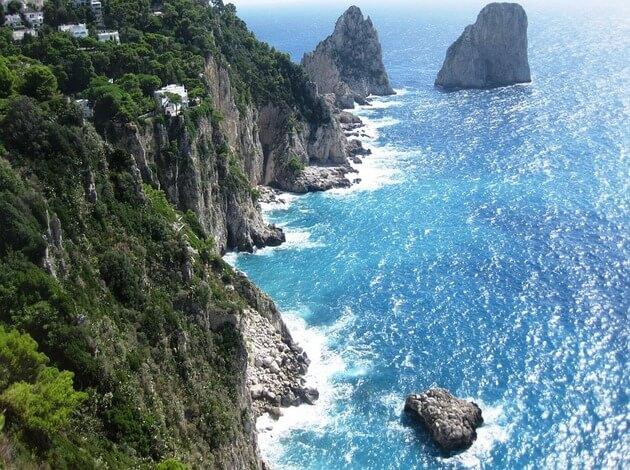 Overlooking the awe-spiring coast, find your way through the footpaths of Amalfi coast highlighted with beautiful gorges and cliffs. Known as 'The Path of the Gods' for its stunningly set pathway, hike along the Amalfi coast finding your way through the towns of Agerola and Positano and scale the lengths of the peninsula.
Best time to visit: April-June
Ideal for: Beginners and experts
4. Alsace Wine Hike, France - A Wine Retreat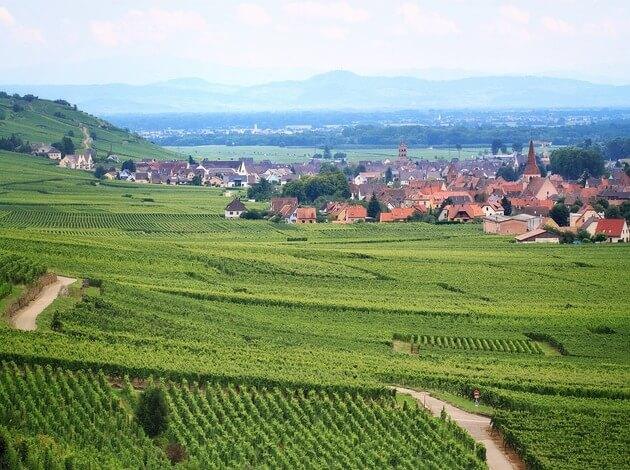 Wandering through the medieval region of Alsace in France, you will be captivated by the compelling smell of the fresh grape wine in the air, enlightening your senses and filling your thoughts. With some of the prestigious vineyards in Europe, Alsace is a paradise for wine lovers and a hike through the region will help you relax while you have a good time, sipping wine. Throw away the wine bottles and taste wine from a barrel. It's time to go wine hiking the Alsace way!
Best time to visit: Between May and October
Ideal for: Wine and nature lovers
Note: The wine paths are restricted for access during the harvest season
5. Tour du Mont Blanc Hike, France - A Complete Alpine Affair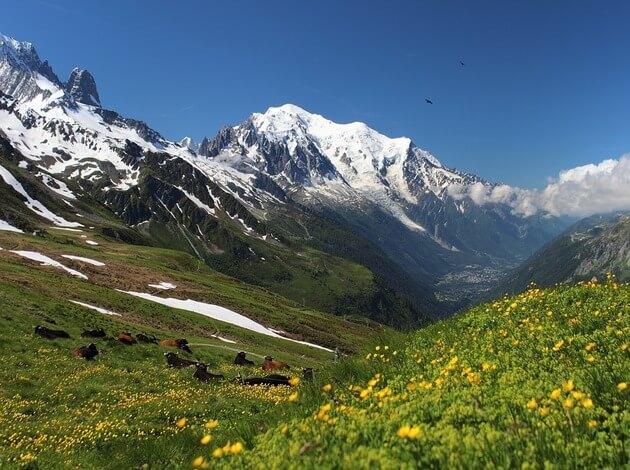 PC:Pixabay.com
Considered as one of the classic trails in Europe, Tour du Mont Blanc covers three alpine countries of France, Italy, and Switzerland in a massive trail that spans up to 170 Kilometers. Admire the soaring peaks of Tour du Mont Blanc and enjoy the astonishing view of this popular hiking trail in Europe while you traverse through three different cultures. The hike is normally walked in the anti-clockwise direction and takes 10-11 days to complete.
Best time to visit: Between Mid July and Mid September
Ideal for: Experts
6. Haute Route, Switzerland - A Hot Route to Handle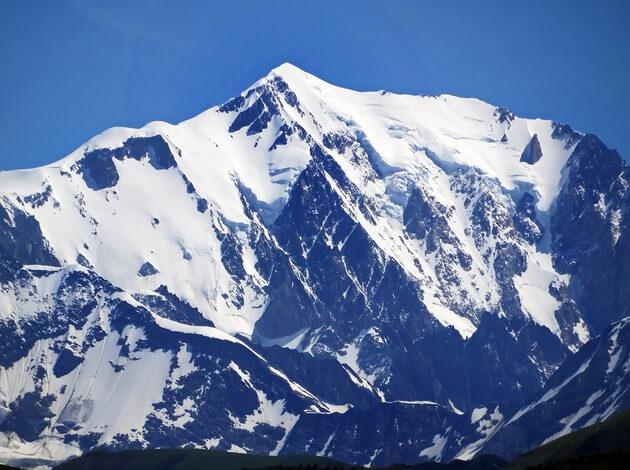 PC: maxpixel.freegreatpicture.com
Linking Chamonix in France with Zermatt in Switzerland, Haute Route is popularly recognized as one of the best trail routes for hikers. With alpine meadows and snow-capped mountains adorning your pathway, hike through the sparkling glaciers and the lovely villages on a route that stretches a whopping 180 Kilometers.
Best time to visit: Between July and September
Ideal for: Experts
Check Out: Best Hiking Trails in Switzerland
7. Black Forest Hike, Germany - A Dreamy Escapade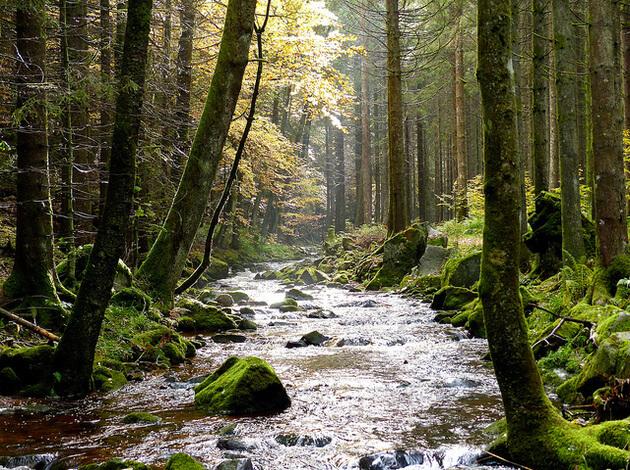 PC:Roman Boed/flickr.com
A legend has that hiking was first introduced in Black forest during the mid 19th century. And true to the saying, Black forest offers one of the finest hiking trails in Europe. With a staggering 23,000 Kilometers of trial length (all the trails combined), Black forest is a separate world in itself. If you are seeking adventure then this forest trek will surely satiate your desire. Populated by trees and wooden huts that offer homemade food, you never go tired here. So pack your bags now!
Best time to visit: June-September
Ideal for: Beginners, nature lovers, and experts
8. Jungfrau Hike, Switzerland - A Refreshing Ride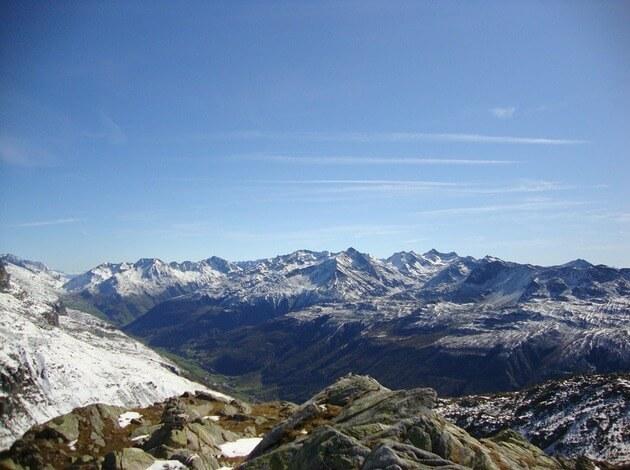 Swiss Alps are one of the favorite places to go hiking in Europe and Jungfrau in Switzerland is no different. The tallest amongst the triad of Eiger, Jungfrau, and Mönch, Jungfrau mountain hike is threaded with wildflowers, alpine gardens, and waterfalls that add to the captivating feel of the Alps. Acquaint yourselves with idyllic alpine villages of Mürren and Grindelwald and breath some unpolluted, fresh air.
Best time to visit: June-September
Ideal for: Beginners and experts
9. Hot Spring Hike, Iceland - A Colorful Beckoning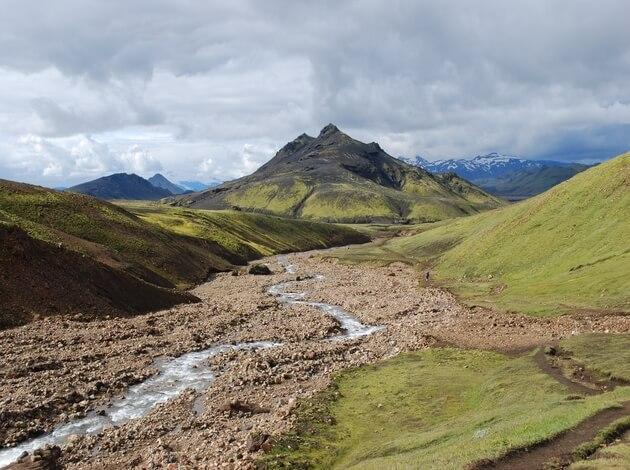 PC:Wikipedia.org
Laugavegurinn Hike, popularly known as the Hot spring hike is one of the famous hikes in Iceland. Stretching through the freezing waters, volcanic terrains, huge snowfields, and multi-colored hills the hike looks absolutely surreal. Experience this 55 Kilometer long beautiful trek to the fullest by staying in one of the little huts and wake up to the unparalleled view of the Icelandic landscape.
Best time to visit: Mid July-Mid September
Ideal for: Beginners, and experts
10. GR20 Hike, Corsica - The Toughest Trail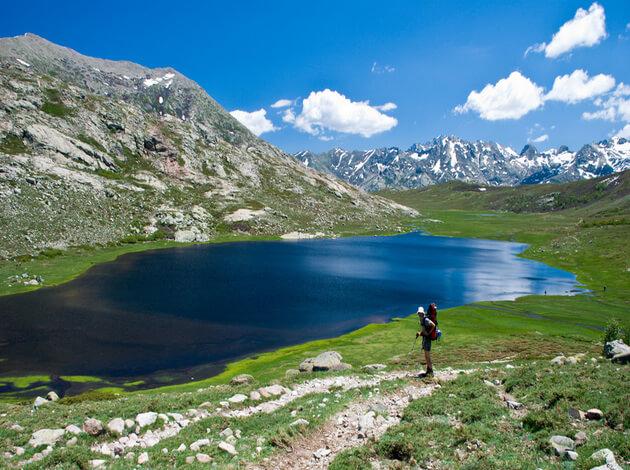 PC: Jean-Baptiste Bellet/flickr.com
If you are looking for a serious hiking experience then consider GR20. Rated as one of the toughest and the top trails of the world, GR20 hike is an 180 Kilometer long trail that traverses diagonally across the length of Corsica. With towering rock pinnacles, snow-capped mountains, and frozen lakes, GR20 is considered exhilarating and tiresome for a reason. Nevertheless, with the beauty and the adventure that it has to offer, GR20 hike is an enjoyable experience and not to be missed.
Best time to visit: Late June-September
Ideal for: Experts
Happy Hiking dear fellas!