10 Exciting Hikes Around San Diego
* Disclosure: This post may contain affiliate links, which means we may receive a commission if you click a link and book something (there is never any extra cost to you for using these links).
San Diego County is a blessed place for hikers of all sorts- the seasoned, the amateurs and those with no hiking experience at all. Nature has been very kind to this area and almost every hike leads up to unforgettable vistas. Whether you are with family or prefer a solo hike, there are a number of great hiking trails for you.
1. Sunset Cliffs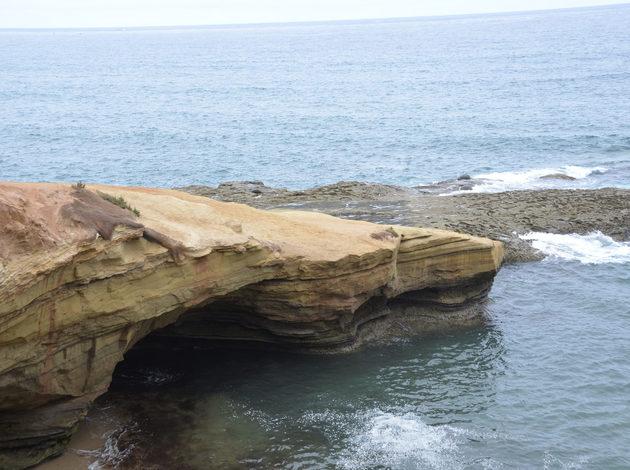 Image Source: Robert Bertholf/flickr.com
Have you ever been mightily rewarded for something you put very little effort in? This hike is exactly like that. Easy on your joints and suitable for almost anyone, the Sunset Cliffs hike is hugely rewarding for such little effort. Prepare to experience some of the most romantic sunsets of your life. Up for a challenge? Head down to the beach through some of the openings on the cliffs.
Difficulty level: Easy/Beginner
Distance: 3.7 miles
Tip: Great for a date. Better done on weekdays as it could get crowded on weekends. Bring your camera!
Check out the top tours and activities in San Diego
2. Palm Canyon Trail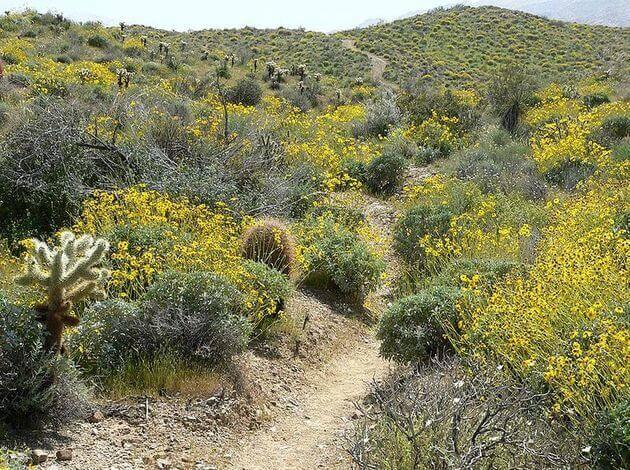 Image Source: Wikimedia Commons
The Palm Canyon Trail could be deceiving for first timers. It starts off as really easy but gets a bit challenging as you move forward. Nothing that a beginner can't handle! Winding along the river, this trail is different in every season, depending on the level of water in the river. You will encounter waterfalls, varied colors of rocks and flowers and also some wildlife on your way. The highlight of this trail are the occasional visits from the bighorned sheep.
Difficulty level: Easy/Beginner
Distance: 3 miles
Tip: Head to the end of the trail till the shady palm enclave.
3. Torrey Pines State Reserve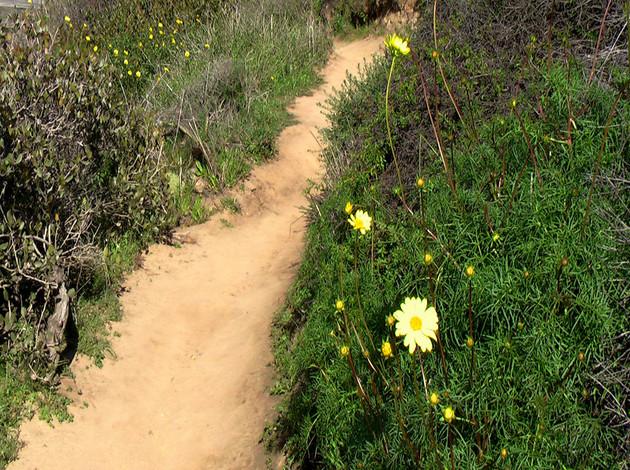 Image Source:Rick Mccharles/ flickr.com
Starting from North Torrey Pines road upto Torrey Pines scenic park, this trail reveals striking scenery as you move forward. Best done just before sunset, the views on the trail are simply bewitching. You can choose to do the smaller trails in the reserve if you're a beginner. In fact, on weekends, there is a group of volunteers that guide you on these trails, explaining the history and geology of the area.

Difficulty Level: Moderate
Distance: 5.6 miles
Tip: Reach early to find free parking on the beach.
4. Cuyamaca Peak Loop Trail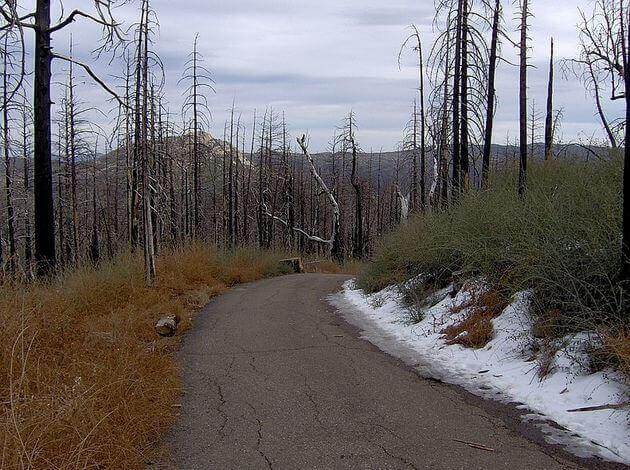 Image Source: Wikimedia Commons
Accessible from May to October, this trek is for seasoned hikers. Featuring spectacular pine forest views, this trail has a number of activities to do. From dense forests to meandering around fallen oak trees, there are a number of interesting hiking routes on this trail. Onwards to the second highest peak in San Diego, this trail rewards you handsomely for your effort.

Difficulty Level: Moderate to hard.
Distance: 6.7 miles
Tip: Carry your binoculars. Dogs are not allowed on this trail.
Your Hike In San Diego
Plan your trip to San Diego using our trip planner. Chalk out an unbeatable plan and draft a perfect trip for an exceptional hiking experience.
5. Cowles Mountain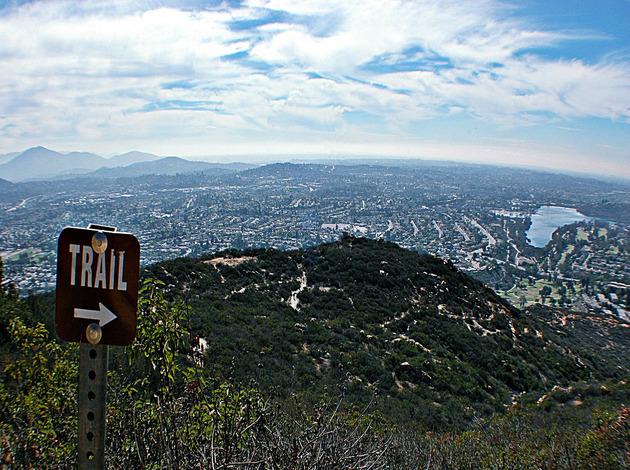 Image Source: Martha Jimenez/ flickr.com
The Cowles Mountain trail leads upto the highest point in San Diego. Although the views at the end of the trail are pretty mesmerizing, the fun is in the adventurous trail itself. You'll experience a great sense of satisfaction at the end of trail, the kind you do after a fantastic workout.

Difficulty Level: Moderate
Distance: 3 miles
Tip: Watch out for the snakes on this trail.
6. Los Peasquitos Canyon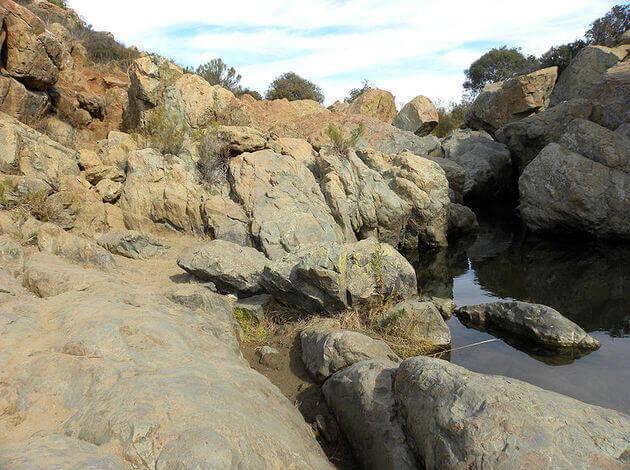 Image Source: Wikimedia Commons
An ideal family hike, this trail is known for its awe-worthy views. You will pass a river and lead up to a waterfall on this breezy hike that has fast become a favorite of beginner hikers. A highly flexible trail, you can switch from a quick to lengthy loop easily.

Difficulty Level: Easy
Distance: 4.7 miles
Tip: Great trail for a bike ride! Carry a picnic along
7. Cedar Creek Falls Trail to the Devil's Punchbowl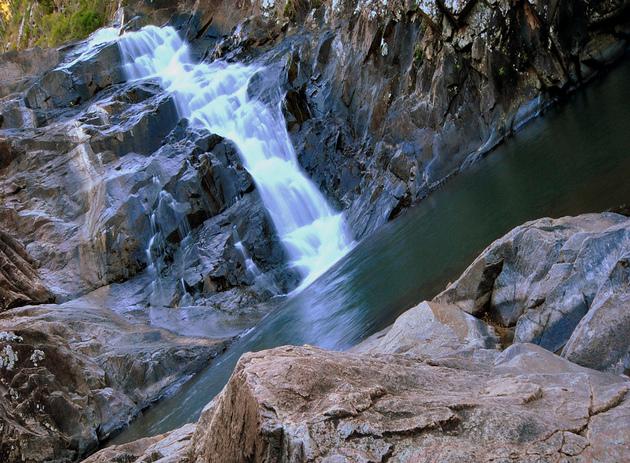 Image Source:Alexxis/ flickr.com
Not for the faint hearted or those who're out of shape, this trail is considered a dangerous one for those who don't like to stick to the rules. But what you discover at the end of the trail is a truly stupendous sight- 75 feet high cliffs hugging an ethereal waterfall that splashes into a gorgeous pool that you can swim in. A heavenly sight!

Difficulty level: Hard
Distance: 4.5 miles
Tip: Carry plenty of water as the trail winds through challenging patches in a narrow canyon. Permits required.
8. Lake Poway Loop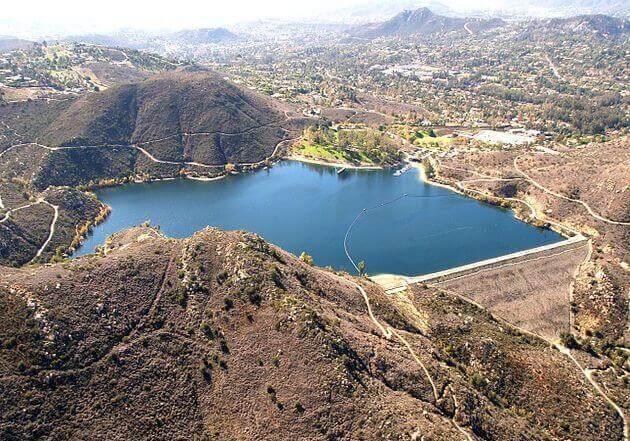 Image Source: Wikimedia Commons
This trail loops around the Lake Poway and is quite a hot trail, both for its popularity and its climate. There is loads of uphill climbing and downhill slopes that make this trail appropriately challenging. There's something about the sight of water that makes this trail highly spiritual and introspective.

Difficulty Level: Moderate to hard
Distance: 2.9 miles
Tip: Carry water and ice packs. Avoid hiking this one in summers.
9. Iron Mountain Trail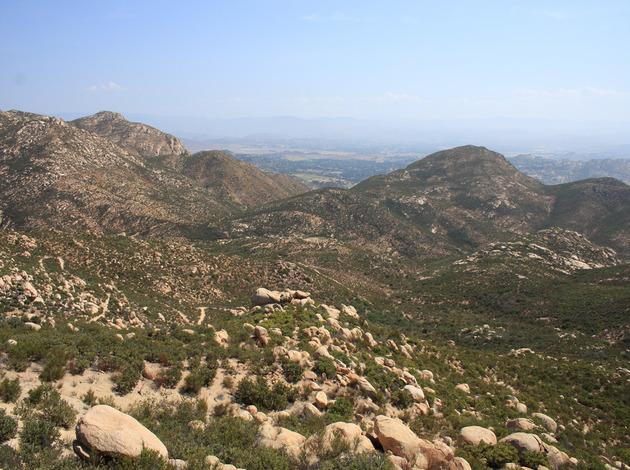 Image Source:Stephen Kruso/ flickr.com
The beautiful scenery and accessibility of this well maintained trail has made it quite popular amongst hikers. It starts off flat but gets steeper as you move forward. If you want to ditch the crowds and challenge yourself further, you can choose to go on one of the off shoots of this trail that are far more peaceful.

Difficulty Level: Moderate
Distance: 5.8 miles
Tip: Carry sunscreen, little shade is offered.
10. Ho Chi Minh Trail
For a sweet view and a tough challenge, there is no other trail better than this one. Maintained by surfers and hikers themselves, this trail got its name after the trail in the eponymous city in Vietnam. This sandstone path can get a bit tricky sometimes but the views that are bestowed upon it make it totally worth every dangerous twist.

Difficulty level: Hard
Distance: 2.4 miles
Tip: Not safe after rainfall. This trail requires seasoned hiking experience.
Pull up those socks and get ready for an adventure that will leave an impression for a lifetime!