Beautiful Honeymoon Destinations in Sri Lanka 2019
* Disclosure: This post may contain affiliate links, which means we may receive a commission if you click a link and book something (there is never any extra cost to you for using these links).
Endowed with nature that still remains untouched from the clutches of commercialization, Sri Lanka is one place that can become an ideal landscape for your love to blossom during your honeymoon. A collage of Sri Lanka will give you the vignettes of rural life, elephant rides and gilded temples that stand synonymous with exoticism at its brim. Already considered to be a sought after country for destination weddings, Sri Lanka will compel you to extend your stay here till your honeymoon gets over. So, here is a list of some of the best honeymoon destinations in Sri Lanka that will leave some indelible memories for you to cherish in your married life.
Sri Lanka's climate is actually unpredictable; the way your love can be. The country is hit by two monsoons in a year making it pleasant for the most time. However, if you wish to avoid the humidity levels, December to March is the span of time when you can carelessly roam around as a couple and have the best of fun, excitement and romance stroking your souls.
1. Bentota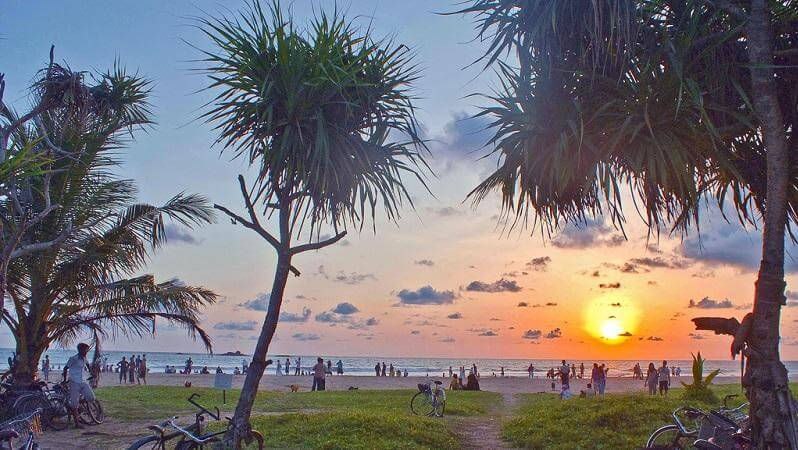 PC: Flickr by Hafiz Issadeen
A honeymoon in Bentota will mean you are taking a plunge in exotic quaintness, sun kissed beaches, shimmering waters and lots and lots of rejuvenating spa sessions. The newly wed couples would love to pamper their mind and soul as the Ayurveda massages will create a trance with their magic wand. This petite coastal town definitely knows how to entice you with its exotic profusion!
Couples would love to do:
Water activities such as boating, canoeing and jet skiing. Also, Bentota is an ultimate spa destination in Asia. So get ready for those exfoliating couple spa sessions!
Read on to find some of the best honeymoon destinations in the world
2. Ella, Bandarawela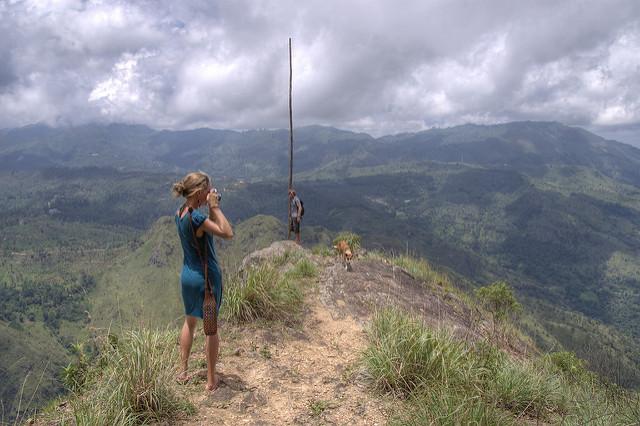 PC: Sean Jackson/Flickr
Climb up from Lankan beaches to the mountains and see the kind of beauty that they hold in store for you! Ella is a mountain village in Sri Lanka where you can see the sublime beauty of mountains, rivers and tea plantations from gorgeous heights. There are couples who love to explore the mountainous beauty and this place is definitely meant for them only!
Couples would love to do:
Witness the serene tea plantations, visit the Adam's Peak and capture sublime beauty of mountains in your cameras.
3. Trincomalee
Known majorly for being the gateway to Uppuveli and Nilaveli beaches, Trincomalee is one beach place that fails to go out of the imagination of people who wish to visit Sri Lanka for their honeymoon. Strewn with gilded temples and sacred trees, Trincomalee appears to be an absolute confluence of nature and culture. There is a lot of local culture that the couples can encounter here through its markets, temples, fishing boats and many other vignettes of local life.
Couples would love to do:
There are virgin beaches, temples, whale watching harbors and scuba diving opportunities that the couples would love to indulge in.
Check Out: Unique Honeymoon Destinations
4. Sinharaja Forest Reserve
A voyage on a safari is the best way to know the nature and also to come closer to each other. Nestled in the serenity of nature, the Sinharaja Forest Park is a biodiversity hotspot in Sri Lanka and houses some of the best specimens of flora, fauna and animal life in its precincts. Ride on an elephant and see that love blossoming to its brim as you drive through the winding alleys.
Couples would love to do:
Forest walking, bird watching, camping, elephant riding.
5. Kandy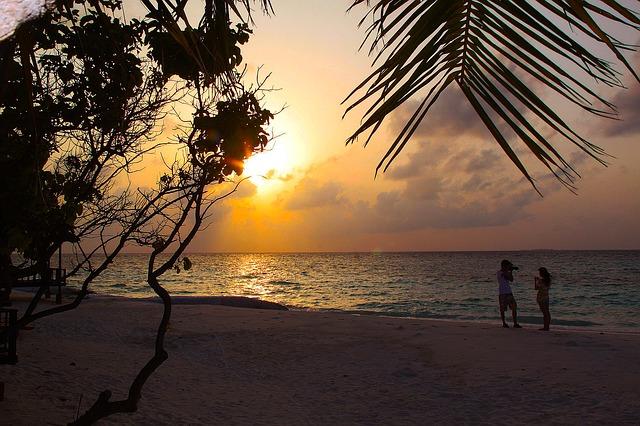 Source: Pixabay
Kandy beach is probably how you would recognize Sri Lanka with. Forested to the core and nestling local culture in its heart, Kandy is one place that will offer everything that a newly wedded couple can ask for-nature, history and local splash of culture. Considered to be the last royal capital of Sri Lanka, Kandy is known for housing the Tooth Relic of the Buddha, a fact that makes the place immortal in history and religion. As for Kandy Beach, it is considered to be one of the best beaches in Sri Lanka for honeymoon.
Couples would love to do:
Visit the Kandy festival in the months of July and August, touch and pat elephants. Here are some more interesting places to visit in Kandy.
6. Nuwara Eliya
Those coming from Europe would not miss that European charm in Sri Lanka! Also known as the "Little England" of Sri Lanka due to its colonial culture, green rolling slopes and country houses, this is the perfect place for a cozy romance of honeymoon to blossom! There is also a well maintained golf course that remains nestled amidst tea plantations of this sleepy town.
Couples would love to do:
Plunge into the waterfalls, strolling in the gardens, horse racing and visiting temples. Check Out some exciting things to do in Nuwara Eliya.
7. Horton Plains and World's End
Whew!! This is going to be a new experience altogether. Walk upto the World's end peak and witness how the world looks from above. This place is for those couples who love to go hiking and backpacking and for whom honeymoon is just another pretext to reach up to the heights and experience that the zenith of the world. From this peak, you will be able to set your eyes on tea-plantation villages in the valley below, and an unencumbered view south towards the coast. For your stay, you can choose Horton Plains for a rendezvous with nature.
Couples would love to do:
Hiking, backpacking, camping and relishing views from above.
Check Out: Beach Resorts in Sri Lanka
8. Dambulla
Source: llee_u/Flickr
Your relatives and friends would love to see your pictures from Sri Lanka's honeymoon trip! For that, visit Dambulla and its Royal Rock Temple to capture the iconic pictures of Sri Lanka. This temple is home to a spectacular image of Budhha that you must have come across in Sri Lanka's snippets. Dambulla is also one of the best honeymoon places in Sri Lanka. Make your stay in nearby Sigiriya or Kandy for a quiet and comfortable accommodation.
Couples would love to do:
Visit the temple Royal Rock and be blessed for their new chapter of life.
Check Out: Historical Places in Sri Lanka
9. Kitulagala
Love river rafting? This is the place to be! Kitulagala is the official white water rafting location in Sri Lanka which becomes an absolute haven for adventurous couples and for adrenaline junkies. Love can find new ripples as the water comes gushing to your face and stirs up your passion for each other.
Couples would love to do:
River rafting, activities such as mountain-biking, cultural sites and sites of fruit orchards and lowland tea plantations can be experienced at the retreat.
10. Belihul Oya
Most beautiful of the things come in small packages. The statement stands true for Belihul Oya, a small hamlet well known for its eco and adventure tourism. What would make this location a mesmerizing one for the newlyweds is that it is located on a beautiful hillside which falls under climatically transitional area, linking both dry and wet zones.
Couples would love to do:
Camping, seeing the waterfalls.
Recommended duration of visit For Honeymoon in Sri Lanka:
Sri Lanka has a dramatic terrain that consists of hills, waterfalls, mountains and beaches. In order to have a communion with the beauty of each aspect, it is recommended to stay for atleast 10 days in Sri Lanka for your love to reach its zenith.
Is there any other place in Sri Lanka that you think should feature in this list? Let us know.
Some More Interesting Honeymoon Destinations in Asia
Monsoon Honeymoon Destinations