10 Best Accommodations In Sri Lanka
* Disclosure: This post may contain affiliate links, which means we may receive a commission if you click a link and book something (there is never any extra cost to you for using these links).
Sri Lanka is often defined as the falling teardrop from the tip of India. Though it looks just as a mere island, its charming natural beauty has managed to seduce travelers for ages. Compare to its geographical boundary, its charisma has been able to spread all over the world. That's why, Sri Lanka has been the 'muse' for many photographers across the globe.Its rich green tea plantations, picturesque waterfalls, palm-fringed shores and magnificent wildlife will tempt you stay back in this island, the moment you step inside. However, that will only be possible when you decide to visit this island. And to do so, a perfect Sri Lanka journey planner is what all you need to explore its enigmatic nature.
A planner will help you to decide as to how you should start off your journey and where you should stay in. We have listed down few accommodations in Sri Lanka that can make you stay here a memorable one.
1. Jetwing Vil Uyana Sigiriya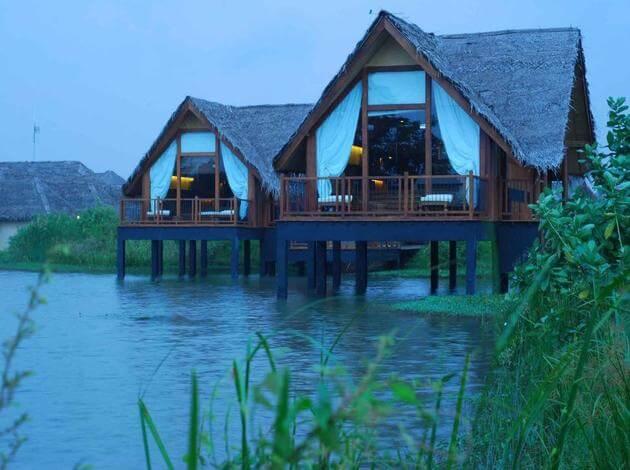 Image Source: Booking.com
Right in the middle of the city, this beautiful place lets you relax within a village setting. Its rustic décor with modern facilities offers luxury with an ethnic touch in it. Moreover, its close proximity to King Kassapa's castle is another reason responsible for making this accommodation an obvious choice for most of the travelers. However, the prices may turn out to be a bit heavy for your pocket. But if luxury is your necessity, you cannot give up on this place.
Things to look out: Get a massage session at their spa for a refreshing break.
Address: Sigiriya, 21120 Sigiriya, Sri Lanka
Phone: +94 66 4 923585
2. The Wallawa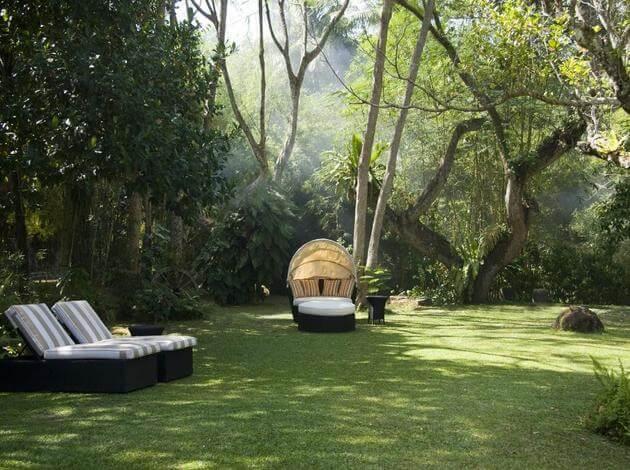 Image Source: Booking.com
This former country estate of the head chieftain of Galle is the first and only Boutique airport hotel in Sri Lanka. Its colonial charm and exceptional hospitality are perfect to overcome your jet lag. So, staying here either at the beginning or at the end of the trip will rejuvenate your trip to Sri Lanka.
Things to look out: Try Asian fusion cuisines in their onsite restaurant The Verandah.
Address: Minuwangoda Road, Kotugoda, Katunayake, Nr Ja-Ela & Bandaranaike Int Airport, Sri Lanka
Phone: +94 11 228 1050
3. Casa Colombo Hotel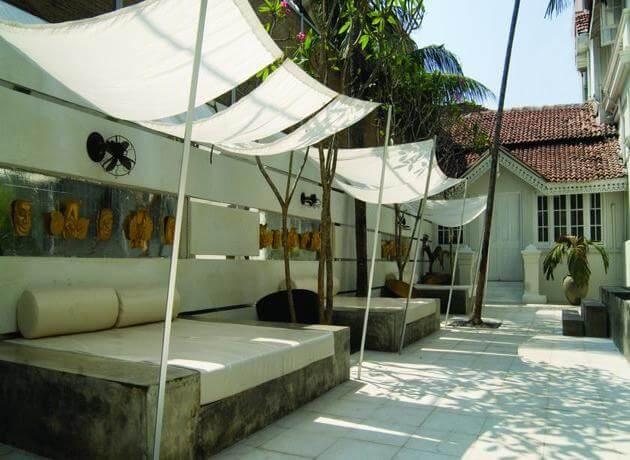 Image Source: Booking.com
Housed in a 200 year old colonial mansion, this retro-chic hotel is perfect for those who cherish classy décor. Built by one the richest Indian trading families, the mansion's décor has a fine blend of both Indian and Italian styling. If you are looking for private Domos, this is the place you should come to.
Things to look: Enjoy your morning tea in their Tea Bar
Address: 231 Galle Rd, Colombo 00400, Sri Lanka
Phone: + +94 11 4 520130
4. The Paradise Resort & Spa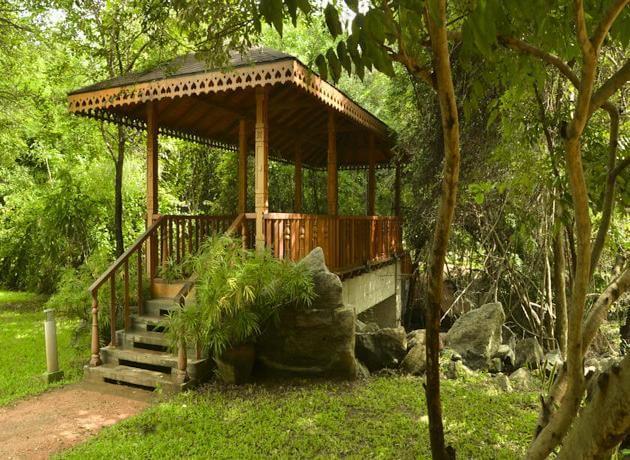 Image Source: Booking.com
The travelers who are aiming to get detoxified in this trip, come to The Paradise resort. Tucked away in an isolated lush vegetation , this luxury resort lets you revive your soul spiritually. Its close proximity to the Dambulla Rock Temple, the Sigiriya Rock fortress and the other cave temples played well in making this accommodation popular among the travelers.
Things to do: have pizza in their poolside restaurant- Pizzeria Al Forno
Address: Kubukkadanwala, Dambulla, 21100, Sri Lanka
Phone: +94 662 286 3004
5. Aliya Resort & Spa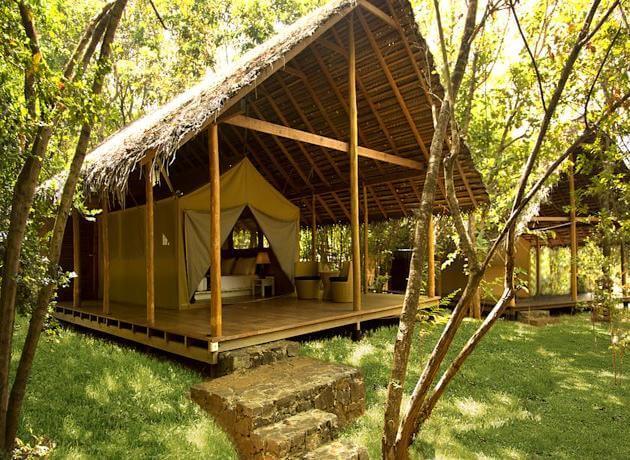 Image Source: Booking.com
Based on Sri Lanka's favorite animal elephant or Aliya (in Sinhala language), this distinctive resort is apt for travelers who wish to spend vacation among the nature. Moreover, its folkloric style design makes you feel of living in a village within the city. Walk barefoot on their manicured lawn to feel the freshness of the place.
Things to do: This resort is very close to Lion Rock and Pidurangala Rock Temple
Address: Audangawa, Sigiriya 21120, Sri Lanka
Phone: +94 66 2 040400
6. Jetwing Lagoon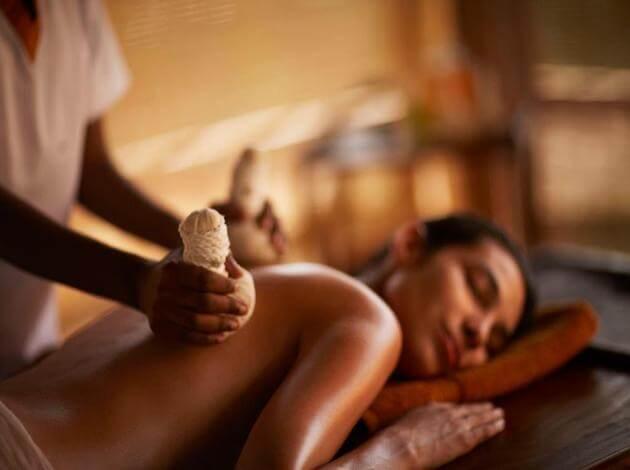 Image Source:Booking.com
This finely designed Ayurvedic resort and spa explains you the true meaning of Sri Lanka's charm. With the longest pool on the west coast along with a spa let you discover the art of living with a carefree attitude. Its beachside pool is what makes people come here over and over again.
Things to do: the resort offers many sporting activities
Address: Pamunugama Road, Thalahena, Negombo, Sri Lanka
Phone: +94 31 2233777
Look out for other hidden gems of Sri Lanka with Triphobo's Trip Planner
7. The Beach Boutique Hotel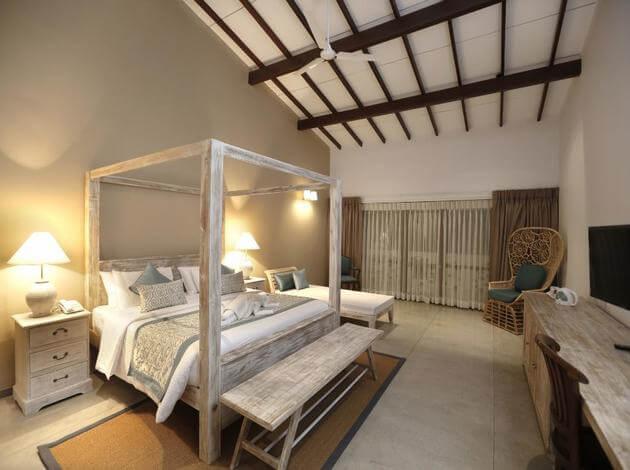 Image Source: Booking.com
The best part of this hotel is its location. It is located in the heart of the picturesque fishing village, named Pamunugama. Staying in this hotel let you experience with its beachfront space. Check out the best beach resorts in Sri Lanka.
Things to do: Be part of one of their nature-based excursion
Address: 510/2 Bimpandura, Pamunugama 11370, Sri Lanka
Phone: +94 77 739 1101
8. Colombo City Hotel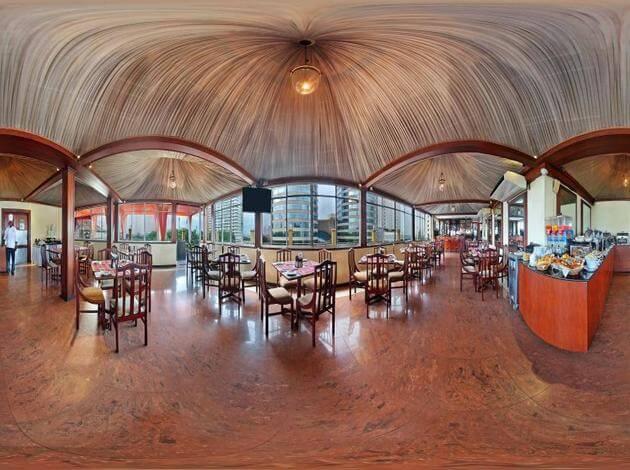 Image Source: Booking.com
This 3-star hotel in Colombo offers luxury at the most affordable budget. Located right in the middle of the city, this hotel is ideal for business travelers and people who love metropolitan ambience.
Things to do: this hotel is in walkable distance to World Trade Center Twin Towers
Address: No. 33, Canal Row, Fort, Colombo 01, Sri Lanka.
Phone: +94 11 5341962-63
9. Sigiri Holiday Inn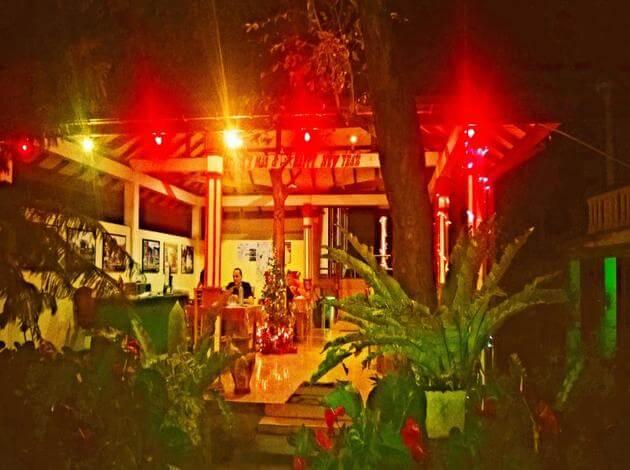 Image Source: Booking.com
If expensive resorts are putting a hole in your pocket, this eco-friendly hotel can be a savior for you. Located between Dambulla and Sigiriya, this hotel offers easy access to some of the important historical sites of Sri Lanka.
Things to do: be part of their cultural heritage tour
Address: Sigiriya Rd, Inamaluwa, Sigiriya
Phone: +94 66 2286330
10. Back of Beyond Pidurangala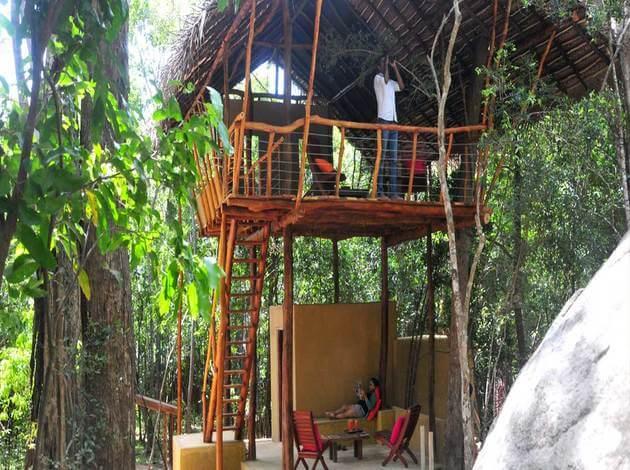 Image Source: Booking.com
Their bamboo themed bungalows give you a refreshing feeling that moment you step inside their property. It is basically an eco-tourism company with bungalows promises to give eco-retreats.
Things to do: activities like trekking, cycling, swimming, birding, nature trails are organized by the management team.
Address: Kurulu Uyana, Vihara Mawatha | Pidurangala, Sigiriya, Sri Lanka
Phone: +94 77 395 1527
Did we miss out any names? If yes, feel free to add up in your bucket list to discover Sri Lanka in a new way.
Read More on Sri Lanka:
Plan Your Trip To Sri Lanka Around These Beautiful Festivals
21 of the Best Beaches in Sri Lanka