Best Islands to Live on for Families
* Disclosure: This post may contain affiliate links, which means we may receive a commission if you click a link and book something (there is never any extra cost to you for using these links).
When the real world got to you and you thought about getting away from it all, your mind always skipped to an island paradise. You'd chill out on the shore on a hammock with a good book getting your tan on, or take a swim in the calming waters. Islands are the perfect place to relax. Many people save up for years to buy beach houses so that when they have time later in life, they can finally unwind and take a permanent vacation. But were here to tell you that it doesn't have to be like that. Times are changing and now, islands are not just the greatest getaways but also the coolest places build your nest. Many tropical paradises are fast becoming destinations of choice to not only transient travellers but also permanent settlers. Competent school systems, better governance, growing economies and culturally rich environments have made these islands the perfect place for raising a happy, healthy and loving family. Here are the ten best islands to settle in:
1. Japan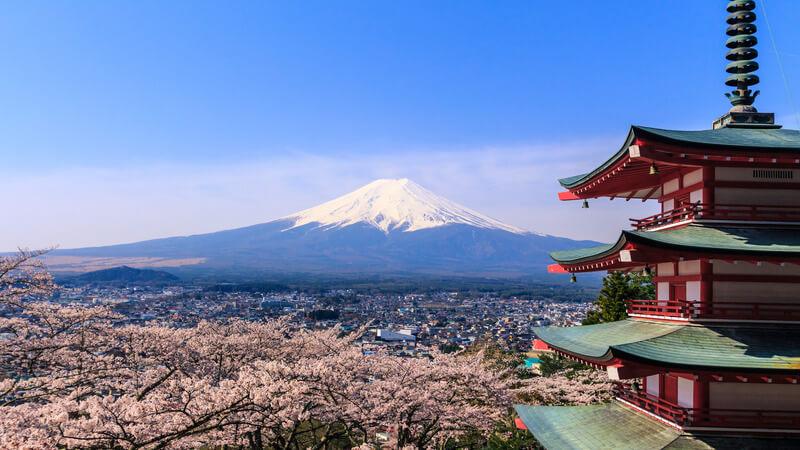 PC: Reginald Pentinio/flickr.com
Japan's schools are known to promote art, athletics, music, and dance almost as much as academics. Your child will get a well-balanced education and he/she can pick up the Japanese language which will be an exceptional skill to have. People love to live in Japan many times because of security it offers and lower crime rates. You will find friendly people all around. Healthcare is very good with insurance covers in Japan. It is undoubtedly the best place to raise a family.
2. Culebra, Puerto Rico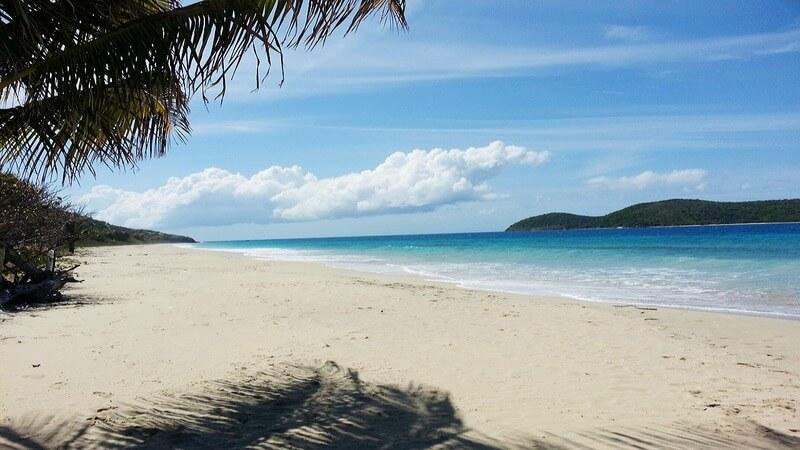 PC: Wikimedia
Located 17 miles east of Puerto Rico, this is a great choice for your move from U.S. If you are U.S. citizen you don't need visa. When they talk about island paradises, Culebra fits the bill like none other because of beautiful beaches. For healthcare there is a community healthcenter in Culebra and San Juan has large hospitals which has good connectivity. Its public schools are great; it will be a good idea to raise your child amidst nature rather than in a concrete jungle, don't you think?
3. Singapore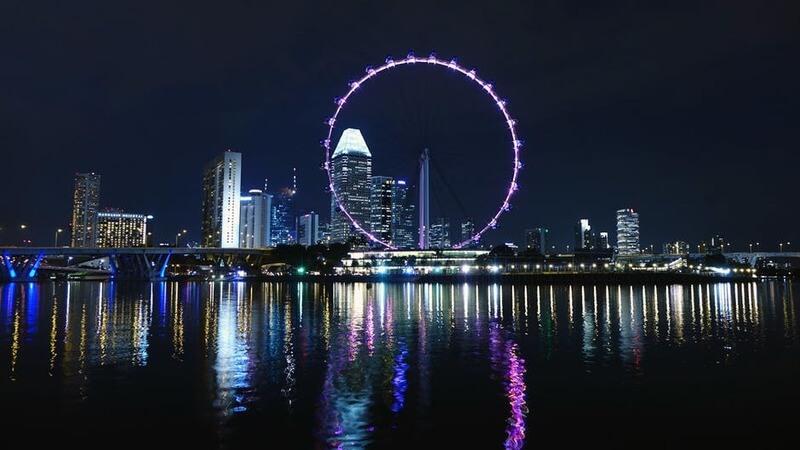 If you want to raise an intellectually stimulated, culturally aware child, Singapore is the place to be. With so many expats, your kid is bound to make some friends across international borders. The schools here are fantastic and the people extremely friendly. What more could a parent ask for? Singapore has best connectivity worldwide from its perfect airports. Health care options are a lot. You can be comfortable live with any of the English, Chinese, Malay or Tamil languages.
4. Maui, Hawaii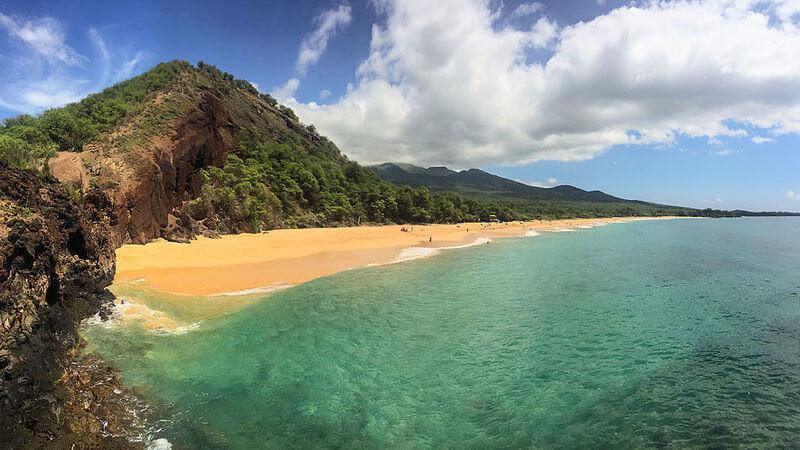 PC: Wikimedia
Okay, first of all, its Hawaii and that should be reason enough. But seriously, Maui boasts of a good education system which emphasises all-round development of the child. Sports, cultural education and a refreshing environment make for a very happy kid and a very happy family! Maui is the best Hawaiian island to raise a family.
5. Trinidad and Tobago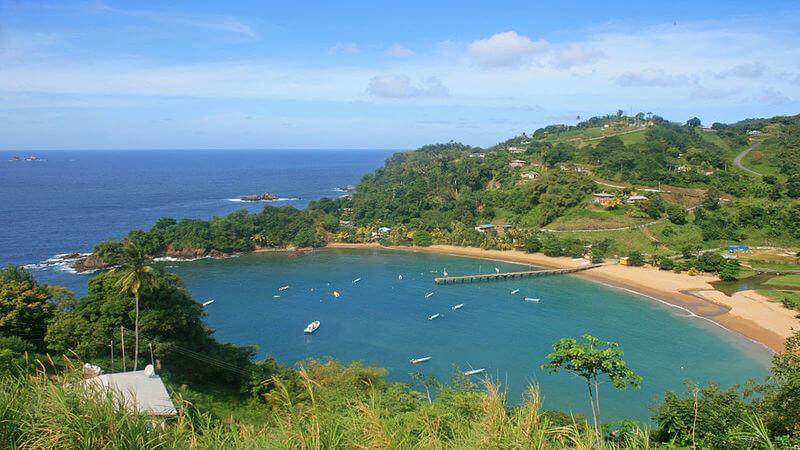 Considered one of the most educated countries of the world, Trinidad and Tobago has a literacy rate of more than 98 per cent. The Ministry of Education in the country provides free meals, books and transport to primary and secondary level students. If you exclude some areas most of the island is safe to live. Healtcare options are not very advanced but are good enough. If you enjoy nightlife you have got renowned clubs/lounges. Overall social life is family oriented you will find many friendly Tinis here.
6. Nassau, Bahamas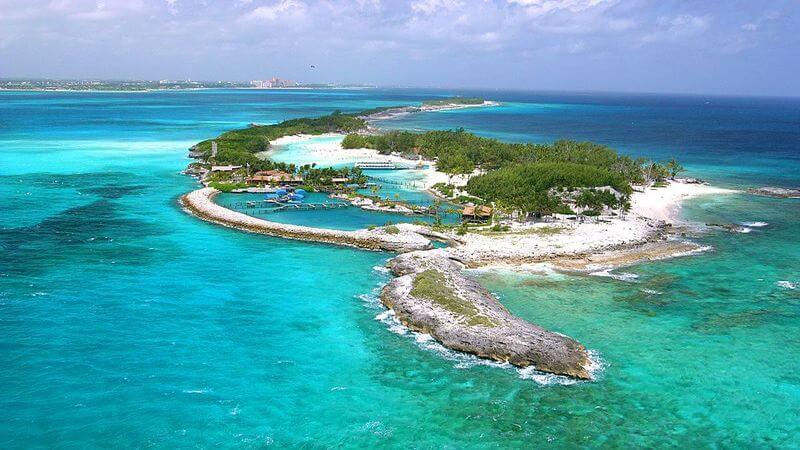 PC: Wikimedia Commons
This island is a cultural melting pot. Over the years, people from other parts of the Bahamas have moved to Nassau bringing their own stories and experiences. There are also many safe gated communities where you can reside without worrying about security. Beautiful beaches, friendly people, entertainment options, nice little expensive accommodations & restaurants but good life is what Nassau attracts expats.
7. Vanua Levu, Fiji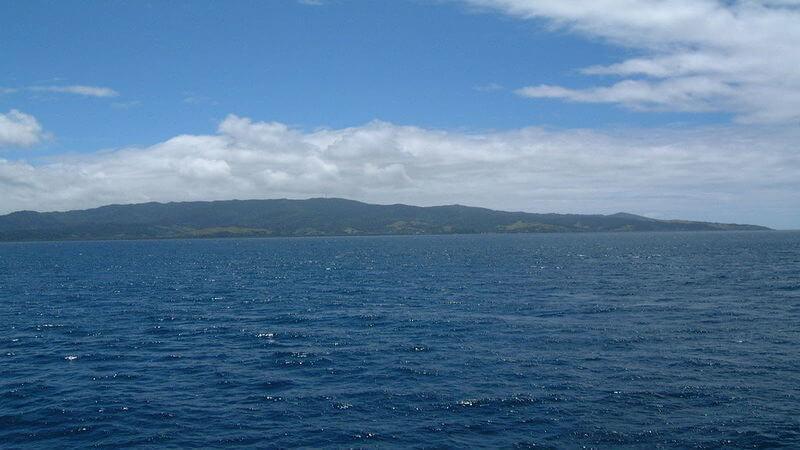 Vanua Levu is the second largest island of Fiji but despite its size, the island is like one big (really big) family. You'll find the friendliest people here who are completely family-oriented. Don't you Vanua (wanna) Levu (live) here? Haha. If you want to enjoy scuba diving, snorkelling and other water sports frequently opt for this Island. The cost of living here is lower than other places.
8. Sri Lanka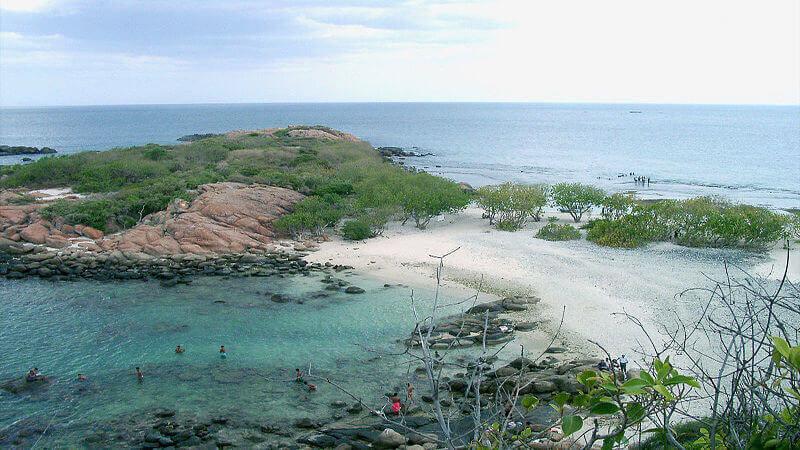 Sri Lanka boasts of the highest literacy rate in South Asia at around 98 per cent. The schools that come under the direct control of the Ministry of Education called National Schools have great facilities and well-qualified teachers. Sri Lanka is developing economically and infrastructure wise at rapid pace. You can enjoy beautiful beaches and modern facilities hand in hand.
9. Mallorca, Spain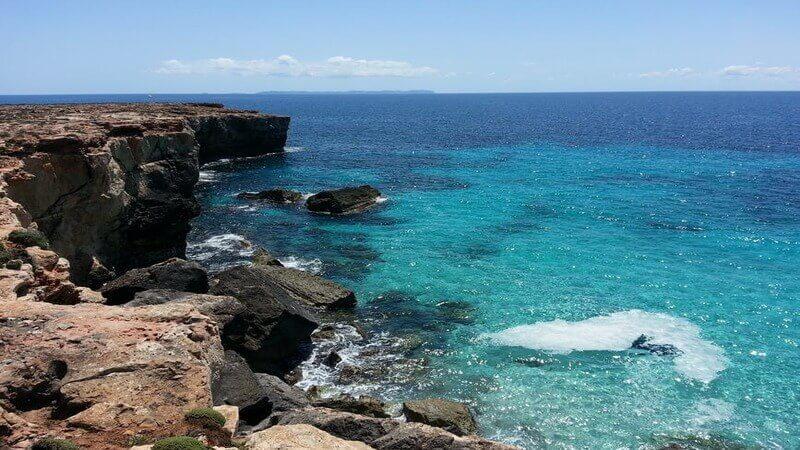 If you are interested in giving your child a private (albeit expensive) education, you cant beat Mallorca, Spain. The schools offer a British curriculum with extremely qualified teachers on payroll. There are good public schools here too with the advantage that your child will become well-versed in Spanish.
10. Port Blair, Andaman and Nicobar Islands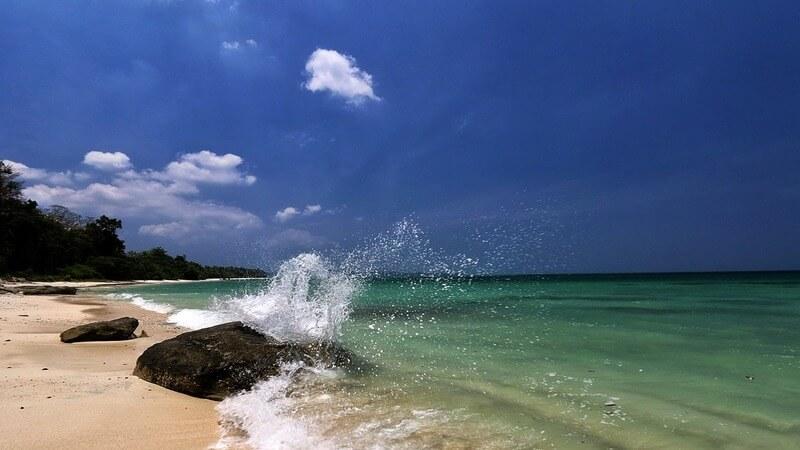 The largest town in Andaman and Nicobar Islands, India, boasts of some really great schools with well-trained teachers and an emphasis on discipline and holistic development of your child. The beautiful seashore, scuba diving makes living here worth it.
11. Vanuatu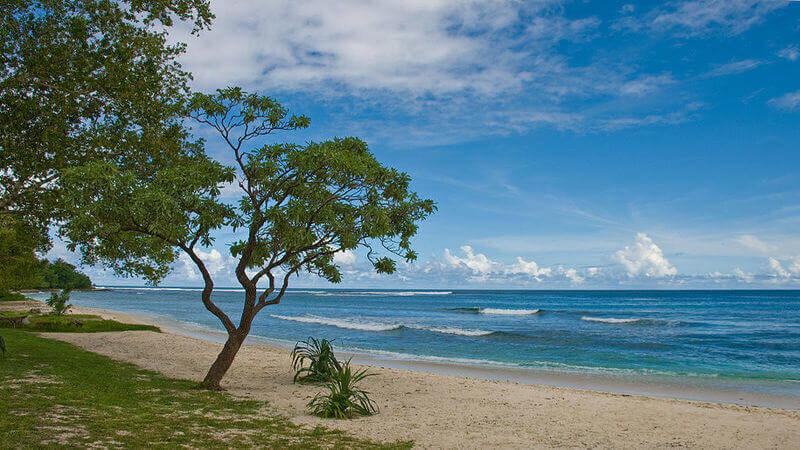 This island nation located in South Pacific Ocean is perfect for a getaway with one-way ticket. Secluded natural bounty sans the flashy resorts and tourists, Vanuatu is one of the best islands to live on. Warm locals, pristine blue waters (where you can snorkel by-the-way) and minimalistic cost of living, Vanuatu is all inviting and how!
Getting around the entire island is pretty easy with ferry rides, buses and even flights for some destinations within the country.
12. Ambergris Caye, Belize
There's no dearth of reasons why you should not live in Belize! Stupendous nature, excellent beaches and the charming Caribbean weather, Amebergris Caye has it all. The best part is, there's no stopping for the beach fun without missing out on anything in the world. The telecommunication is up-to-date, there are no taxes and English is the official language making day-to-day living, easier.
Undoubtedly, Ambergris Caye is one of the best islands to live on.
13. Anguilla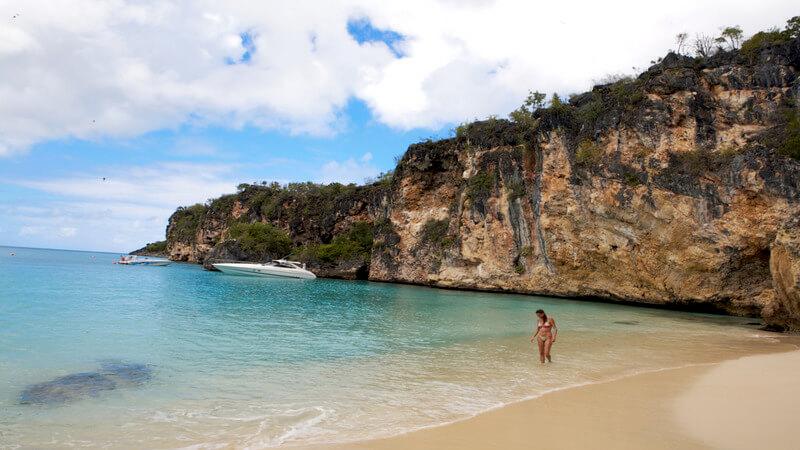 PC: Alan Turkus/fllickr.com
Anguilla is a British overseas territory that's petite is size but offer unlimited opportunities for a laid-back, relaxed life. Having more than 30 scenic beaches dotted with beautiful palm trees on one side and turquoise blue waters on the other, hurry is never really a thing here! Fresh farms producing crops just enough for humble meals, Anguilla can give you the abode that you are looking for post-retirement or an early retirement, if you will and is one of the best places to raise kids, in country-style!
14. Bocas Del Toro, Panama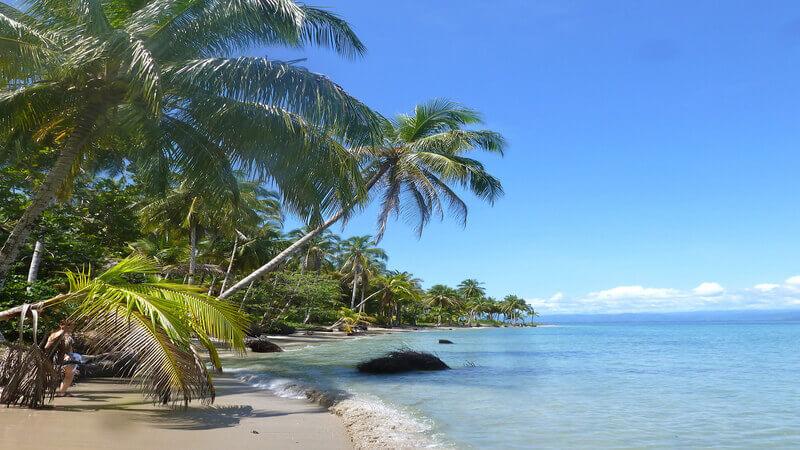 PC: Erik Cleves Kristensen/flickr.com
Known for its exotic nature and stunning beaches, there is more than one reason why you should move to Bocas Del Toro. This island is one of the best places to retire in the world, because there is no age for retirement. Yes, you heard it correct! There's no 'retirement age' on this island, and you can take benefits of a retiree, relax in a beach house and enjoy BBQ's all day!
15. St. Thomas, U.S. Virgin Islands
Spread over only 31 square miles, St. Thomas is pretty, not just to look at but also to absorb! It is the main entry point to the U.S. Virgin Islands and hence, garners a lot of tourist interest. Well-maintained public transport, lot of tourism pouring in good jobs and easier access to USA makes it one of the best islands for families, offering the best of both worlds. There are selected but good private and public schools as well as a university, making it even better to live with kids.
Hop on the next ferry to this island! Plan your move today!
You May also Like to Read
Best Caribbean Islands to Visit In December