Best Islands in India You must Explore
* Disclosure: This post may contain affiliate links, which means we may receive a commission if you click a link and book something (there is never any extra cost to you for using these links).
Islands always intrigue travelers because there seems something mysterious about the very word "island". Since islands in any part of the world are disconnected from their surrounding regions and are sort of cut-off from the real world, travelers get attracted to it. Also, island-life is always pictured as laid back and relaxing by travelers.
Beach parties, hammocks, water sports and sun-shades define a typical island life for travelers. Just like the rest of the world, India also has a bunch of islands that are isolated but attractive tourist spots. For the travelers who are seeking to explore the adventures of an island in India, here are the Best Islands in India you must explore.
1. Diu: Tiny Beautiful island
This tiny island in India is a beautiful place to visit, both for its heritage architecture and its serene beaches. There is still some left-over Portuguese culture that reverberates from the streets of this island. The local cuisine is also another reason to visit this island. Also, since the state of Gujarat has banned alcohol, tourists can find legal alcohol in Diu. This is the reason why a lot of people visit Diu as well.
How to reach: Having no railway connection, this island is only accessible by road or air from any major cities of India.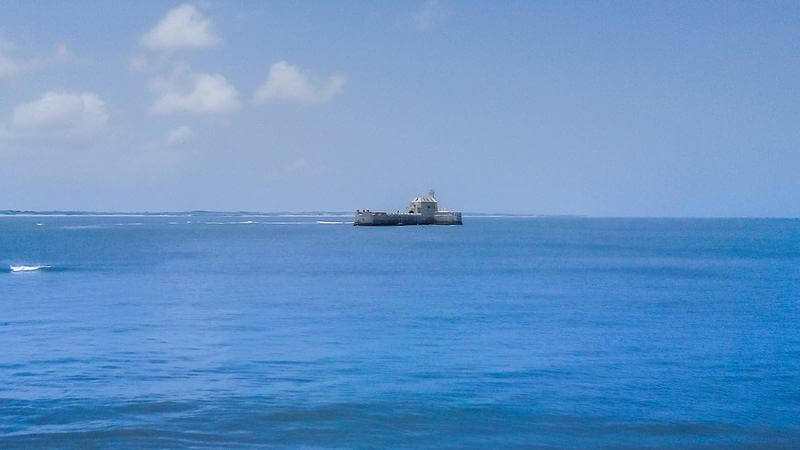 2. Kavaratti island, Lakshadweep: Unexplored island in India
A group of 36 palm laden coral islands, Lakshadweep is one of the smallest islands in India. However, there are still a lot that is left unexplored by regular tourists here, because of which the Nature still remains at its best here. Lakshadweep islands are a paradise on earth that is a must visit for travelers who seek peace in the name of an island destination.
How to reach: Can be reached by air or sea from any major part of India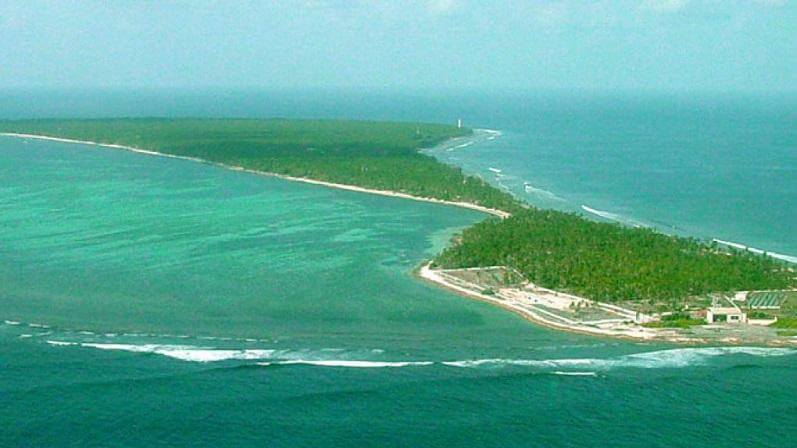 PC:Tourism Dept Lakshadweep
3. Chorao: Unexplored island in India
If all the tourist beaches in Goa has become too crowded for the traveler in you, then you can escape to this beautiful and isolated river island of Chorao. Chorao is just off the river Mandovi. It is one of the largest islands of Goa. The island is protected by lush green mangrove hedge to add to its mystic value. This island is not even known to regular travelers but those who know of it do make the most of its serenity.
How to reach: Just 5kms away from Panaji, it can be reached by ferry.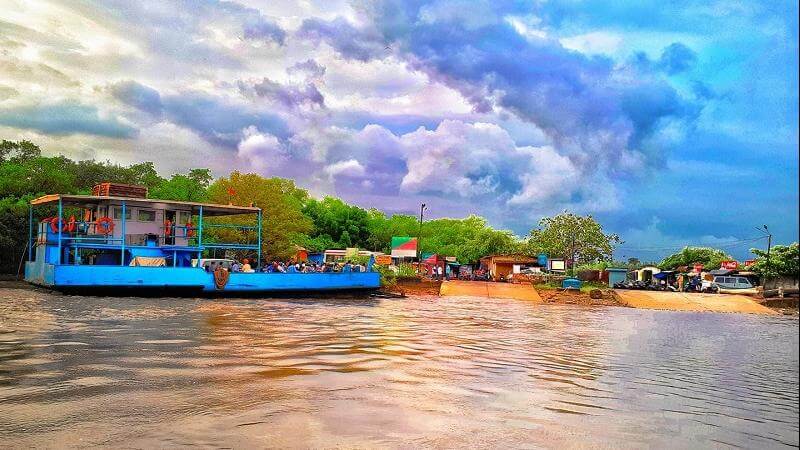 PC: GrandIslandsGoa
4. St Mary's Islands
St. Mary's Island has beautiful basaltic rock formations that accentuates its beauty. This set of four islands, the island has a rocky beach and clean blue water. Since it is not flocked by tourists, complete privacy comes on-the-house for its visitors. With no accommodation or refreshment stalls, this island is ideal for a picnic spot.
How to reach: A boat ride from Malpe (Udupi) of around 15 mins will take you there.
5. Majuli Island: River island
This unconventional yet spectacular island offers you some of the best sunrise and sunsets in India. The Assam culture and food of this island is interesting to explore. Located on the Brahmaputra River, it is counted among the largest river islands of the world. This is also good location to spot some exotic species of birds. This place is not crowded by conventional tourist crowd and hence has its perks.
How to reach: A boat ride from Jorhat (Assam) will take you there.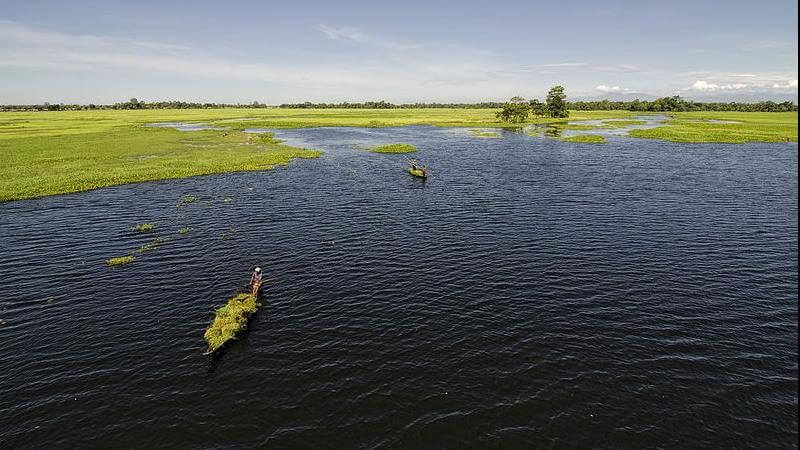 PC: wikimedia.org
6. Pamban island: The holy island in India
This also comes under one of the most holy places of India. This also means that it does attract quite a crowd of devotees all year round. It is situated in the Gulf of Mannar that is between India and Sri Lanka. The drive to Rameshwaram is as scenic as the island itself and is considered to be one of the best scenic drives in India. Even though this is not your usual secluded island, it has its own charm to offer even in the hustle and bustle.
How to reach: It can be reached by rail and road directly. Nearest airport is in Madurai.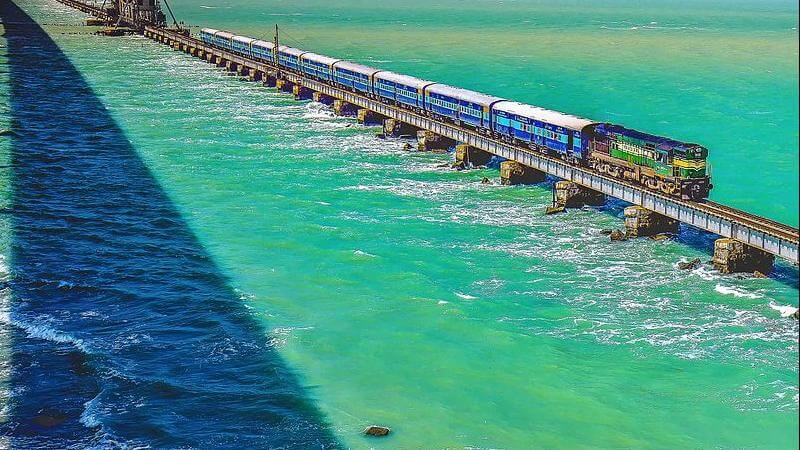 PC: wikimedia.org
7. Little Andaman Island: Home of marine turtles
The famous Andaman and Nicobar Islands has numerous islands in them. Little Andaman Island is one from this group that is more isolated than the popular and crowded ones. If you are looking to enjoy raw Nature, this is the place to be. It has beautiful clean beaches to enjoy and you can also spot some rare marine turtles here. Water adventure sports can also be tried in this island.
How to reach: A ship from Port Blair will take you there. It takes almost a day to reach here.
8. Munroe Island
This is located at the convergence point of a Lake and a River in the Kollam District of Kerala. A relaxed and tranquil getaway is what this place has to offer. The island, a cluster of 8, will also greet you with its authentic native cuisine that is sumptuous. The scenery of the island is just out of picture postcard. The island backwaters can be explored on a boat ride. Rare migratory bird-spotting is another attraction of this island.
How to reach: A 3km boat ride from the railway station will take you here. Nearest airport is in Trivandrum.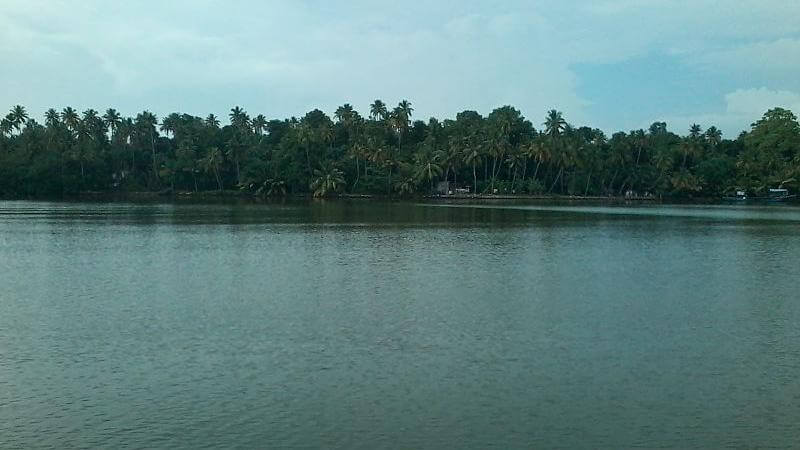 PC: wikimedia.org
9. Great Nicobar Island: Largest island in India
The water here is crystal clear. It also has some of the best beaches of the country. One of the most sought-after holiday spots in India, this place never disappoints any kind of traveler.
How to reach: A helicopter ride or a boat ride from Port Blair will take you there.
10. Havelock islands
Yet another of the Andaman Islands, Havelock`s charm gets to everyone. The deep blue sea, scattered seashells and the lighthouse standing tall will teleport you to a dreamland you have never been to before. The beaches here stand decorated with greenery, which works as a perfect backdrop to the sea.
How to reach: A 90mins ferry ride from Port Blair will take you there.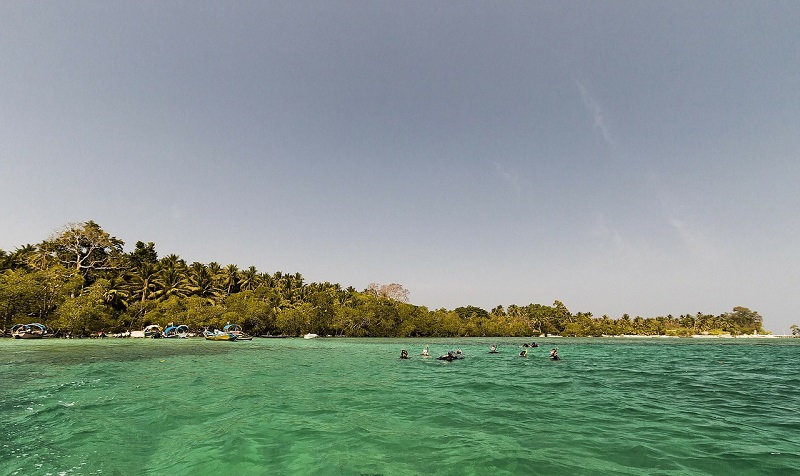 Island beaches are always more enjoyable than the land-ones. So, let one of these islands open its mysteries for you! All you need to do is pick one and get packing!