Best Authentic Italian Restaurants in New York City
* Disclosure: This post may contain affiliate links, which means we may receive a commission if you click a link and book something (there is never any extra cost to you for using these links).
The influence of Italian culture is an undeniable and integral part of the American heritage and way of life! Right from fashion trends to fast foods, waves of immigrations from Italy over the years have influenced the American society and shaped it the way it is now. New York City is a perfect example of this blend of culture and society and all the eateries out here are a testament to the very fact.
So here is a list of some Italian restaurants in New York City 'that will make you some food you just can't refuse!'
The Meatball Shop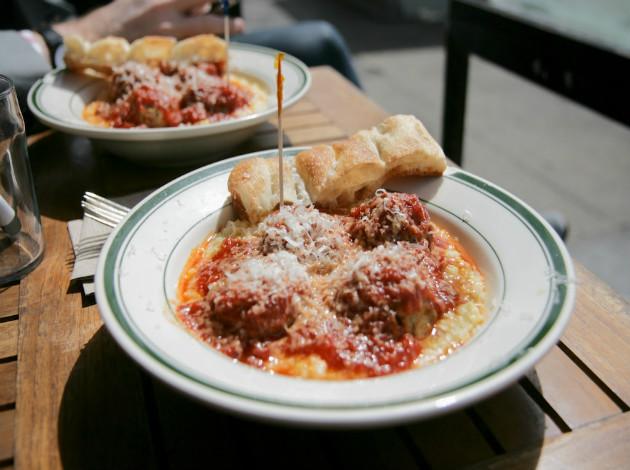 Head over to The Meatball Shop in Manhattan to taste the juiciest, yummiest meatball in all of New York City! You can get them made just the way you like it the best select your sauces, get them smashed or naked, customize any and everything!
Cost for 2: 50 USD approx
Recommended dishes: Meatballs! Duh
Address: 84 Stanton Street, New York, NY 10002
Ferrara Bakery and Café
Ever since the Ferrara Bakery opened its doors in 1892, the outlet has been preparing delicious Italian sweets like cream puffs, cannolis, Pignoli cookies and other authentic items. After a hearty lunch, take a stroll to the bakery and indulge in some sugary, yummy desserts. Best visited during the weekdays, as there is an unbelievable rush during the weekends.
Cost for 2: 25 USD approx
Recommended dishes: Gelato and Cannoli
Address: 195 Grand Street, New York, NY 10013
Lombardi's Pizza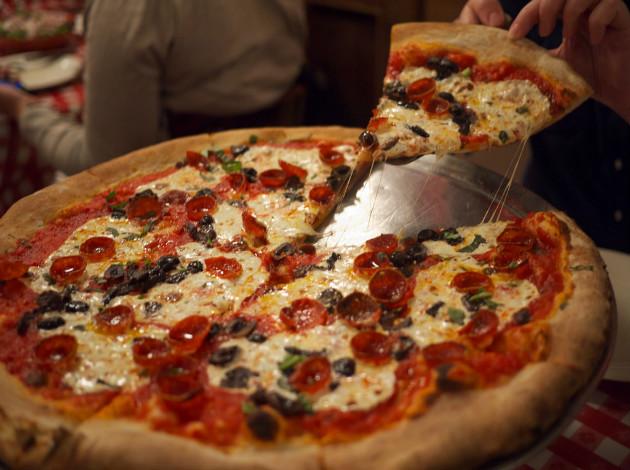 Probably the first pizzeria in USA, Lombardi's has been preparing traditional, fresh baked pizzas ever since it opened up in 1905. The slightly charred, fresh mozzarella pizzas are the biggest hits in the restaurant. An absolute
must try New York restaurant
!
Cost for 2: 50 USD approx
Recommended dishes: Margarita Pizza and White Pizza
Address: 32 Spring Street, New York, NY 10012
Del Posto
One of the very fine dining Italian restaurants in New York City, the Del Posto will surely provide you with a memorable dining experience after you are finished with its various courses. Be it the starters, main course, dessert or the wines, all dishes are cooked to perfection and painstakingly prepared.
Cost for 2: 250 USD approx
Recommended dishes: Garganelli Verde
Address: 85 10th Avenue, New York, NY 10011
Rubirosa
Though a relatively new outlet, Rubirosa has gained immense popularity in a short span of time because of its continued dedication to preparing healthy, delicious, authentic Italian food. You just can't go wrong with the pastas and pizzas here. For health freaks, the restaurant also serves gluten-free options.
Cost for 2: 85 USD approx
Recommended dishes: Vodka Pizza and Bianca Pizza
Address: 235 Mulberry Street, New York, NY10012
Frankies 457 Spuntino
A favourite with the local crowds, Frankies has been churning out exceptionally well prepared Italian cuisine ever since its inception. Be it the delicious pasta, smashing salads, antipasti or lavish collection of cheeses, the restaurant never ceases to impress with its arsenal of yummy delights.
Cost for 2: 80 USD approx
Recommended dishes: Cavatelli with Hot Sausage
Address: 457 Court Street, Brooklyn, NY 11231
Il Buco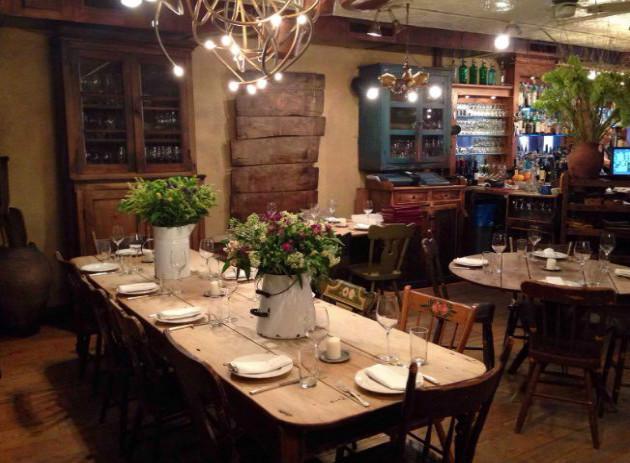 With food as good as Il Buco's it's no mystery as to why people don't find seats to sit on during the weekends. Italian cuisine is best if had with wine, and the collection available here at Il Buco won't disappoint you a bit!
Cost for 2: 100 USD approx
Recommended dishes: Fiori di Zucca and Risotto
Address: 47 Bond Street, New York, NY 10012
DiSo's Italian Sandwich Society
If your heart (and stomach) is aching for some authentic Italian sandwiches then, but don't have the time to spare then DiSo's is THE best place to go to. Wandering all over New York City, this food truck serves Italian cold cut stuffed sandwiches which will leave you drooling for more and some more!
Cost for 2: 20 USD approx
Recommended dishes: Big Pauly and Joey Shakes
Address: All over New York City
Carbone
The highly awarded and reputed Carbone restaurant serves Italian food so authentic that you'll wonder if you're still in the Big Apple. The décor and look of the restaurant further enhances your dining experience and goes along fabulously well with mouth-watering dishes.
Cost for 2: 100 USD approx
Recommended dishes: Veal Parm and Meatballs
Address: 181 Thompson Street, New York, NY10012
Il Mulino
The Il Mulino restaurant promises to provide its guests with the finest Italian cuisine in New York City along with exemplary service. And judging by its wild popularity and constant buzz amongst foodies, they are able to deliver on these lines handsomely! Enjoy the experience of fine dining like never before at the Il Mulino restaurant.
Cost for 2: 200 USD approx
Recommended dishes: Chicken Parmesan
Address: 86 West 3rd Street, New York, NY 10012
Don't know about you all, but all this food talk has made me dead hungry for some good chow! So while I search for some pizza delivery options, why don't you start chalking out your itinerary for a fabulous New York City trip!! Once done with foods, take a
New York City walking tours for deserts
such as Cupcakes, Cookies And Gelato.
You may also like to read: