25 Natural Wonders of Europe That Will Make You Go - Whoa!
* Disclosure: This post may contain affiliate links, which means we may receive a commission if you click a link and book something (there is never any extra cost to you for using these links).
Nature never ceases to amuse the human kind! Europe is one place, that is on every traveler's list - whether a solo traveler, a backpacker, a shopping enthusiast or a conventional tourist. Alluring visitors with an intoxicating blend of cultivated beauty and natural wonders, since time immemorial. Along with a rich art and architecture culture, Europe also has a plethora for natural wonders beyond its civil frenzy. Listed here are 25 natural wonders of Europe that will drop your jaw, literally!
1. Brimham Rocks, England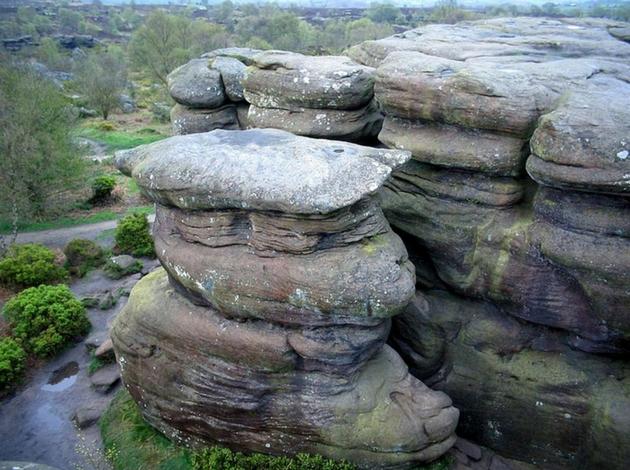 Once thought to have been carved by the druids, these almost impossible rock formations area actually a natural wonder! Yes, these astonishing rocks were actually formed naturally. Found on Brimham Moor in North Yorkshire, England these rocks' bizarre silhouettes we see today are a result of the last glacial period. The balancing rock formations stand at a whopping height of nearly 30 feet!
2. Dune of Pilat, France
A dune that swallowed trees, a road junction and even a hotel, as per local claims! The Dune of Pilat is a colossal sand dune is the tallest sand dune in Europe, located in La Teste-de-Buch in the Arcachon Bay area, France, 60 km from Bordeaux.
Now of course it didn't literally swallow trees and a road junction, the dune is actually moving inland at a relentless speed. However, the rate of the movement is discontinuous, sometimes moving fast (10 meter in a year) and sometimes very slow (less than a meter). In spite of this, the dune remains a great point to view the waters!
3. Verdon Gorge, France
4. Eisriensenwelt, Austria
The biggest ice cave in the world, is what the Eisriensenwelt essentially is. Zip your jackets as you venture, on your own chronicles of Narnia! The Eisriensenwelt's glittering ice empire spans an enormous 30,000 square meters and 42 kilometers of narrow passages, burrowing deep into the heart of the mountains. As you explore this wonder, climbing wooden steps and down pitch-black passages with carbide lamps aglow, otherworldly ice sculptures shaped like polar bears and elephants, frozen columns and lakes emerge from the shadows! The cavernous Eispalast - ice palace, where the frost crystals twinkle when a magnesium flare is held up to them is the highlight of this marvel!
5. Cliffs of Moher, Ireland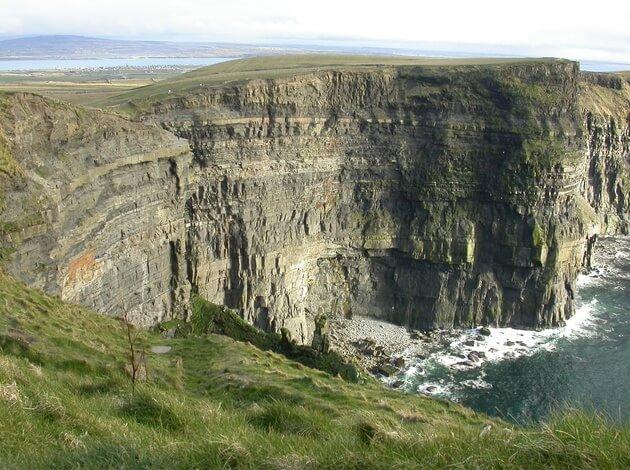 The Cliffs of Moher are entirely vertical cliffs that rise to a height of 214 meters, with their edge falling away abruptly into a ceaselessly churning Atlantic! If the visibility is clear, these cliffs are miraculous and staggeringly beautiful. Stretching at a length of 8 kilometers, the Cliffs of Moher lie along the Atlantic coast of County Clare in the west of Ireland. If you happen to visit this wonder on a clear day, you can see the Aran Islands and Galway Bay, as well as the Twelve Pins and the Maum Turk mountains in Connemara, Loop Head to the south and the Dingle Peninsula and Blasket Islands in Kerry. The highest point on the cliff is the O'Brien Tower, which has been the viewing point for visitors for many years. Receiving almost one year visitors annually, the cliff ranks amongst the top-visited tourist sites in Ireland!
6. Bigar Waterfall, Romania
Fascination having no end, this waterfall is not particularly a gushing, tall waterfall, but a massive moss-covered rock that channels water in tiny streams around its base! The water appears to be soft, silky and satiny, only to add to your delight. It certainly is one of the most unusual waterfalls in the world. An interesting fact about the Bigar Waterfall - it is located exactly on the 45th parallel north, at the halfway point between the Equator and the North Pole!
7. Giant's Causeway, Northern Ireland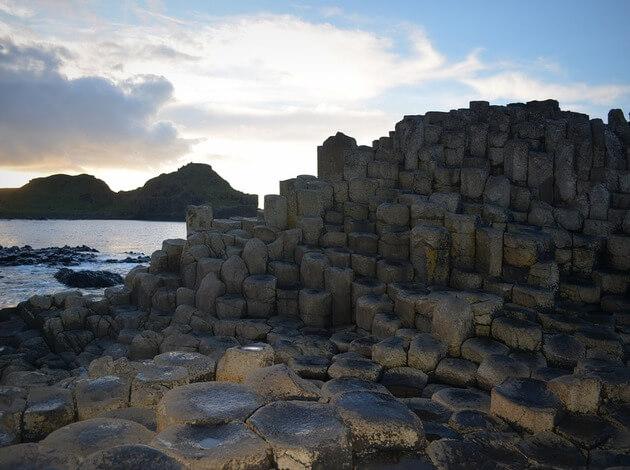 Another world heritage site, declared by UNESCO, the Giant's Causeway, is an area of about 40,000 interlocking basalt columns that are a result of an ancient volcanic eruption! An interesting legend goes that the columns are the remains of a causeway built by the Irish giant Fionn mac Cumhaill. Today, it is the habitat of rare plants and animals. Some notable features of this marvel include, structures that having been subject to several million years of weathering, resemble objects, such as the Organ and Giant's Boot structures along with many reddish, weathered low columns known as Giants Eyes, created by the displacement of basalt boulders; the Shepherd's Steps; the Honeycomb; the Giant's Harp; the Chimney Stacks; the Giant's Gate and the Camel's Hump.
8. Blue Grotto, Italy
'Twas on the Isle of Capri, as Frank Sinatra's song goes.
Well it still is! The Blue Grotto is essentially a sea cave on the coast of the island of Capri in southern Italy. Having underwater cavities, sunlight passes through these cavities and shines through the seawater, creating a blue reflection that illuminates the cavern. Giving you feel as if you are suspended in the heavens! The cave extends some 50 meters into the cliff at the surface, and is about 150 meters deep, with a sandy bottom. The cave mouth is two meters wide but being only roughly a meter high, visitors must board small rowboats to enter.
Also Read: Honeymoon In Italy
9. Djavolja Varos, Serbia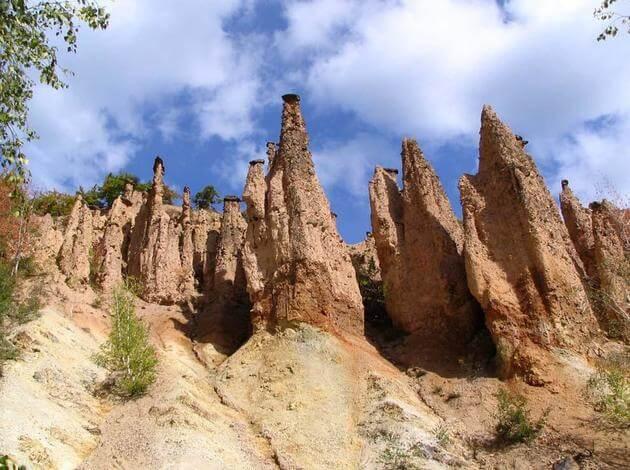 Formed by a combination of a volcanic activity and serious erosion, the Djavolja Varos stand like guardians on a mountain. These resulting hoodoos or the fairy chimneys are regarded as one of Europe's more unusual natural wonders. There are a total of 202 naturally occurring rock towers that form the Djavolja Varos, located in South Serbia. A natural spring is located beneath these 'earth pyramids' having a high mineral concentration. All these factors made the Djavolja Varos, a nominee for the New Seven Wonders of Nature campaign!
10. Aletsch Glacier, Switzerland
So Europe does have a surfeit of UNESCO world heritage sights! The Aletsch Glacier is the largest in the Alps and stretching at what seems to be a never-ending 14 miles. This site is made up of four smaller glaciers and creeps slowly downhill at a rate of about 20 inches a day! Stretching from Jungfrau in the Bernese Oberland to a plateau above the Rhne it justifies itself as a UNESCO World Heritage site.
11. Durmitor National Park, Montenegro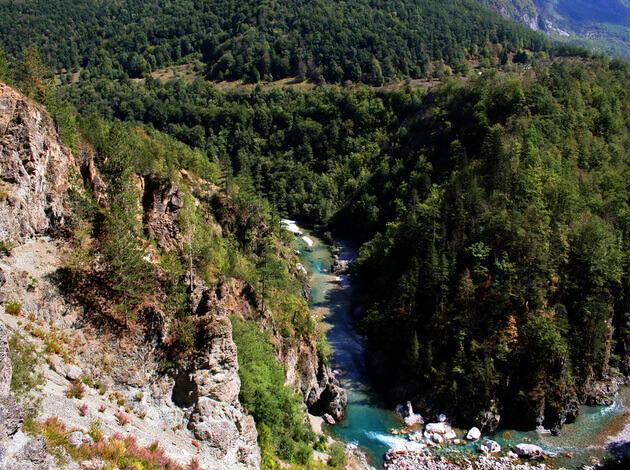 This spectacular national park was formed by glaciers and is today traversed by rivers and underground streams. Hike along the Tara river canyon, or raft through the deepest gorges in Europe, amidst dense pine forests interspersed with clear lakes harboring a wide range of endemic flora! An un-conventional wonder, the Montenegro's Durmitor National Park, is a stunning limestone massif located in Northern Montenegro and belonging to the Dinaric Alps or Dinarides.
12. Caves of Aggtelek Karst and Slovak Karst, Hungary and Slovakia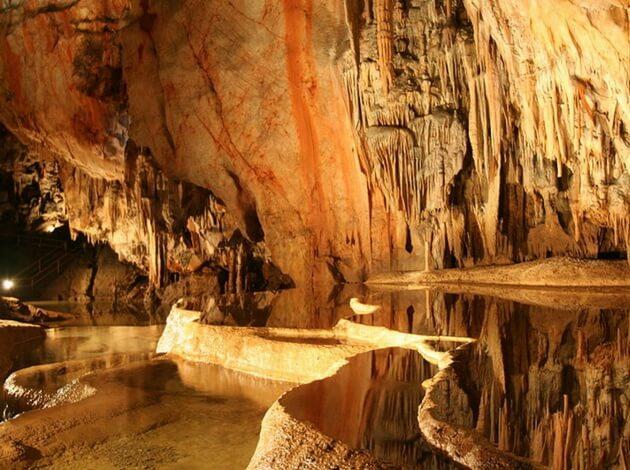 Image Source: Wikimedia Commons
A network of caves, made by more than 1000 caves is what Aggtelek Karst and Slovak Karst is. The highlights of this network however are, the Dobsinska Ice Cave, one of the world's most beautiful ice caves; and the 15-mile long Baradla-Domica cave. These caves are one reason that makes geological history over tens of millions of years easy, given their extreme rare combination of tropical and glacial climatic effects. These are a total of 712 caves spread out over a total area of 138,000 acres along the border of Hungary and Slovakia. However, only a per cent of the caves is available for visitation.
13. White Cliffs of Dover, England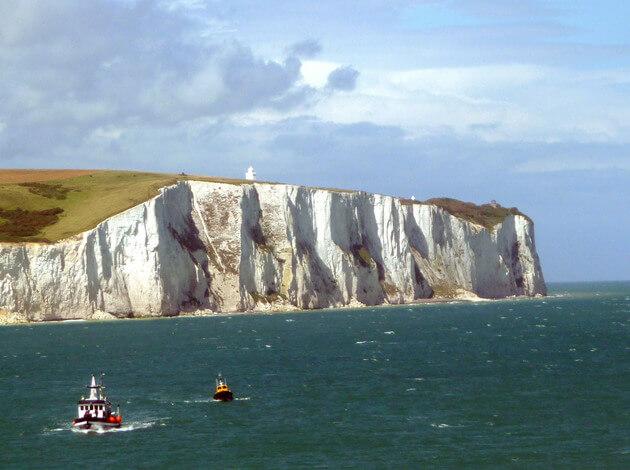 With a striking faade to its composition of chalk accentuated by streaks of black flint, the White Cliffs of Dover, reaches up to 350 feet! Imagine a chalk that big! The cliffs, a part of the North Down formation also form a part of the English coastline facing the Strait of Dover and France. Ecologically, several species of cliff nesting birds nest on the cliff face.
Also Read: Best Beaches in Europe
14. Matterhorn, Switzerland and Italy
Popular as 'Mountain of the Mountains', the dramatic pyramidal peak of the Matterhorn has inspired generations of artists, writers, and climbers! Lying on the border of Switzerland and Italy, this huge and near-symmetrical is placed in the western part of the Pennine Alps. The Matterhorn has two distinct summits - the Swiss summit of 4,477.5 meters and the slightly lower Italian summit of 4,476.4 meters. The mountain towers over the Swiss village of Zermatt and the Italian village Breuil-Cervinia and has four faces, each facing the four compass points. The faces are steep with only small patches of snow and ice clinging to them; regular avalanches send the snow down to accumulate on the glaciers, at the base of each face.
15. Fingal's Cave, Scotland
Image source: wikipedia.org
The Fingal's cave gains a magnificent sense of natural architecture given its massive basalt columns, which the cave is made of. The cave's formation is entirely from hexagonally jointed basalt columns within a Paleocene lava flow, similar in structure to the Giant's Causeway in Northern Ireland and those of nearby Ulva. The cave's name in Gaelic literature is An Uaimh Bhinn meaning "the melodious cave," as the size and naturally arched roof cause eerie sounds produced by the echoes of waves, thus giving it the atmosphere of a natural cathedral!
16. Vatnajokull Glacier Ice Caves, Iceland
A glacier wonderland the Vatnajokull Glacier Ice Caves are your chance to not only walk on a glacier but to actually go in one! These luminous ice caves dazzle as small groups are led by experts each winter. This one is a lifetime experience, for an ice cave itself is a rare phenomenon, they are unpredictable and you never know when, if, where or how many will form. In summers, water runs underneath the glacier forming the ice caves. This running water cuts through a 900-year-old glacier ice that forms the cave you visit!
Also Read: Most Amazing Caves in The World
17. Preikestolen, Norway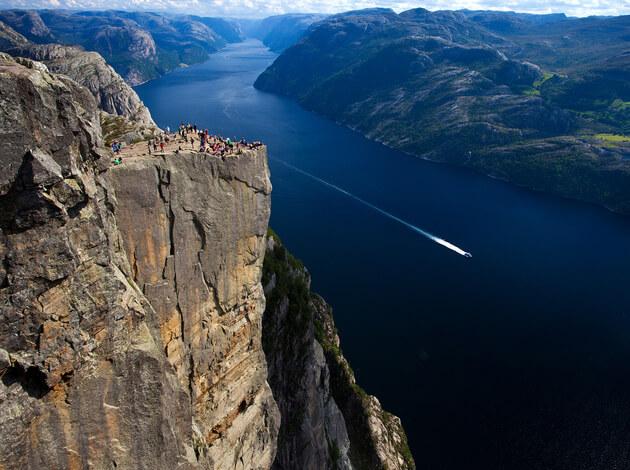 Preikestolen is a steep cliff which rising at 604 meters above the fjord Lysefjorden, in Norway. Atop the cliff, there is a squarish, almost flat top of approximately 25 by 25 meters. A great hike that this is, more than 200,000 visitors annually take this two-hour hike, to feel the adrenaline and admire the view. For some more adrenaline rush, there are BASE jumpers who often leap from the cliff! The cliff was formed during the ice age, approximately 10,000 years ago.
18. Gauja National Park, Latvia
With almost half the country covered by forests, Latvia certainly is all about nature. Pristine wilderness is the pride of this country, what with comprising four national parks that protect some of Europe's oldest forests, rivers, and beaches. The Gauja National Park, in Vidzeme is the largest national park in Latvia protecting the country's longest river and largest cave. Spread across 917.45 km², the national park runs from north-east of Sigulda to south-west of Cēsis, along the valley of the Gauja River, from which the park takes its name. It is characterized by a high biological diversity, rock outcrops and varied terrain shapes, springs, picturesque landscapes and many historical and cultural monuments from different centuries.
19. Jagala Waterfall, Estonia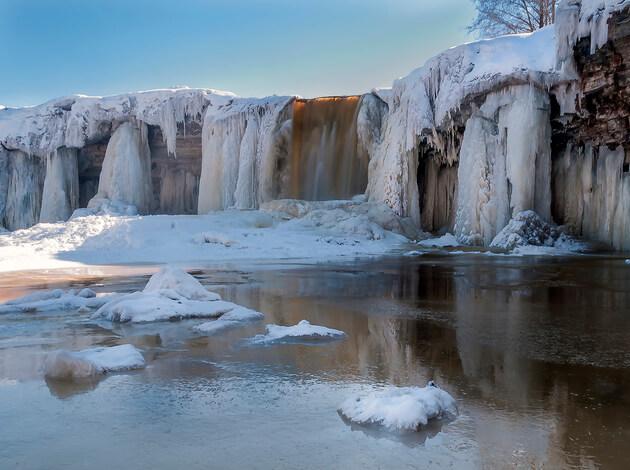 Jagala Waterfall also known as Estonia's widest waterfall in the summers, stretch at about 160 feet across the Jagala River, with a height of 26 feet. However, its true magnificence emerges in the winters, with parts of the river freezing in beautiful formations also, running water finds new paths through the frozen falls! Indeed, a sight that will leave you spellbound. The river then flows into the Gulf of Finland.
20. Ria Formosa, Portugal
Islands that are constantly reshaping themselves certainly are a wonder! The Ria Formosa system of barrier islands lies in the south of Portugal. This unique coastal lagoon is known for its rich wildlife and is a favorite among birdwatchers. The islands change shapes with the help of surrounding winds, currents, and tides! It was recently elected as one of the seven wonders of Portugal.
21. Crooked Forest, Poland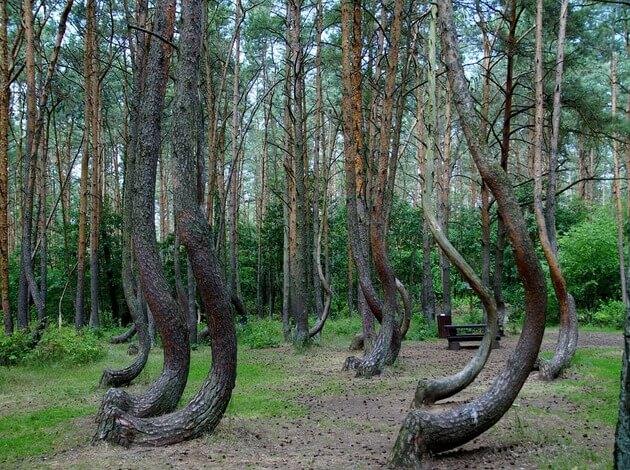 Image source: pixabay.com
A forest with inverted question marks?! Yes! At the Crooked Forest in Poland you will find yourself amidst pine trees that ape the shape of an inverted question mark. This is the only patch consisting 400 crooked trees, amidst a forest of other straight growing trees, which makes this place even more surprising. This grove of oddly-shaped pine trees is located outside Nowe Czarnowo, West Pomerania, Poland.
22. Svalbard Islands, Norway
Svalbard is a Norwegian archipelago in the Arctic Ocean. You can experience the best seasonal natural wonders of summer's midnight sun and winter's polar nights here. The isolated island lies halfway between Norway and the North Pole. The Svalbard experiences endless daytime from late April to late August. Whereas, in the winter months, an arctic twilight takes over the sky day and night and from late February to early April, the sun constantly hovers just on the horizon! An experience you will cherish forever!
23. Plitvice Lakes National Park, Croatia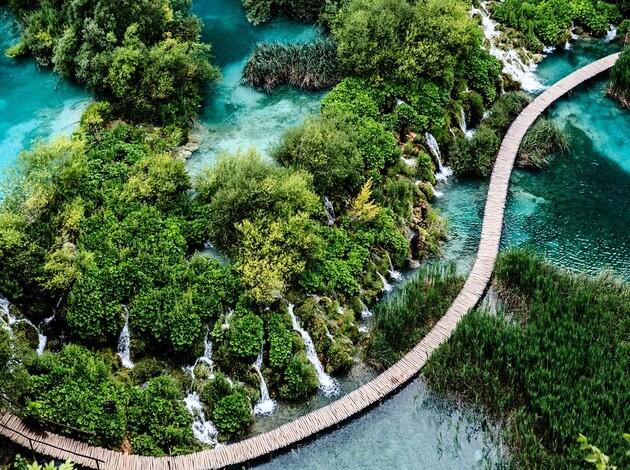 Picture, pristine blue and green lakes, separated by natural travertine dams and ringed with waterfalls, beech and fir forests, add some hidden caves, that is Plitvice Lakes National Park for you! The 16 cascading lakes are tucked between two mountains. A UNESCO world heritage, the Plitvice Lakes National Park is one of the oldest national parks in Southeast Europe and the largest national park in Croatia. The lakes, renowned for their distinctive colors that range from azure to green, change color constantly depending on the quantity of minerals or organisms in the water and the angle of sunlight. Don't miss out on this one on your Croatia vacay!
24. Santorini Caldera, Greece
Santorini, the most popular Greek island owes all its credit to the large volcanic crater that formed it! The Santorini Caldera is a large, mostly submerged caldera, located in the southern Aegean Sea, 120 kilometers north of Crete in Greece, tracing the outer edge of a dormant volcano. The entire Santorini bay is surrounded by small volcanic islands, amidst white and blue scenery everywhere.
25. As Catedrais Beach, Spain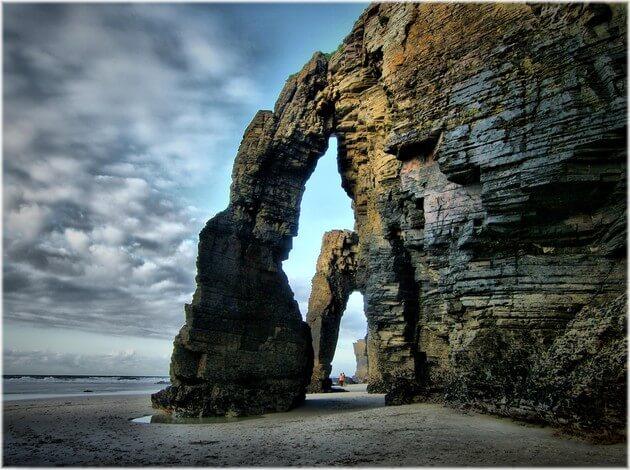 Arches and caves carved out of tides, sounds as wondrous as it actually is! As Catedrais beach, also known as Playa de las Catedrales, translating to the Beach of Cathedrals. The Spanish beach, located in Ribadeo derived its name given the formations of its cliffs. The place's specifically characteristic features - natural arches and caves, are seen only in low tide. The beach appears quite small, during high tide. However, a great view can be enjoyed by wandering over the cliff, during high tide.
With such a benison of natural wonders on it's side, Europe certainly is one destination to explore a plethora of stupefying natural woonders!