12 Best Thailand Experiences You Must Have
* Disclosure: This post may contain affiliate links, which means we may receive a commission if you click a link and book something (there is never any extra cost to you for using these links).
Planning on heading over to 'The Land Of Smiles'? With a stunning coastline and a skyline made up of magnificent palaces, did you know that the word 'Thailand' means 'land of the free'? Here's a bucket list of experiences that you just have to have while visiting Thailand! These experiences will leave you in awe of the nation.
1. Island Hopping: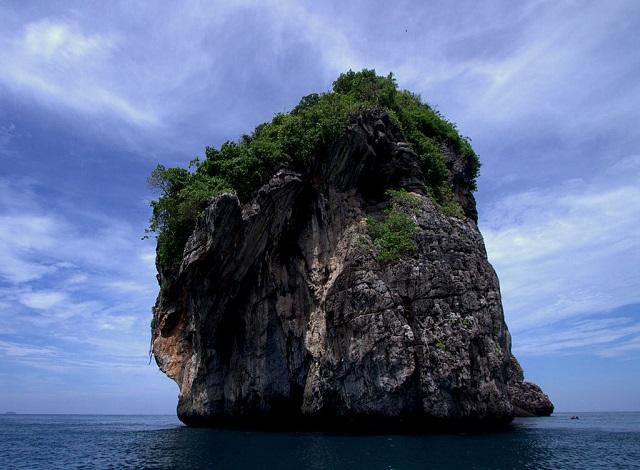 Image Source: wikimedia.commons
The enchanting islands of Thailand are the stuff of legends. You have to see them to believe their surreal exquisiteness. Our travel experts recommend you cover the captivating islands of Koh Phi Phi, Koh Chang, Koh Lipe, Koh Lanta, Koh Samui and the Phang Nga Bay on your island hopping excursions.
2. Thai Festivals: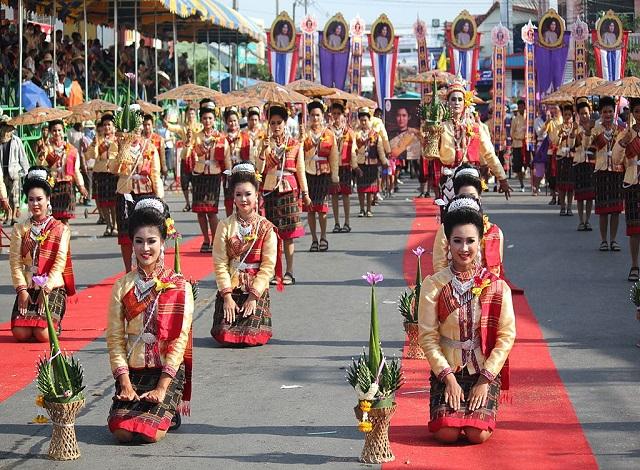 Image Source: wikimedia.commons
Thai festivals range from serene religious ones to insane fun ones. The culturally and visually beautiful festival of Loi Krathong where people gather around rivers, lakes and other such natural water bodies to pay respects to the goddess of water by releasing lotus shaped rafts laden with lit candles, is a sight to witness. Songkran (New Year Water Festival) is a fun festival you can participate in. During the celebrations, people throw water at each other! Read more on the festival here.
Planning a trip to Thailand? Create your dream itinerary using our smart trip planner.
3. Elephant Trekking: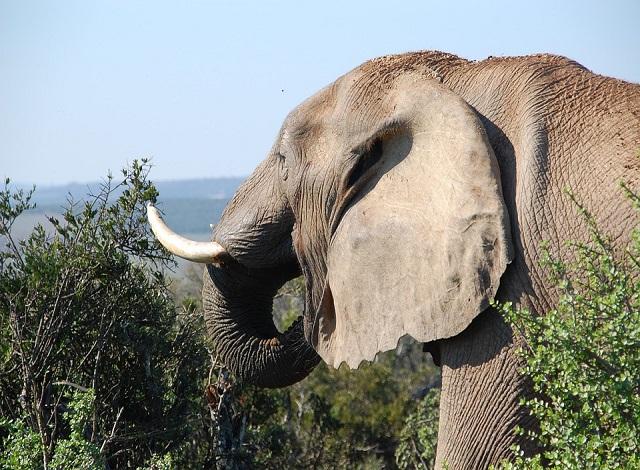 Image Source: pixabay
Being one of the National symbols, the Elephant is a revered animal in Thailand. There are some sanctuaries in the country that let you trek with these magnificent animals. Although a debated activity (with animal cruelty activists requesting people to avoid elephant trekking), there are a few sanctuaries and protected reserves in Thailand that take good care of the elephants. You can opt for the Elephant Training Centre and Camp at Chaing Dao or the Elephant Hills Luxury Tented Camps at Khao Sok or the Thai Elephant Conservation Centre located near Chiang Mai.
4. Shopping at Floating Markets: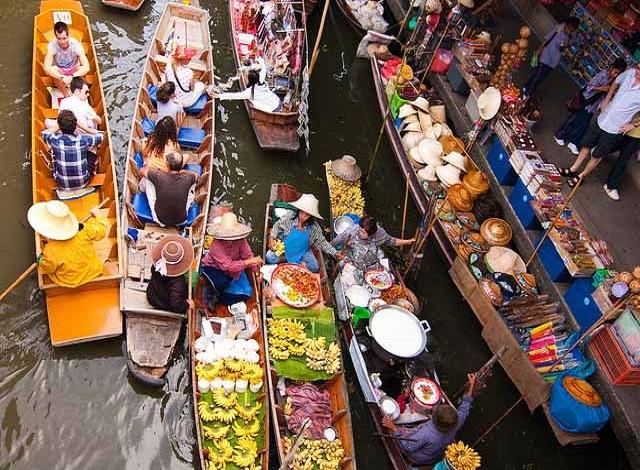 Image Source: wikimedia.commons
Iconic representatives of Thailand, the floating markets are a must visit while on your Thai sojourn. By definition, floating market is a market lining a water body where vendors sell things directly out of their boats. We recommend these floating markets where you should definitely go shopping- the Damnoen Saduak floating market, the Amphawa floating market and the Khlong Lat Mayom floating market.
Must Read: Things to Know before you visit Thailand
5. Monkey Temples: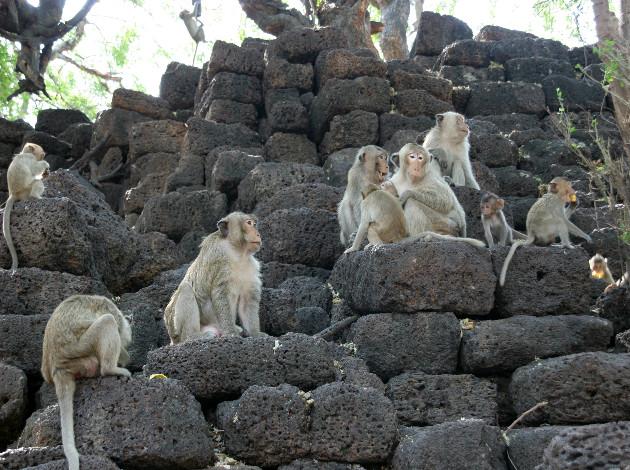 Image Source: Wikimedia/Christian Rebernik
If you want to check out an off the beaten path attraction, do visit the Monkey Temples of Lopburi. Known for its many temple ruins, the city is located approximately 150 kilometres from Bangkok. What is interesting about the temples is the number of monkeys that call the ruins their home! Now a days, people visit the temples more for the monkeys than for the intriguing architecture! The Phra Prang Sam Yot and the Phra Kaan Shrine is where most of the monkey population is concentrated.
6. The Golden Triangle Experience: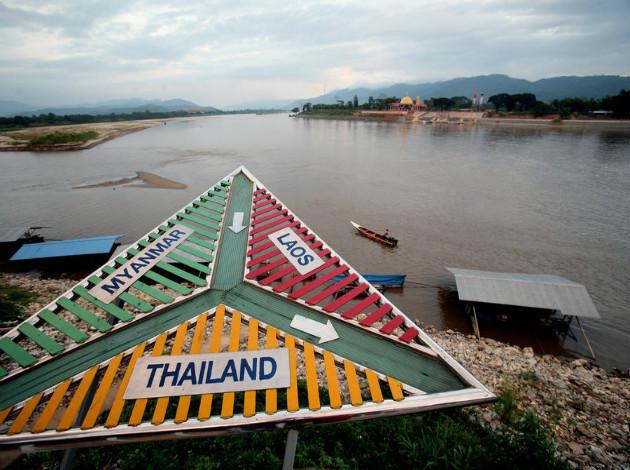 Image Source: npr.org
The magnificent Golden Triangle- where Thailand, Myanmar and Laos meet. It is also the point where the Ruak River merges with the Mekong River. Picture this- you are standing in Thailand and getting a glimpse of the nations of Myanmar and Laos. Not many get to boast about this!
Don't forget to book your accommodation using our cool hotel booking feature.
7. Backpacking and hiking: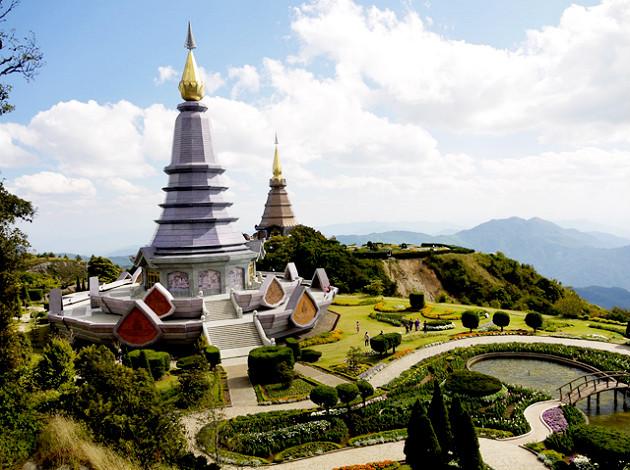 Image Source: youtube
Thailand has some superb hiking, biking and trekking spots. Home to Thailand's highest peak, the Doi Inthanon National Park is one place you can consider while planning a backpacking expedition. Having a haunting past, the Kanchanaburi region in Thailand is a heaven for backpackers and trekkers.
8. Cooked Insects!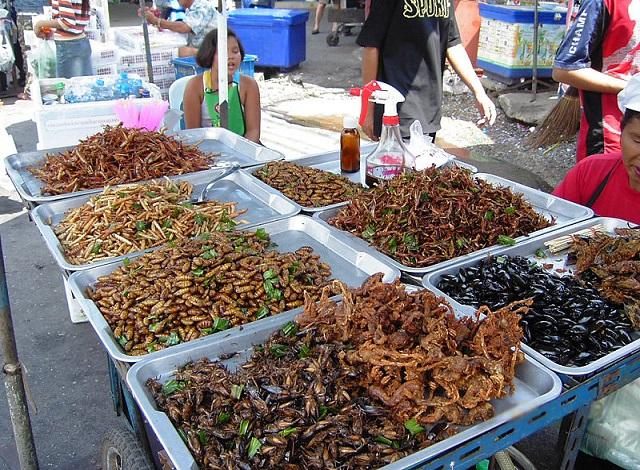 Image Source: wikimedia.commons
Available at many street food stalls across many cities in Thailand, go ahead, be a braveheart and munch on some crunchy fried cooked insects! That fried grasshopper sure does look appetizing!
9. How about some Umbrella Shopping?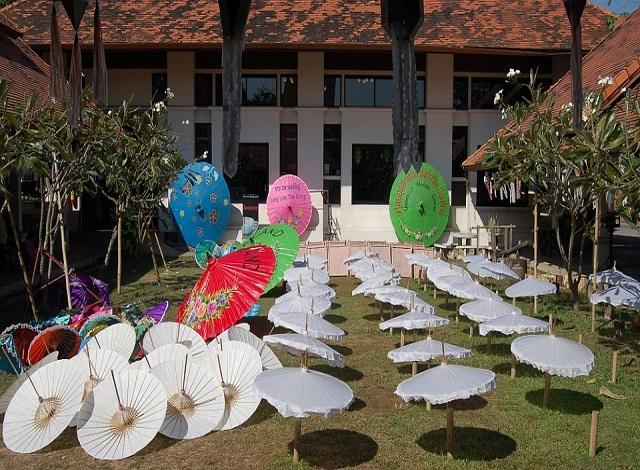 Image Source: pixabay
Situated near Chiang Mai, the village of Bo Sang is known for its handmade bamboo umbrellas. Nicknamed the 'Umbrella Village', take a walk on the streets of the village and watch as artisans work their magic on making these vivid and fragile parasols.
10. Tribal Villages: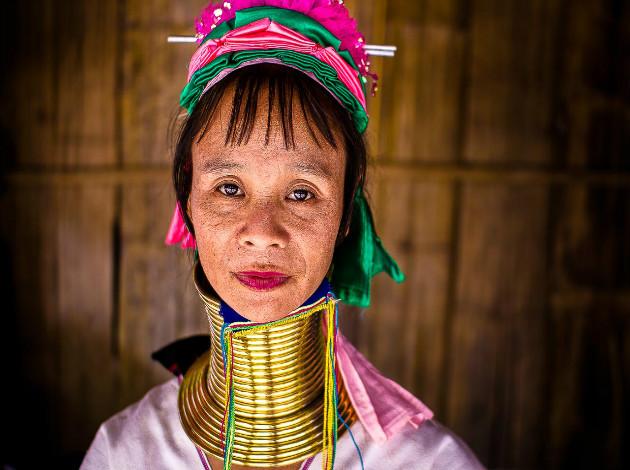 Image Source: shutterstock
There are a few Thailand tour operators that organize tours to the tribal areas of the country. The tribes of Karen, Akha, Lisu, Lu Mien Yao, Lahu, Palong and Hmong can be found in the hilly regions of northern Thailand. The tribe of Karen is famous for its beautiful long necked women. Get off the tourist trail, mix with the tribes and get to know their culture, traditions and rituals.
Must Read: Hidden Gems of Thailand
11. Village of the King Cobra: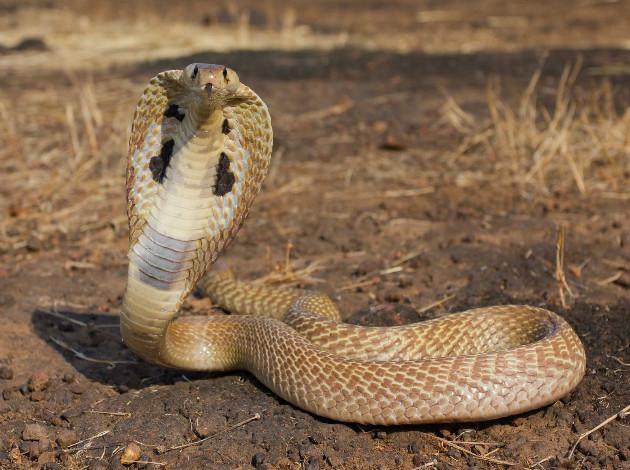 Image Source: youtube
Did you that there is a village in Thailand where almost household has a pet king cobra?! The village of Ban Khok Sa-Nga, popularly known as King Cobra Village, organizes king cobra shows daily for visitors. The show includes antics such as snake dances and boxing matches between man and snake! Now this is one visit you can boast about when you go back home.
12. Cabbages and Condoms anyone?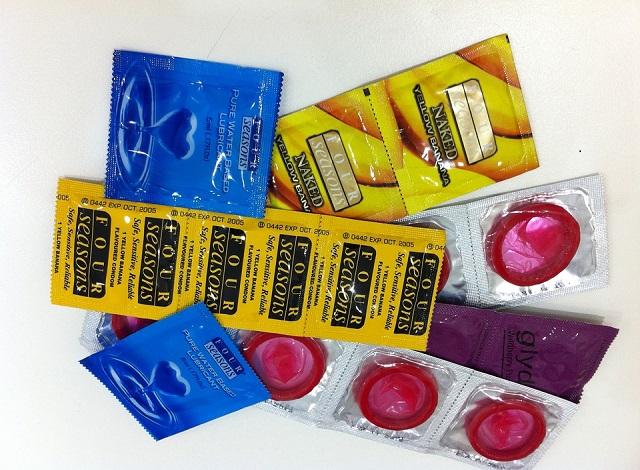 Image source: pixabay
Want to visit a unique eatery while in Thailand? Cabbages and Condoms is a restaurant that was established by Mechai Viravaidya, a politician who wanted to criticize the taboo outlook of citizens towards contraceptives. While almost everything in the restaurant is covered in condoms (including lampshades!), the food served over here is delicious and as the owner claims, ''our food is guaranteed not to cause pregnancy"!
Note that we have excluded the major cities of Thailand on purpose. It is only when one gets off the beaten path that one discovers beautiful sights and memorable experiences. Ready to make memories?